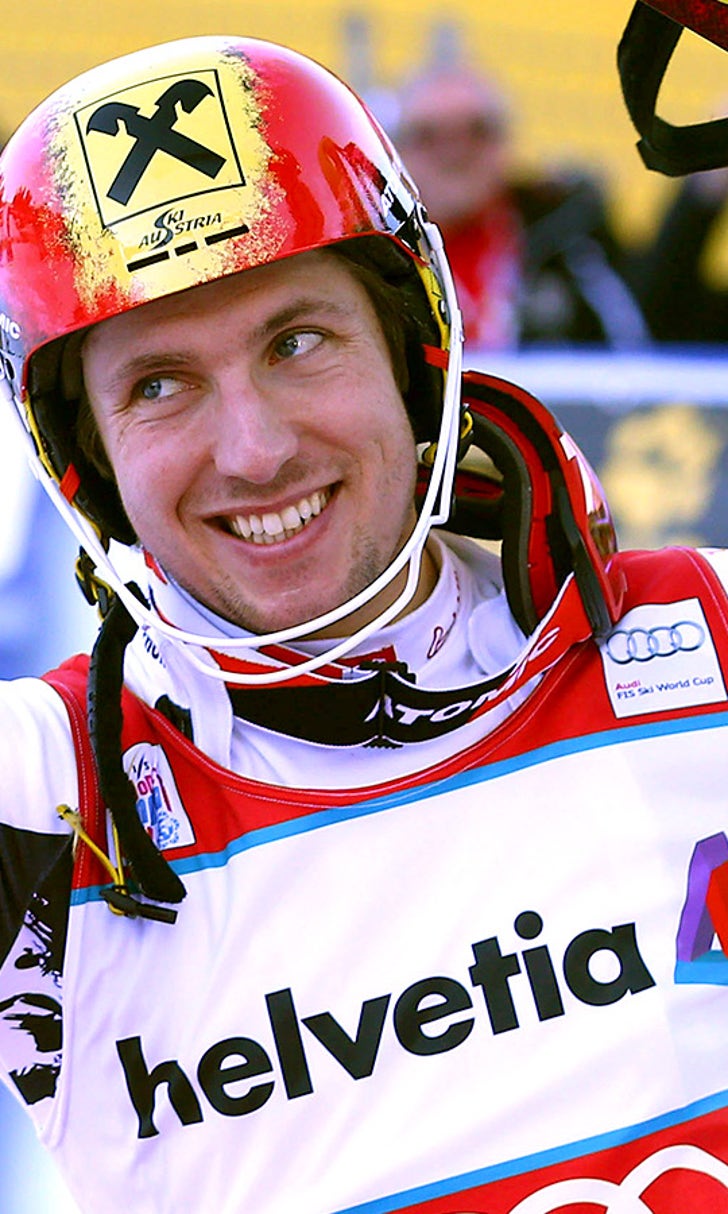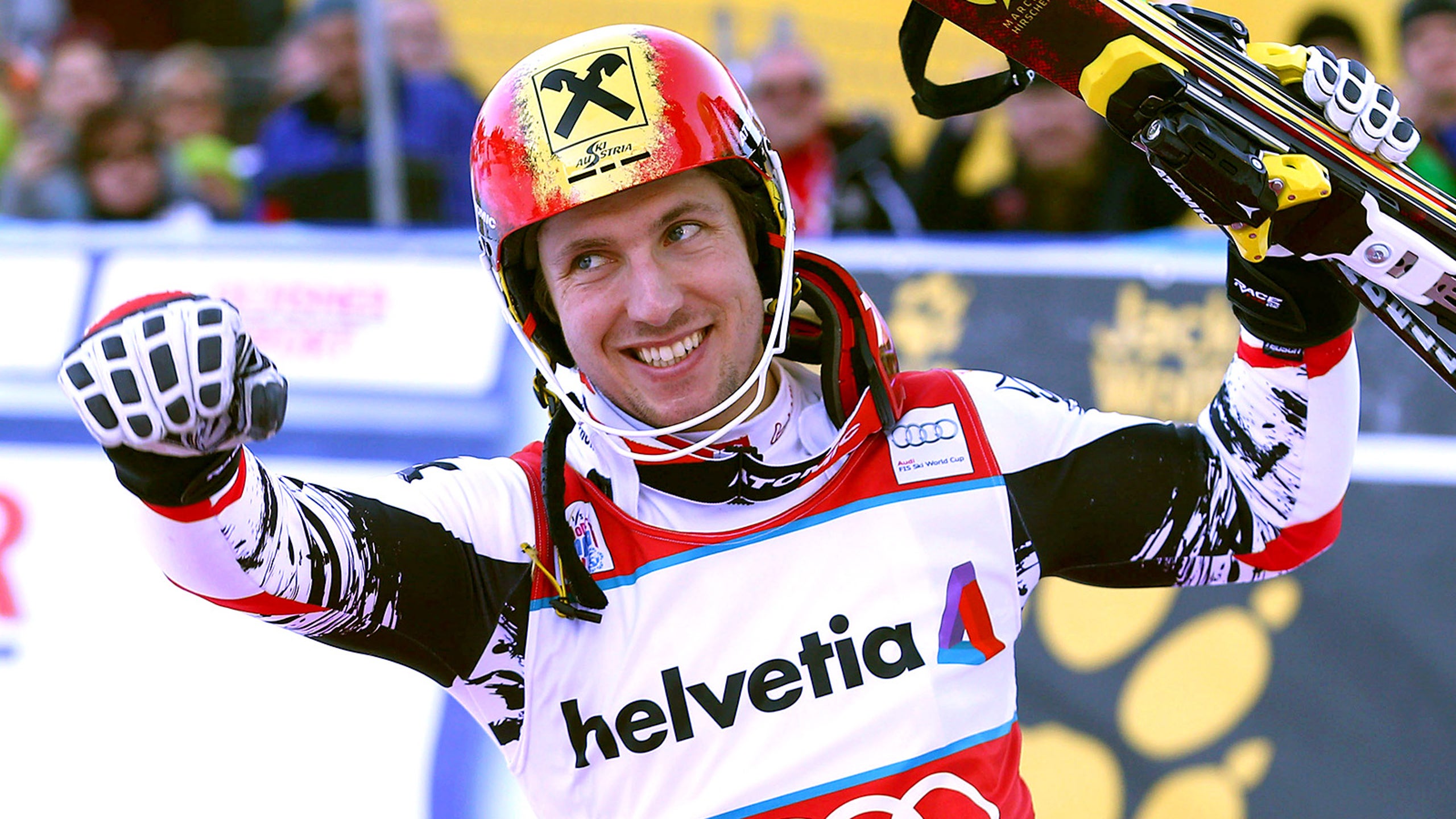 Slalom preview: Ligety's competition has everything but Olympic medal
BY foxsports • February 21, 2014
KRASNAYA POLYANA, Russia -- Marcel Hirscher of Austria has won just about everything there is to win on a race hill.
With one notable exception: An Olympic medal.
The 24-year-old is a heavy favorite in the slalom race that closes out the Sochi Games Alpine program on Saturday night.
After all, Hirscher is the World Cup leader in the discipline and also won the event at the 2013 world championships.
But, so far, the Olympic stage hasn't been all that friendly to Hirscher. He was fuming after finishing fourth in the giant slalom on Wednesday, calling it "maybe my biggest chance for a medal in my whole career."
In Vancouver four years ago, Hirscher came close to a medal, too, winding up fourth in the giant slalom and fifth in the slalom.
Here are five things to keep in mind for the final Olympic ski race in Sochi:
FAVORITE WARNING: If Hirscher is the favorite based on his recent slalom credentials, he might want to heed the thoughts of Ligety, the American who was a popular pick to win the Sochi giant slalom -- and did get that gold.
Ligety spoke after that race about what a burden it was to have everyone expecting him to come out on top.
"Ski racing is probably the least-guaranteed sport out there. It's really rare, actually, oftentimes when the favorites win," said Ligety, who is 31st in the World Cup slalom standings, behind U.S. teammate David Chodounsky, who is 16th.
FELIX'S HEALTH: Felix Neureuther turned in two solid runs for an eight-place finish in the giant slalom, proving to himself that he was indeed recovered from a recent car accident.
The German skier was driving to the Munich airport last week when he hit a patch of ice, lost control and slammed into a barrier. He suffered whiplash and wasn't sure how he would fare at the Olympics.
"It was so important for me to race (Wednesday), that my body can handle all the impacts and everything," Neureuther said.
DEFENDING CHAMPION: Four years ago, Giuliano Razzoli's slalom victory gave Italy its only Alpine medal of the Vancouver Games.
This time, he risked not qualifying.
That's because Razzoli only completed three of seven World Cup slaloms this season, with his best result 13th in Schladming, Austria, last month.
But, perhaps based on past experience, the coaches are giving him a shot.
"I'm definitely not one of the favorites, but like in Vancouver I hope to be an outsider," Razzoli said. "Even if I didn't have a great season I'm in better form now. So I'll try my best and we'll see what happens."
MEDAL COLLECTION: Austria leads the Alpine medal count with seven going into the final event, including golds from Matthias Mayer in the downhill and Anna Fenninger in the super-G. The Americans have five medals and two golds, one by Ligety and the other from 18-year-old Mikaela Shiffrin.
ALL IN THE FAMILY: Olympic ski cross racer Andreas Matt of Austria believes his brother Mario Matt could do well in the slalom.
Andreas, who competed on Thursday and didn't make it out of the quarterfinal round, plans to be on hand to watch his older brother.
"It's cool we're both here," Andreas said.
---