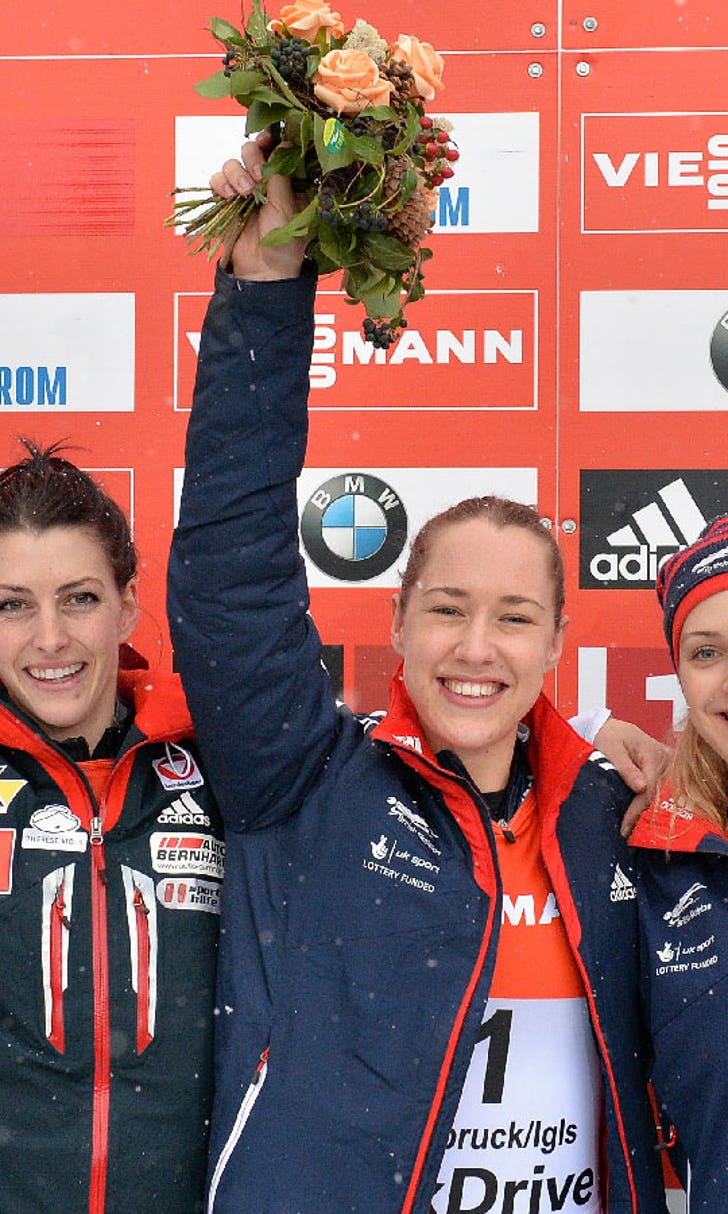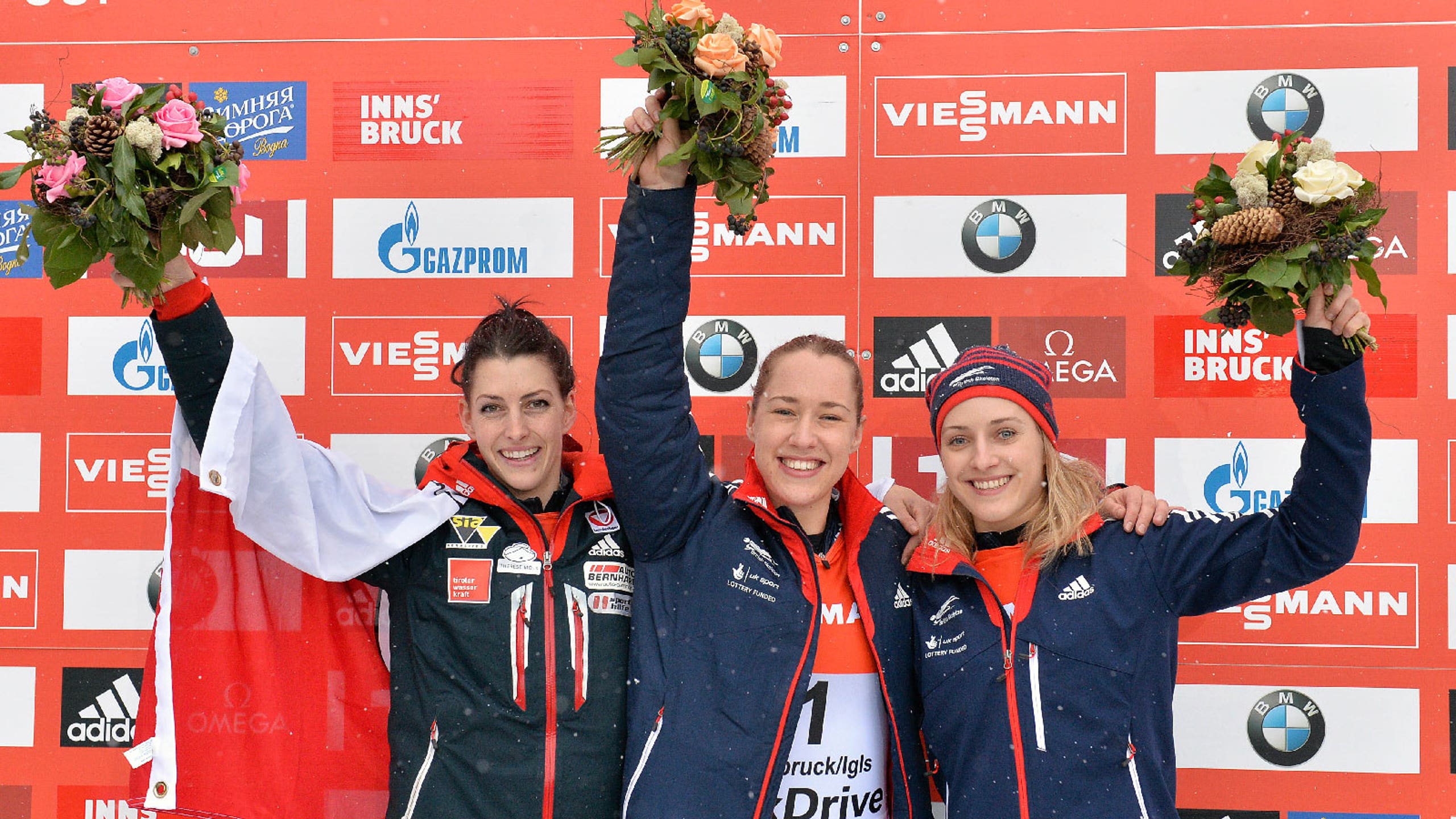 Olympic skeleton champ Yarnold wins European title with 2 wins in 2 days
BY foxsports • February 8, 2015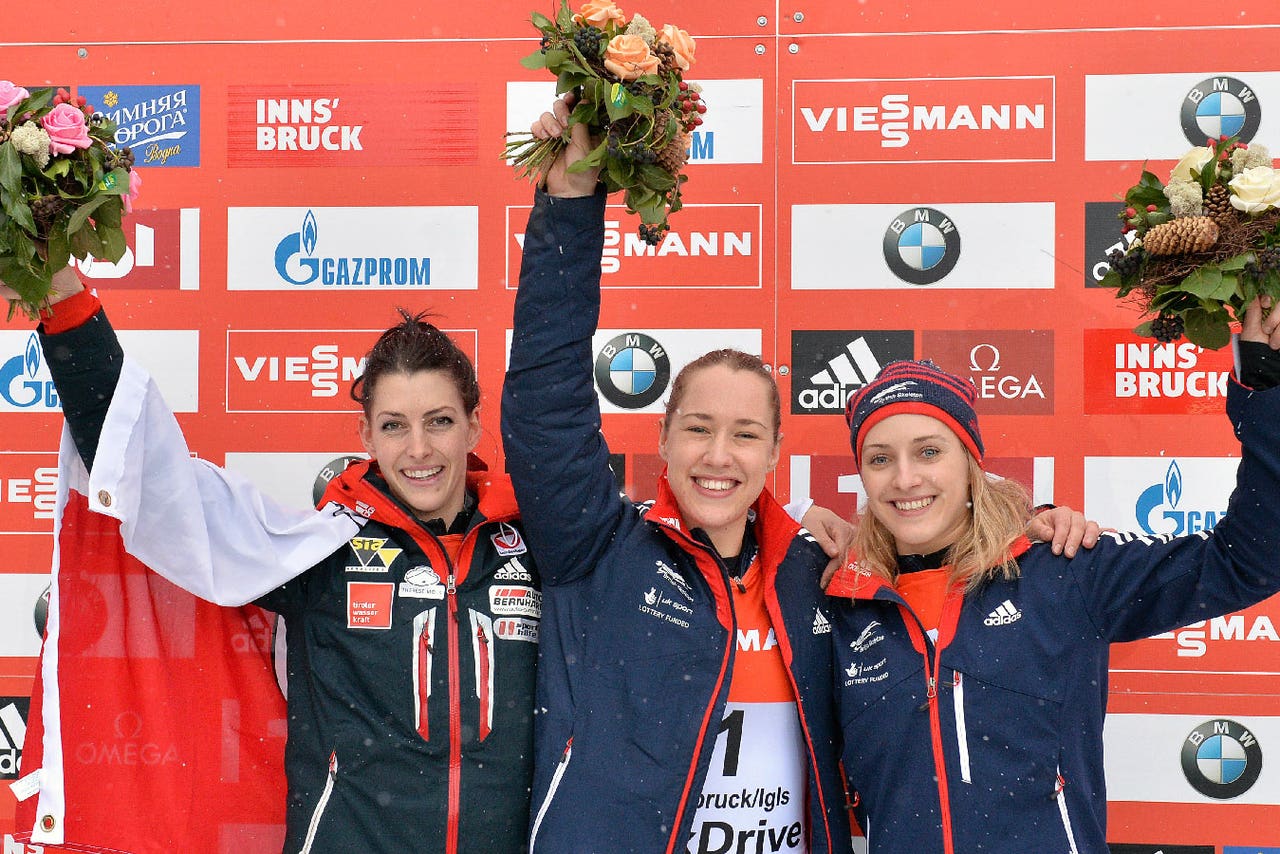 IGLS, Austria -- Lizzy Yarnold of Britain won her second skeleton World Cup race in as many days to become European champion on Sunday.
In difficult conditions due to snowfall, the Olympic champion posted the fastest time in both runs to defeat the defending European champion, Janine Flock of Austria, by 0.30 seconds. Rose McGrandle of Britain came 0.39 behind in third.
"It doesn't matter whether I won Olympic gold or not, I am just trying to become a better athlete," Yarnold said. "It's been awesome support here. I have to thank my mom and dad for coming to watch all the way from the UK."
Yarnold became the first European champion from Britain since Shelley Rudman won her second title in Winterberg, Germany, four year ago.
It was the seventh and penultimate World Cup race of the season, which also counted as the European championship. The race replaced last week's event, which was canceled because of bad track conditions in La Plagne, France.
Second-place Flock extended her lead in the overall standings to 27 points over Germany's Tina Hermann, who came 0.59 behind in fifth. The Austrian will secure her first overall title if she finishes on the podium in the season-ending race in Sochi, Russia, next week.
"My first run, I was slow on the start. I had technical problems," Flock said. "I've done my best in the second run. It's awesome."
The race was interrupted after every three starters to allow officials to wipe fresh snow off the track.
In the opening heat, Jane Channell of Canada was hit on the shoulder by a broom that was left behind on the track by one of the officials. She was unhurt and was allowed another run -- which she finished 0.20 slower than her first attempt. Channell ultimately missed out on the top 10.
---