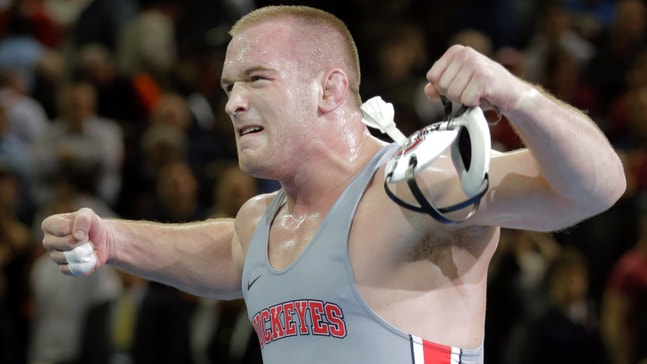 Kyle Snyder wants to go down as the best wrestler of all time
Published
Nov. 15, 2016 2:14 p.m. ET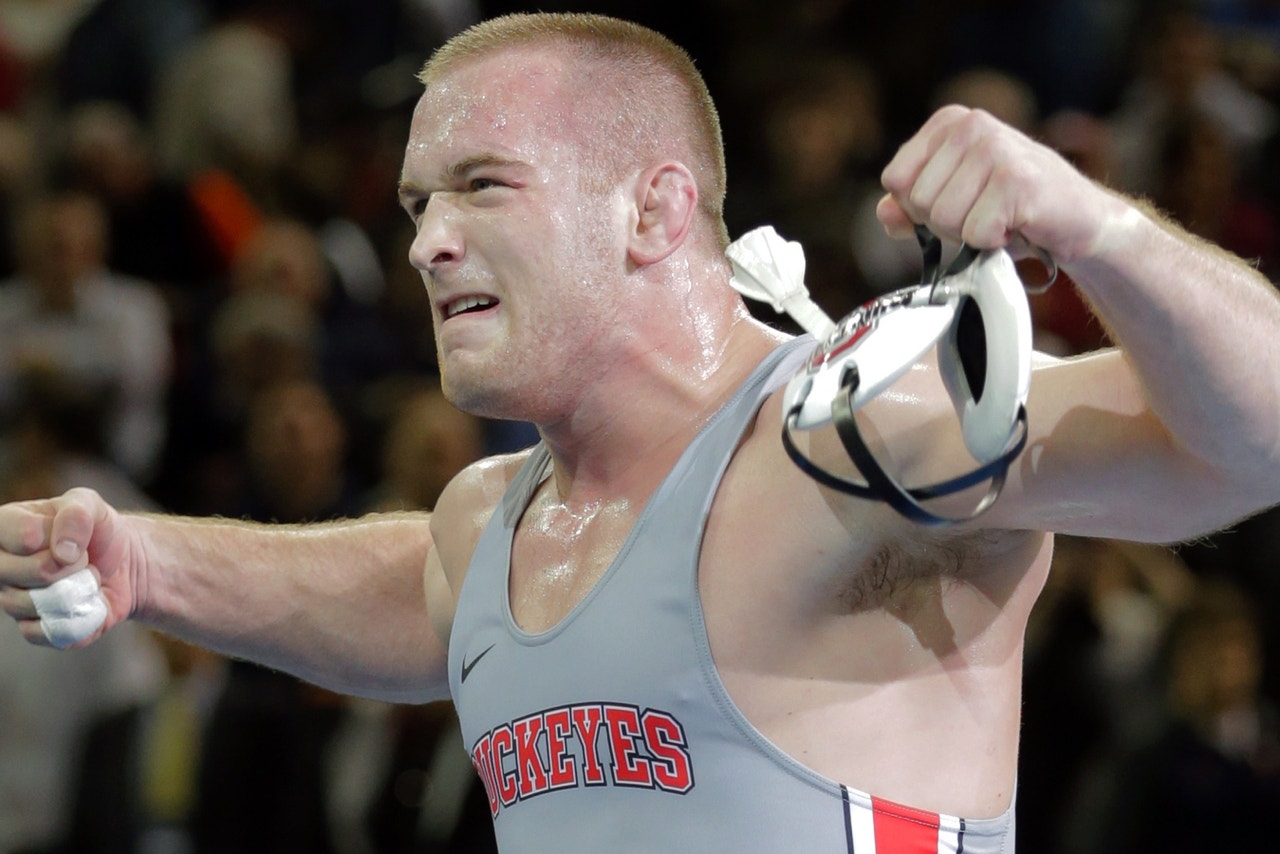 Kyle Snyder has been a winner his entire life.
The 20-year old wrestling prodigy racked up a ridiculous 179-0 record in high school — while giving up just one takedown in three years — and then decided to forgo his senior year to focus on international competition instead.
He won a junior world championship in 2013 and eventually made his way to the Ohio State University where he was an NCAA runner-up in his freshman year before conquering the heavyweight division in his sophomore season and bringing a championship back to the Buckeye state.
Snyder's improbable run through the 2015 World Championships probably trumps all of his accomplishments to date, however, as he entered the tournament as a 19-year old dark horse before finding himself in the gold medal match against 2014 champion Abdusalam Gadisov.
And nobody expected him to win.
"At the World Championships, people were going up to my parents and congratulating them on me making it to the finals and taking silver before I even wrestled the match," Snyder told FOX Sports. "People really didn't think I was going to win."
Until he won.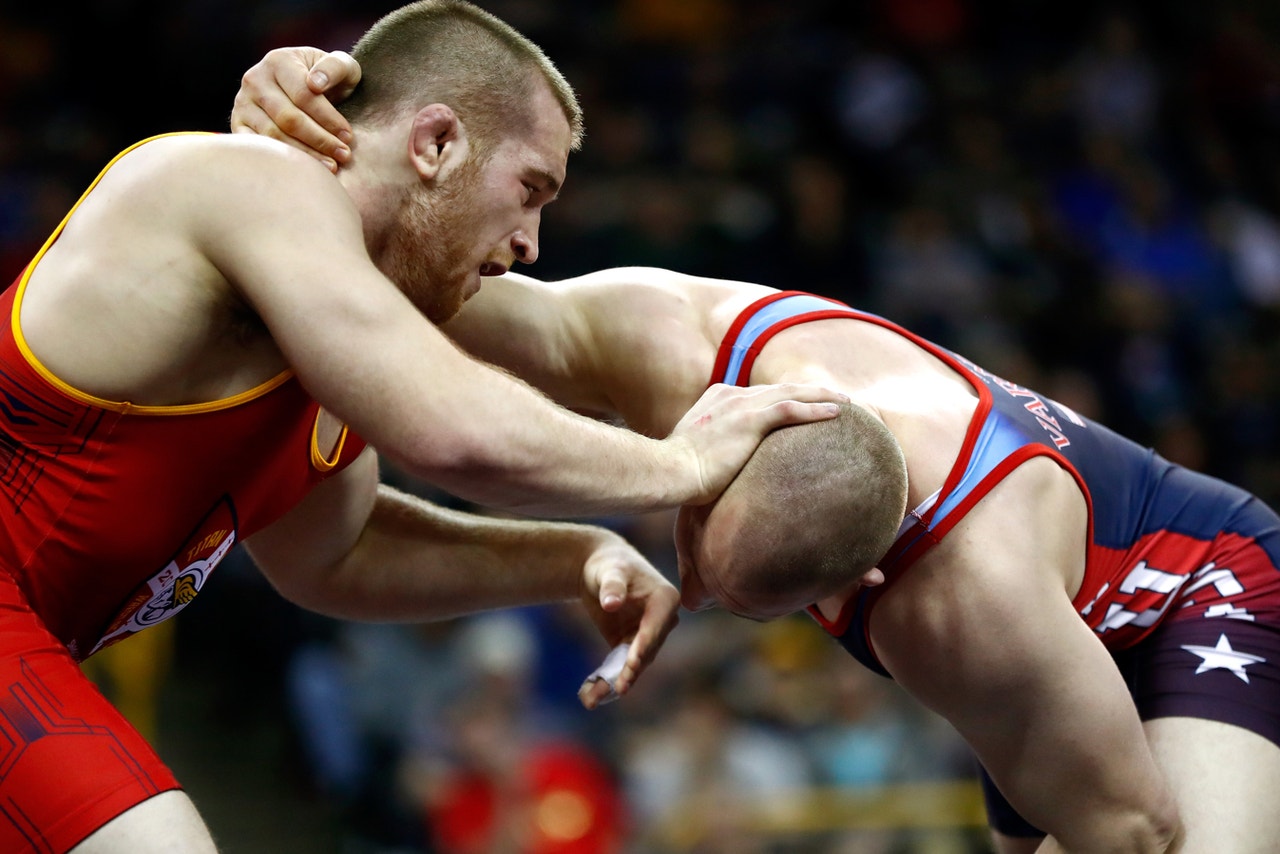 Snyder pulled off the upset and beat Gadisov on criteria to become the youngest American to ever win gold at the World Championships. Of course the word 'upset' is relative only to the outsider looking in at Snyder's accomplishments at such an early age.
To hear him tell it, Snyder wasn't surprised at his victory because he approaches every match and every tournament with the same exact mindset.
"If I wrestle to the best of my ability, there isn't anybody on planet Earth that can beat me on a wrestling match," Snyder said.
Now don't mistake Snyder's confidence for cockiness because he's also well aware that wrestling is a game of inches where one slip can make the difference between victory and defeat.
That's part of the reason why Snyder put everything into training to get ready for the Olympic games this year because just like the World Championships, no one expected him to get this far this early in his career.
He's currently ranked No. 5 heading into the games in Rio with a slew of veteran competitors sitting in front of him before he could potentially make it through the landmine filled 97kg category.
Still, Snyder didn't make it this far just to go back home to the United States with a story to tell about how he wrestled in the Olympics once upon a time.
He's in Brazil searching for gold but as much as he wants to visualize that medal around his neck when Sunday's competition is over, Snyder prefers to think about his upcoming opponents and how he's going to best them on the mat.
"Instead of spending time thinking about myself on the podium with a gold medal, I think about myself walking onto the mat, preparing for the matches mentally by just going through what I know is going to happen," Snyder said. "Stepping onto the mat, shaking the guy's hand and then attacking. Every second that I'm on the mat, I want to control the action, I want to get to my attacks and score as many times as I can.
"I know if I do that, the Star-Spangled Banner and the National Anthem will be playing later."
A win in Rio would not only give Snyder his first gold medal but it would also make him the youngest American to ever accomplish the feat at the Olympics.
Right now, UFC flyweight contender Henry Cejudo holds that honor after capturing gold in the 2008 Olympic games, but Snyder would actually trump that accomplishment by a few months if he wins in Rio.
"I want to wrestle for as long as I can and obviously I want to have success while I'm doing it. I think I would be two months younger than Henry at the time that he won the gold. I've always been intrigued by making history and I think it's something when you're older, you can look back on and be really proud of," Snyder said.
"I was really happy last year at the World Championships that I was able to be the youngest American ever to win gold there and I think that it would mean a lot to me to be able to do the same at the Olympic games."
Snyder certainly isn't looking past the field at the 2016 games because to get to gold, he's going to have to go through a long list of highly experienced international competitors.
He's not stepping into unfamiliar territory with a stacked field against him, but Snyder knows deep down that this is a great opportunity to seize an Olympic gold medal in his first trip to the games. In fact, Snyder hopes he gets to face the best of the best in his division because that's what truly brings out the best performances in him.
"The people that I'm most excited to compete against are the ones that present the toughest challenge," Snyder said. "Because that's where I get to really reveal myself as a wrestler and that's what it's about. There's a couple guys in the weight class that I'm more excited to wrestle just because of what they've accomplished and the type of wrestlers they are and when those matches come, I'm going to be pretty jacked up about it."
Many athletes look at a gold medal as the culmination of a lifetime of hard work, but Snyder doesn't see it that way.
Snyder wants to win gold at the 2016 Olympic games and then start a rampage through the wrestling world that will eventually end with a long list of memorable victories and ultimately a history-making career.
"By the time I'm done competing, that's what I want to be regarded as. I want to be basically the one — if you talk about wrestling and you talk about the best ever, I would like my name to be the one everyone talks about," Snyder said.
"That's my goal and I still have a lot of improvement and a lot more to accomplish, this is my first Olympics, but at the same time, I was always taught to set high goals. I want to try to be the best wrestler in the world year after year after year."
---