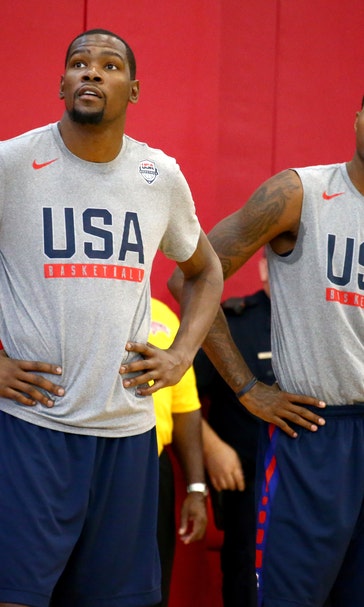 Kevin Durant, Paul George believe that more close games are in Team USA's future
November 15, 2016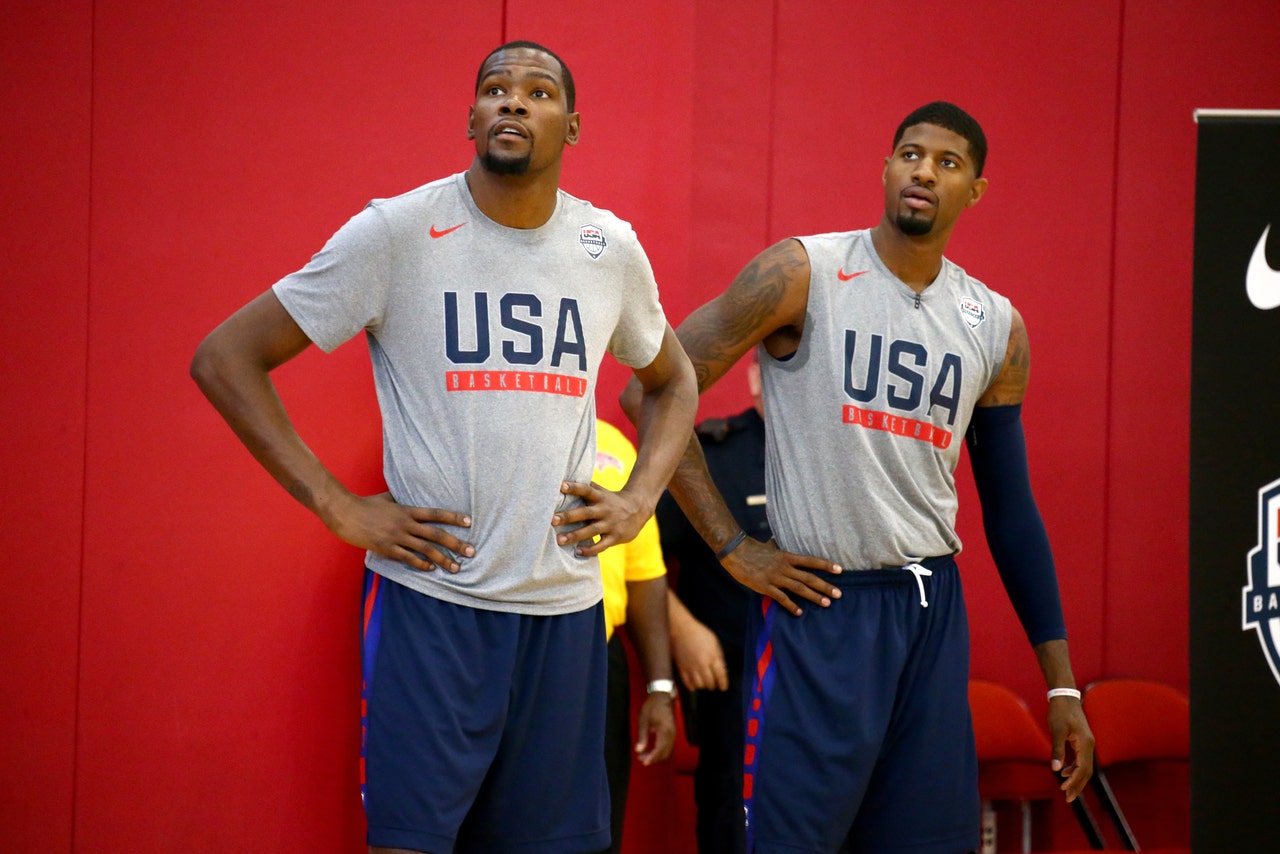 Team USA finished pool play with a 5-0 record after a 100-97 win over France on Sunday, but after a third straight game that went down to the final few minutes, there has been plenty of hand-wringing over these closer-than-expected contests.
The offense was better in this most recent outing -- Klay Thompson finally broke out of his Rio slump to pour in 30 points, and Team USA recorded assists on 32 of their 35 made shots after being criticized for playing too much isolation basketball in the win over Serbia.
But the defensive lapses are alarming, and there's been a lack of a killer instinct that's let opponents make comebacks after Team USA has occasionally built what should be comfortable leads. Some have questioned Mike Krzyzewski's lineup choices, and others believed that this team wasn't constructed properly from the very start.
Whatever's going on, the players are beginning to believe that the games may continue to be close the rest of the way.
"Obviously, everybody wants us to win by a lot of points, but it's not how it's going to go this time," Kevin Durant said, via USA Today. "We've got to be prepared for a grind-out game. We've showed the last three games we can grind it out."
"This isn't a tournament that we're going to just dominate," Paul George said, via the Associated Press. "There's talent around this world and they're showcasing it."
It's important to remember that Team USA remains undefeated, and is still the overwhelming favorite to take home the gold. But if these last three games are any indication, the road to get there will be much tougher than expected.
---
---