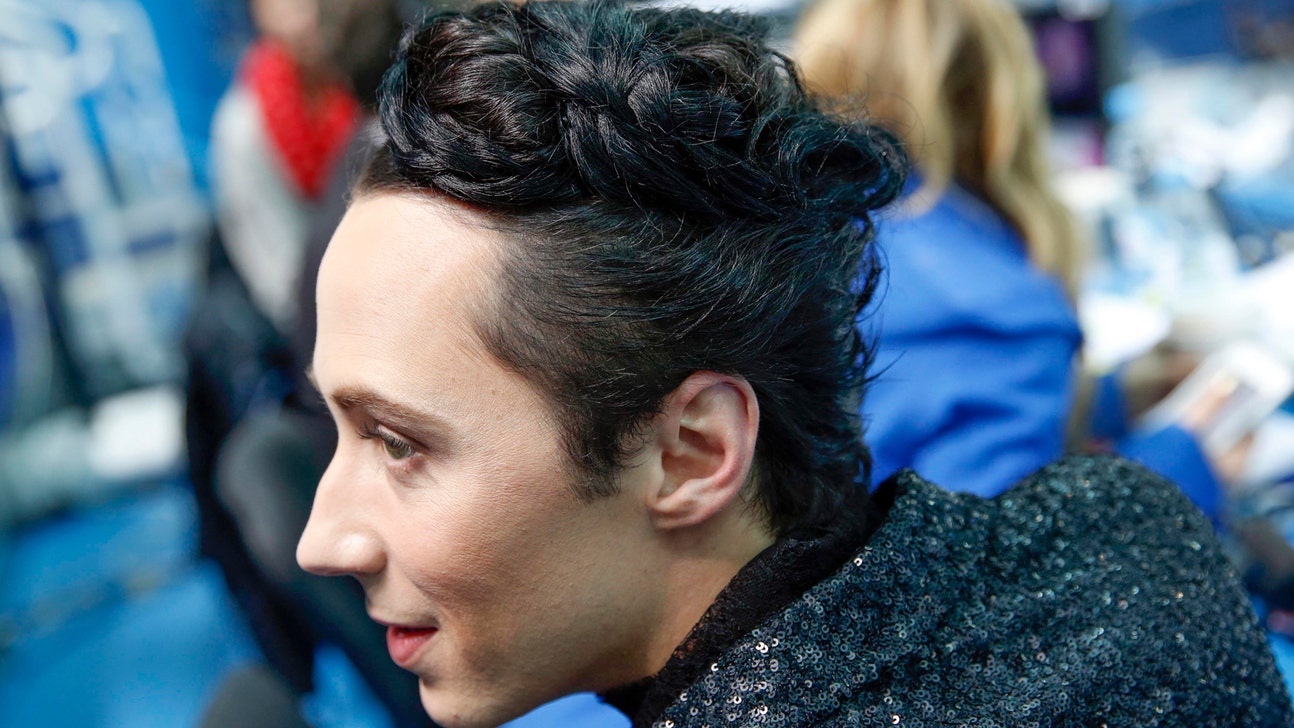 Johnny Weir's latest statement about more than fashion
Updated
Mar. 5, 2020 1:04 a.m. ET

American figure skater Johnny Weir has made quite an impression in Sochi working as a commentator for NBC during the Olympics.
He frequently sports bright outfits, proclaimed his fearlessness in the face of Russia's anti-gay policies, and painted the town red (OK, pink) with fellow commentator Tara Lipinski.
But on Wednesday, with his eyes on figure skating but his heart and mind on more pressing matters elsewhere, he used his fashion and his flamboyance to make a political statement.
As only he can.
Here is the statement: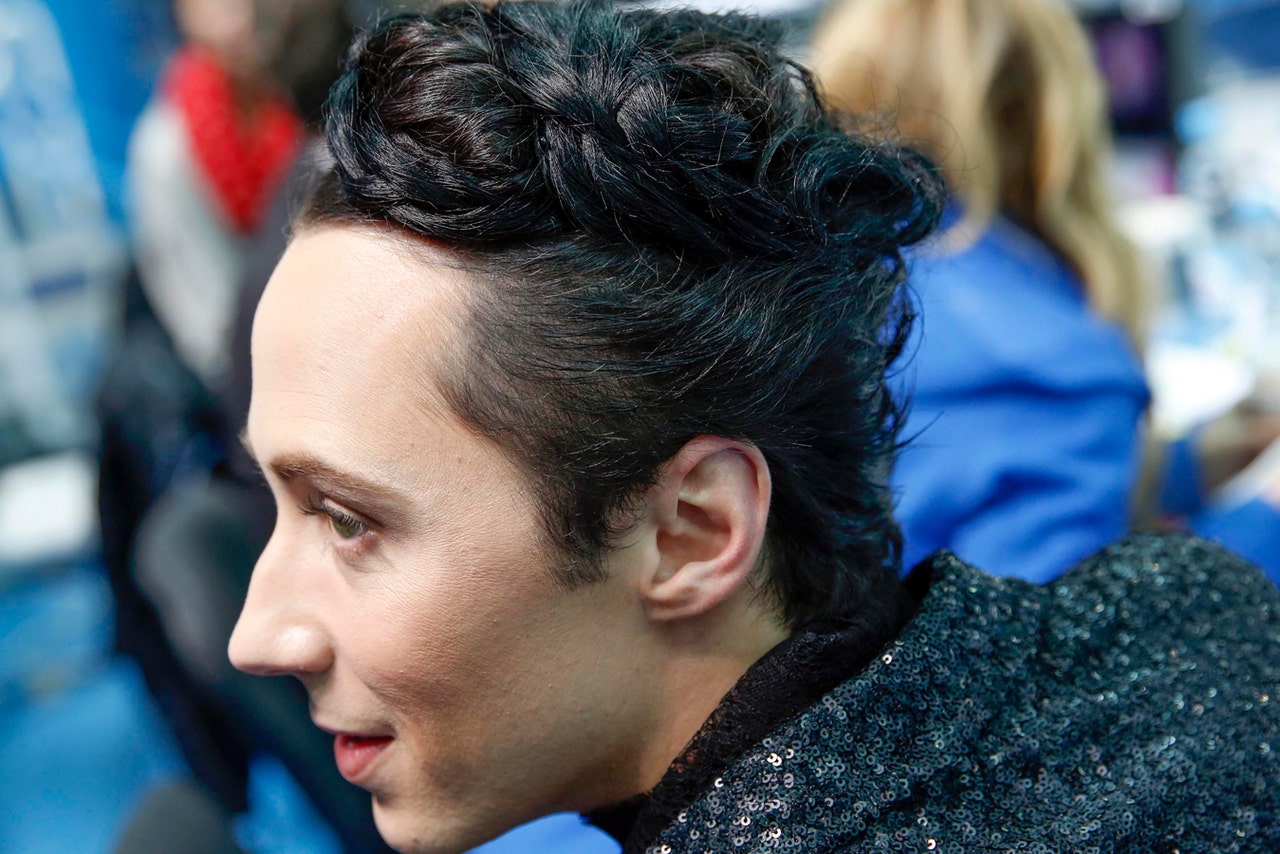 NBC Olympics correspondent Johnny Weir shows off his hair, done in traditional Ukrainian style to support the people of Kiev.
And here is the meaning, according to For The Win:
Weir has particular ties to Ukraine, his coach is Galina Zmievskaya, who was born in Odessa, Ukraine.
And as for painting the town pink with Lipinski? Here you go: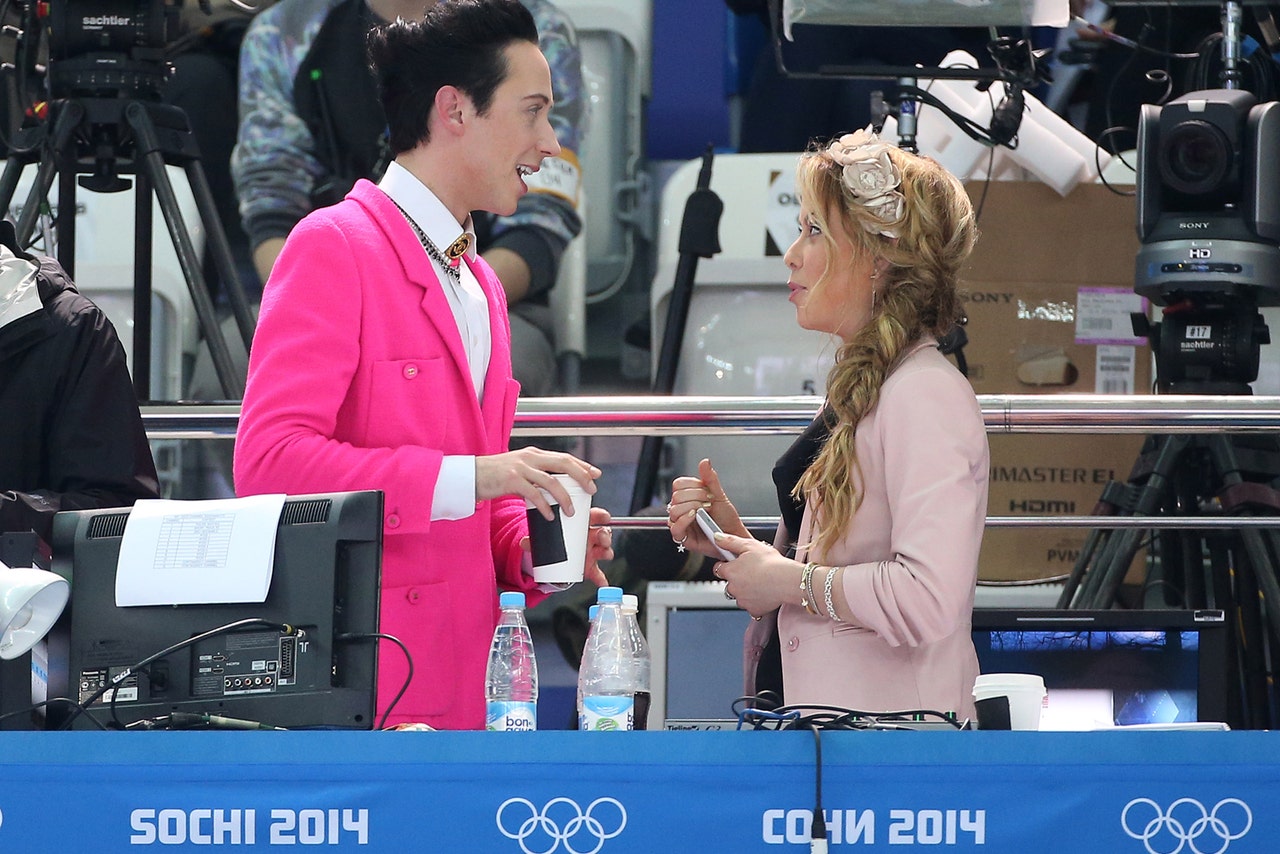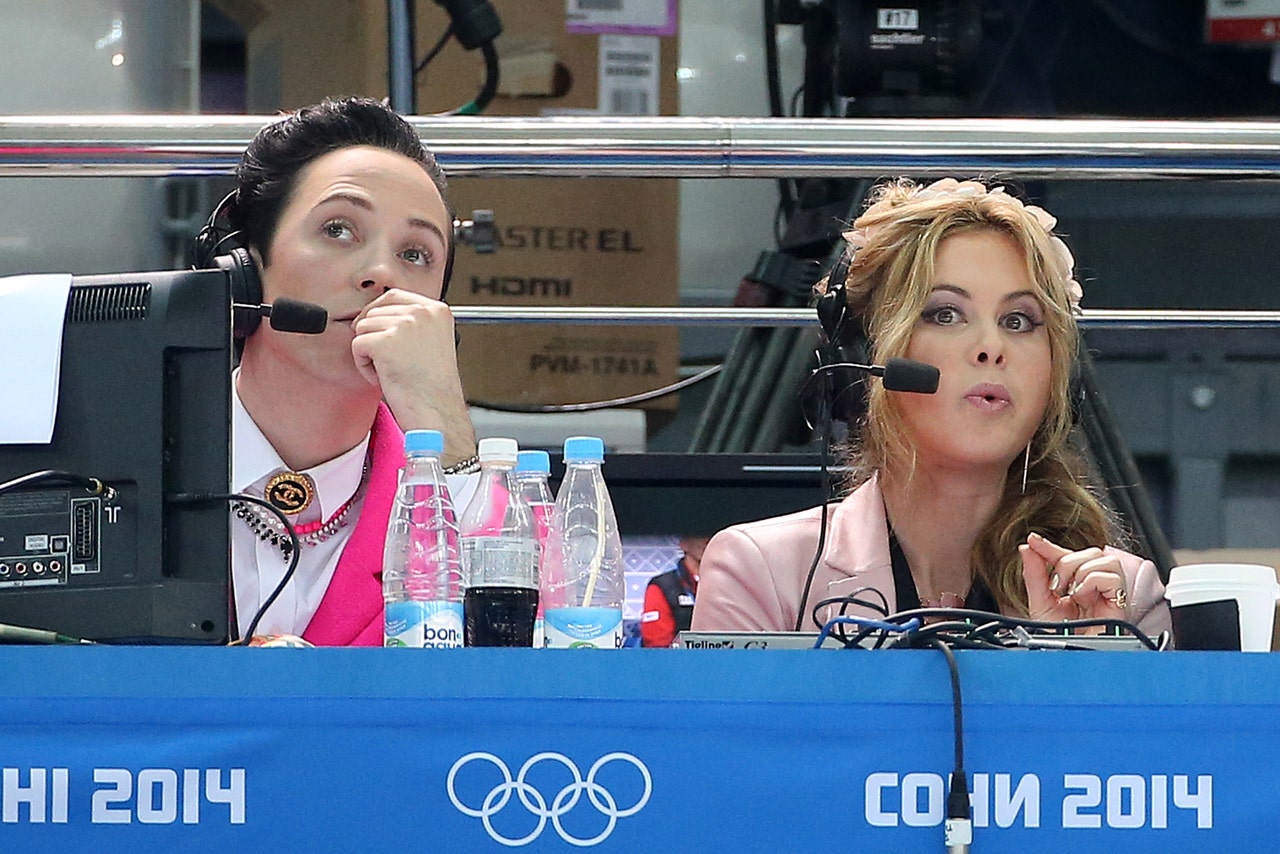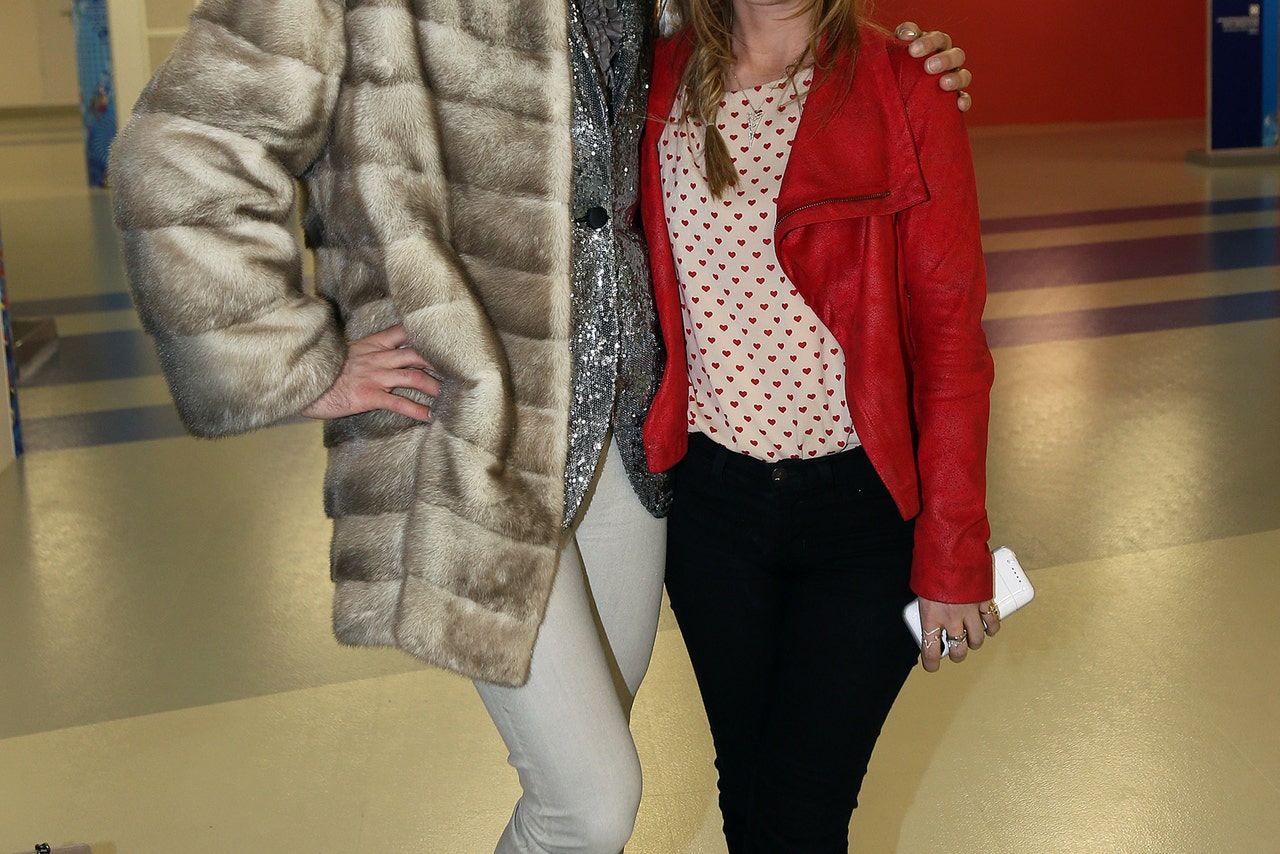 H/t: Fourth-Place Medal
---