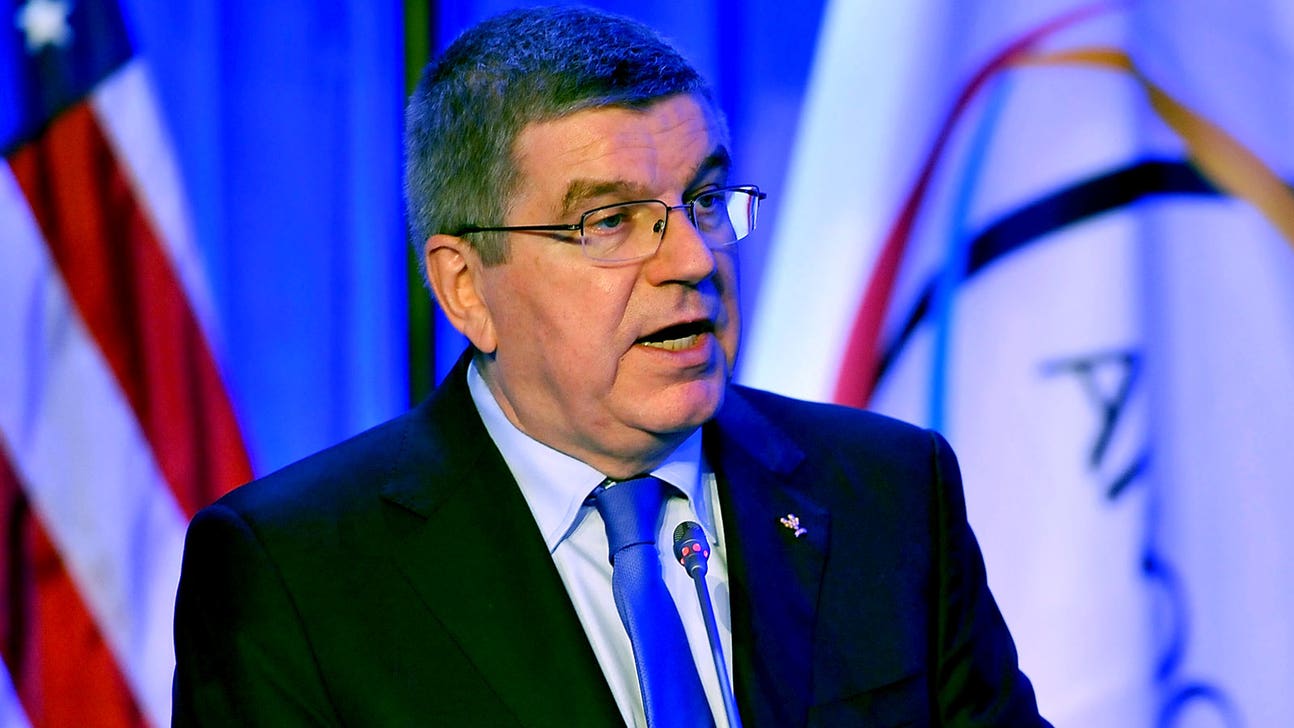 IOC president proposes overhaul of WADA doping operations
Updated
Mar. 4, 2020 2:28 p.m. ET

PRAGUE -- IOC President Thomas Bach proposed an overhaul of the World Anti-Doping Agency's operations Friday, including the creation of independent testing and professional intelligence-gathering units to avoid the type of scandals that have embroiled Russia and track and field.
In a radical change, Bach also recommended that all doping sanctions be handed down by the Court of Arbitration for Sport, rather than by individual sports bodies or WADA.
Bach also said that Russia's Olympic chief briefed him on "important first steps" that have been taken to reform the country's anti-doping program following the suspension of its track and field federation.
Bach spoke in a keynote address at the opening in Prague of the general assembly of the European Olympic Committees, with Russian officials among the delegates.
A month ago, a summit of Olympic leaders proposed that drug-testing be taken out of the hands of sports organizations, and that WADA should take over testing on a global level to ensure more credibility. WADA leaders agreed this week to study the idea.
On Friday, Bach laid out three proposals for WADA to consider, in order to ensure a "streamlined, efficient and worldwide harmonized anti-doping system":
-- Setting up a testing and results management unit within WADA that is independent of the agency's monitoring role. Sports federations would transfer their anti-doping systems to the new body and make funding available. Governments would support the new organization "both logistically and financially."
-- Establishing a "professional intelligence-gathering unit" within the new doping body. The unit would deal with compliance by national anti-doping bodies and drug-testing labs accredited by WADA. This would help to make them "compliant at all times and in such a way to protect the clean athletes worldwide to the same level."
-- Doping bans and other sanctions to be imposed only by CAS, the Swiss-based arbitration court that currently rules on appeals of doping and other cases. Bach said the change would make the process more cost efficient and harmonized across all sports and countries. The right to appeal against sanctions to a different CAS panel "would be fully upheld and guaranteed."
"We are convinced that the adoption of these proposals would lead to a more efficient, more transparent, more streamlined, more cost efficient, more harmonized anti-doping system," Bach said. "It would better protect the clean athletes and enhance the credibility of sports."
In the meantime, Bach said WADA would lead an intelligence-gathering program funded by the IOC to make drug-testing as independent as possible in the lead-up to next year's Olympics in Rio de Janeiro.
"Out-of-competition testing during the Olympic Games will also be guided by this intelligence group from WADA to make it more targeted and effective," he said.
Earlier, Bach spoke with Russian Olympic Committee chief Alexander Zhukov, who informed him of "some first very important steps" taken by the country to get its house in order on doping.
Russia's athletics federation was provisionally suspended by the IAAF last week following a report by a WADA-appointed commission that accused the country of operating a state-backed doping program. Russia's track and field athletes are indefinitely banned from global competition and could miss the Olympics in Rio.
Zhukov is overseeing Russia's efforts to sanction guilty athletes and officials, reform the athletics federation, and become compliant with global anti-doping rules.
"These important steps include renewal, include new people, include also new inquiries," Bach said.
---