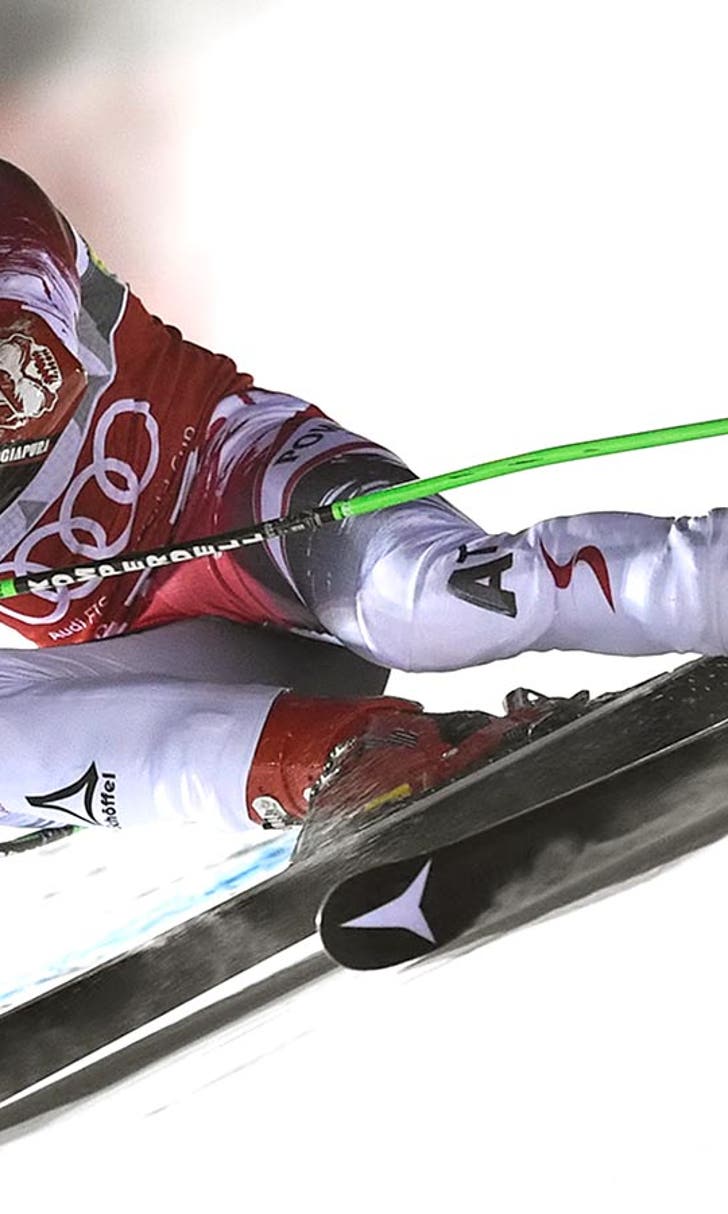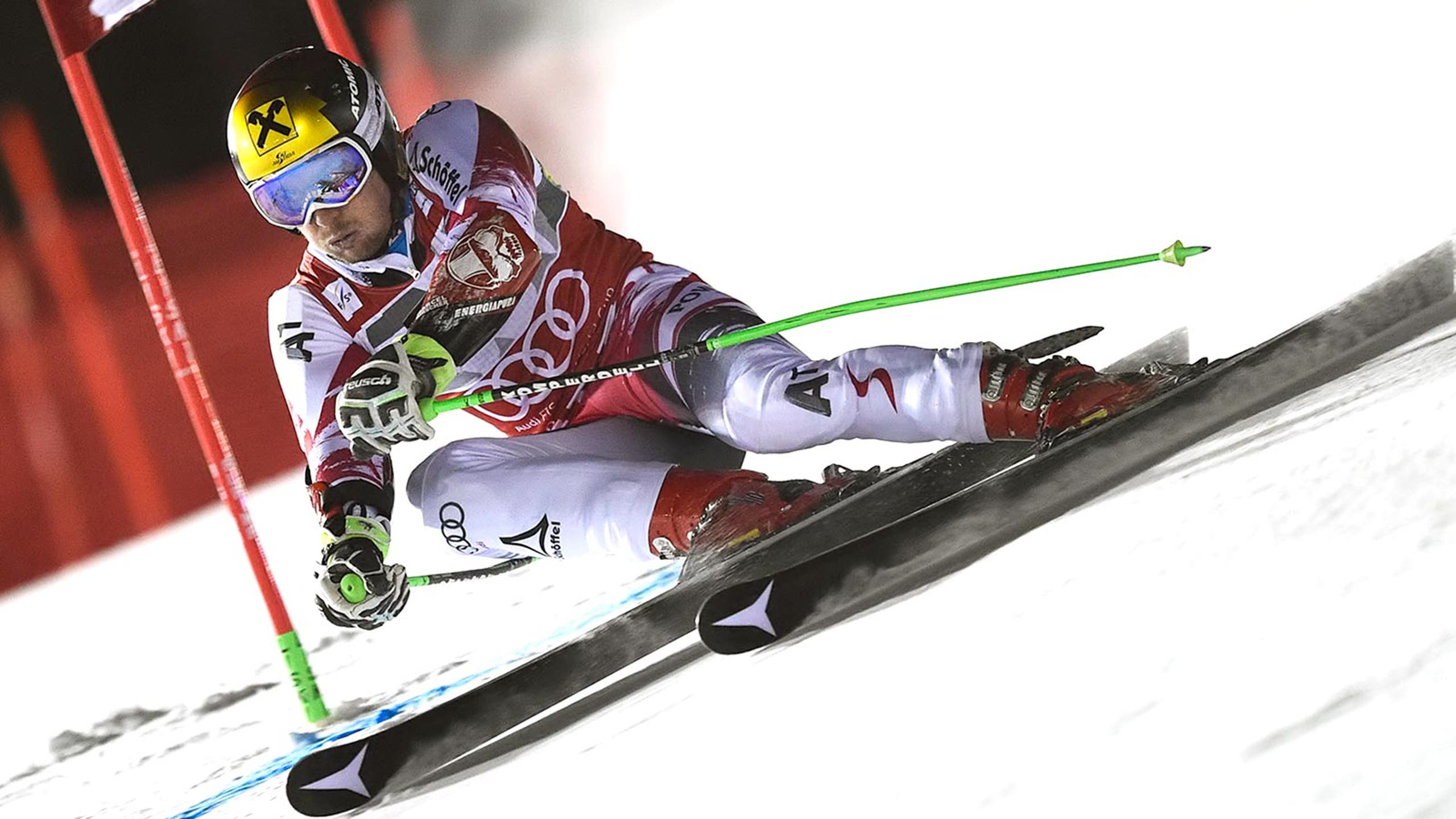 Hirscher holds off Ligety to win World Cup giant slalom
BY foxsports • December 12, 2014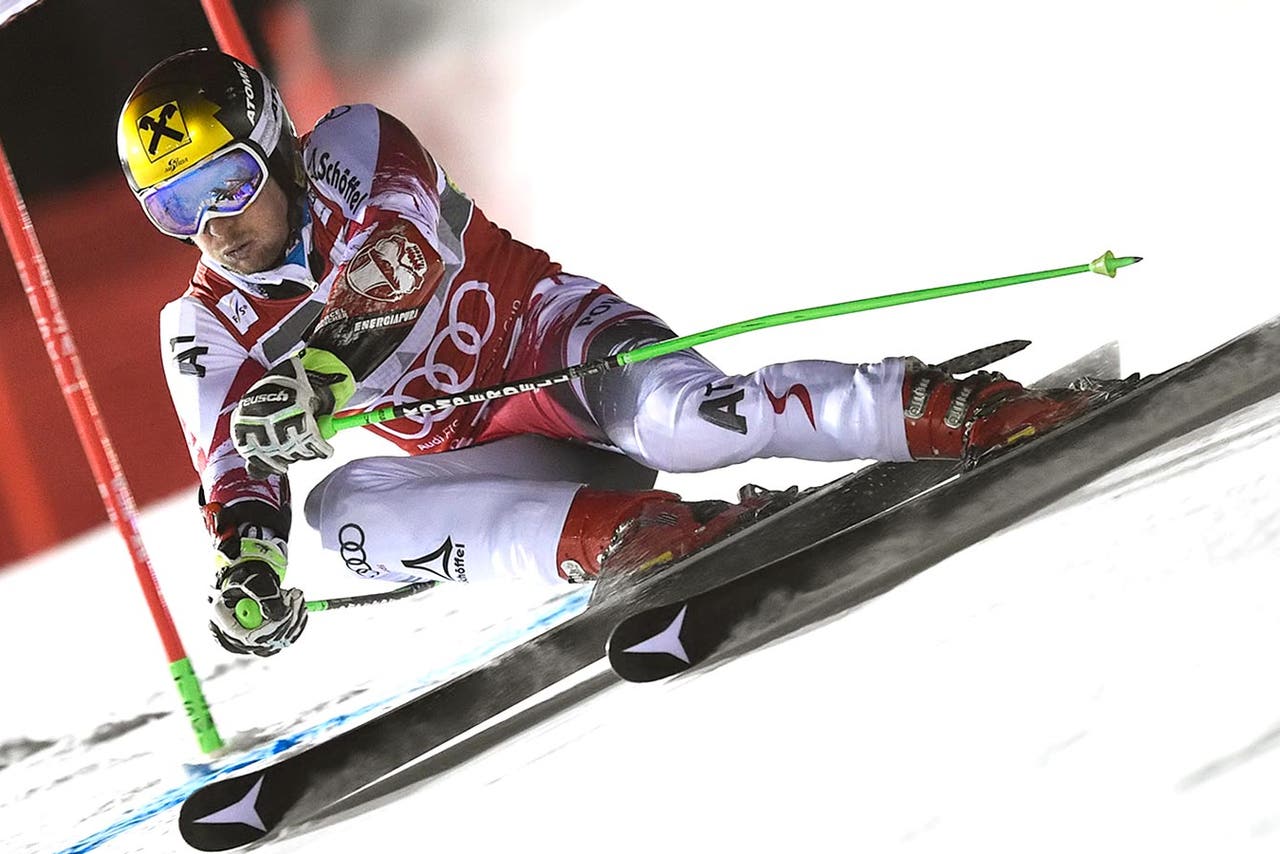 ARE, Sweden -- The harder the slope, the faster Marcel Hirscher goes.
While his main rival Ted Ligety and others struggled in freezing conditions, Hirscher set the fastest times in both runs to win a giant slalom race under floodlights on Friday. In the process, he became only the fifth Austrian skier to reach 25 World Cup wins.
He posted a combined time of 2 minutes, 30.18 seconds, with Ligety 1.22 seconds behind in second place.
"If it is soft (snow) I'm not skiing really brilliant. I like it here, it is cold, minus 10 degrees (Celsius)," Hirscher said. "I always have that feeling in Scandinavia it is winter here, and not like we have very often (elsewhere) -- down the slope on the left and the right, cows eating grass."
Revelling on the rock-hard slope, Hirscher's second run of 1:12.32 was more than five seconds quicker than his first.
"The slope was in a perfect shape with bib No. 30. Because normally there are so big ruts in the slope already, that there is no chance to get the best time in the second run," he said. "It's an unbelievable feeling to dance on skis like I did today."
Ligety recorded only the fifth quickest time in the second run but the American still managed to climb a spot after having third following the first leg.
"I think I lost over a second and a half on the top split over the two runs," Ligety said. "Definitely need to clean up parts of my skiing but overall I think I skied pretty well."
German skier Stefan Luitz leapfrogged countryman Fritz Dopfer to take third place.
Earlier, overall World Cup leader Tina Maze of Slovenia won the women's giant slalom.
Contenders generally struggled on the Olympia course on their second runs: Luitz had the eighth best time while Dopfer only the 14th.
Not so Hircher, who has podium finishes in all four races he has competed in so far this season, coming second in a slalom race in Levi, Finland, last month and taking third place last weekend at Beaver Creek, Colorado.
"We're skiing in the World Cup and not children's races," he said. "It would be really great if we always have conditions like we had today."
In Beaver Creek, Ligety won despite being fourth after his first run, but this time he could not match Hirscher.
"Marcel skied unbelievable," Ligety said. "It's only so much fun when you see the green light (winning margin) increasing and increasing but at the same time I could appreciate the performance."
The race was moved from Val d'Isere to Sweden because of a lack of snow in the French Alps, while the women's race was switched from Courchevel.
Ligety must wait a little longer before moving up on the all-time list of giant slalom winners. He is level in second place on 23 wins with Switzerland's Michael von Gruenigen. Swedish great Ingemar Stenmark leads with 46.
The 30-year-old Ligety had a rough start to the season, finishing 10th in Soelden and 18th in slalom at Levi, Finland, on Nov. 16. The following week, he had four metal screws inserted into his left wrist after a training accident.
"In giant slalom and speed it doesn't really affect me," Ligety said.
Frenchman Thomas Fanara was fifth ahead of countryman Alexis Pinturault.
Overall World Cup leader Kjetil Jansrud, who has won three races so far, was one of several racers who failed to finish their first runs.
Hirscher closed the gap on Jansrud in the overall standings. The Norwegian has 412 points while Hirscher has 340 and Ligety 246.
---