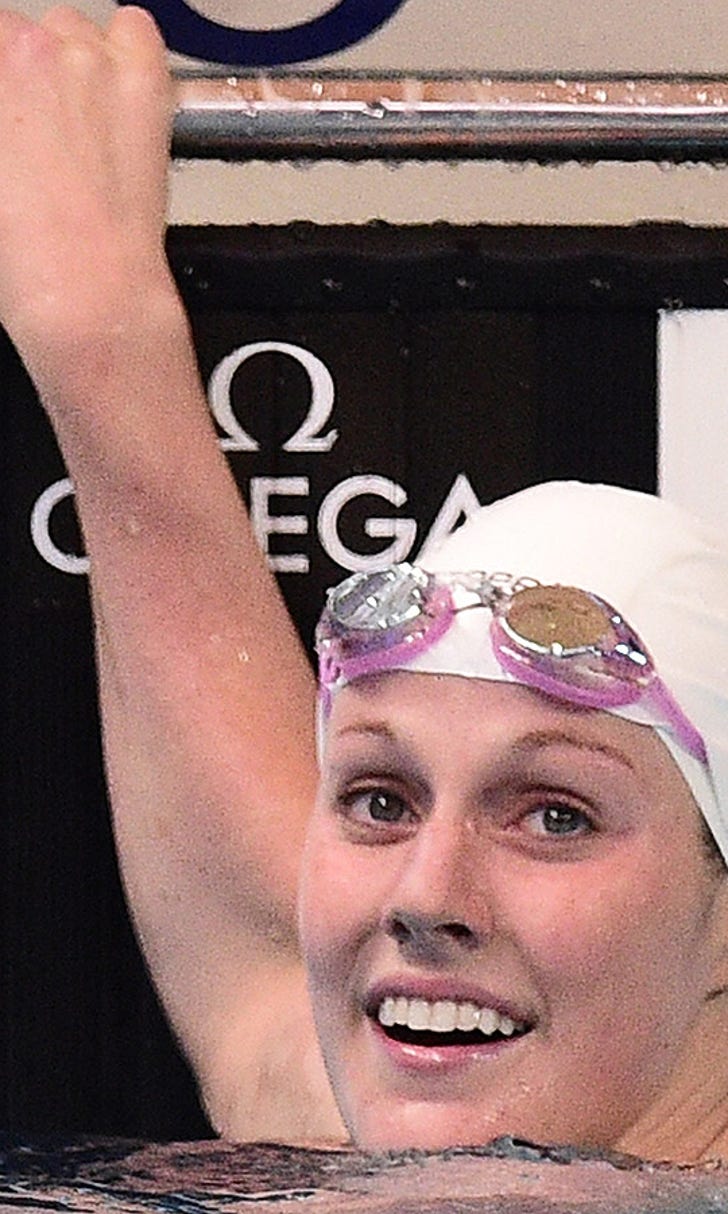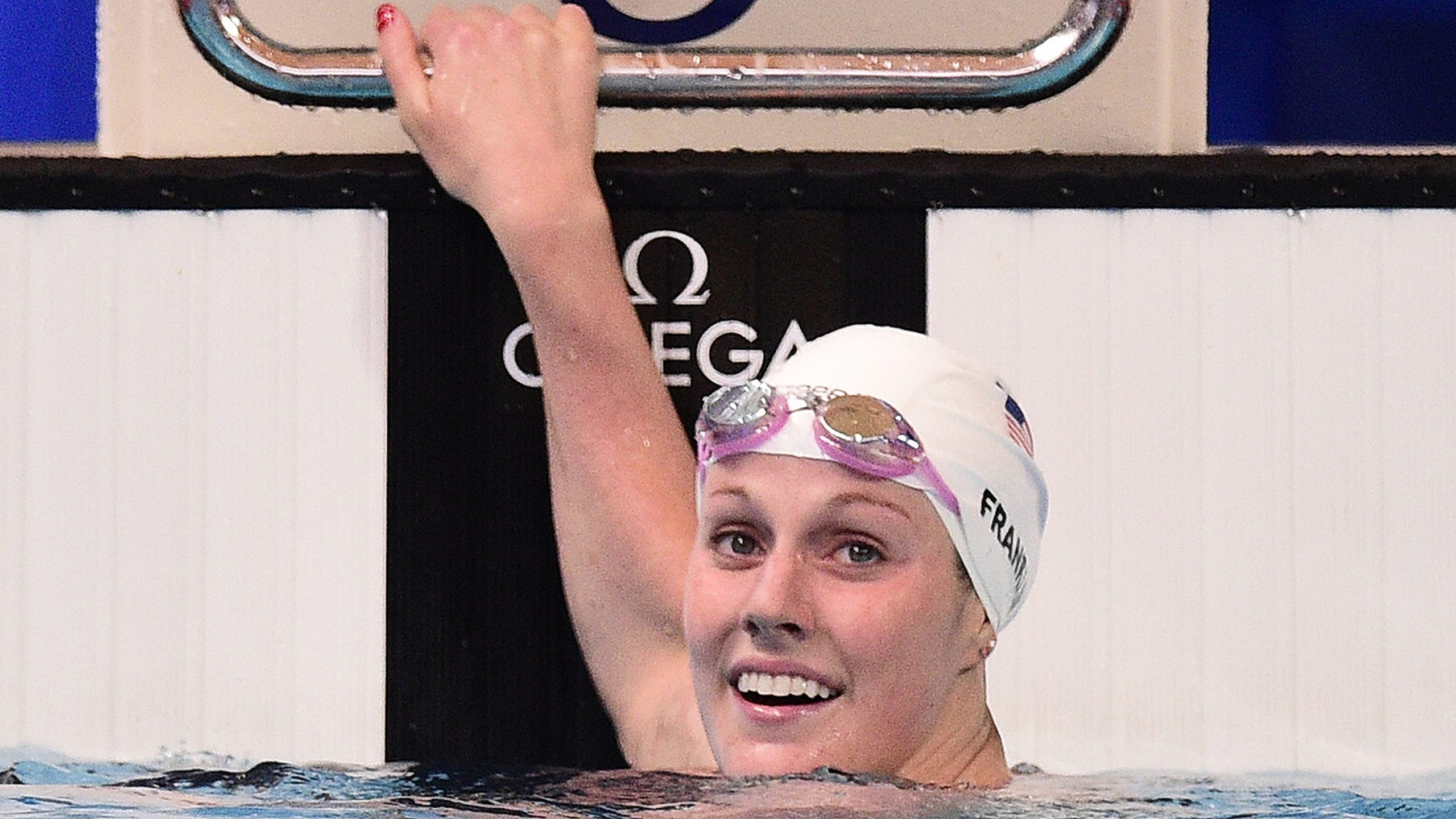 Great swim, greater news out of pool for Franklin to start Worlds
BY foxsports • August 3, 2015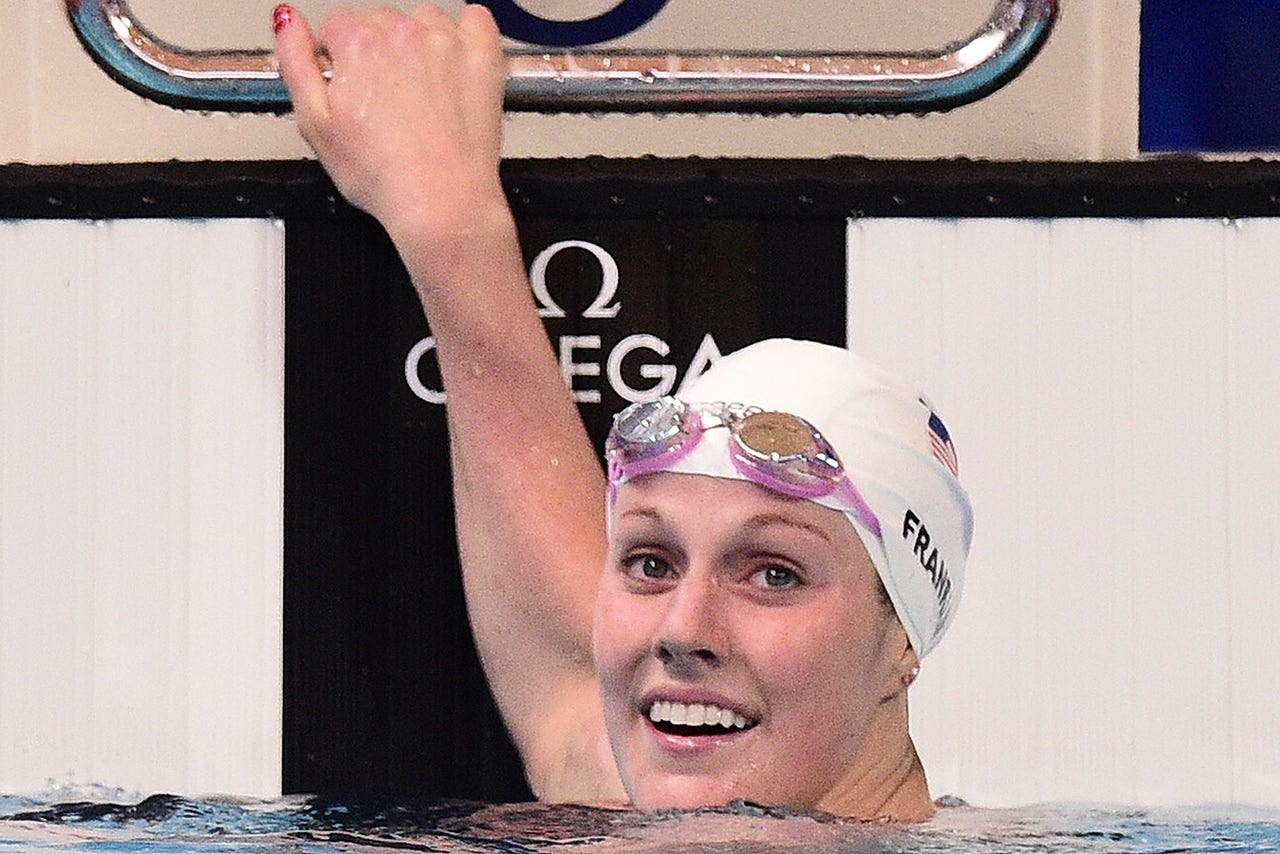 Missy Franklin is learning how to deal with the lingering effects of her back injury.
And the American should be glad she won't have to deal with Katinka Hosszu, otherwise known as the "Iron Lady," for the remainder of the 100-meter backstroke at the swimming world championships.
While it was only good for fifth, the 20-year-old Franklin swam her fastest time of the year Monday in morning heats.
Hungary's Hosszu led the event in 58.78 seconds ahead of Australians Emily Seebohm and Madison Wilson, while Franklin touched in 59.59.
Hosszu then announced she was scratching the rest of the event to focus on the 200 individual medley final later Monday. She qualified first in that event, too, and is planning to swim five more individual events this week.
Franklin injured her back at last year's Pan Pacific Championships in Australia. The American still undergoes physical therapy two or three times a week to strengthen her back.
"It's my first 59 of the season. It felt great. It's a tough field," Franklin said. "After last summer I have this new appreciation of getting up there and not worrying about injury."
Franklin won the 100 back at the 2012 London Olympics and the last worlds in Barcelona two years ago. Having already helped the U.S. team to a bronze medal Sunday as part of the 4x100 freestyle relay, this is the first of four individual events for Franklin at this meet.
Aiming for his second gold of the championships, China's Sun Yang topped the 200 free heats in 1:46.00. James Guy, the British swimmer who took silver behind Sun in the 400 free Sunday, was again second, just 0.10 behind.
Sun waved his finger to signify No. 1 after looking up at his time.
World-record holder Paul Biedermann of Germany qualified third and Australia's Cameron McEvoy was fourth. American standout Ryan Lochte only barely advanced to the semifinals in 13th.
"I'm glad that's over. That felt horrible," Lochte said, describing his swim as "a tactical disaster.
"I got to go a lot faster tonight," added Lochte, who finished fourth in London and Barcelona in this event after winning it at the 2011 worlds. "I didn't know I was going to be that close sneaking in. I kind of shut it down the last 10 meters. I won't be able to do that tonight."
Lochte's only other individual event is the 200 IM.
Yannick Agnel, the Olympic gold medalist and defending champion in the 200 free, is out injured.
Always the favorite in the 400, 800 and 1,500 free, Sun's best result in the 200 was silver at the London Games.
China's anti-doping agency revealed in November that Sun served a three-month ban earlier that year after testing positive for the banned stimulant trimetazidine. After his 400 win, Sun lashed out at the criticism stemming from his ban, saying it showed "a lack of respect."
In the men's 100 back, Mitchell Larkin of Australia qualified first in 52.50 with Olympic gold medalist and defending champion Matt Grevers of the United States second in 53.21.
"I noticed people were going pretty fast and I probably stepped up my effort more than I would have liked," Grevers said. "I've been able to win for a while and I want to keep that going."
Fresh off her doping ban, Yuliya Efimova of Russia got the crowd inside the Kazan Arena going by leading the 100 breaststroke heats in 1:06.31.
"It's so nice being here. (The fans) helped me go faster," Efimova said.
Former world-record holder Jessica Hardy of the U.S. qualified third and current world-record holder Ruta Meilutyte of Lithuania won the final heat but advanced only fourth overall in 1:06.75.
Hardy and Efimova train together in California.
"It was cool seeing the reaction to Yuliya," Hardy said. "I know they're not cheering for me but I can feed off it."
Four finals were scheduled for later Monday on Day 2 of the eight-day meet: the men's 50 fly and 100 breast and the women's 100 fly and 200 IM.
---