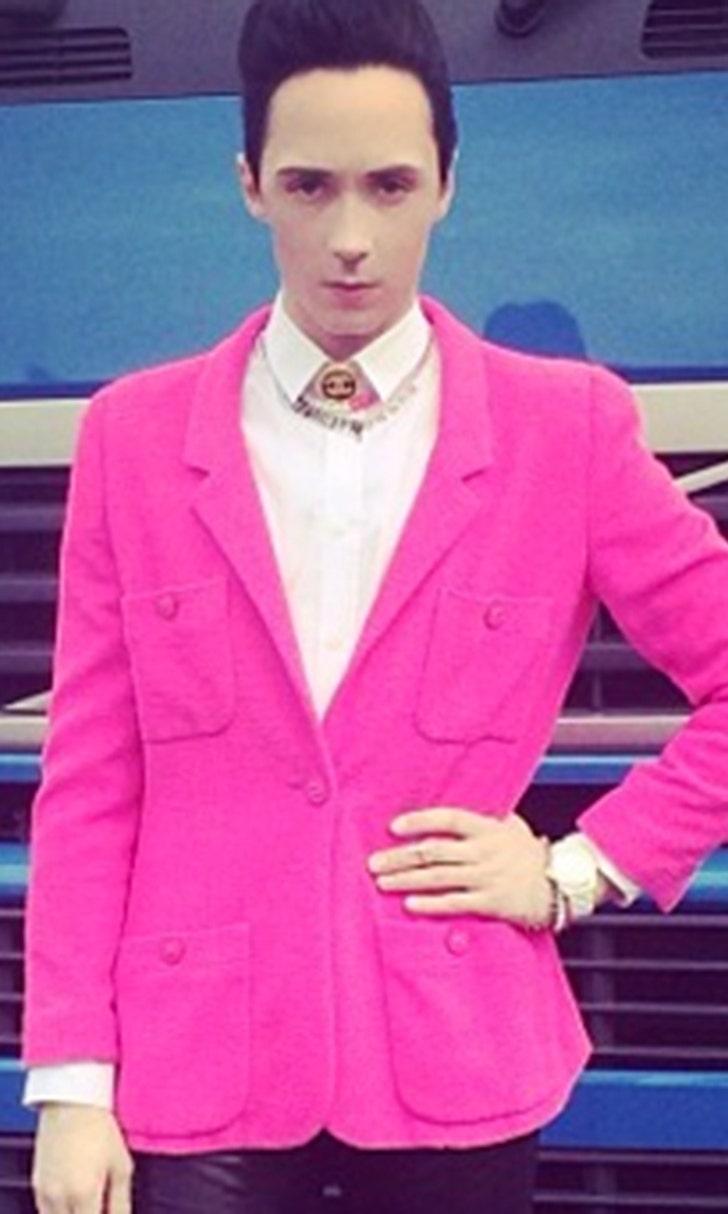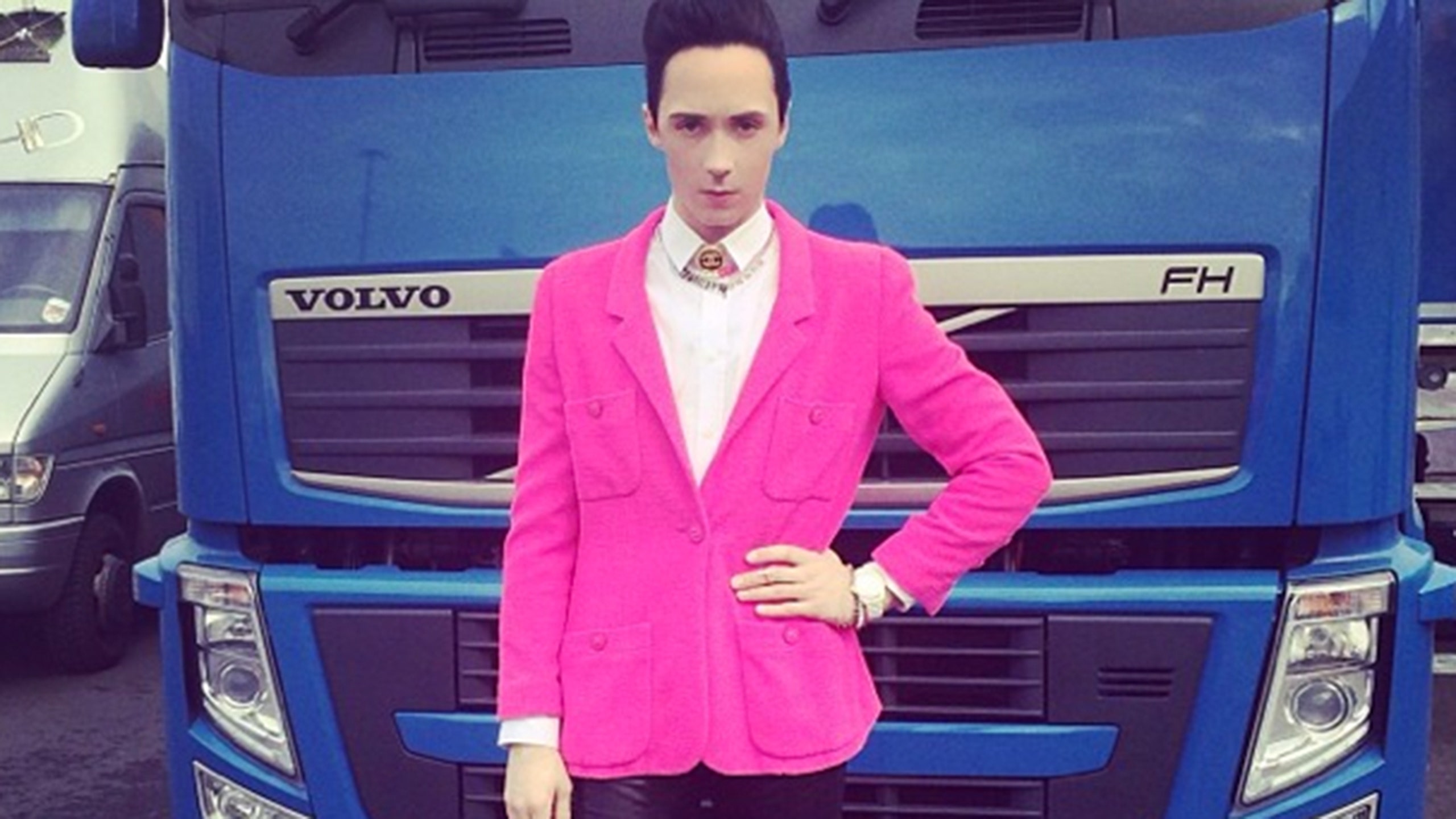 Ex-skater Weir alleges violence as factor in divorce
BY foxsports • March 21, 2014
As if word of Johnny Weir's divorce wasn't enough of a shock, now the former figure skater and current broadcaster is opening up about why he chose to split from husband Victor Voronov.
In an interview with Access Hollywood, Weir detailed how the marriage fell apart and even at one point got physical during an altercation before he went to Sochi. 
"We were fighting in such a terrible way and it did get physical on that night and it's unfortunate that things went the way that it did because domestic violence is never the way to go. Domestic violence is never the answer and when its two men, things are different," Weir said.
He was asked about an alleged incident of biting and said: "I was defending myself on that night… you would never see a mark on my body, but the damage that was done to me mentally was crippling."
Weir, who a day earlier announced the divorce on Twitter, explained that there were numerous frustrations he experienced, as well as several altercations.
His soon to be ex-husband also took to the social media site.
Yes. I'd like to confirm, It's true: I am only now finding out that my husband @johnnygweir filed for divorce from me months ago.

— Victor Weir-Voronov (@Vweirvoronov) March 20, 2014
Here's more from Access Hollywood about the alleged physical altercation:
"The night in question, my husband was very drunk and was yelling at me about my relationship with my mother and my mother was assisting me in cleaning up some financial messiness that had happened and he was uncomfortable with that and had voiced it very clearly. So, we had a fight and then I went to sleep because I had to work the next day and he came in – very not himself – and asked me to lay with him in the biblical sense, and when I refused, the altercation between us started," he claimed. "I was defending myself and it's unfortunate that there was a mark left on his body because as soon the police came to our home the first thing he did was show this mark, so I knew then he didn't really care that much and all he is out to do is hurt me."
Voronov's rep responded to Weir's claim, telling Access, "There was a domestic violence incident. Johnny was arrested. That case was dropped by Victor at the urging of Johnny prior to the Olympics. The person who bit someone was Johnny. "
As for things getting even messier with their divorce, Weir is not too concerned.
 "The worst he could do would be to post naked photos that we have between each other and I look flawless," Weir said.
Weir also made it clear that he wanted to divorce proceedings to be as smooth as possible, and that he won't be talking about them again.
---