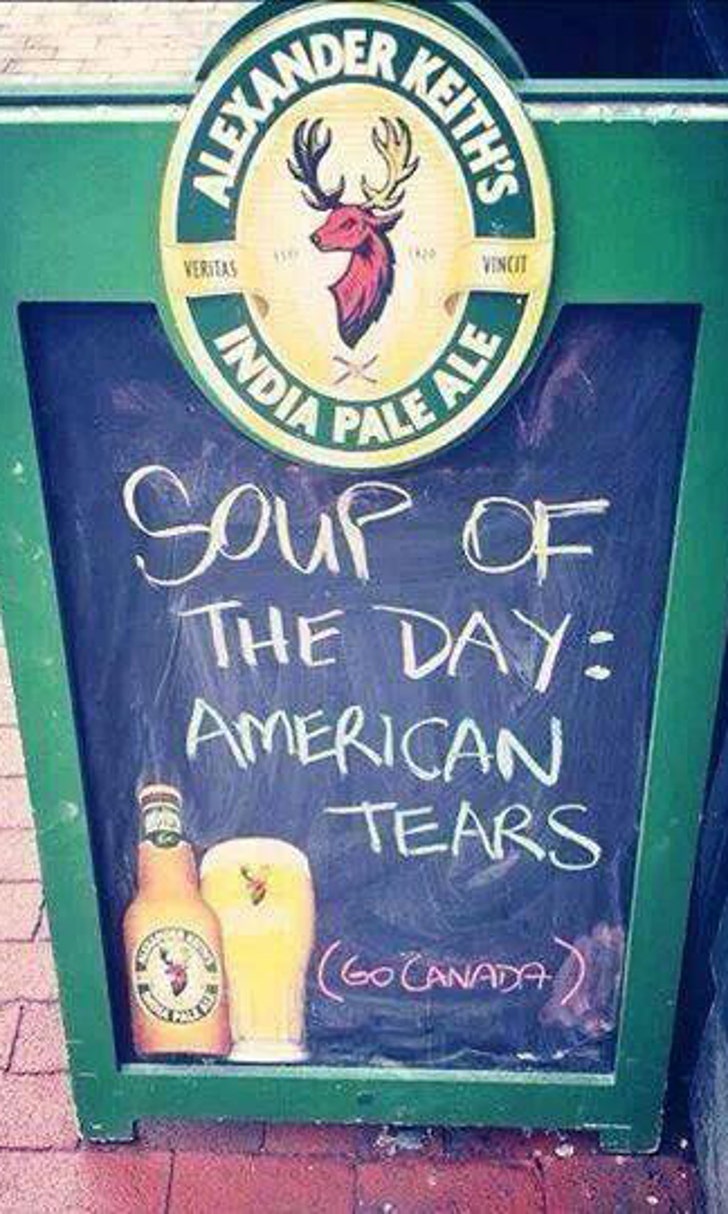 Canadian restaurant serves 'American Tears' soup after Olympic hockey win
BY foxsports • February 22, 2014
Canada prevented the United States from winning the gold medal in men's ice hockey once again when the defending Olympic champions defeated their American rivals 1-0 in Friday's semifinal.
The USA men's hockey team also lost their bronze medal bid to Finland on Saturday. The Canadians will play Sweden for the gold medal Sunday in the final event of the 2014 Sochi Winter Olympics.
Before they showdown with the Swedes, however, some Canadians couldn't resist poking a little fun at the expense of their American opponents. One restaurant in Halifax is offering a special soup of the day called "American Tears."
It's cool that Canada found something else to put on its menus besides maple syrup.
---