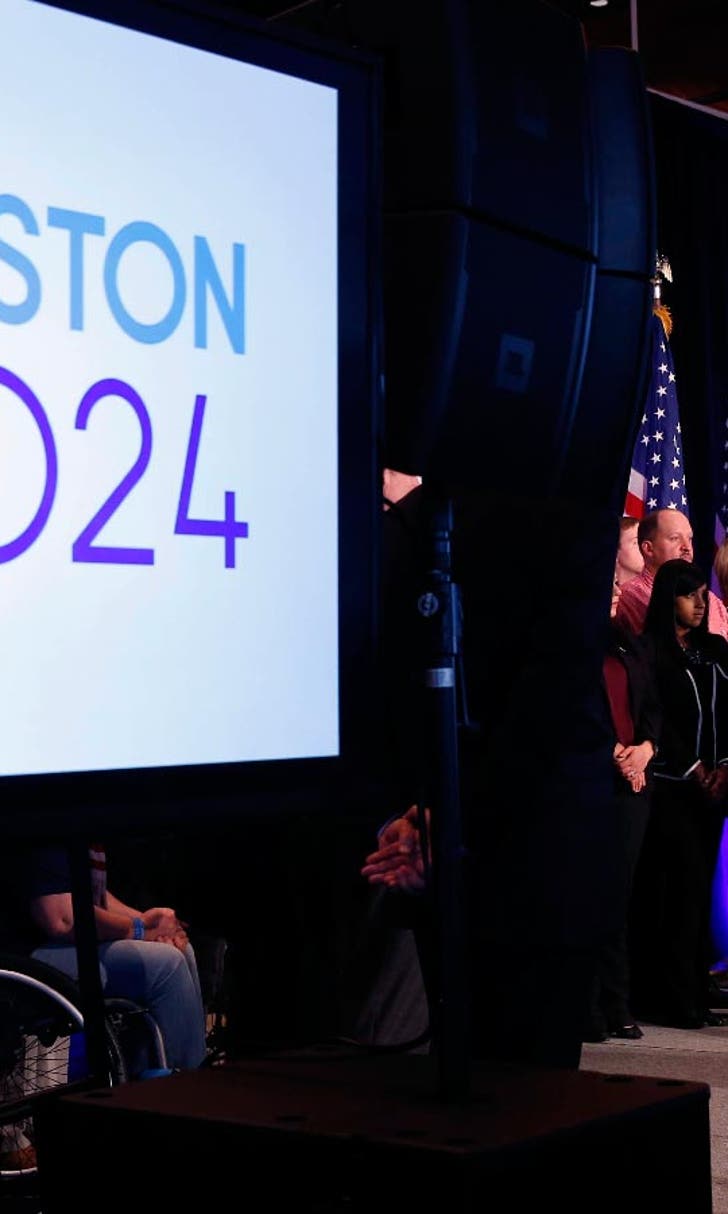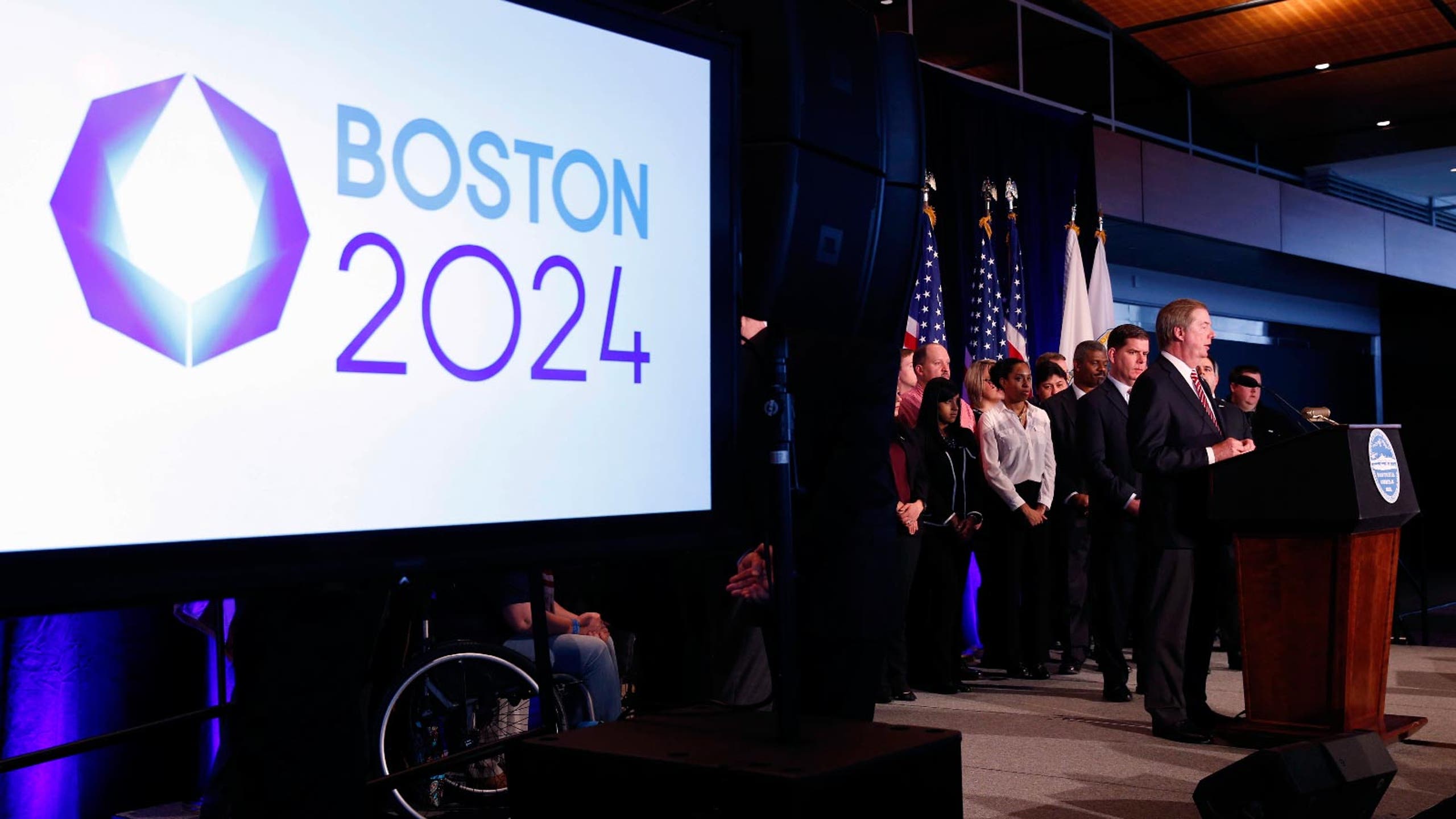 Boston 2024 tries to reboot bid for Olympic Games
BY foxsports • June 11, 2015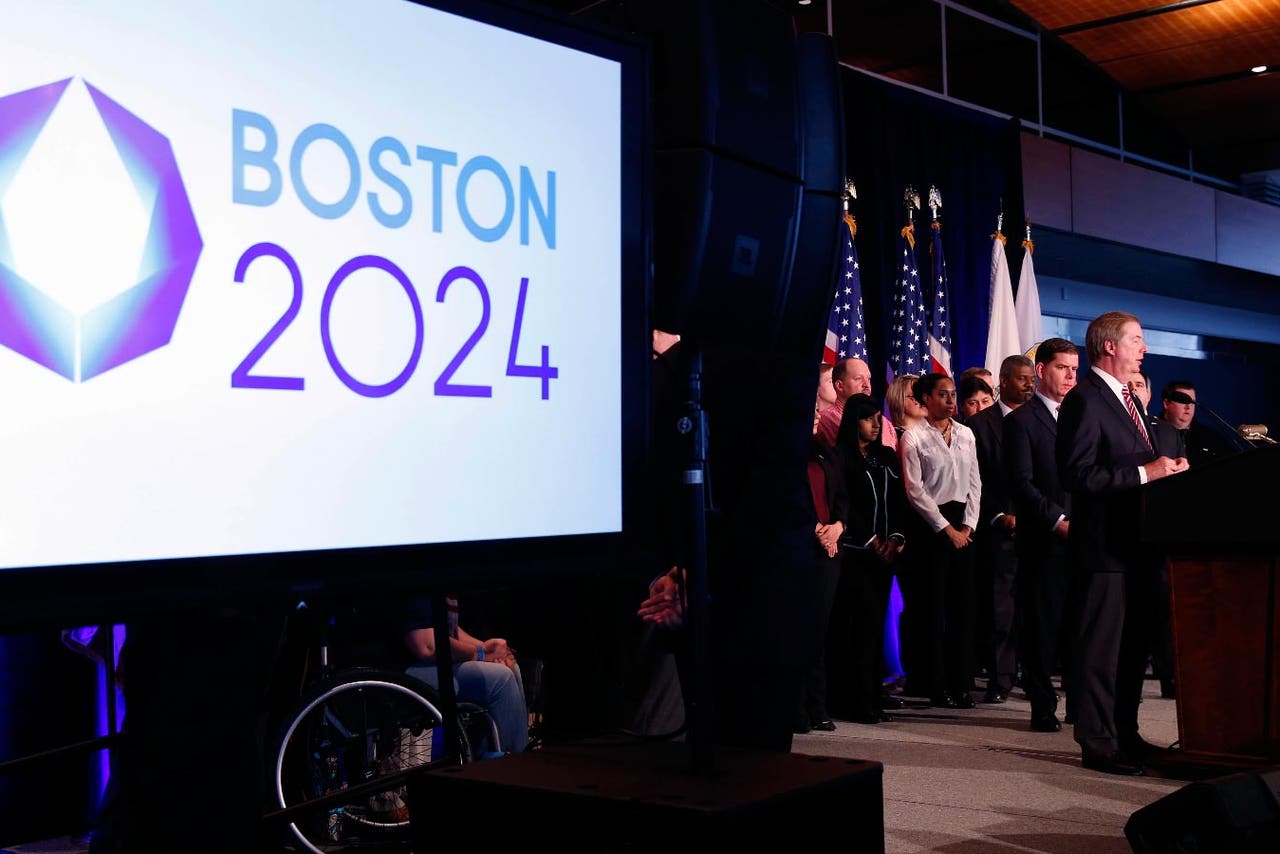 The planned Olympic sailing venue relocated from Boston Harbor to the working class former whaling capital of New Bedford.
Tennis dropped out of Harvard and moved to the inner city.
Boston 2024 organizers are trying to revive their struggling Olympic bid by sprinkling proposed venues to more distant -- and more diverse -- communities, partially sacrificing their original vision of a compact, walkable games in the hope that spreading the potential benefits will get them to the finish line.
"We listened," Boston 2024 CEO Rich Davey said on Thursday after announcing that the tennis venue originally slated for the Harvard University athletic fields is now planned for the neighborhood of Dorchester at the nation's first African-American tennis club.
"I don't think we need to sell the magic of the Olympics -- although we want to talk about it," he said. "People want to see a big vision, but they also want to see a `what's in it for them,' and for their communities."
Ever since the USOC, in a secretive process with a surprising result, chose Boston as the American nominee to bid for the 2024 Summer Games, the effort has struggled to find support locally. A recent poll by WBUR showed 39 percent of the state's residents supported hosting the games, with 49 percent against, though the numbers are essentially flipped if the events are spread across the state.
The International Olympic Committee is scheduled to pick a host for the 2024 Summer Games in 2017, with Boston expected to compete against Hamburg, Germany, and Budapest, Hungary, as well as Rome and Paris.
But there are doubts whether Boston will even make it to this September, when the USOC must decide whether to stick with the Athens of America as its bid city, ditch it for the safer bet of Los Angeles or just sit this one out entirely.
Boston 2024 organizers have scheduled a series of venue announcements this month to talk about the how an Olympics would benefit local communities. And the communities aren't the same as the original plans.
"We just didn't get it right the first time," said Davey, who called the new series of announcements "Bid 2.0."
"And just because it's `Bid 2.0' doesn't mean it's `Bid Last.0,'" he said.
Last week, bid organizers were in New Bedford to announce plans to put the sailing competition in the southeastern corner of the state. On Thursday, Davey was talking about bringing jobs from a $33 million to $37 million tennis complex to the Sportsmen's Tennis and Enrichment Center, which has been working with inner city kids since 1961.
Once the games are gone, organizers said, the area would be left with a lighted, 2,500-seat stadium that could be used to host USTA Pro Circuit events like the ones that saw rising tennis stars like Sloane Stephens, Madison Keys and Alison Riske come through Boston. The nearby Harambee Park would also benefit, Davey said, with backboard-less basketball hoops getting an upgrade and possible improvements to the soccer and baseball fields as well.
"This isn't just a moment nine years from now to welcome the world for four weeks," he said. "This has to be what's right for the city."
Although many of the most vocal Olympic opponents support similar projects, they say that hosting the games is an expensive and inefficient way to get it done. (Boston 2024 has pledged to stage the games without direct public funding -- infrastructure, land acquisition and issuing bonds have not been ruled out; opponents note that the taxpayers would ultimately be at risk for billions in potential cost overruns.)
But Davey said the Olympics are necessary to bring in the money for the projects.
"I haven't heard of another way to get that done," he said. "What I know is that with the Olympics, we can get that done."
Olympian Tim Mayotte was less concerned with jobs than the chance to encourage young American athletes. A Western Massachusetts native who brought with him the silver medal he won in 1988, Mayotte reminisced about going to the Longwood Cricket Club as a 10-year-old and seeing Rod Laver and Arthur Ashe.
"I just want you to keep in mind the impact on a young kid who has the opportunity to do something great in sports," he said.
Sportsmen's executive director Toni Wiley agreed.
"What would be so exciting for us would be to have our youth see people striving to be their very best," she said. "Our families that cannot necessarily buy a plane ticket and drive around the world to see the Olympics need to have the opportunity to see this taking place in their own neighborhoods."
---