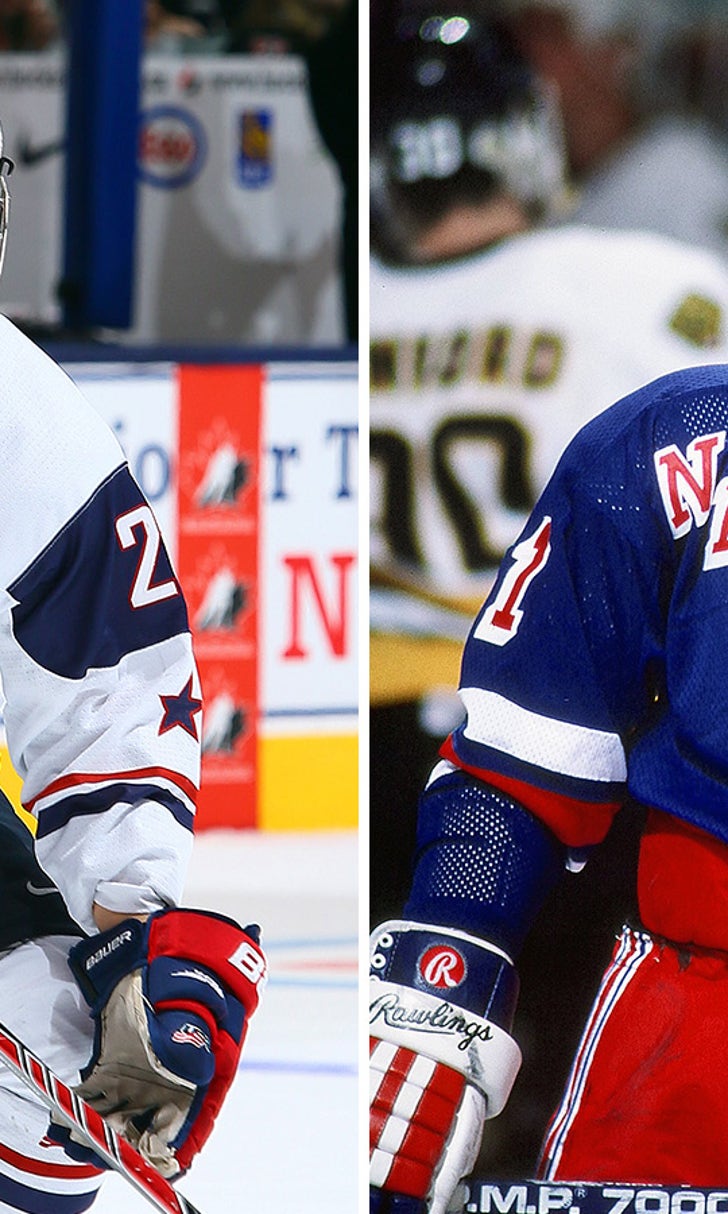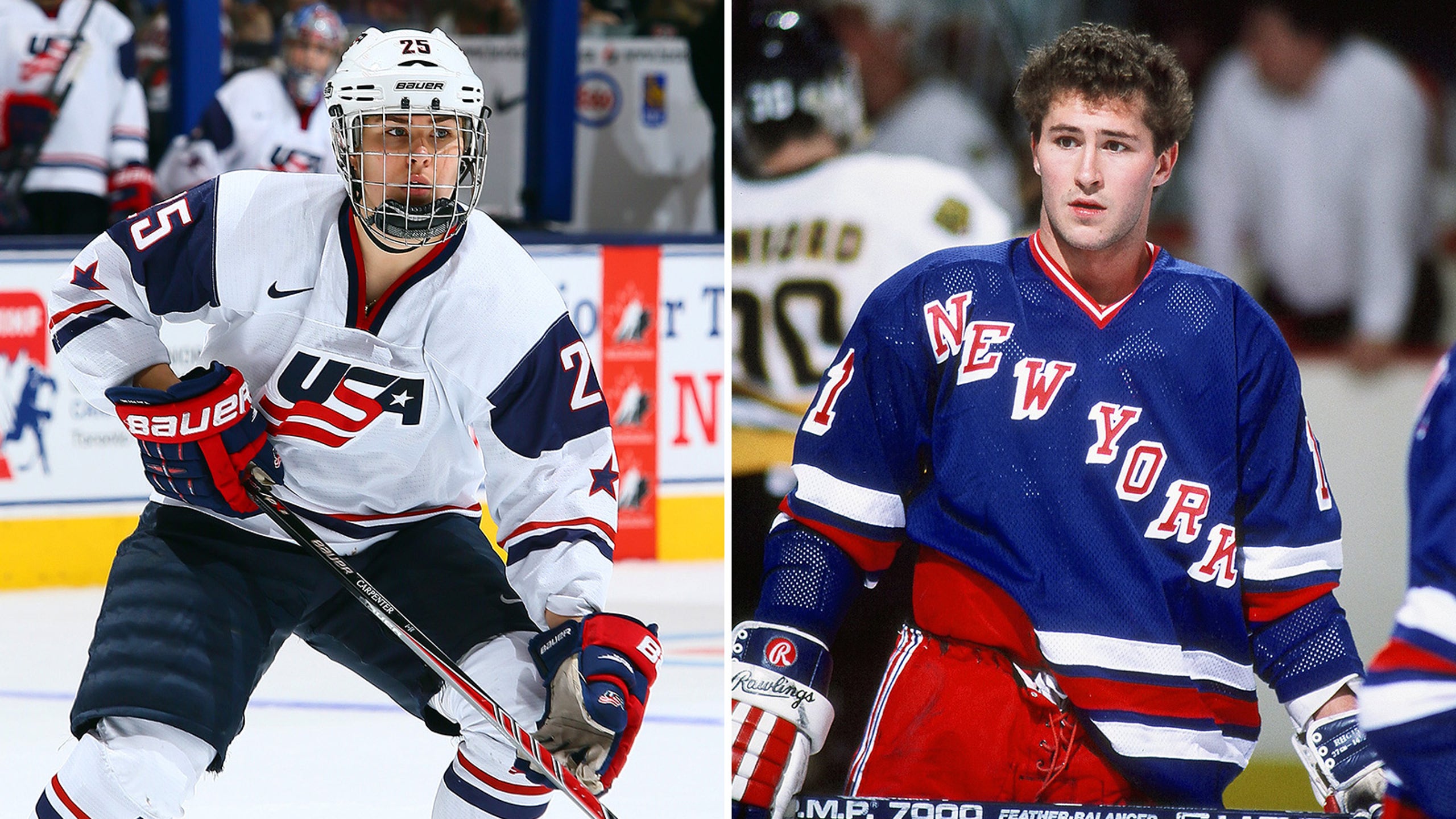 A Carpenters Story: A daughter lives out her father's Olympic hockey dream
BY foxsports • February 3, 2014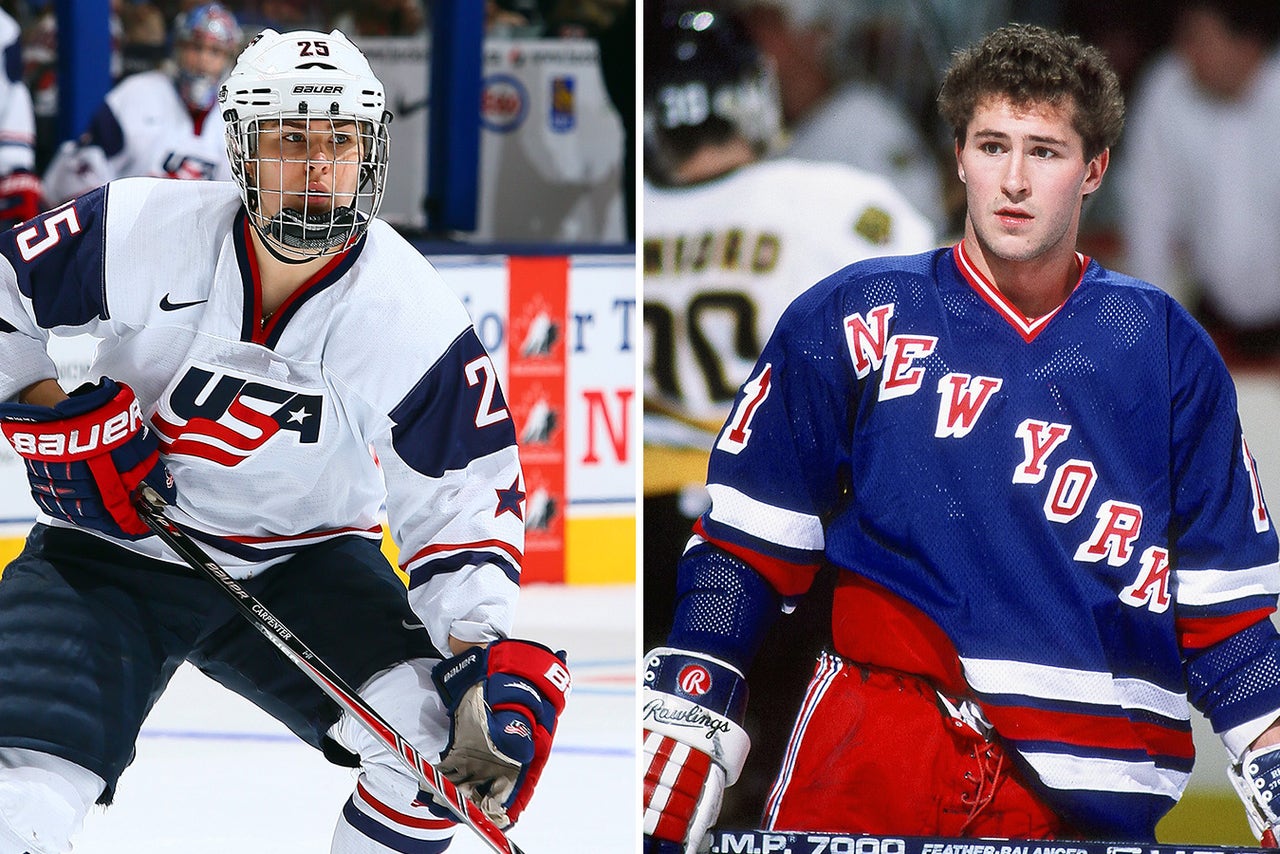 Bobby Carpenter was just 17 when he became the first American-born high school hockey player to grace the cover of Sports Illustrated in February of 1981. 
The "can'€™t miss kid" was also the first American-born player to make the jump directly from high school to the NHL later that year, and the highest US-born NHL draft pick when he was selected third overall by the Washington Capitals. He was also the first American-born player to score 50 goals in a season.
Still, Bobby Carpenter has never won a medal at the Olympics.
"I was too young and then I was pro," Carpenter told FOXSports.com. "And then when they allowed professionals to play in '98, I was too old. I was like, 'Jeez, my timing is just really bad with this one.'"
"But oh, are you kidding me? I would have loved to play in the Olympics."
This winter, Carpenter gets another chance at the Olympic dream: His daughter, Alex, is a member of the US women's hockey team.
Not that Bobby ever imagined his daughter, 19, would even play hockey, much less make an Olympic roster. Although Alex and her two younger brothers skated on a backyard rink since they could walk, Bobby and his wife, Julie, originally enrolled Alex in soccer.
"We were hoping that the boys would play hockey —€" that'€™s just the way it was back then," Bobby said. "We never said, 'Alex is going to be a great hockey player, we have to get her started right away.' We just never did that. I don'€™t know why."
Seven-year-old Alex asked if she could take up hockey herself after her soccer team stopped playing winter indoor games. Bobby took Alex out to the backdoor rink for some one-on-one and was immediately impressed by his daughter's aptitude for the game.
"She knew where to go, what to do," Bobby said. "If I had the puck, she wouldn'€™t just come up and try to get it from me. She'€™d angle. She knew where the puck was going to go. There was a lot of stuff that she learned early that you didn'€™t have to teach her."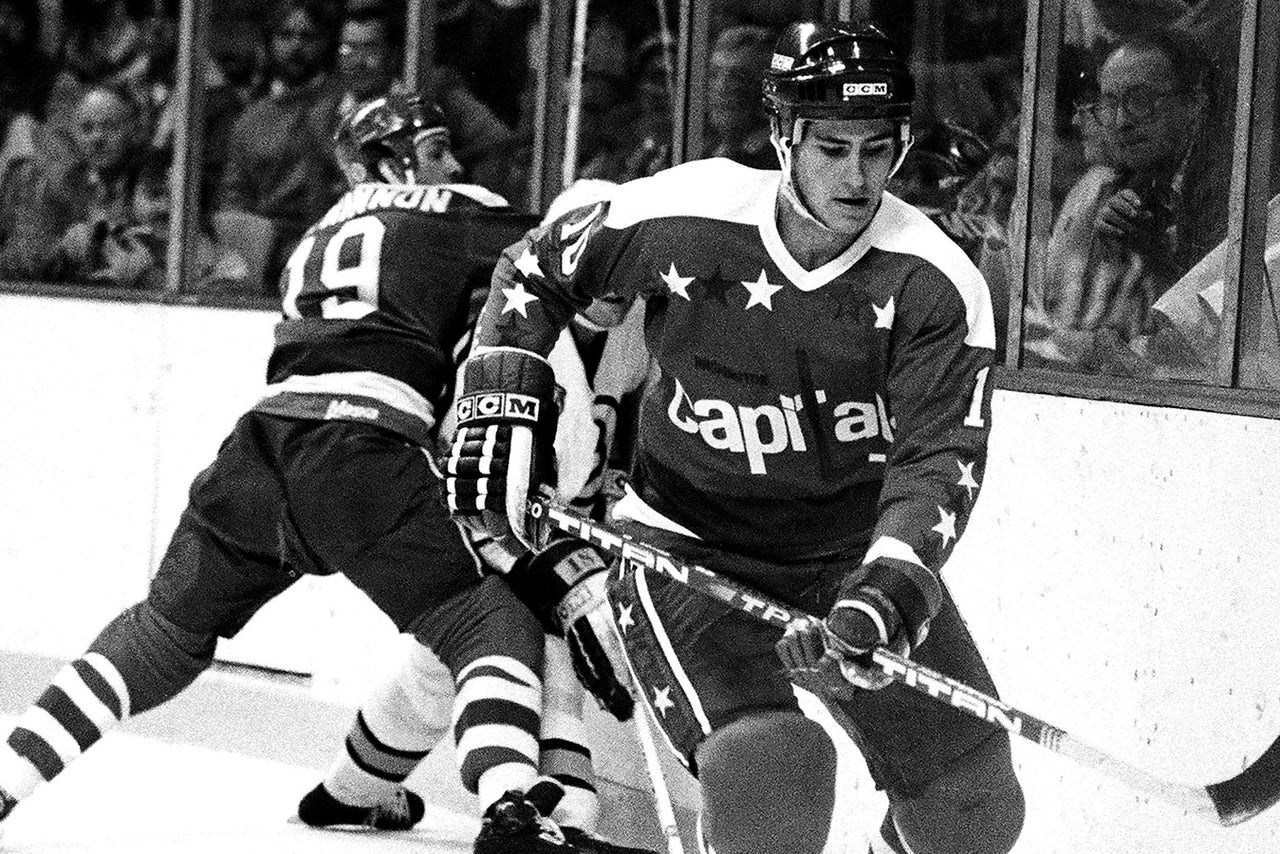 Bobby Carpenter on the Washington Capitals in the 1980s.
Alex, for her part, set her sights high from the outset. She told her father she wanted to play in the NHL. Bobby told her she could shoot for the Olympics instead. 
"That'€™s when I made [the Olympics] my focal point," Alex said. "I think the '02 Olympics were the first ones I watched. I was eight and I really remember those inspiring me to want to be there one day."
Bobby even introduced young Alex to Vicki Movsessian — one of the players on USA'€™s 1998 gold-medal winning hockey team. 
Movsessian brought her gold medal with her. "Alex grabbed the medal and said, 'Look Dad, that'€™s really nice, but it'€™s not going to be as nice as the one I'€™m going to wear,'" Bobby recalled. "So she had aspirations way back."
Those aspirations looked easier to achieve with each progressive season. In high school, Alex starred at Governors Academy in Byfield, Mass., where she totaled 427 points (239 goals, 188 assists) in 100 games.
She moved on to Boston College, where she ranks eighth in all-time scoring and is a two-time nominee for the Patty Kazmaier Award — the women's hockey version of the Heisman Trophy (Alex is currently taking a year off at BC to play in the Olympics).
But her results, pedigree, and tournament success with the U18 national team only brought her so far. As of last year, Alex still couldn't break the adult women'€™s roster.
"I think getting cut [back then] was probably the most important thing that happened to her," Bobby said.
"I said, '€˜Alex, you'€™re a great amateur player, but those girls are considered professionals. They treat the game different, they do things different,'" Carpenter said. "'You have 365 days to figure out how to go from being a great amateur player to a professional.'" 
And while Alex said she appreciated her father'€™s honesty, his words were still tough to swallow. 
"I remember being mad at him for a little bit about that," Alex said. "But I think that was part of the reason I stepped up my game and got to where I am."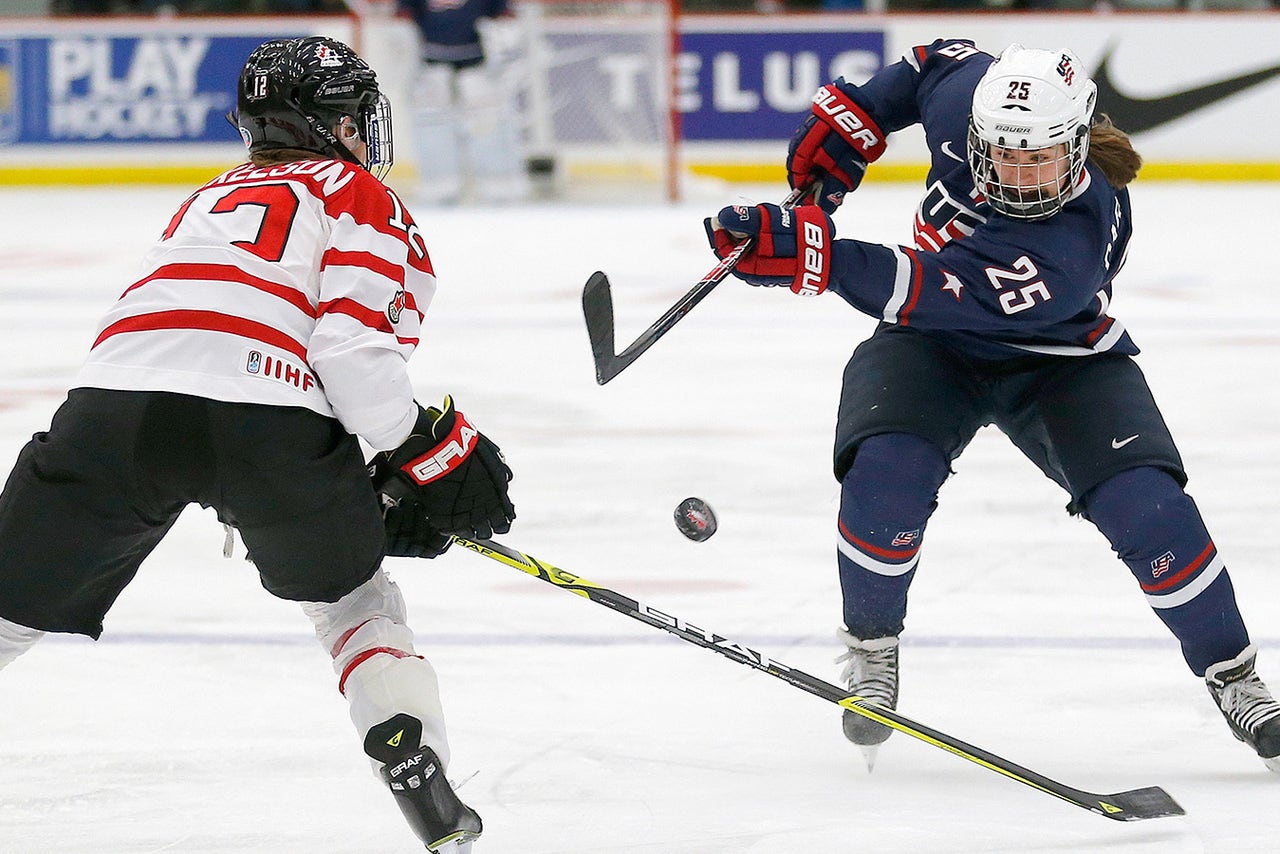 Alex Carpenter (#25) gets her shot at the Olympics.
Alex changed her nutrition and off-ice workout plan and began skating eight times per week. Her results on ice had always been impressive, but it was her increased commitment off it that helped convince women'€™s Olympic head coach Katey Stone to add Alex to the Sochi roster.
"What we'€™ve seen is a greater commitment to her off-ice training and willing to push herself beyond the limits she thought she was capable of playing at," Stone said. "Now she'€™s become a very confident player in all three zones and someone we can count on."
With the Olympics as her stage, Alex now has the opportunity to create a USA Hockey precedent for females much in the way her father created benchmarks for young males back in the '80s.
"There'€™s obviously stories of sons following in their fathers' footsteps," Alex said. "Hopefully it inspires a lot of NHL players' daughters to go the full way too."
Regardless of how the women'€™s team perform come Sochi, "It couldn'€™t be a better story" for daughters with sports dreams, Stone said.
"€œIt'€™s not just the boys in the family," Stone said. "Who knows? In the end [Alex may] be the best Carpenter hockey player."€
---