Action heats up in final practice at Pocono Raceway
BY foxsports • August 1, 2015
If the dramatic Happy Hour final practice session is any indication, expect the Windows 10 400 at Pocono Raceway to be a pitched battle between Toyota and Chevrolet.
Kyle Busch, the pole-sitter and winner of four of the last five races, hit the wall in the Tunnel Turn about halfway through the session. His No. 18 Joe Gibbs Racing Toyota had some significant cosmetic damage, but the team was able to repair it in time for Busch to get back out. And when he did, Busch set the fastest lap of Happy Hour at 175.240 miles per hour.
Right behind Kyle was older brother Kurt Busch, who ran 175.067 mph in the No. 41 Stewart-Haas Racing Chevrolet. Then came Carl Edwards, Kyle's teammate, and Kevin Harvick, who is Kurt's teammate. Next were six-time NASCAR Sprint Cup Series Jimmie Johnson and 2012 champ Brad Keselowski, the latter tops among the Ford drivers.
Eight minutes into the practice, Jeb Burton spun at the exit of Turn 3 and his car slid out of control onto pit road, where it hit an inside retaining wall with the front end. Neither Burton nor any of the officials behind the wall were injured. 
Burton hit where pit stall 42 is located. Had he done so in an actual race, there would have been pit crews nearby, along with pit carts and equipment, which could have been disastrous.
"I should have just brought it in," said Burton. "We've been fighting a loose car all weekend and I wanted to finish the lap ... I just screwed up."
As if that all weren't enough, at some point before Happy Hour began, Johnson struck an unidentified person in the garage with his No. 48 Hendrick Motorsports Chevrolet. The man was reportedly uninjured and able to walk away under his own power.
Take a look at the full practice results here: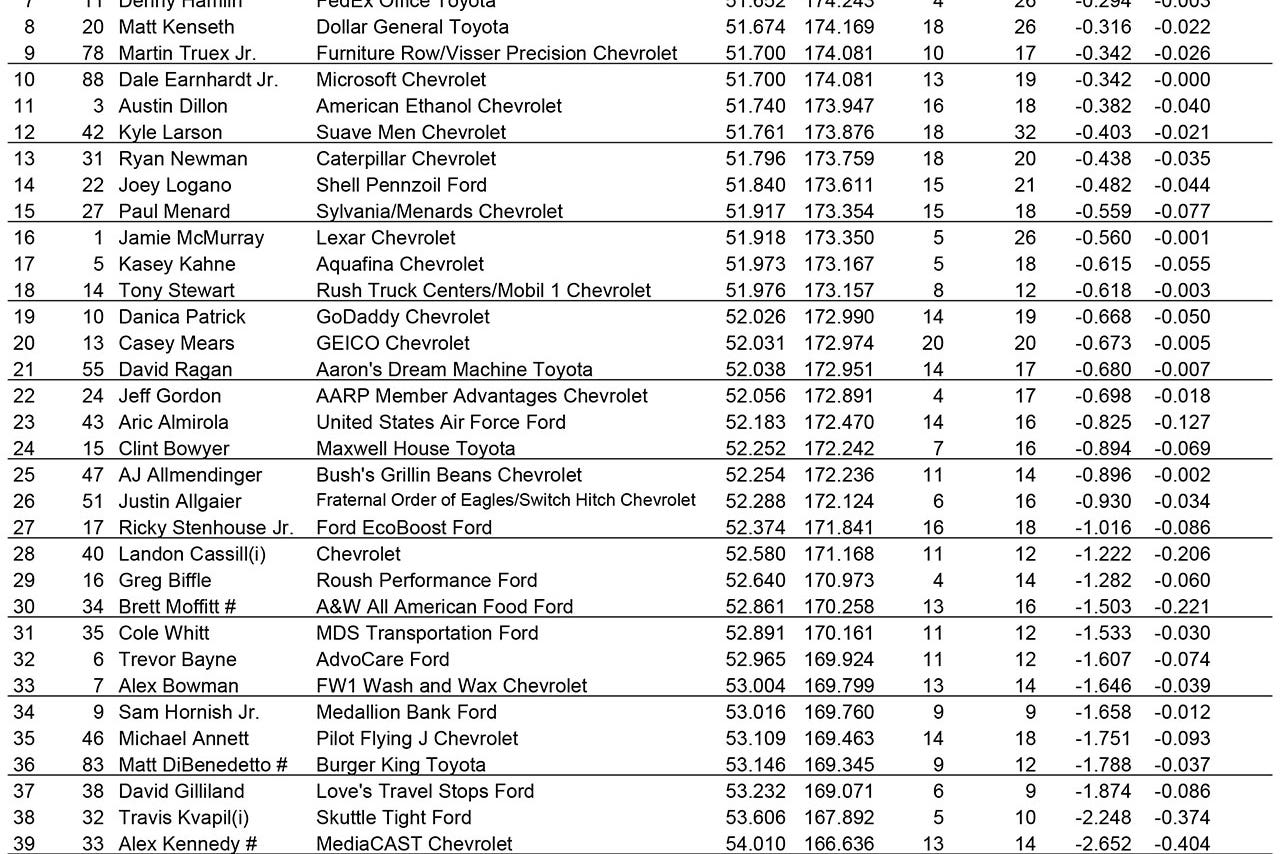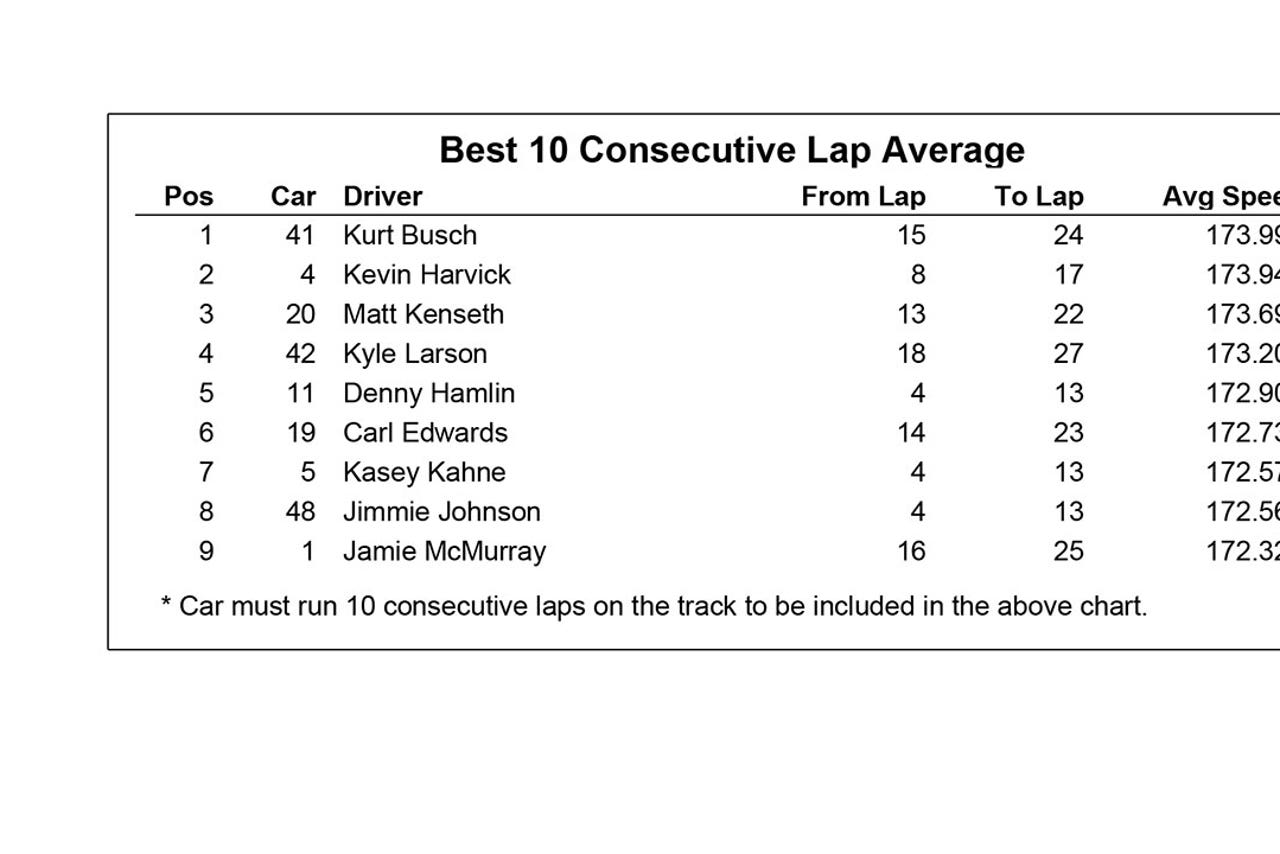 ---
---