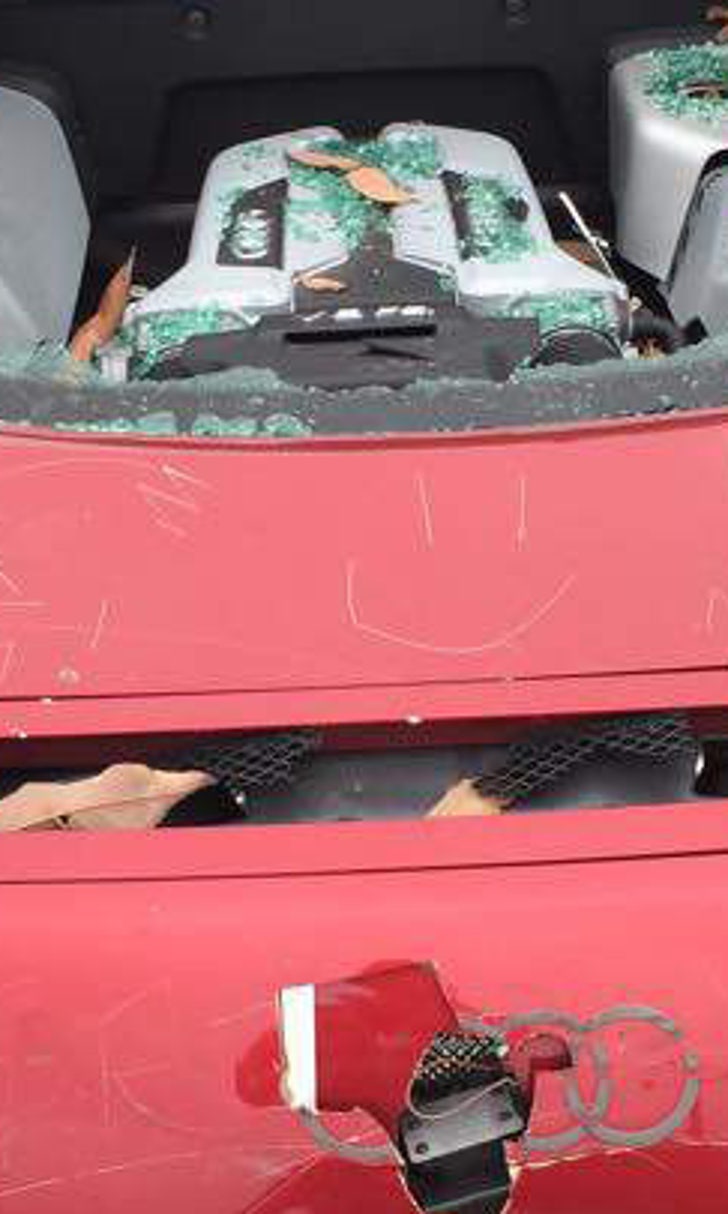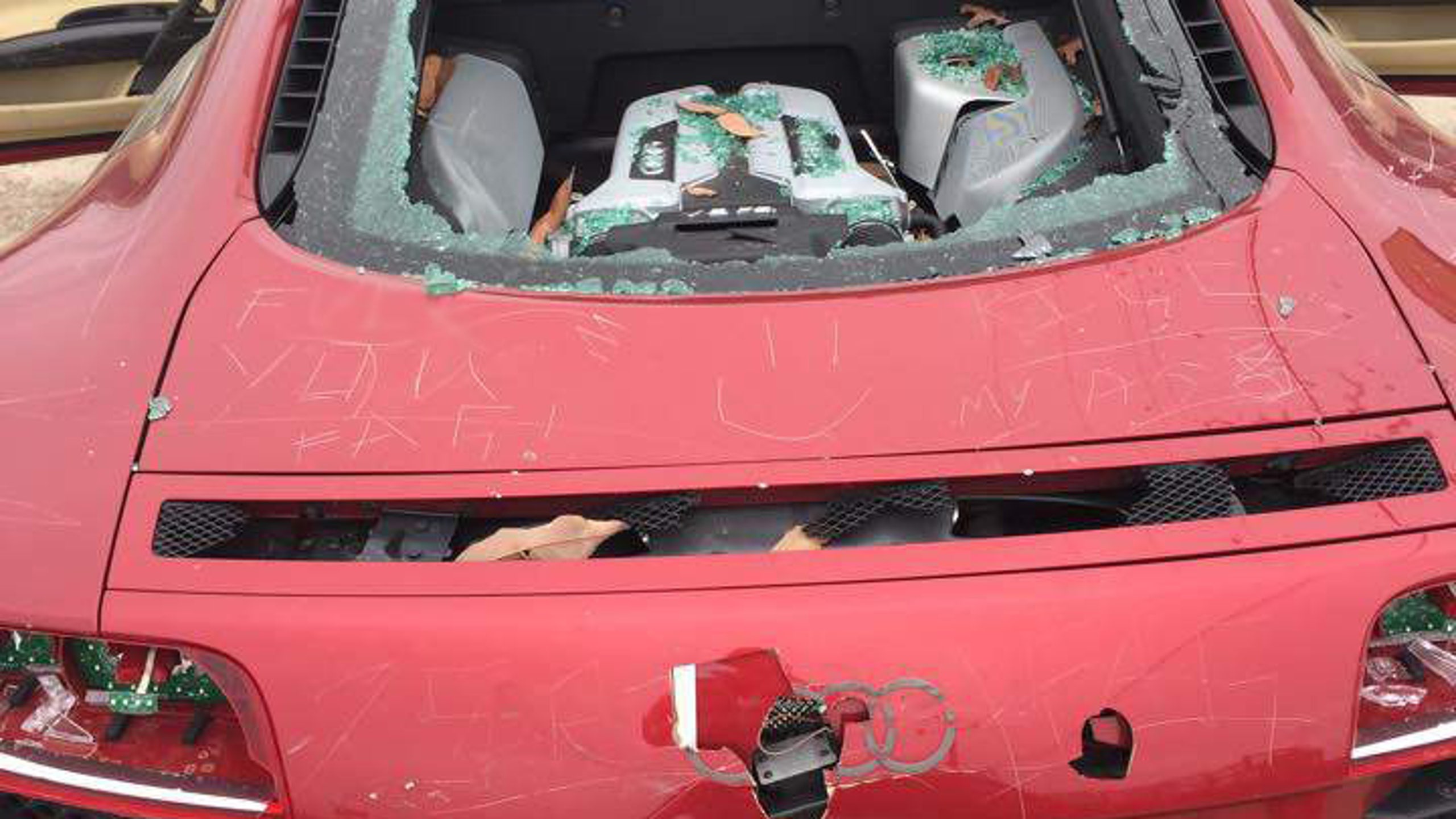 Uncool Car of the Day: Cheating husband's Audi R8 destroyed by wife?
BY Samuel Reiman • February 10, 2015
The Audi R8 is a relatively new supercar, with a $100K+ price tag and horsepower numbers ranging from 430 to 570, which makes it the perfect target for an angry woman who has just caught her husband cheating - or so the story goes.
Truth is, as reported by GTspirit.com, these photos have been circulating the web via social media channels over the past week and nobody's entirely sure where exactly these photos came from or when the incident happened.
What we are sure of though, is that this woman apparently wasn't too happy with her husband's actions, and she's pretty good at showing her displeasure.
Her message is pretty clear: Maybe next time he'll think before he cheats.
(WARNING: Photos contain explicit language)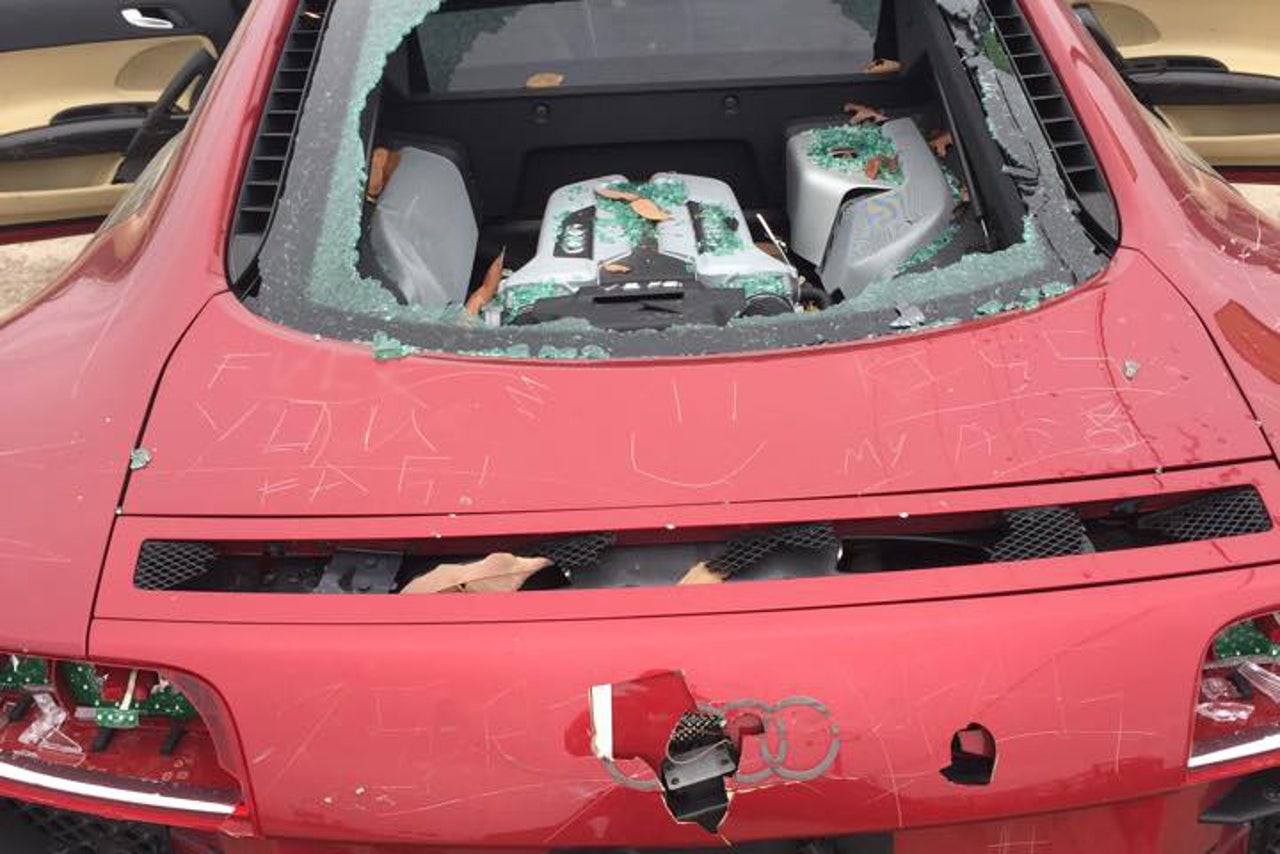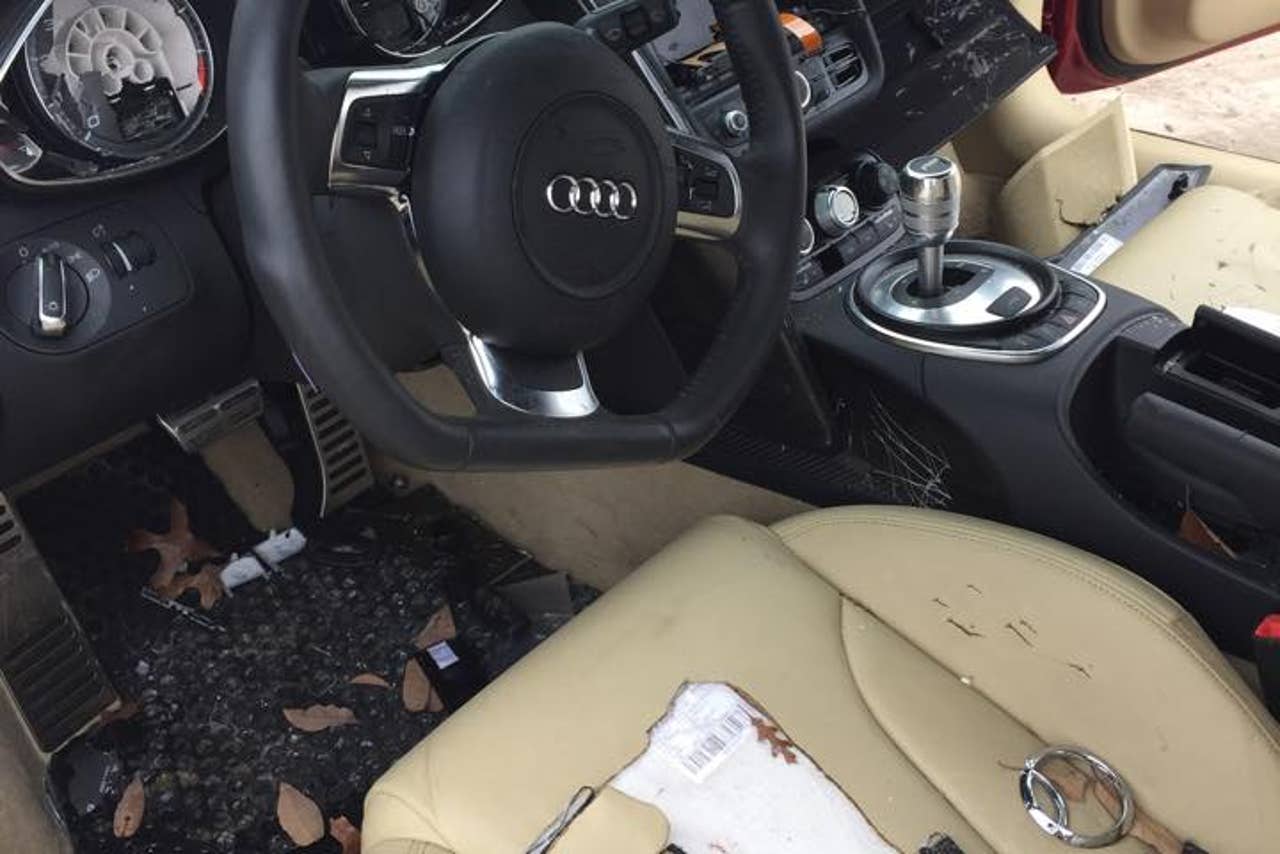 ---