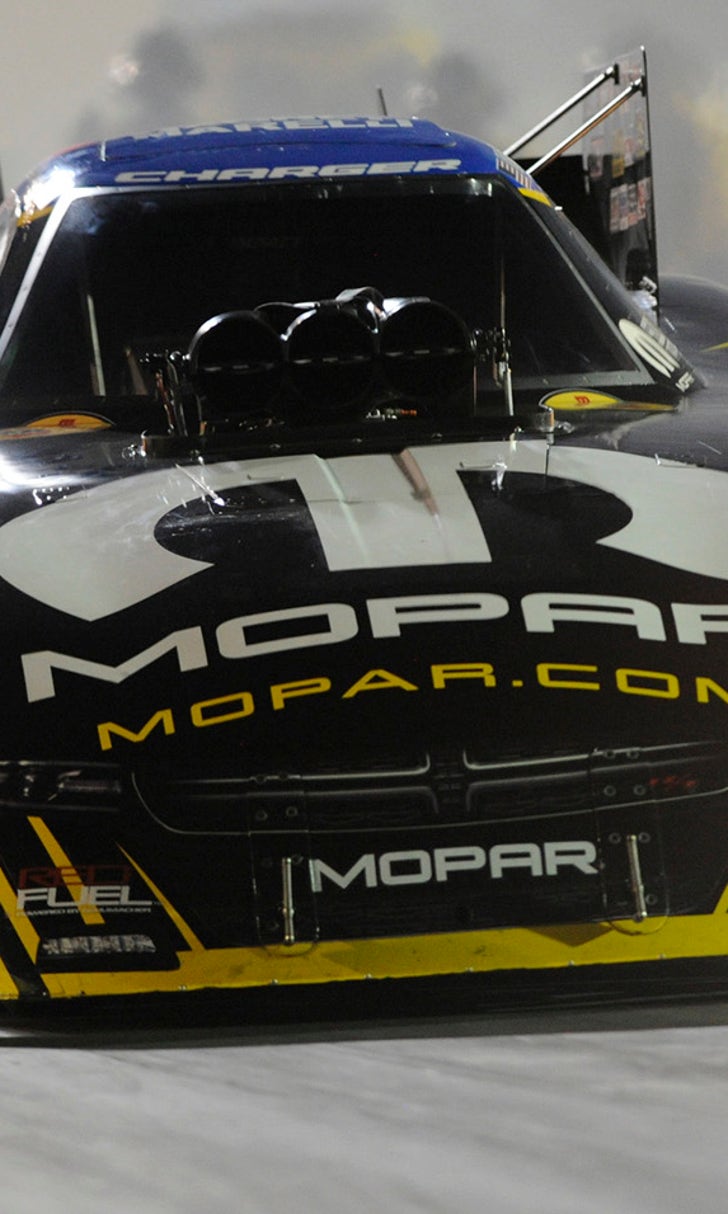 Track records fall in first day of qualifying for U.S. Nationals
BY foxsports • September 3, 2016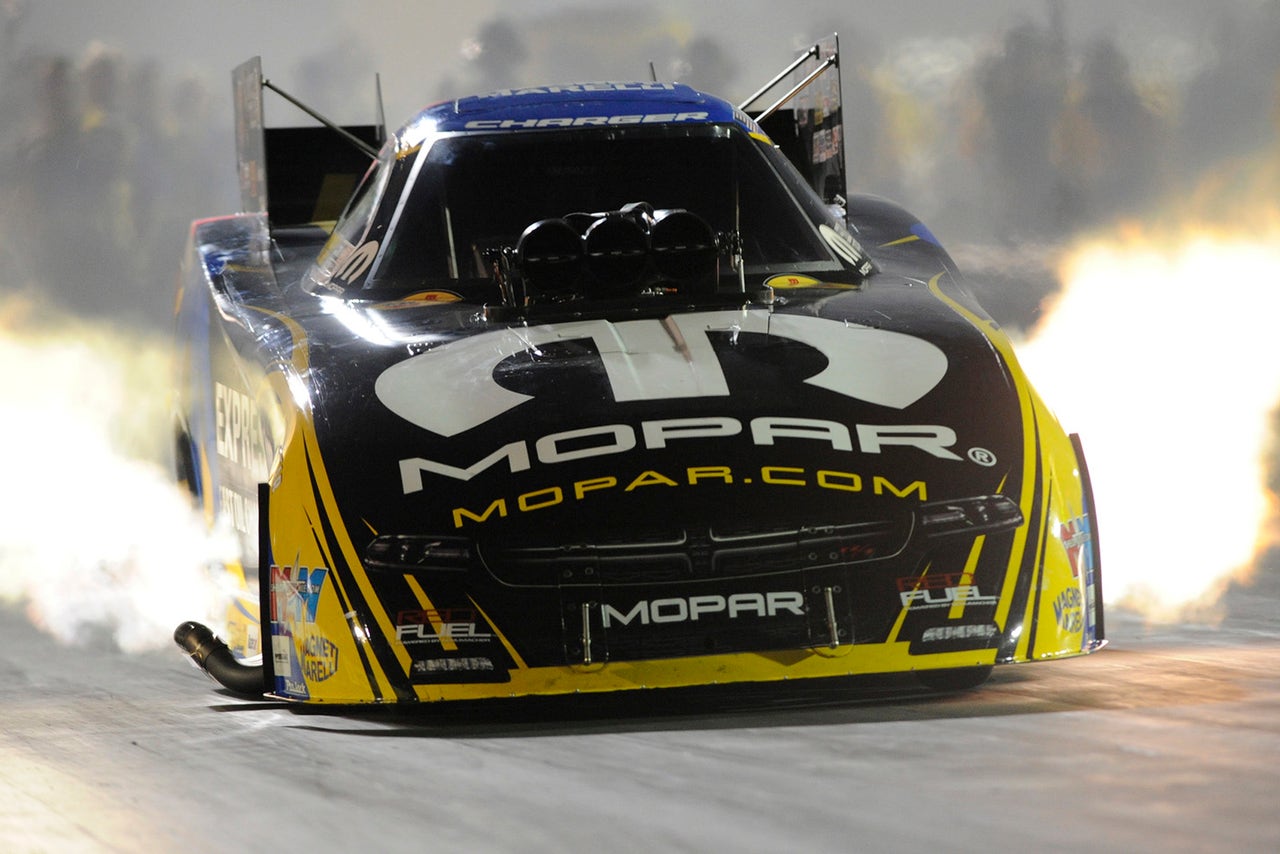 Matt Hagan (Funny Car) and Steve Torrence (Top Fuel) fired early warning shots during first-day qualifying at the Chevrolet Performance NHRA U.S. Nationals in Indianapolis.
Joining the nitro drivers atop their respective qualifying lists were Vincent Nobile (Pro Stock) and Jerry Savoie (Pro Stock Motorcycle).
Hagan established a new Lucas Oil Raceway track record with a 3.858-second pass at 330.80 mph. Eight other drivers bettered the previous track record of 3.936-seconds set by Jack Beckman a year ago.
"There are a lot of great cars out there, and any of them can run a great number," said Hagan, who has qualified in the No. 1 position three times in 2016. "These crew chiefs are really dialing these cars in. Dickie (Venables) went out there and called his run tonight. He said, 'I am going to run an .85, and we ran an 85. It was impressive."
Torrence skipped last week's test session in Indianapolis, and the move didn't hurt him one bit.
Torrence, like Hagan, qualified No. 1 provisionally with a track-record 3.702-second pass at a class-best speed of 328.06 mph. He was two-hundredths of a second quicker than closest rival Tony Schumacher.
Torrence's blast right out of the gate gave him what he called "a leg up" on his competition in the Traxxas Top Fuel Shootout, which starts with Saturday's second overall qualifying session. At stake is $100,000 for the winner. Torrence, the first to secure a berth in the bonus race, is seeded third and will face No. 6 Langdon in the opening round.
"It's always pretty crucial to come out and run well the first lap, to have good data to build on the rest of the runs," Torrence said. "This one is so late in the evening you afford yourself the ability to go out there and throw everything at it and see if you can knock it out of the park. And that's what we were able to do."
Nobile is on the cusp of a special weekend as he raced to the qualifying lead Friday with a 6.582 at 209.79 mph. The second-generation Pro Stock driver is also in the finals of the rain-delayed NHRA Northwest Nationals scheduled for completion where he will race Aaron Strong during Saturday's Q-3 session.
"I don't think there is much to complain about being nearly two-hundredths faster than the next guy," said Nobile. "I'm not going to be greedy, but honestly, inside the car wasn't a perfect run, but I'd be willing to say everybody else out there did not make a perfect run. Just so happened we made the best run that session. Hats off to the guys. They read the track real good. Obviously, we're making power with the top speed of the round. I couldn't be any happier."
Savoie was the pacesetter in Pro Stock Motorcycle as he rode his Suzuki to a 6.848 at 195.28 mph. The defending Chevrolet Performance U.S. Nationals runner-up has second place finishes here in 2014 and 2011.
"When you come out of the box swinging like we did it's a good thing because you're not struggling to find that power," Savoie said. "It really wasn't that great of a run. We figured it had an .82 or .83 out there. We bogged it off the line, but it gives you a good start to a good weekend. Tonight's nothing to smile about yet but we did good."
Qualifying for the Chevrolet Performance U.S. Nationals continues Saturday with sessions at 2:45 and 6:45 p.m.
***
Bobby Bennett is the Publisher/Editor of CompetitionPlus.com, a leading independent online drag racing magazine, since 1999. For the latest in dragster news worldwide, visit www.competitionplus.com or follow on Twitter @competitionplus
---