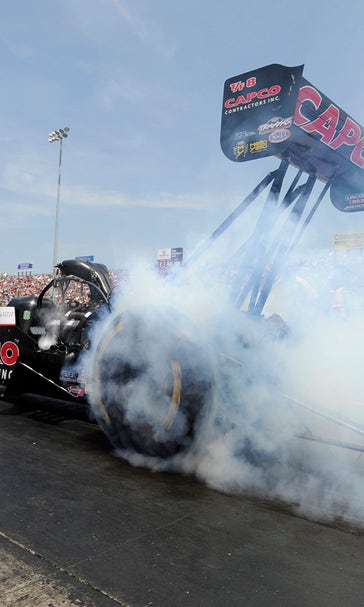 The thrill of big game hunting drives NHRA's Steve Torrence
May 14, 2016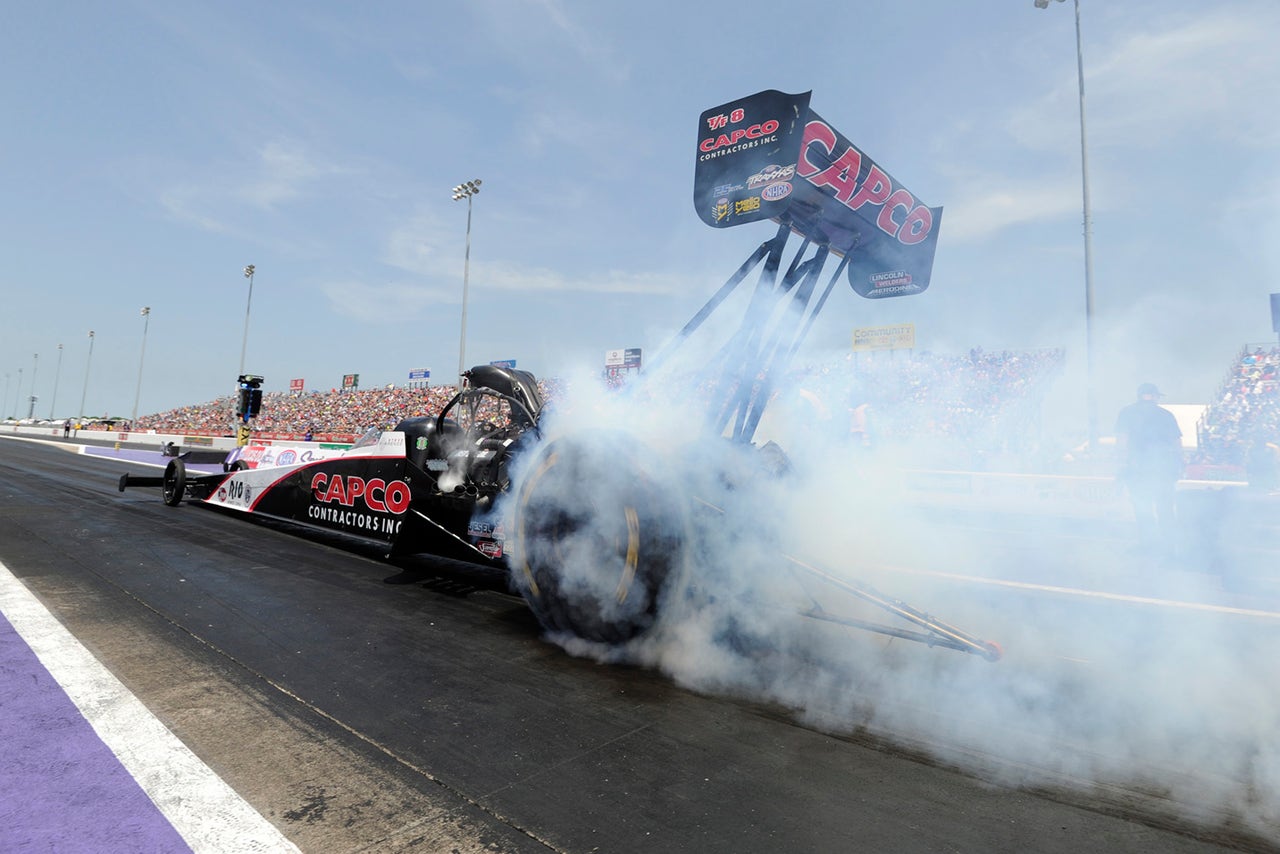 Steve Torrence hunts for 3.6-second elapsed times at 320 miles per hour regularly with his 10,000-horse dragster, but that's the tamest challenge he faces in his search for adrenaline.
Torrence, of Kilgore, Texas, is a big game hunter. While driving his fire-breathing dragster is an extreme rush, it's a totally different thrill than big game hunting.
Torrence hunts everything from grizzly bear to wolf to moose and usually travels afar in the days leading into the NHRA Southern Nationals. He skipped last weekend's trip to Kodiak, Alaska to concentrate on this weekend's event.
"We needed to take care of things at home and work; had to make sure everything was going well there," said Torrence. "Hunting season is getting in full swing and getting ready to kick off. There's always something to hunt year round, but the race car isn't doing too well to take too many distractions."
When Torrence does go, it's not just as easy as going off in the woods.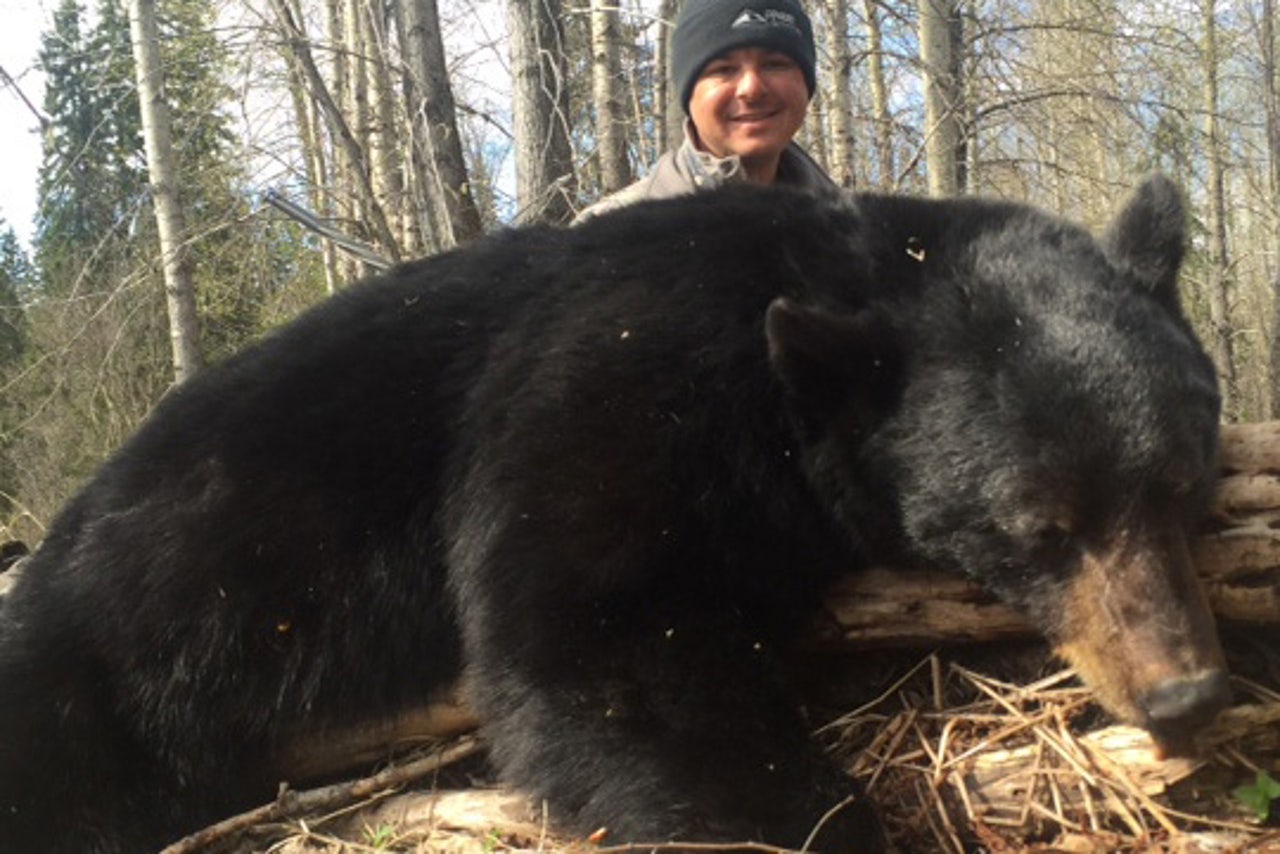 Last season's hunt took Torrence to Prince George, British Columbia, in search of bear and wolf. He is licensed to hunt for these animals by the various wildlife commissions.
"Fourteen days in the bush," Torrence recalled. "Doing some hunting and living in a tent, and feasting on freeze-dried meals."
Torrence was limited to only what he could fit in his two-man tent, his home throughout the experience.
"We were 30 miles inside the mountains," Torrence explained. "When you're there, there's no cell service, no electricity, no utilities. It's you in survivor mode. You're living in a tent filled with only the stuff you could bring in with you."
Torrence said his meals are prepared by drawing water from local streams, and boiling them. Some meals are better than others, but all meals are better than the alternative in an area where the hunter sometimes can be the prey.
There's no hot showers, only the stream where you must submerge your body to rinse off. Keep in mind these streams, at the time of the year Torrence visited, are barely above freezing.
In fact, Torrence said he experienced snow, sleet, rain and temperatures as low as 20-degrees during his adventure.
During this hunt, Torrence bagged only a black bear and a wolf. The bear was donated to a local food bank to feed those in need. Torrence either consumes the meat of his kills, with the exception of the wolf, or donates to a local food bank where he hunts.
Torrence is limited to one each of the bears and there are no limits on the wolves presently since the Canadian Wildlife Commission has declared them as an overpopulated major predator responsible for driving some other species dangerously close to extinction levels.
Torrence's hunts have been limited to North America but said he plans to travel to Africa in the future.
Both hunting large animals and driving a Top Fuel dragster have their inherent risks. Torrence tries to keep it all in perspective.
"In some kind of way, I try to feel like I am in control of the Top Fuel dragster," Torrence said. "The wolf or bear … don't know about that."
***
Bobby Bennett is the Publisher/Editor of CompetitionPlus.com, a leading independent online drag racing magazine, since 1999. For the latest in dragster news worldwide, visit www.competitionplus.com or follow on Twitter @competitionplus
---