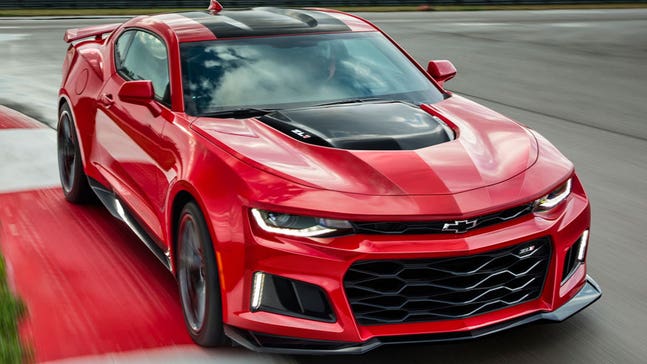 The 2017 Chevrolet Camaro ZL1 flexes a lot of muscle
Published
Mar. 16, 2016 1:49 p.m. ET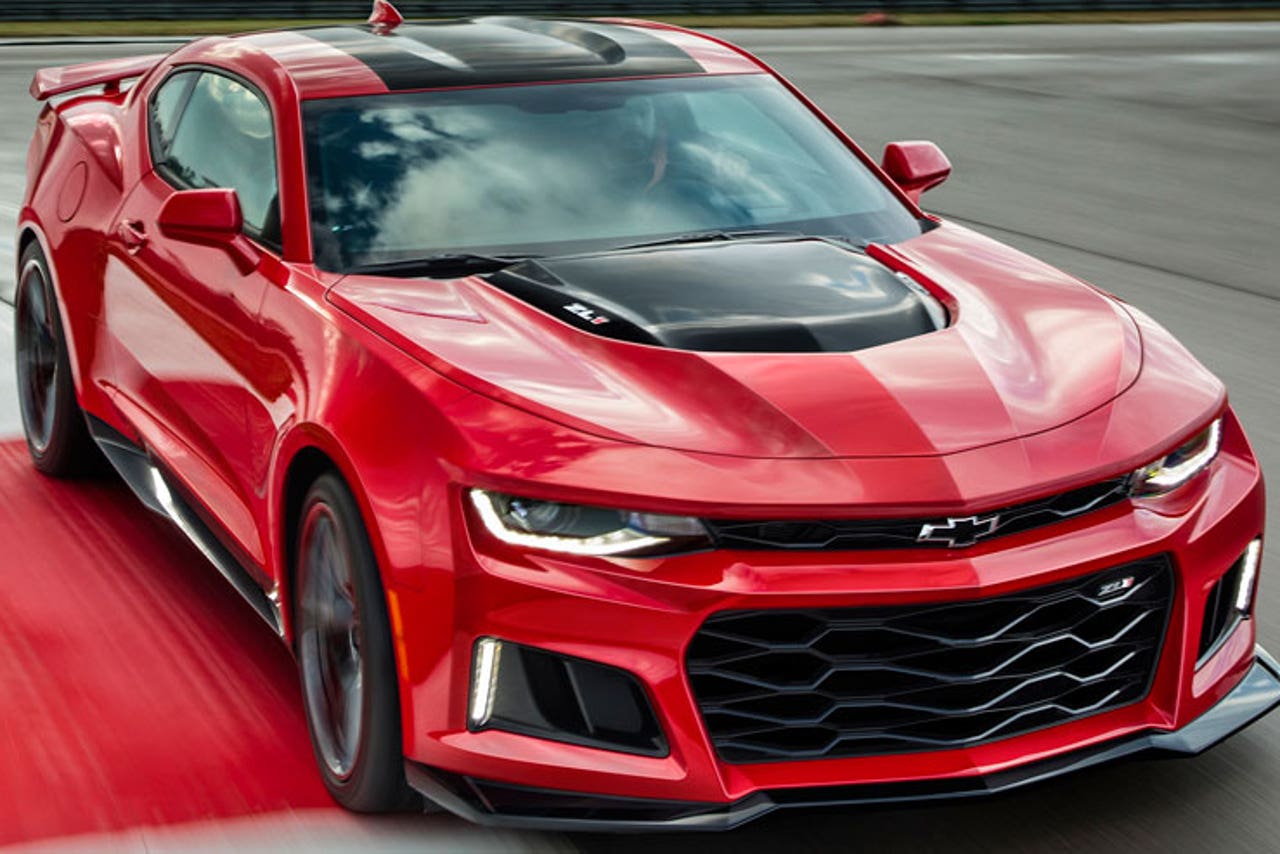 The all-new Chevrolet Camaro has been heralded for the way it's slimmed down to become more of a sports car than the model's ever been, but now it's time to bulk back up.
Chevy has unveiled the 2017 ZL1, and it's the most muscular Camaro in history.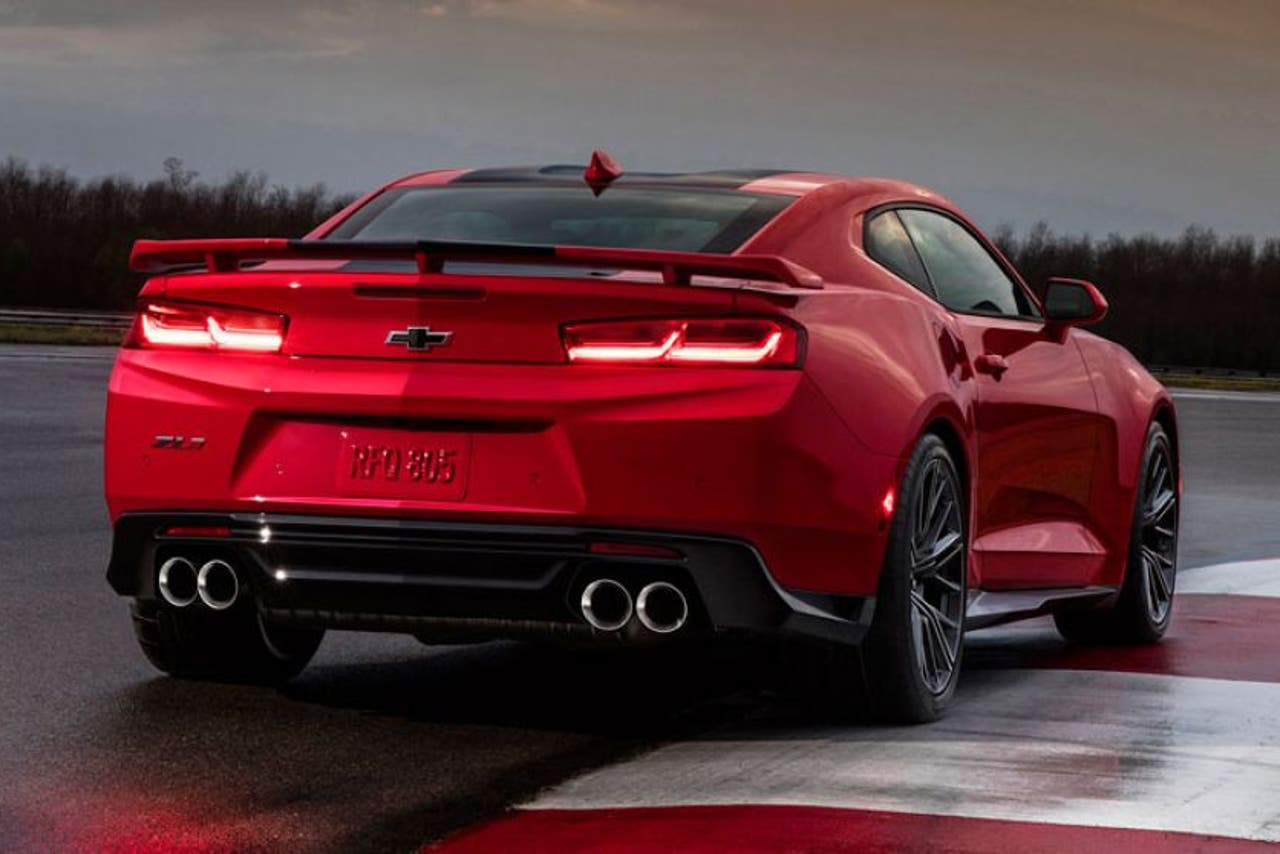 A rear view of the 2017 Chevrolet Camaro ZL1.
The ZL1 gets a version of the 6.2-liter supercharged V8 from the Corvette Z06, here with an estimated 640 hp. That's up from the last-generation ZL1's 580 hp. It'll be available with either a 6-speed manual transmission or the first application of GM's new paddle-shifted 10-speed automatic, which will also be featured in future Chevy trucks. It sends the power to the rear wheels via an electronic limited slip differential equipped with Chevy's adjustable Performance Traction Management system. An active suspension with Magnetic Ride shock absorbers is also standard.
The ZL1's body is as bold as everything underneath it, with an enormous wavy grille to cool and feed the engine, and a vented hood to help reduce lift as it exhales the onrush of air. The front splitter and side skirts jut out far enough to endanger ankles, while the rear spoiler provides downforce to help the foot-wide Goodyear Eagle F1 tires underneath it stick to the road.
Chevy calls the ZL1 the decathlete of the Camaro lineup, meaning that it does everything well. It's quick in a straight line, a good handler, and comes loaded with creature comforts, which run the gamut from deep leather and suede-upholstered Recaro seats to a heated steering wheel.
Pricing has not yet been announced, but the 2015 model started at $57,800, so the new one will likely be there or above when it goes on sale late this year.
Article originally on FoxNews.com
---