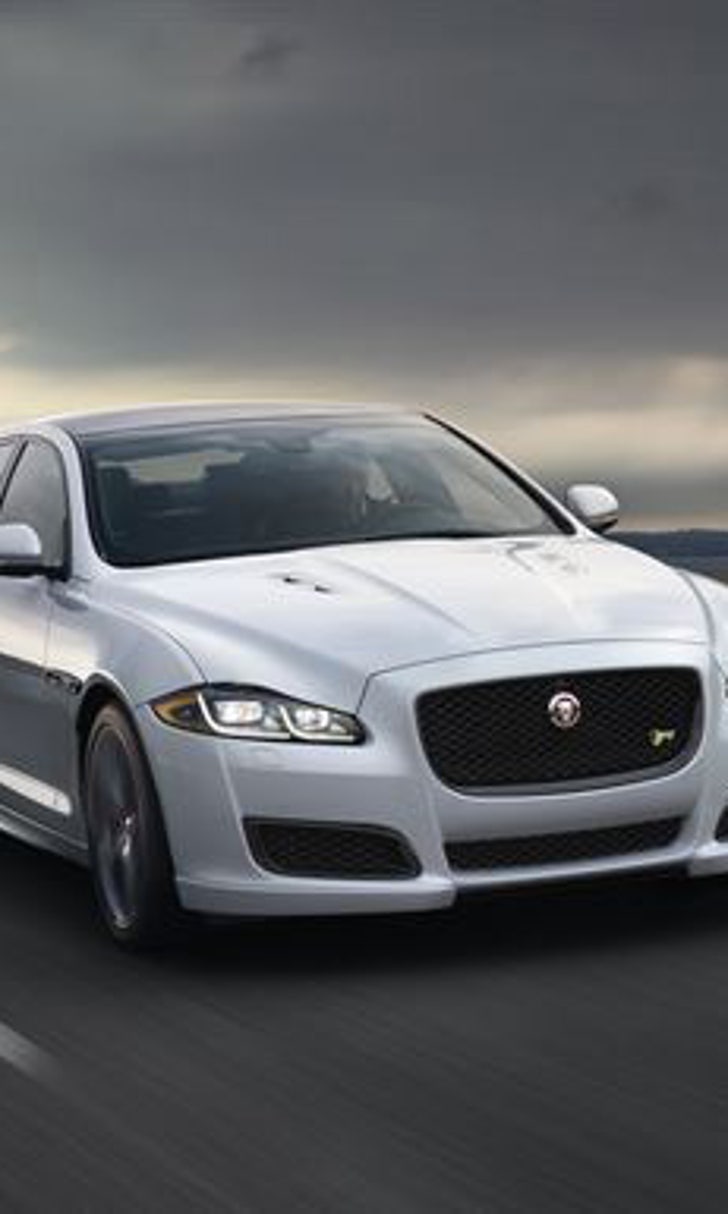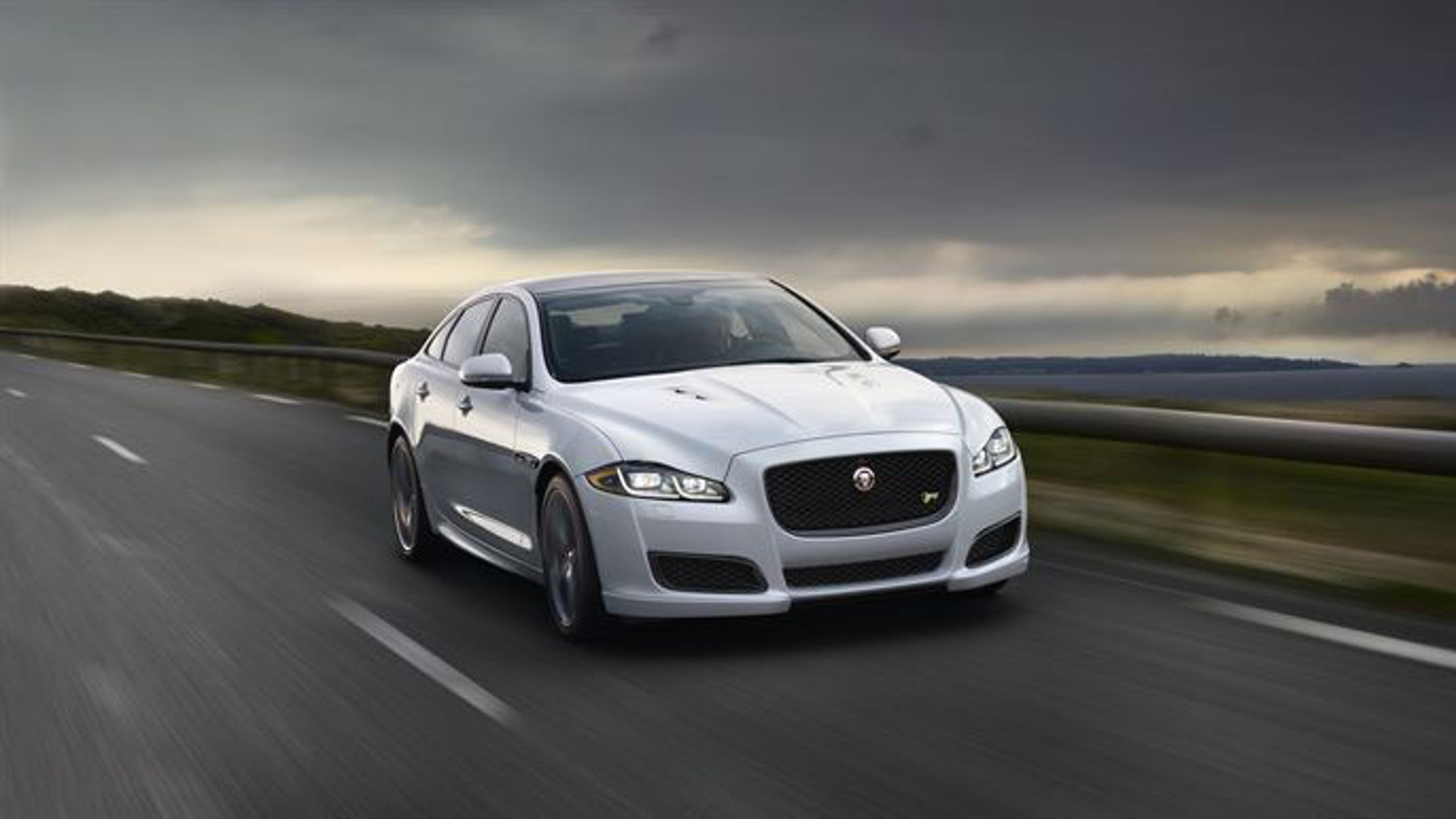 Test drive: Jaguar stays true to roots in fun-to-drive 2016 XJR
BY foxsports • June 13, 2016
Grace, space and pace have long been the hallmark of Jaguar automobiles and the 2016 Jaguar XJR is no exception.
As one would expect from Jaguar's top-of-the-line sedan, the XJR is an interesting mix of elegance, sophistication and brute strength.
But I'm getting ahead of myself here.
Substantially redesigned for the 2016 model year, the new XJR is available in no less than eight different models in either standard or long wheelbase.
The "base" model - and I put "base" in quotes because it's anything but - is the $74,400 XJ R-Sport, which is powered by a 3-liter, 340-horsepower supercharged V-6 engine. For another $3,500, you can order this model with all-wheel drive.
For the aggressive driver, there are two standard wheelbase variants powered by 5.0-liter supercharged V-8 engines. The 470-horsepower version carries an MSRP of $92,000, while the full 550-horse model goes for $118,000.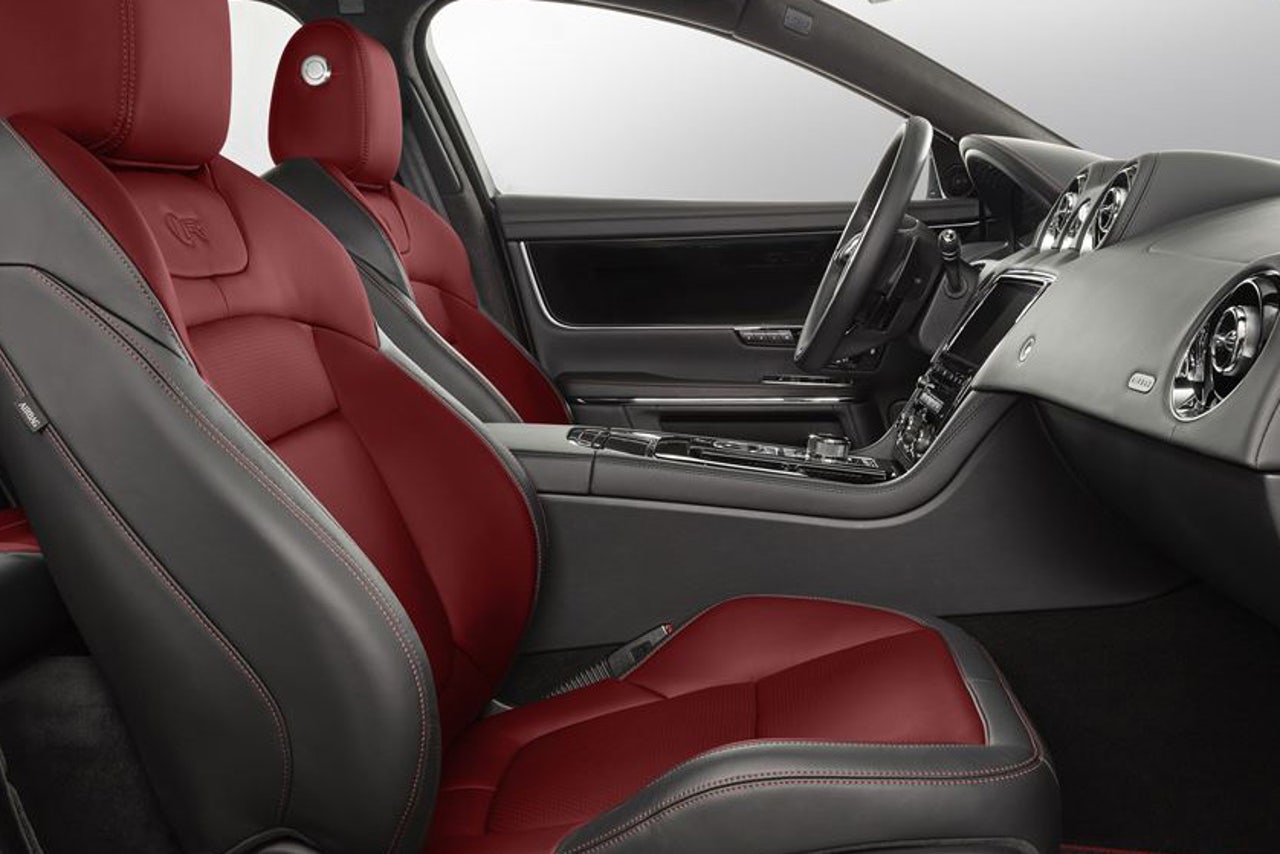 Our tester was the 550-horse version and it truly felt and drove like a four-door sports car. With a couple of options, it had a window sticker of $121,208. Big money, to be sure, but still an excellent value in this class.
The four long-wheelbase versions of the XJR range in price from $83,200 to $121,000.
In redesigning the XJR for 2016, Jaguar made a number of substantial upgrades.
The body is all aluminum now for lighter weight, which pays dividends in every facet of performance from acceleration to handling and braking.
Stylistically, the XJR received new front and rear fascia treatments, as well as what Jaguar calls "a more assertive and dynamic exterior treatment together with a new R-Sport designation, emphasizing the vehicle's sporting character and design."
Whatever the terminology one chooses, there is no question that the new XJR looks the part of a high-end luxury car, exuded plenty of style and panache, which carries over into the interior, where rich leather and fine carpeting abound to create a delightfully sybaritic cocoon for driver and passengers alike.
As you would expect in a car in this price range, technology plays a prominent role.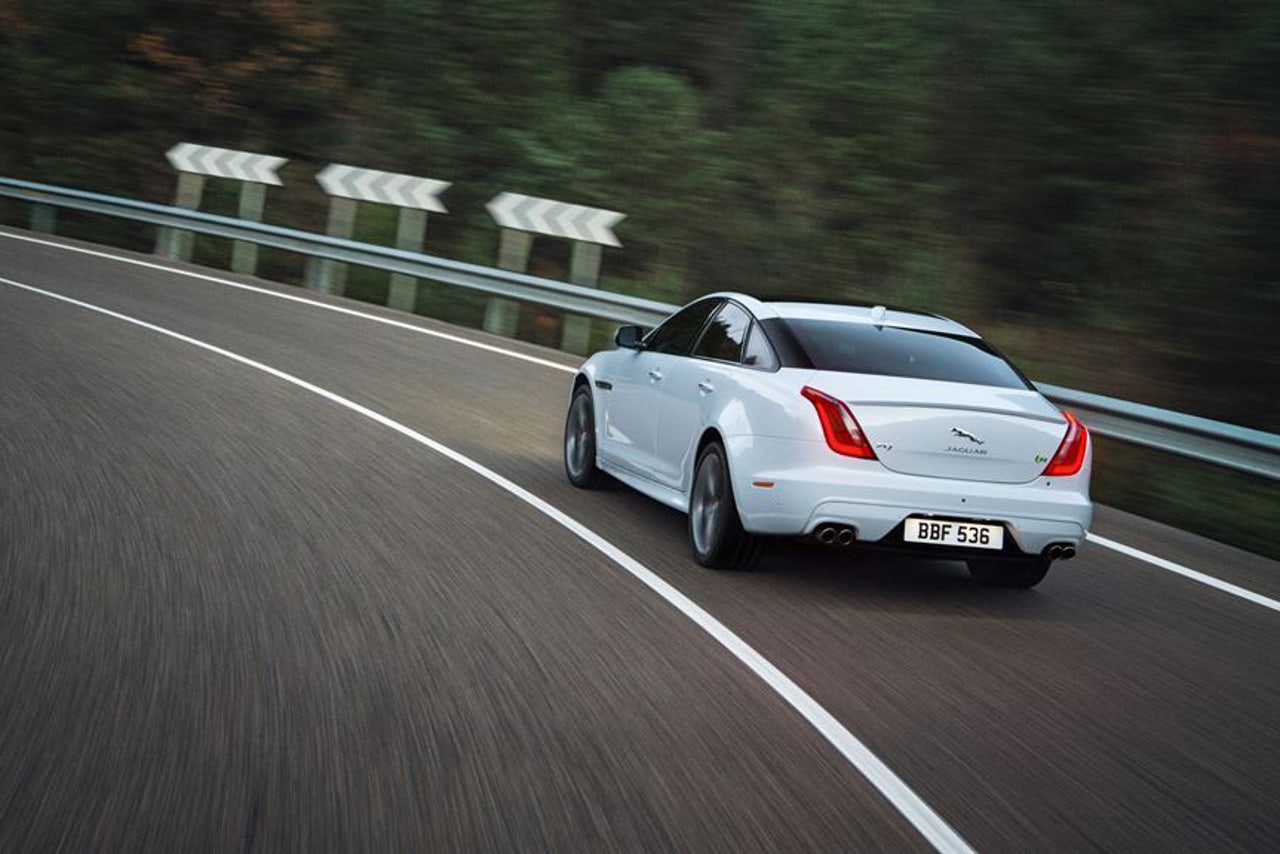 All XJR models come standard with the new Jaguar InControl Touch Pro Infotainment system, featuring an enhanced multi-touch user interface with a clean, contemporary design, as well as a standard Meridian 825-Watt 17-speaker surround audio system.
Included are a host of apps and a 3G hotspot able to support up to eight devices simultaneously with internet access.
All 2016 XJ models feature standard front and rear heated and ventilated seats, which is a nice touch.
And the amount of electronic driving aids is truly mind-boggling: There's "All Surface Progress Control (ASPC), which acts like low-speed cruise control operational between 2 and 19 mph, Closing Vehicle Sensing, Reverse Traffic Detection, Traffic Sign Recognition, Adaptive Cruise Control with Queue Assist, Surround Camera, 360 Park Distance Control and Park Assist (RWD models only)," say the folks at Jaguar.
But, really, when you get down to it, the reason you pay this much money for a car is for the quality of driving experience. With 550 eager horses under the hood, the big cat roars away from a standing start to 60 mph in just 4.4 seconds, with a top speed of 174 mph.
Those numbers don't really do the car justice. The supercharged V-8 has a ton of torque across the power band is delightfully responsive to throttle inputs from the driver. This is a first-rate powerplant.
And even with two tons to move around, the XJR is very light on its feet, with top-notch braking and cornering to go with a smooth ride befitting of a car with this name and pedigree.
This is a car you can push hard on the back roads and never break a sweat and it's one you can enjoy cruising to the club in as well. Grace, space and pace? Yes to all three in a big, big way.
JAGUAR XJR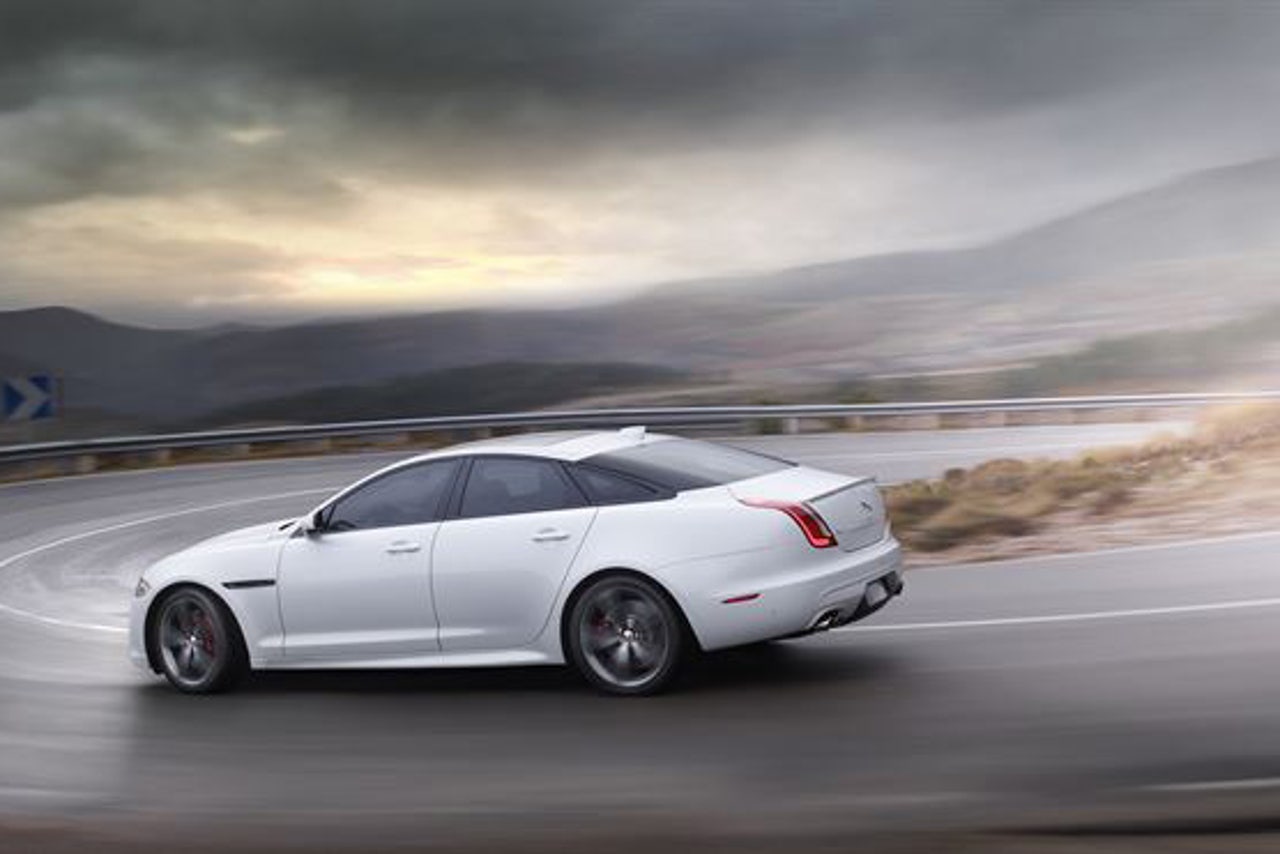 ---