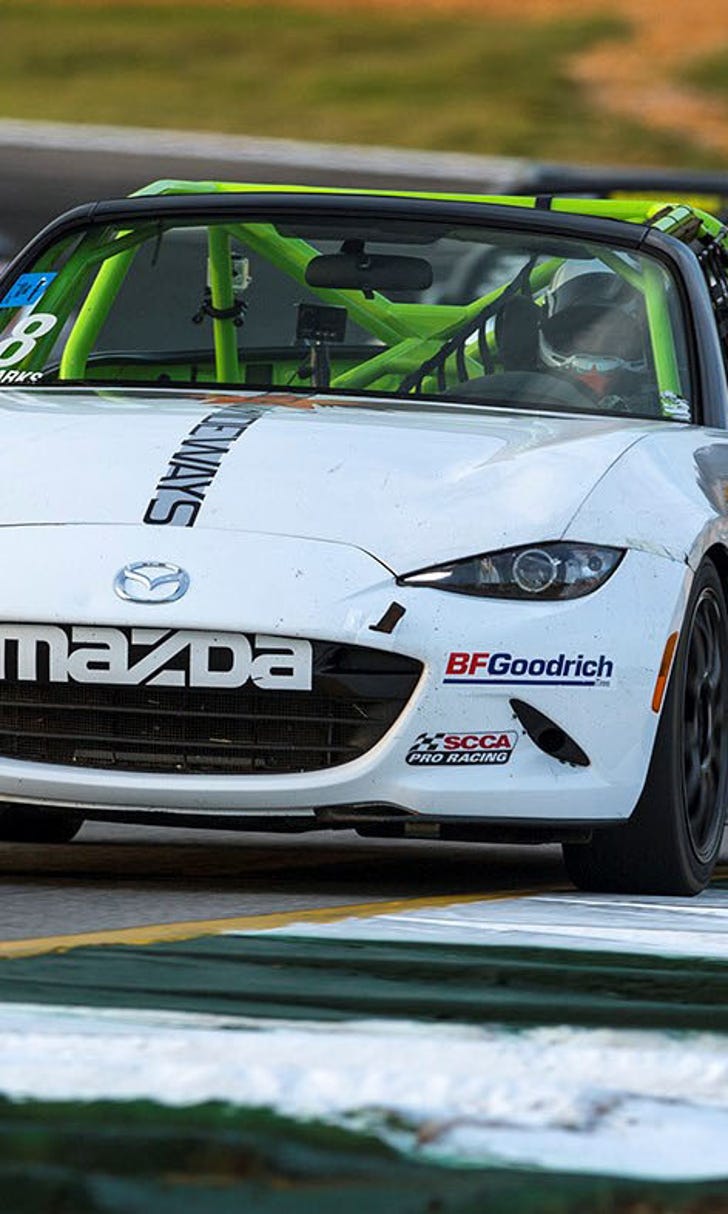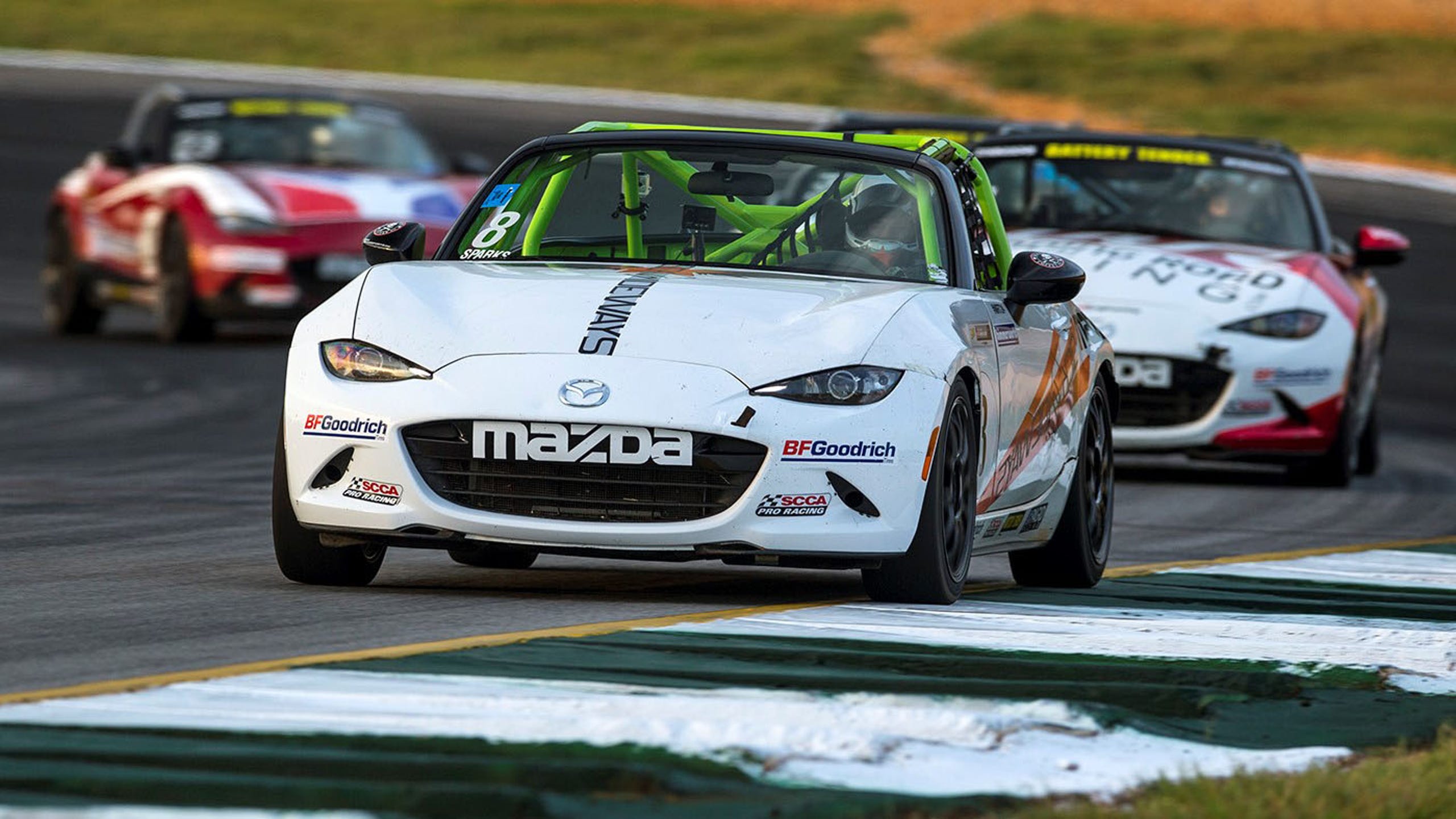 'Sparky' wins the 2016 Global MX-5 Cup championship
BY foxsports • October 3, 2016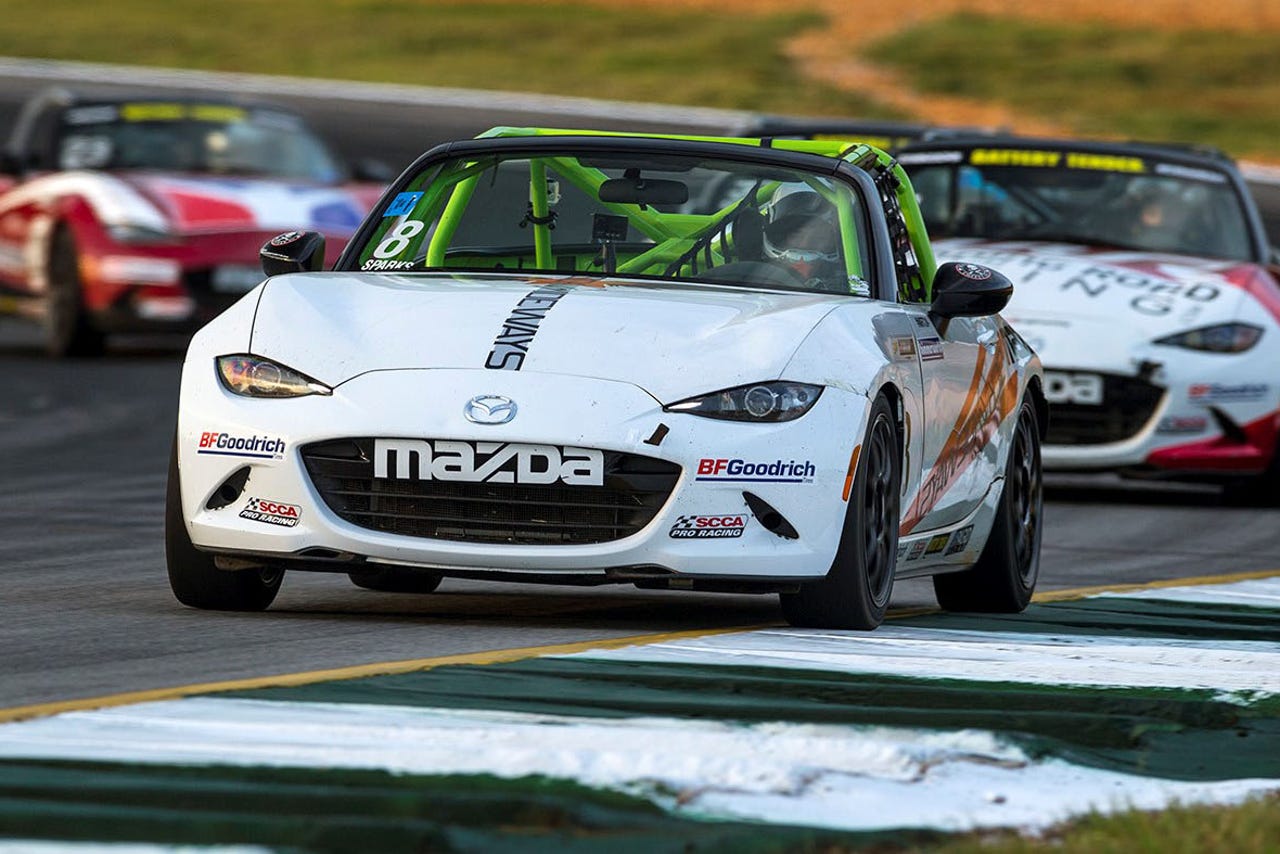 Nathaniel "Sparky" Sparks wrapped up the 12-race 2016 Battery Tender Global Mazda MX-5 Cup championship presented by BFGoodrich Tires last weekend at Road Atlanta in Braselton, Georgia, in the first full season for the new 2016 Mazda MX-5 race car.
In doing so, the Alabama-native has won the Mazda Road to 24 Scholarship, worth $200,000, which he can now use to move up Mazda's ladder; with the next step being the Mazda Prototype Lites.
Consistency was Sparks' strong point throughout the season, taking more top-five finishes than any other driver, even if he only had one win and five podiums.
While, with fields of up to 40 cars, the on-track competition has been fierce during 2016, Sparks' clean racing and calm attitude kept him out of incidents up until the final race of the season (the second race of the weekend) by which time he had already wrapped up the title.
There, Sparks missed a shift and caused an incident that took out Copeland Motorsports driver Nikko Reger. Sparks owned up to the collision and checked Reger was OK, but was still all-smiles when he made it onto the podium to celebrate his championship.
"I love racing and my racing family," said Sparks, driver of the No. 8 Sick Sideways machine. "Look, I even smashed my car, but I'm still smiling because I love what I do.
"We started off at the bottom and learned and learned and learned and grew to where I am now. I couldn't have ever done it without the vision that my mom and dad had. I was in high school, playing baseball, and my dad asked if I would be interested in going racing, and I just caught the bug. After securing the championship now, I'll look back in 30 years and I can say this was all worth it. Being able to have a smile on my face and show my mom, dad and fiancé that their efforts weren't in vain is special. This is all so special."
The final two races of the season at Road Atlanta were won by John Dean II and Ara Malkhassian respectively. Meanwhile, Mark Drennan edged out Chris Stone and Glen McGee to pick up Rookie-Of-The-Year honors.
---