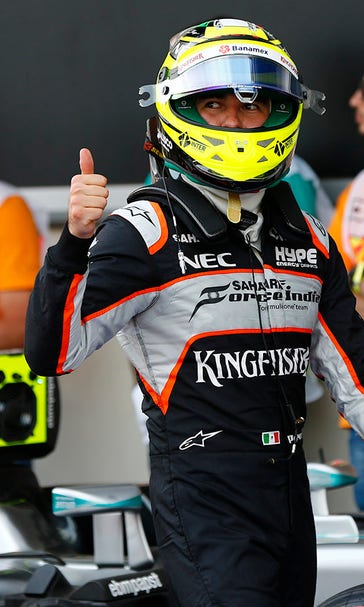 Sergio Perez qualified second for F1 race, but will start seventh
BY foxsports • June 18, 2016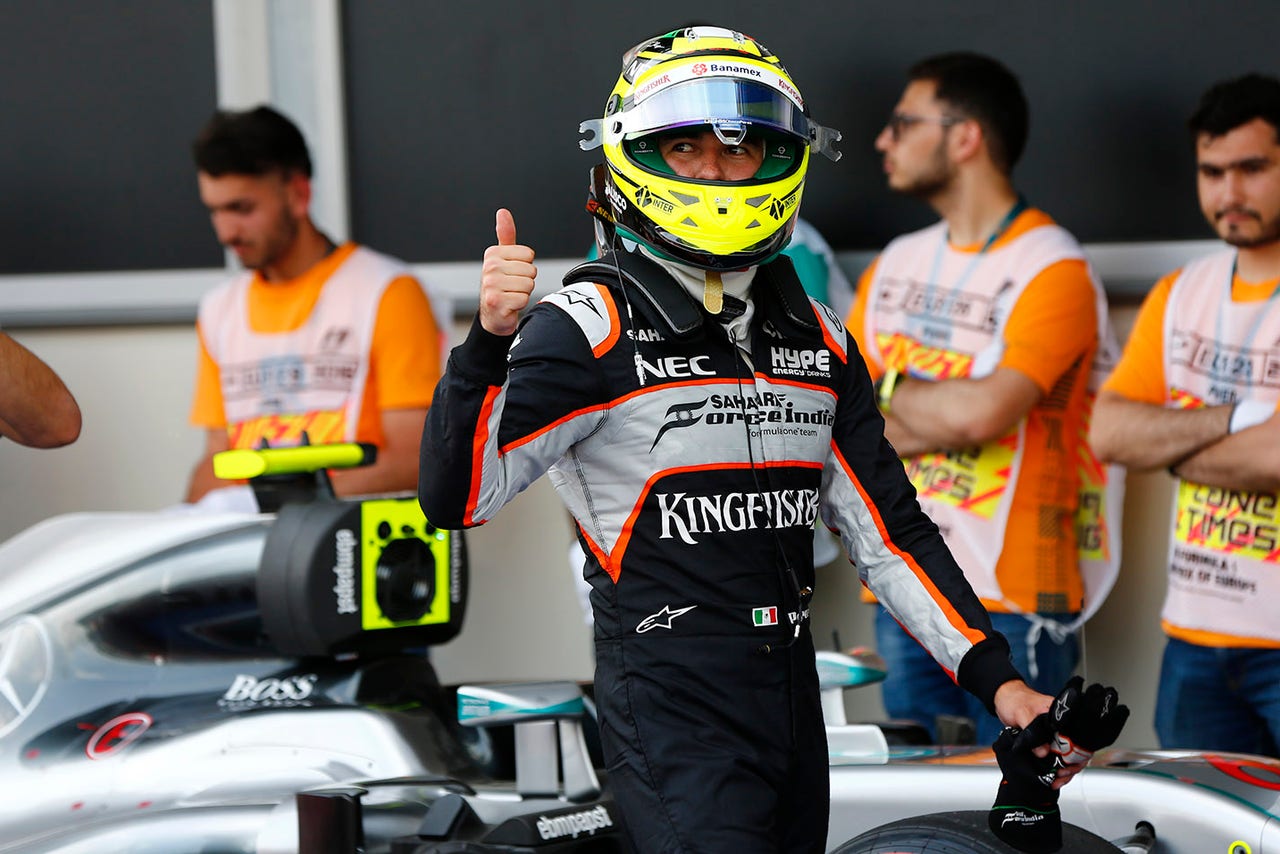 Sergio Perez qualified a superb second in Baku on Saturday, but the Mexican faces the frustration of dropping down to seventh thanks to a gearbox change penalty.
The Force India driver crashed right at the end of FP3, and damage meant that the team had no choice but to change it for qualifying.
Perez admitted that earning second behind a Mercedes felt like a pole position.
"To be honest it does," he said. "The effort the whole team has done, especially all my boys today, to put my car together, first of all to make the qualifying. Obviously I'm a still a bit angry from the mistake of this morning. But very happy, I think it's a mix of feelings today. I think the lap that we put together in Q3 was very, very strong. It was a very difficult session for me, because obviously there is not a lot of time.
"After a crash you obviously lose some confidence. To get it back, to get in the rhythm again was great. Very pleased with that and hopefully tomorrow we can do a lot of progress and aim for a very strong position. I think definitely the team deserved. Obviously, with the penalty I'm starting seventh. I think the team deserves more than and hopefully tomorrow we can put together a strong race."
Perez admitted that the car was faster than expected: "Yes, definitely. I think we were expecting ourselves to be strong around here but not that good. To come away with P2 in this track… it's so easy to mistake, so easy to clip the wall and just damage your car. Unfortunately, it happened to me in the worst possible time in P3 and yeah, so I think we have to look forward to tomorrow and do a strong race."
---