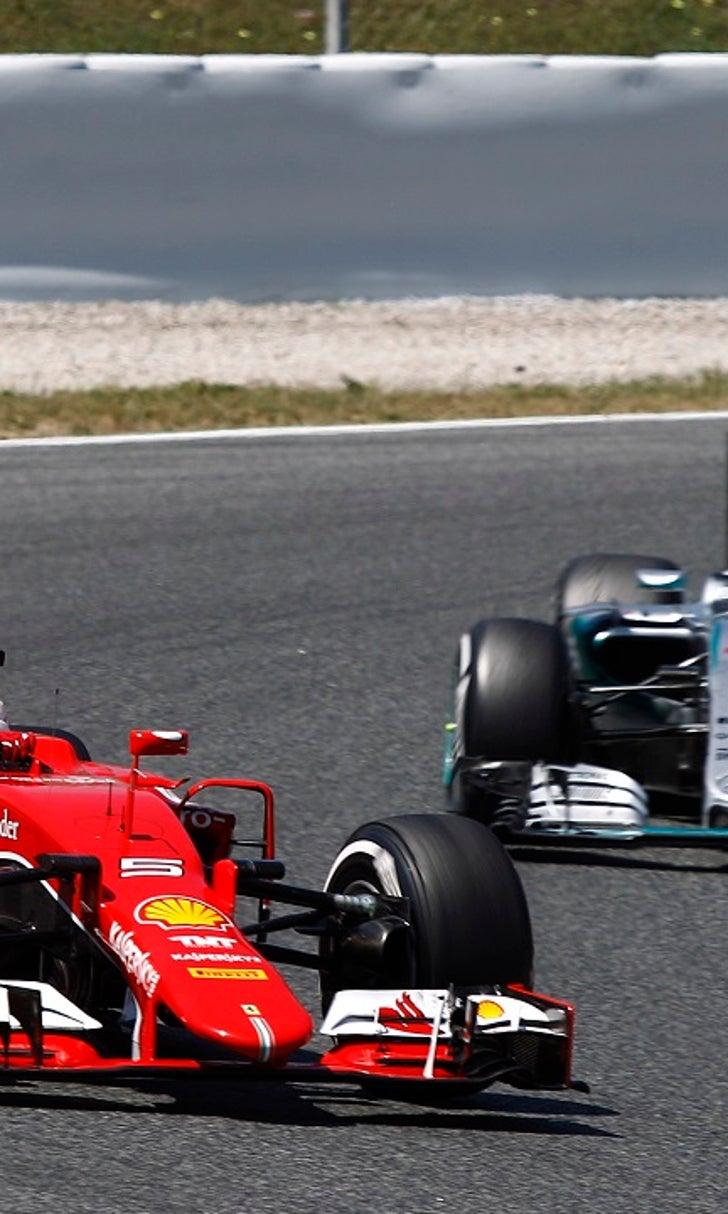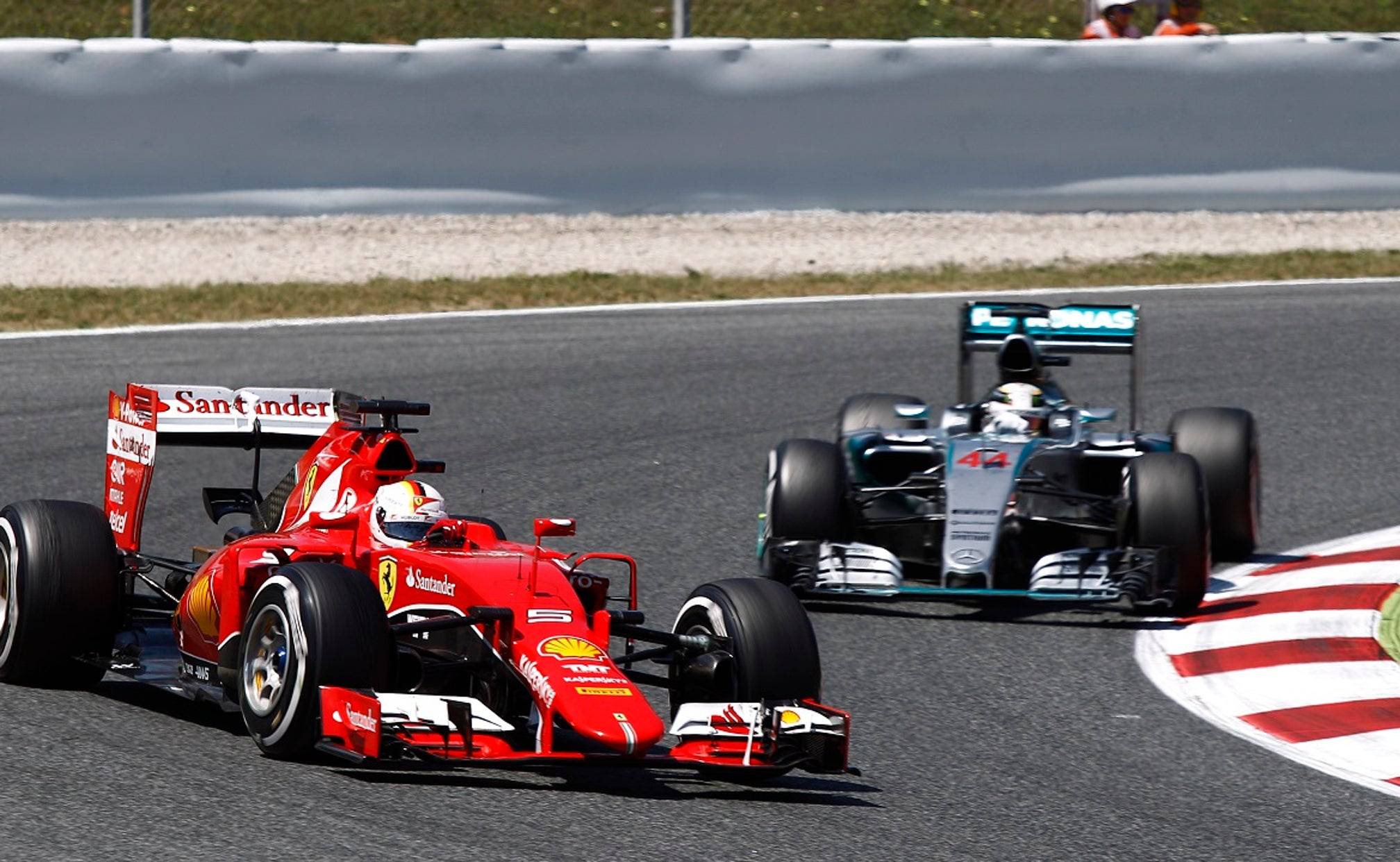 Second in Barcelona was 'damage limitation,' says Hamilton
BY Adam Cooper • May 10, 2015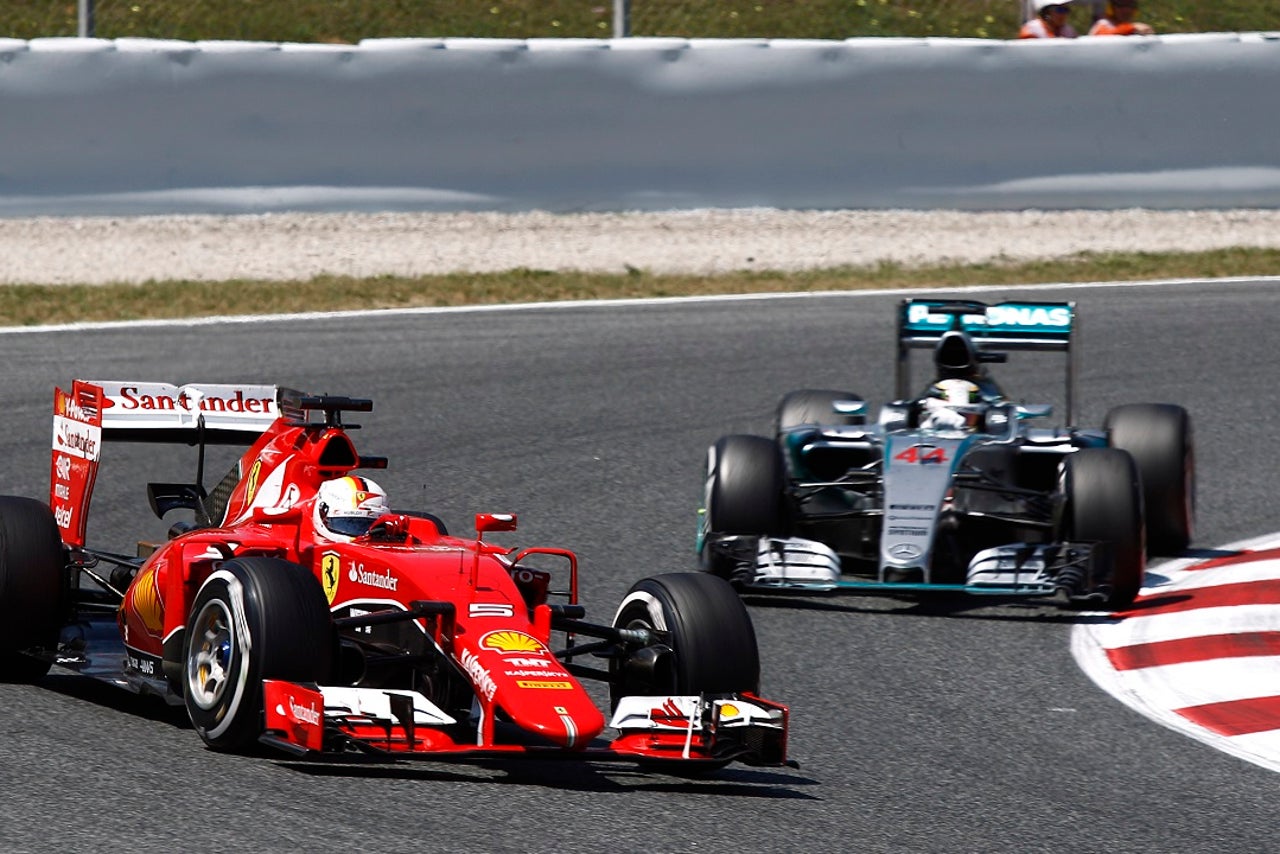 Lewis Hamilton says second place in Spain was "damage limitation" after a bad start and a bad first pit stop combined to make his afternoon a difficult one.
From second on the grid, Hamilton slipped behind Sebastian Vettel at the start, and then his chance of getting past the Ferrari during the first pit stop was ruined when a delay with the left rear wheel cost him three seconds. He eventually had to use a three-stop strategy to find a way past, although it was too late to challenge leader Nico Rosberg.
"Obviously I had quite a poor start," he said. "It's been a long time since I've had such a poor start. I tried my best to recover - I nearly dropped back to fourth at the start so I was very fortunate to keep third and then it was just trying to fight. Unfortunately, this track isn't very good for overtaking.
"Actually it's the worst for overtaking. It's impossible to follow here, which is a shame. It doesn't matter what you do, you cannot get close enough even with the DRS, which is a shame.
"Nonetheless, I did everything I could behind Sebastian and did enough, I think, in the first stint but then I had a very long pit stop and then had to kind of do it all again. But fortunately towards the end it was enough to get it done on a three-stopper, I was able to get by. If I was behind him in traffic I wouldn't have got past. I'm grateful I could gain those points for the team and it's kind of damage limitation for me, so it's not bad."
Hamilton admitted it hadn't been easy to get the car right this weekend.
"You can't change the car in qualifying but throughout practice I was tinkering, trying to get it ready for qualifying and ultimately it wasn't ideal. It wasn't bad in the race but yeah, today was a very, very tough day, obviously because I had to make up from the bad start and perhaps my true pace; I wasn't really able to show it compared to Nico, as I was further behind."
---