Formula 1
Formula 1
Sebastian Vettel comes to terms with Montreal F1 finish
Published
Jun. 12, 2017 1:48 p.m. ET

Sebastian Vettel's hopes of challenging Lewis Hamilton in the Formula One Canadian Grand Prix on Sunday were thwarted by a first-turn clash with Max Verstappen, which left Vettel with a broken front wing.

Unfortunately for Ferrari the extent of the damage became apparent too late to take advantage of what would have been a free pit stop under the safety car, leaving the German to fight his way through from the back of the field. He eventually finished fourth.

"I didn't really have anywhere to go because Lewis was in front, so if I brake later, then I run into Lewis," Vettel said. "And then Max I think took his chance on the outside, and ran over our front wing.

"I don't think he did it on purpose, because normally you get a puncture, so in that regard he was lucky that he didn't get one. But we had damage on the front wing, which we didn't notice initially. That's why we missed the slot to come in during the safety car and have a free pit stop."

The team initially thought he escaped the incident unscathed, as the damage to the car was not at first apparent to the driver or on the telemetry. Plus he spent part of the rest of the first lap running slowly under caution behind he safety car.

"The first lap of the race usually is quite messy because the tires are cold, especially (when Sunday it) was windy and so on," said Vettel. "I felt something out of Turn 6, 7, and then there was a safety car. I asked to check and then running behind the safety car with the damage, it was so slow that you couldn't really feel it."

That changed when he began running laps at full speed.

Pitting under green two laps after the race start put Vettel into 18th and last place, and he had to fight back from there.

"We came out last, and I knew we could recover because the car is quick, so we were much quicker than the cars ahead, but you have to fight your way through the field, which is a lot of work, not easy, the tires are also suffering at that point," Vettel said.

Vettel's climb back culminated in him passing the Force Indias, including a daring move on Esteban Ocon.

"I wanted to get past, full stop," Vettel said. "I was surprised because I was so much faster and I thought it should be straightforward to pass them but also is not just that the tow effect with two cars in front of you, it's also that the loss of downforce is quite big, so I was sliding quite a lot, more than I thought.

"So then they had a run at each other into Turn 13-14 and I focused on the exit, which was good - and I just, yeah, I committed halfway down the straight and I said I (would) go down the inside no matter what. And Esteban had a bit of a wobble and I reacted to that and it was really slippery on the inside, so it was quite tricky. I just made Turn 1, but that was fine, was enough, so I was happy with that."

Vettel felt that he should have got Daniel Ricciardo for third, but couldn't quite pull that off.

"I think we had pace to do more than P4," he said. "A lap longer we could've been third, but would, could, should. Difficult to say. I think Mercedes was very strong in the race by the looks of it, but then they had a completely different race, they were untouched and could control the race, then it's a different story with tires as well."

All in all, after the frustrating start to the race, Vettel said he could not be totally displeased with the ultimate outcome for him.

"I mean, the target going into the race, or the imagination I guess, was a different one," he said. "But when you have damage, you focus on what's going on. I was fairly busy the whole race, had a lot of things to do, from a racing point of view was great, I really enjoyed it, it wasn't boring at all, but yeah I think as I said, the pace was there, the car deserved to finish higher up."

Although the results allowed Hamilton to cut into Vettel's lead in the points standings, Vettel still holds a 12-point advantage over Hamilton and the rest of the F1 field. He has amassed 141 points to Hamilton's 129 thus far this season.
---
---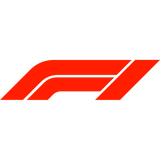 Get more from Formula 1
Follow your favorites to get information about games, news and more
---