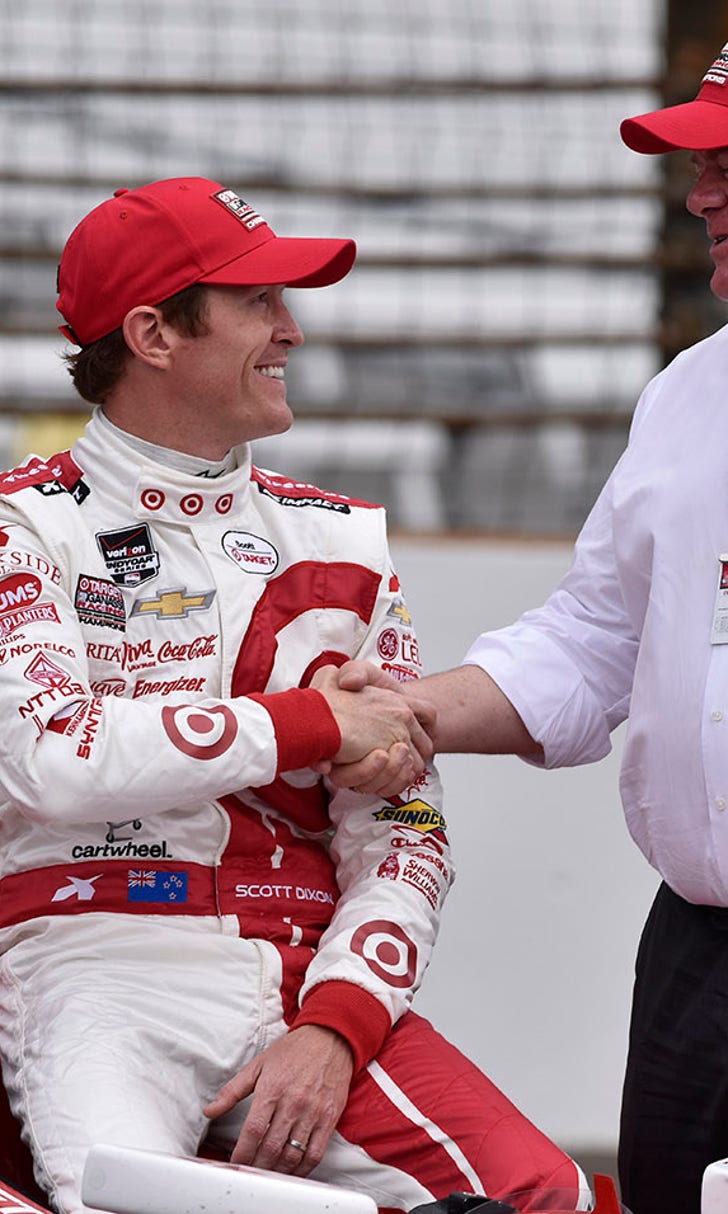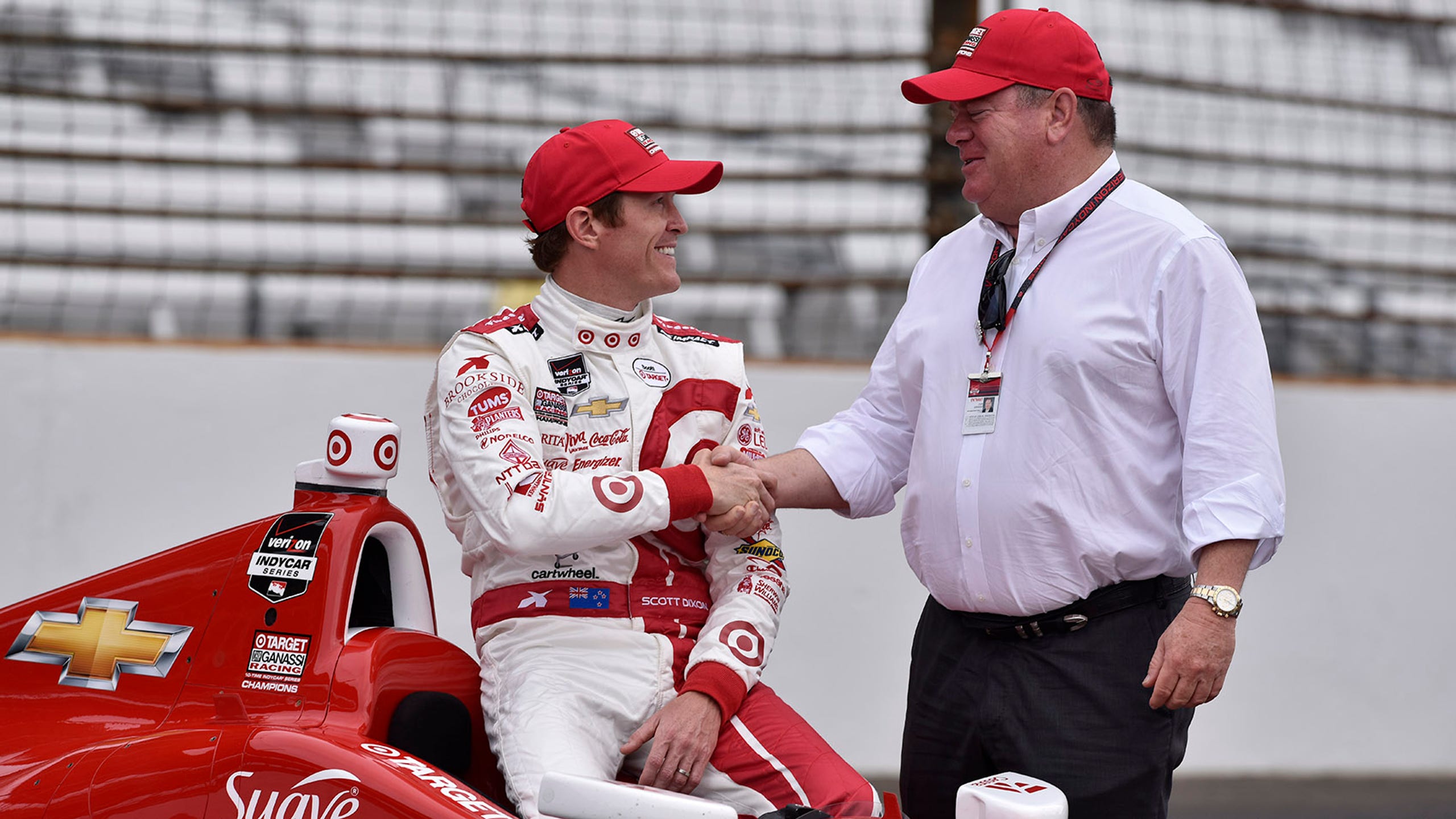 Scott Dixon interested in driving Ford GT Le Mans car
BY foxsports • June 14, 2015
TORONTO – Three-time Verizon IndyCar Series champion and 2008 Indianapolis 500 winner Scott Dixon told FOXSports.com he is interested in driving team owner Chip Ganassi's Ford Le Mans Sports Car when it debuts next season but that does not mean he is leaving the IndyCar Series.
Dixon led the winning Ford EcoBoost effort in this past January's Rolex 24 at Daytona and would like to be part of the new Ford effort in the 2016 24 Hours of Le Mans but not at the expense of any of his Verizon IndyCar Series events.
PHOTOS: Ford unveils all-new Le Mans race car
The 34-year-old driver from Auckland, New Zealand is one of the all-time greats in IndyCar with 37 victories – fifth on the career victory list. He is just two behind the legendary four-time Indianapolis 500 winner Al Unser's mark of 39 wins for fourth on the list.
"I think it's a really cool program," Dixon told FOXSports.com Saturday after qualifications for Sunday's Honda Indy Toronto. "Any time it's an in-house project for me in my situation it would be easy as far as my transition and spending time in the car with people I've known for many years but ultimately that call is up to Chip Ganassi. He runs the team. If it was for Le Mans it would be hard because you want to take a new car but people that have raced there before and I have never run a done a lap on the course.
"We'll have to see. I'm open to anything. If Chip wants me to do it I'll always do what he wants me to do."
Dixon said he has many more years behind the wheel of Ganassi's IndyCar.
"Right now, my priority is IndyCar racing; not GT," Dixon said. "And that is for several more seasons."
**
Be sure to catch Bruce Martin's Honda IndyCar Report on RACEDAY on FOX Sports Radio every Sunday from 6-8 a.m. ET.
---