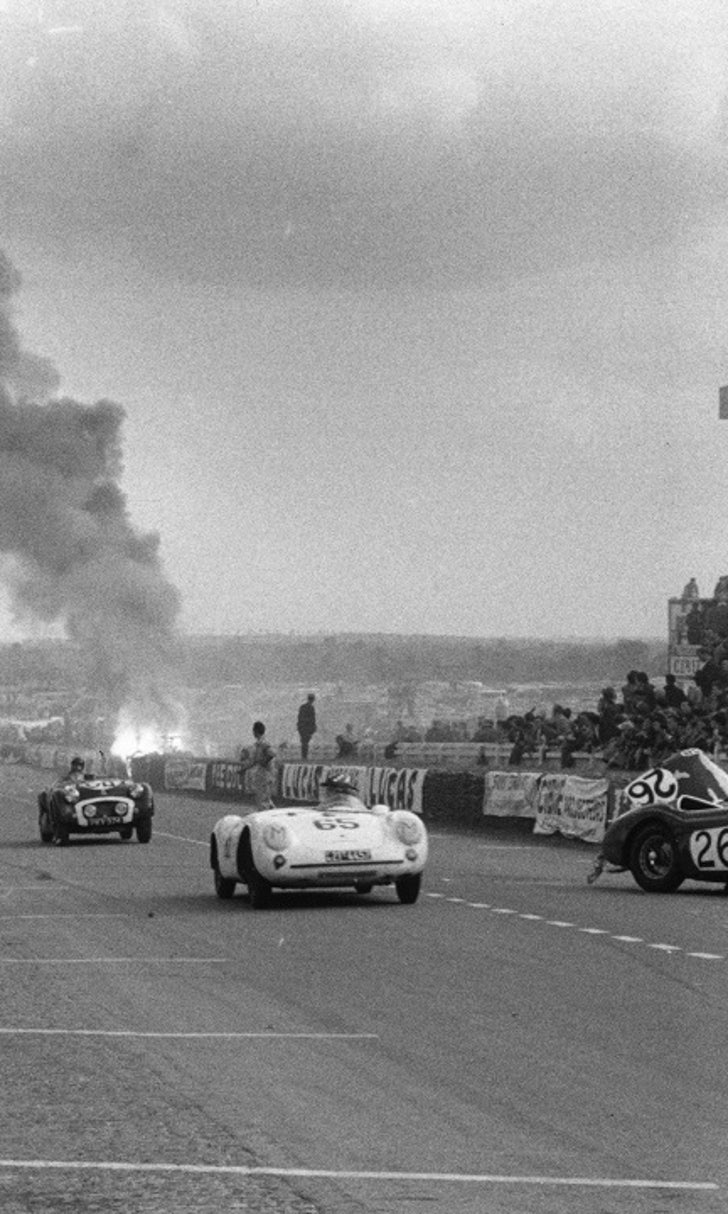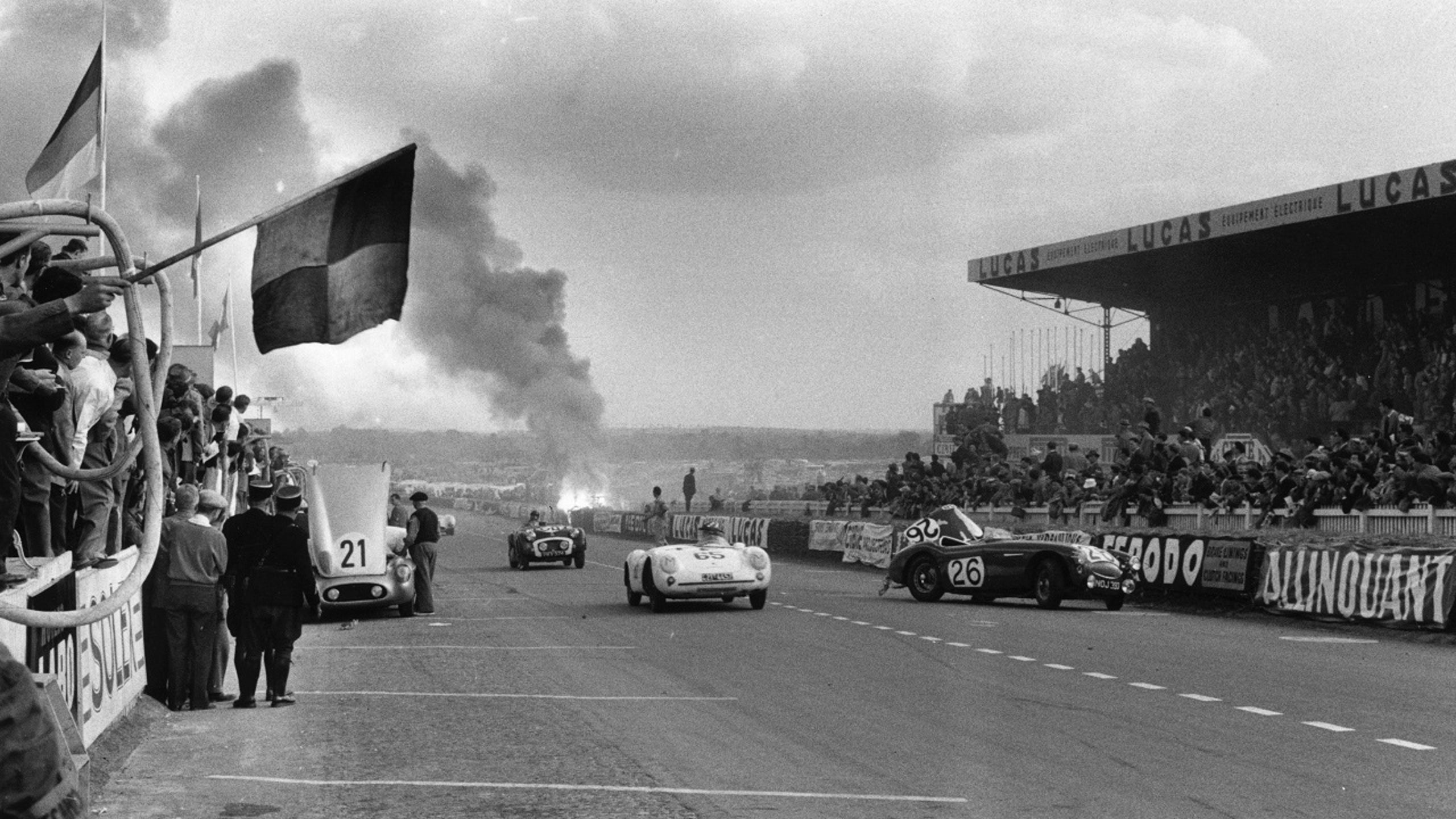 Safety improvements ongoing 60 years after Le Mans tragedy
BY John Dagys • June 11, 2015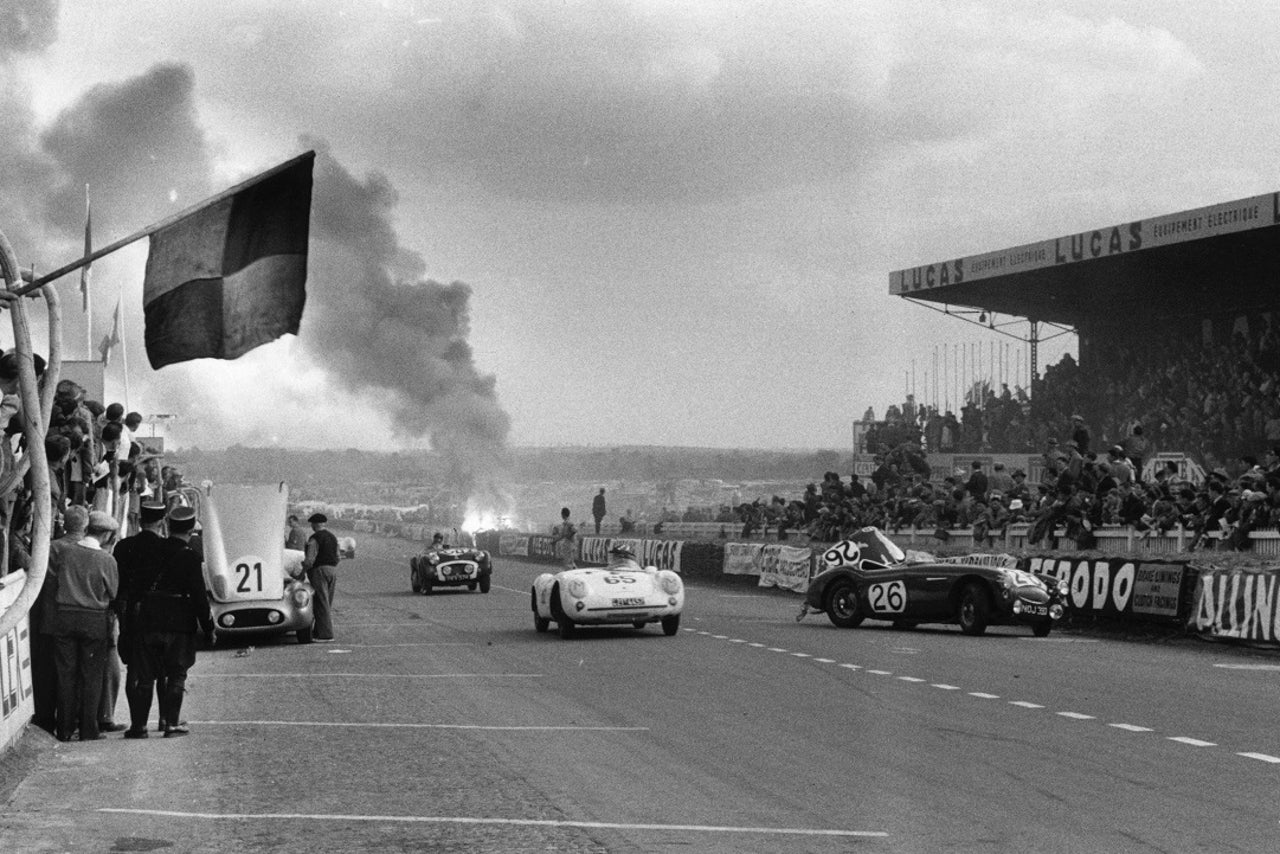 While Thursday marks the 60th anniversary of the 1955 disaster at Le Mans, which claimed the lives of 83 spectators when Pierre Levegh's Mercedes flew into a crowd, safety has remained a top priority in the famed French endurance classic and at other races around the world. 
The Automobile Club de l'Ouest, organizers of the 24 Hours of Le Mans, hasn't stood still in its safety crusade, with this year no different with a large scale effort to implement further run-off areas and gravel traps in high-risk corners.
Further changes have also been made to the ACO's new "Slow Zone" local yellow procedure, which debuted in last year's race in an effort to reduce the number of full-course cautions, or safety cars.
The enforced local yellows, which saw cars slow to 60 km/h last year, has been increased to an 80 km/h speed limit, along with an expansion from 19 to 35 zones around the 8.5-mile circuit.
According to ACO Sporting Director Vincent Beaumesnil, the changes also include a newly-connected set of panel lights to inform drivers of the slow zones.
"We have been working so hard over the winter to educate 1,500 marshals to the new process," Beaumesnil said. "We've invested in the technology.
"The track management will be different for the first time in [many] years. I think we have a huge improvement. From last year to this year, it's a big step."
Beaumesnil said the panel lights, which are connected to each car's on-board marshaling system, will provide better accuracy and less margin of error.
The changes is expected to further reduce the number of safety car periods used in the race, following only three from last year when the initial system debuted.
"We will avoid a lot of safety cars and a lot of red flags in the practice,"Beaumesnil said.
While the FIA World Endurance Championship has adopted a version of a virtual safety car, which slows the entire field for an incident, Beaumesnil expects a Le Mans-style slow zone system to eventually be rolled out in the regular season races as well.
"We are testing all of this in Le Mans and our plan is to apply it in the WEC after," he said. "Since we control the rules, the marshals and the circuit here, it's all under our control.
"So we know we can make these kind of changes here. Once it's completely ready, we can introduce some [more] changes in the WEC."
According to Beaumesnil, that tragic day 60 years ago helped shape the future of motorsport in ushering in new safety measures, such as those enhancements we see today.
"For sure, this accident had an influence," he said. "I think it gave the concerns to the organizer that they had to go further in terms of safety. If we see today, it has improved a lot.
"Zero risk doesn't exist. We always must keep that. Every time we [make] improvements, we're always thinking that it's not finished and we do something else the following year. Every year we add some safety."
---