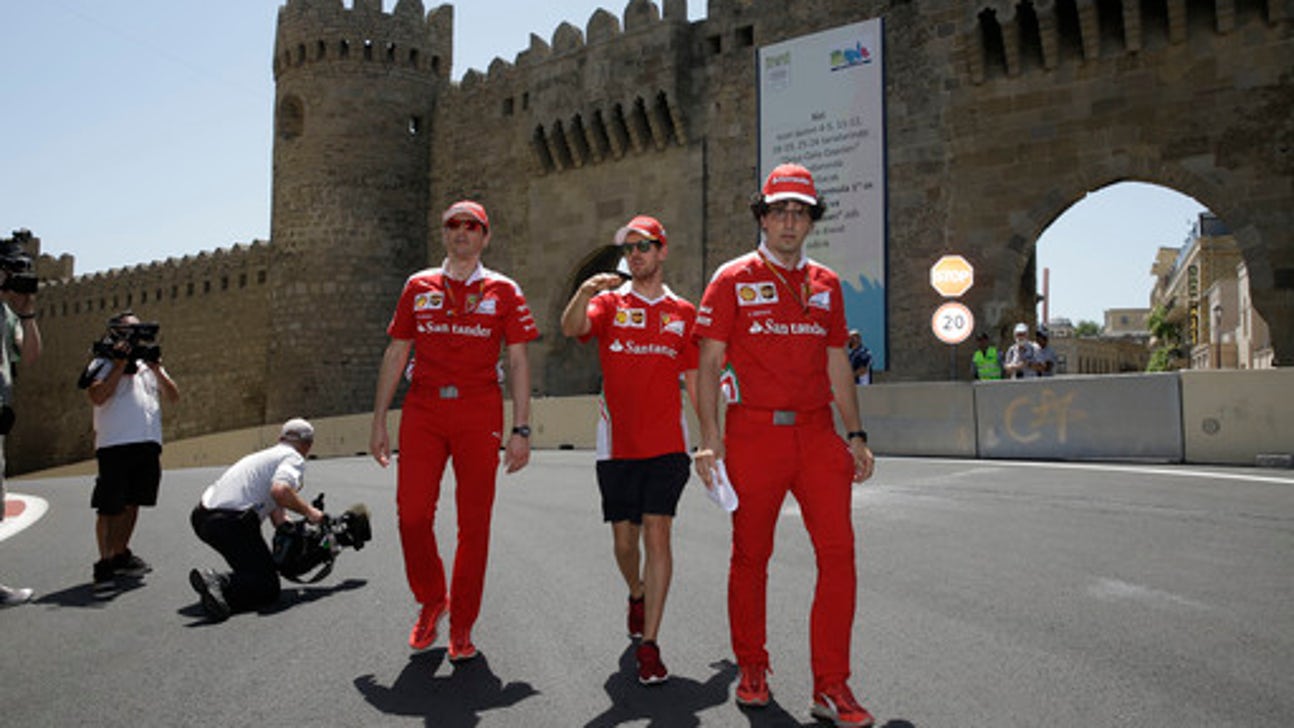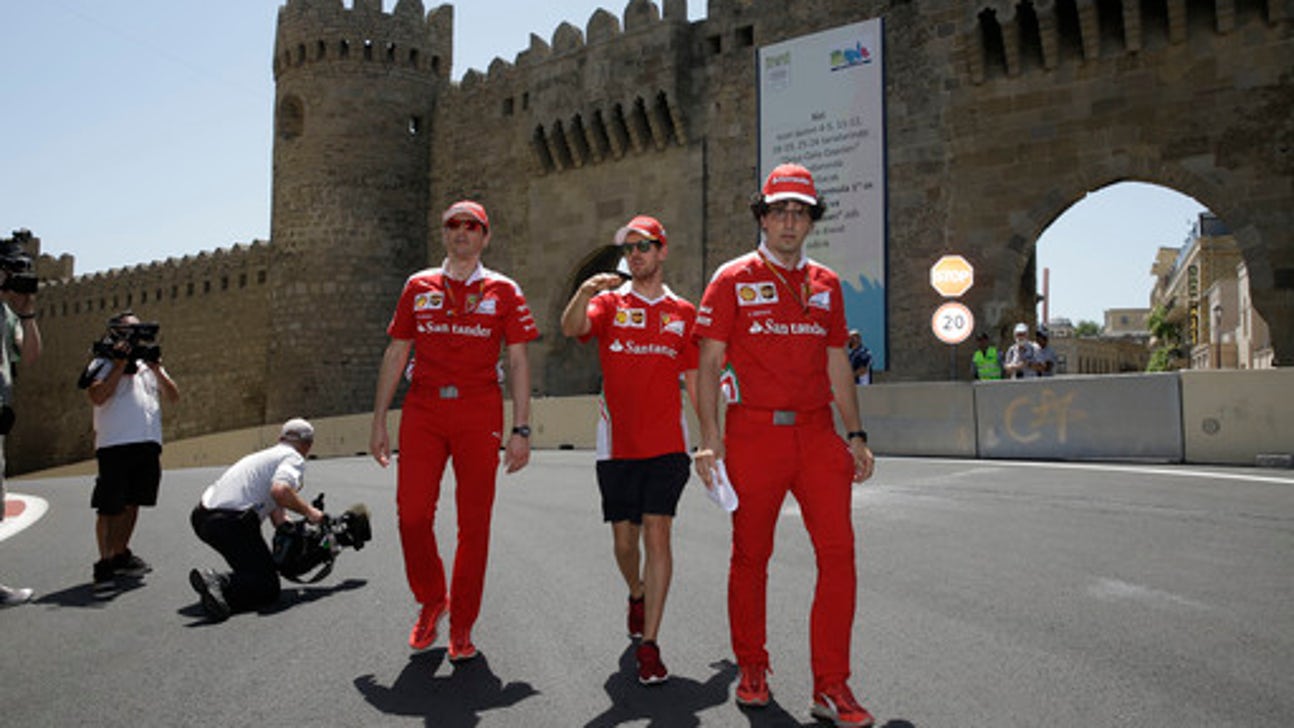 Rosberg concerned by tight confines of Baku circuit
Published
Jun. 16, 2016 11:35 a.m. ET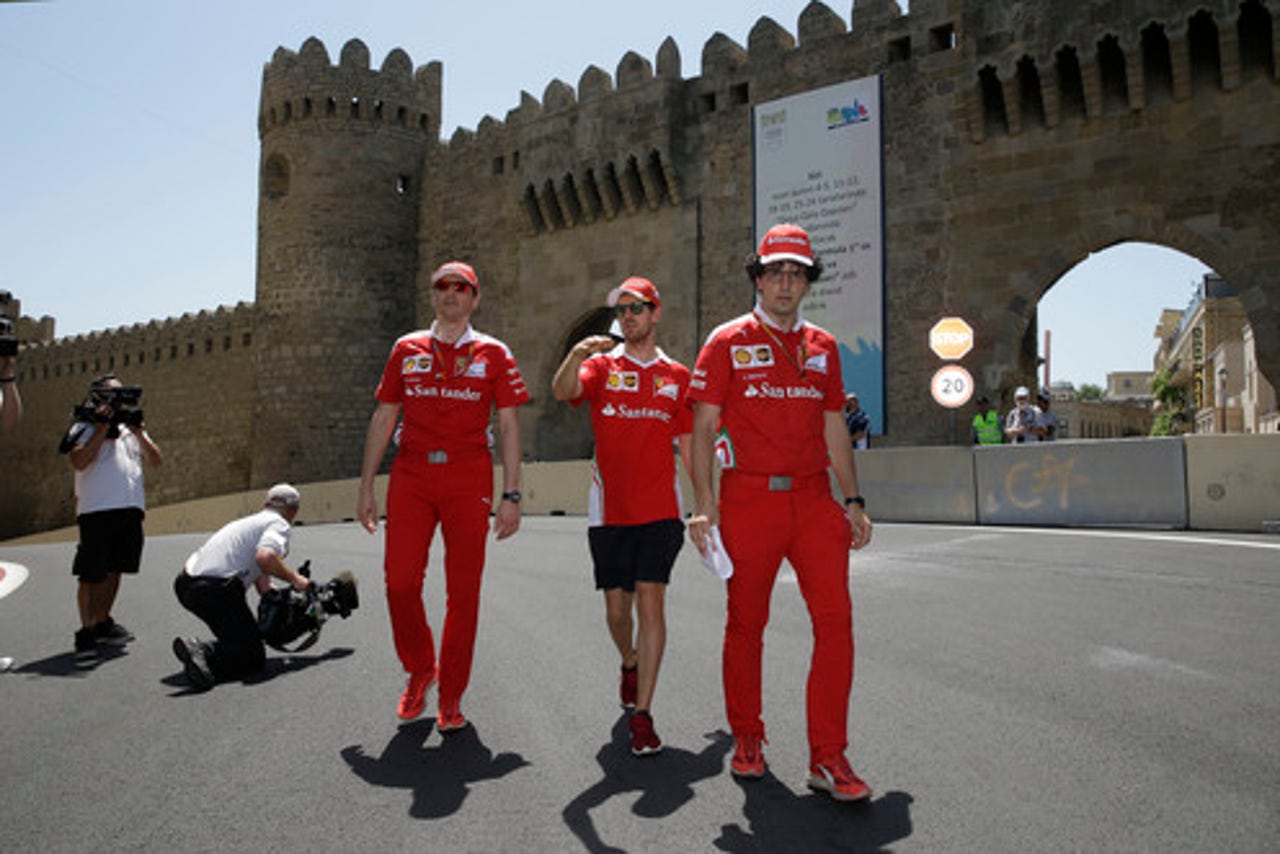 BAKU, Azerbaijan (AP) Formula One leader Nico Rosberg questioned whether its governing body has put entertainment ahead of safety by approving the layout for the inaugural grand prix on the street circuit of Baku.
The close proximity of walls in the narrow section that threads through the heritage-listed center of the Azerbaijan capital city was designed as a feature of the circuit to contrast the cutting-edge F1 cars with buildings that date to the 12th century.
Speaking Thursday, drivers described the European Grand Prix circuit variously as ''unique,'' ''exciting,'' and ''fun'' due to its narrow confines, but Rosberg was less enthusiastic when asked about the unforgiving closeness of the walls and barriers, and lack of runoff space at several corners.
''There's a little bit of concern with the runoffs,'' Rosberg said. ''There are two or three which are not looking good, which is not great.
''I trust the FIA (F1 governing body) to get the job done, they have all the calculations and simulations. I hope they stuck to them but I am doubting it a little bit, looking at those corners.''
Rosberg's cautiousness contrasted with the cavalier attitude of teammate Lewis Hamilton, who said he found the circuit ''very easy'' in his brief time on the simulator, and said he ''kind of like the idea of going on the track tomorrow without seeing it.''
The opposing outlook reflected the altered dynamic of the championship race, with Rosberg on the defensive against his refreshed teammate. Hamilton, coming off back-to-back wins in Monaco and Montreal, has sliced Rosberg's championship lead from 43 points to just nine.
''I haven't been counting points,'' Rosberg said. ''It's not a blow to me because I am not thinking in that sense. What is a blow to me is my results.''
Most drivers have done little or no work on the simulators to prepare for the race. McLaren's Fernando Alonso said he has not driven one lap, and Hamilton said he'd done just eight. So Friday's practice will be their first chance to try out the circuit for real, and decide which to prioritize in car set-up: Down-force to improve cornering speed in the twisty sections, or low drag on the two-kilometer (1.3-mile) long main straight.
While Hamilton drove impressively to win the past two races, Mercedes' once prodigious performance gap on its chief rivals has been whittled down significantly. His win in Monaco owed more to a botched Red Bull pit stop, and in Montreal to a flawed Ferrari strategy, than they did to a performance advantage.
Ferrari's Sebastian Vettel was bullish about his chances this week after the strong performance in Montreal.
''It's a completely new track but it looks very exciting, so I'm very much looking forward to it,'' Vettel said. ''A thrill to go in the car tomorrow.''
While Ferrari is expected to take the challenge to Mercedes again in Baku, Red Bull's chances look diminished. Helmut Marko, the trackside proxy for team owner Dietrich Mateschitz, estimated the Red Bull cars will lose a full 1.2 seconds to Mercedes on the main straight alone, and even their cornering strength will not be able to make up for that.
''The track looks really tight, we will get pretty close to the wall there and push it to the limit,'' Red Bull's Daniel Ricciardo said. ''1.2 is a big difference, I hope Helmut is wrong.
''It's hard to know where we will be on this track. Our shot at winning is probably not as good as previous races, but you never know.''
---