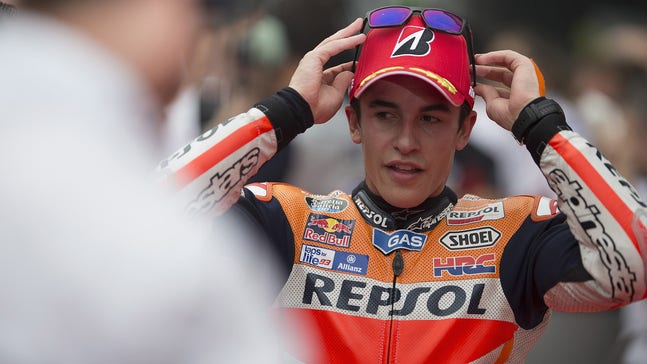 Report: Marc Marquez assaulted by Italian reporters
Published
Oct. 31, 2015 9:55 a.m. ET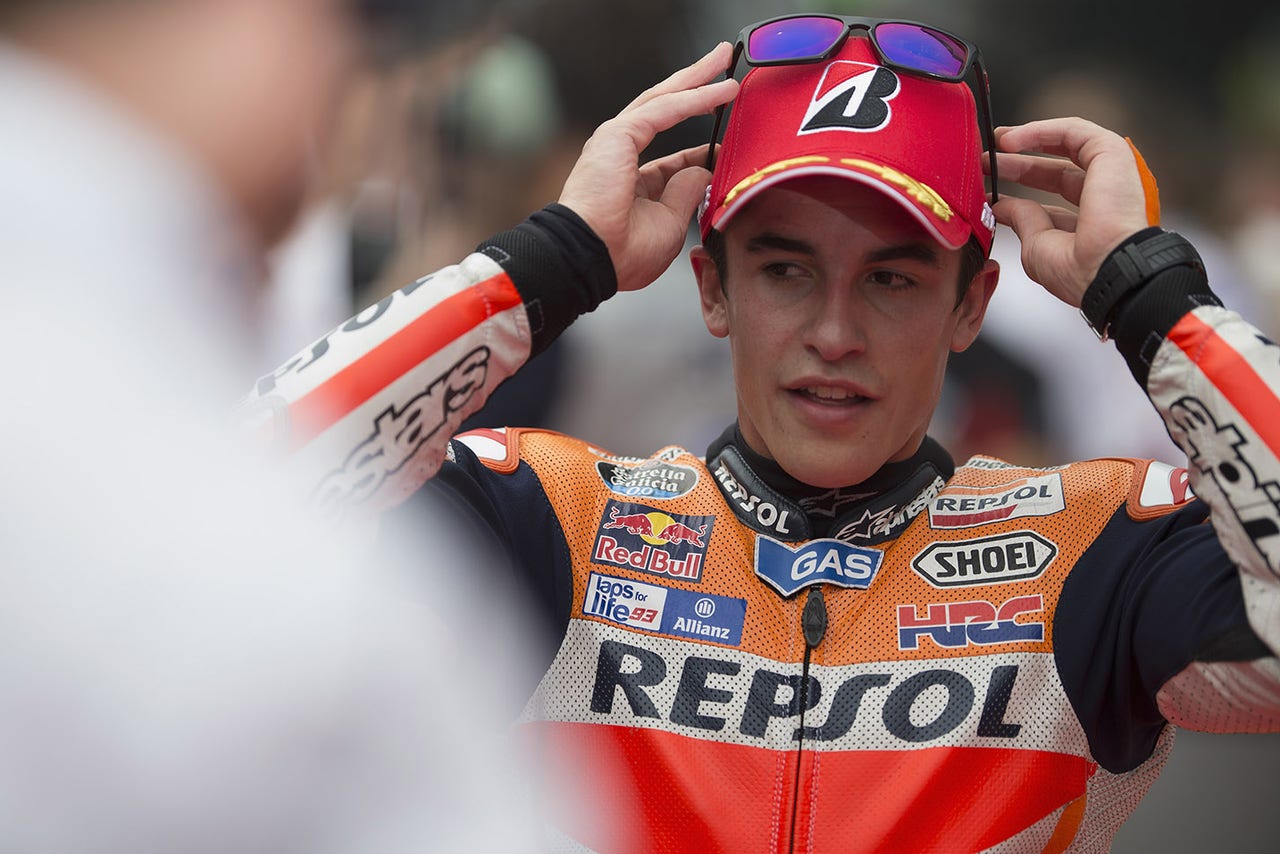 Two-time MotoGP world champion Marc Marquez was assaulted by Italian reporters at his house in Spain on Friday, a report said.
The crew was from an Italian TV show "Le Iene" (The Hyenas). Reporters Stefano Corti and Alessando Onnis, along with a cameraman, were reportedly waiting for Marquez at his home as the Repsol Honda rider was returning from a day out dirt biking with his brother and father. Marquez refused to be interviewed by the crew who then began mocking him before following him into his garage where a scuffle ensued in which Marquez reportedly suffered a scratch to his neck.
According to Motorsport.com, the management for Marquez, 22, released the following statement:
"A group of people appeared at the rider's home and shouted a series of insults, made certain ridiculous and humiliating actions towards the rider himself and even pushed and assaulted his closest relatives.
"Given the seriousness of these actions, such acts have been condemned and the normal course of criminal proceedings will be followed against such persons."
A post on Le Iene's Facebook page translates to:
"Our Hyenas Stefano Corti Alessandro Onnis this afternoon and went to Spain to try to deliver to the pilot of Motogp Marc Marquez the 'Cup of S***,' A special prize designed to celebrate the 'deeds' of the sample Spanish. But things didn't go as expected.
"'We arrived in the vicinity of the dwelling of the parents of the pilot where we met Marc Marquez, his father, his brother and a friend. When we tried to deliver our cup we were attacked and in the struggle they broke the camera and took the video card. They must have wanted a bigger cup.'
"Stefano and Alessandro Now I'm in the hospital where they are making Medicare injuries."
Marc Marquez was involved in a controversial incident with Italian rider Valentino Rossi at last weekend's Malaysian GP.
---