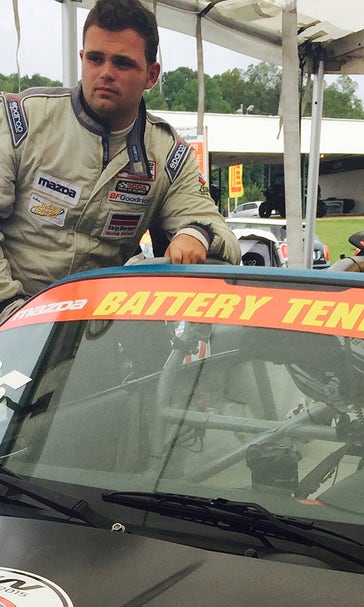 Racing through injury: Foley wins scholarship for Global MX-5 Cup
BY foxsports • February 26, 2016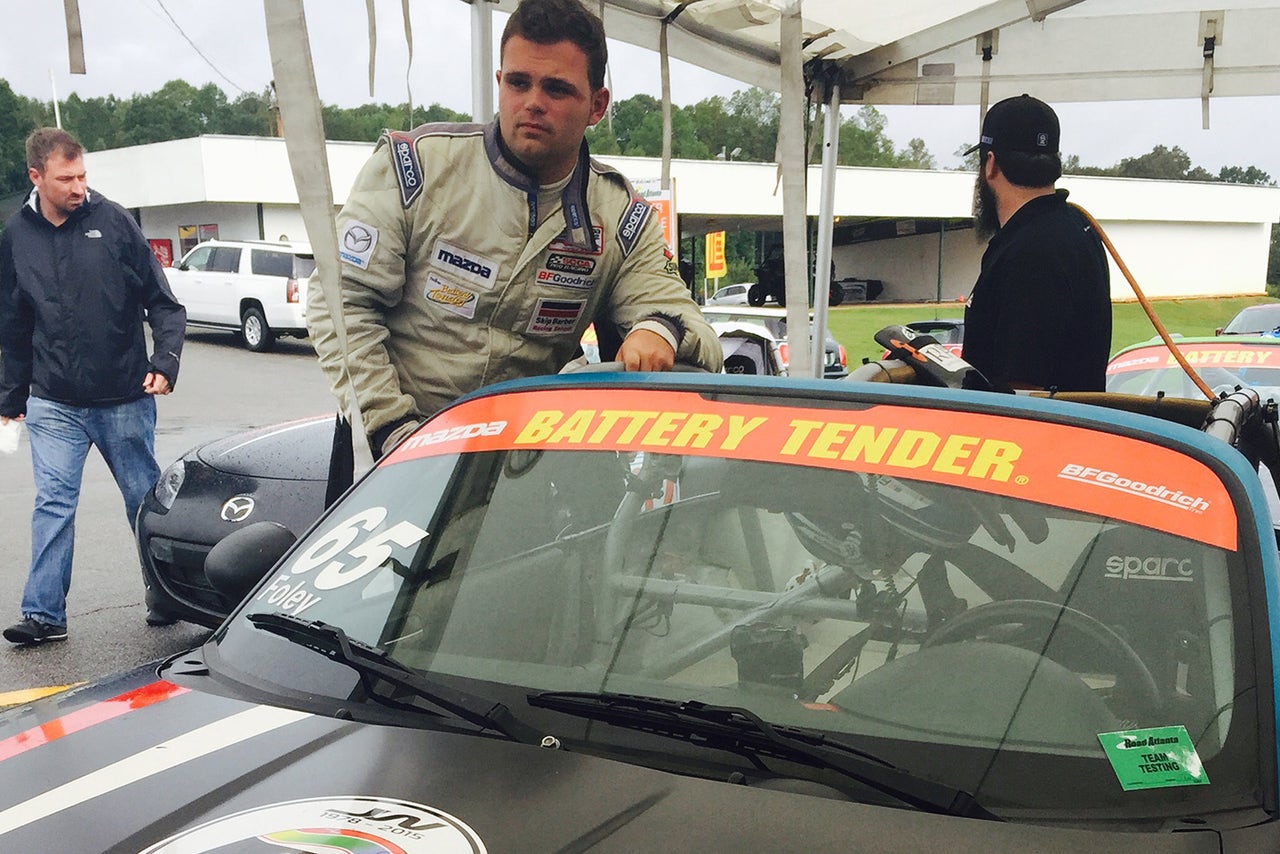 New Jersey native Robby Foley won the MAZDASPEED Pro Challenge in 2015 and thus has been awarded a scholarship to compete in the 2016 Battery Tender Global MX-5 Cup.
However, along the way Foley has had to overcome many challenges following a severe football injury in his freshman year in high school.
At the age of 12, Foley was six-feet tall and weighed 180 lbs. Though he had had plenty of experience running in karts, he soon found that he was at a disadvantage in competition due to the limited 5-horsepower engines hurting his power-to-weight ratio.
So when he entered his first year of high school, Foley turned his focus to stick-and-ball sports and started on both sides of the ball for the 2010 season for the Randolph High School Freshman Football team.
However, at the team's first game on Sept. 11, 2010, Foley was clipped after the whistle in an incident that tore his LCL, ACL and PCL. Additionally, he broke his tibia, fibula and ankle, and suffered a peroneal nerve stretch that caused complete foot drop, leaving him with limited sensation in his left foot and no motor control of ankle movement.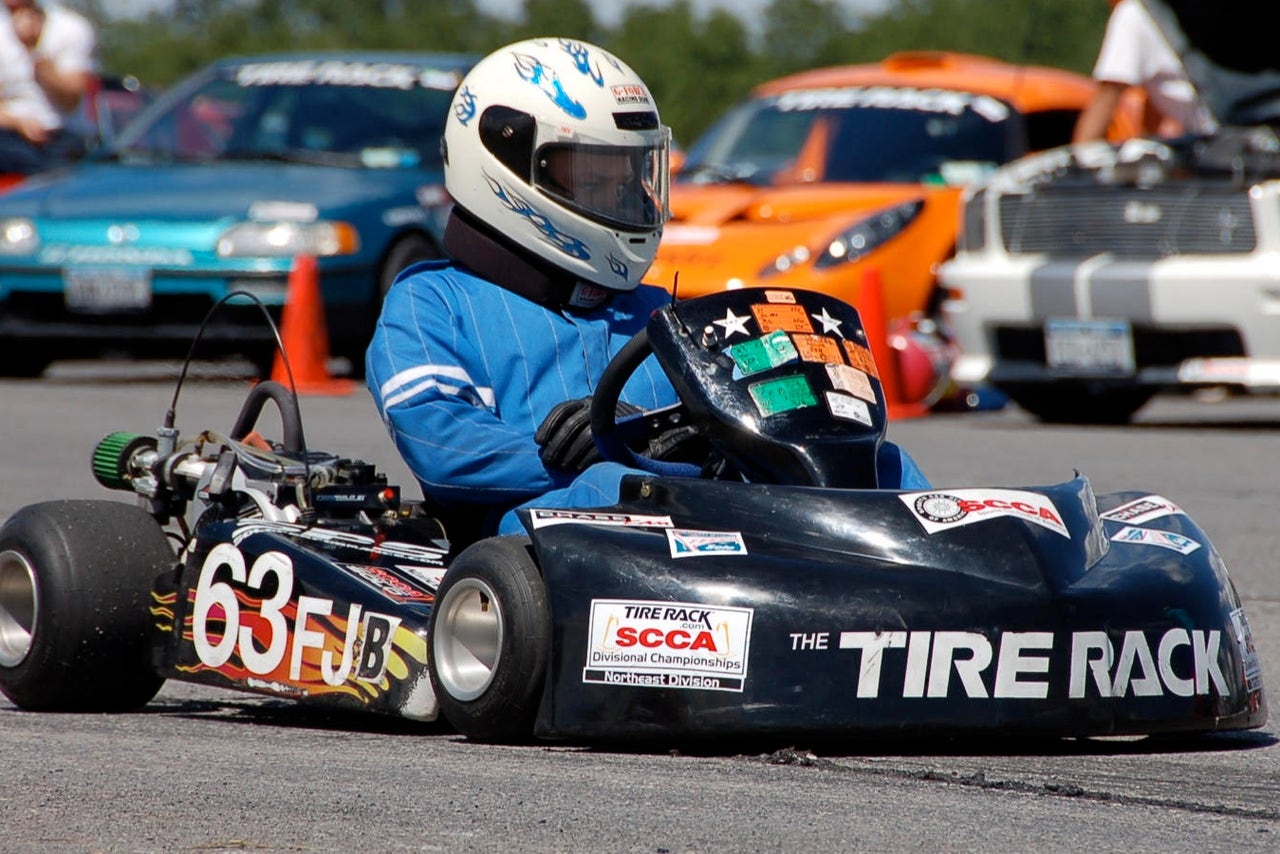 Robby Foley's driving career began with a 5-horsepower racing kart in races around large parking lots or airport aprons.
What followed was a seven-month spell on crutches, while at the same time undergoing reconstructive knee and nerve decompression surgery.
"The leg injury left me in a 'what do I do now' mode. I wasn't able to play football or other sports, but I always had the passion to race," said Foley, who was advised to be homeschooled while he was recovering from his injury.
During that time, his father gave him an incentive to keep his spirits up: Get straight A's for two marking periods in a row and he would get to go to racing school. Foley made the grades, and so was taken to a Skip Barber Three-Day Racing School session at Mazda Raceway Laguna Seca in April, 2011.
Foley, 14 at the time, found that the injury bothered him when he raced, and added that it still does to this day, although often he doesn't notice it until after the race when the adrenaline has died down.
"Initially, in the car, it hurt a little bit, so I could feel it hurting," said Foley, before adding: "It [racing] is a huge adrenaline rush. You don't think as much as react.
"It is an environment that puts you away from the rest of the world, and it is such a great feeling."
Foley is now a mechanical engineering student at Auburn University, but in 2016 he will get one step closer to the experience of being a professional race car driver with his one-year contract to race in the 2016 Battery Tender Global MX-5 Cup.
Drivers in the Mazda MX-5 Cup who have gone on to achieve further success in motor racing include Patrick Dempsey, Simona de Silvestro, Chad McCumbee, Spencer Pigot and Stevan McAleer, who won the MX-5 Cup in 2013.
"It's an incredible achievement, and I am so honored to join past champions and proven talents, on the Mazda ladder system," said Foley. "I will be forever grateful of Mazda for their support and the opportunity to prove myself at the next level. They are truly the only car company in the world to invest in young talent the way that they do, and I am looking forward to taking the next step up the Mazda Road to 24 ladder. And of course I wouldn't be here without my family and the long list of people who have supported me to this point."
Click HERE for more sports car racing news and features
---