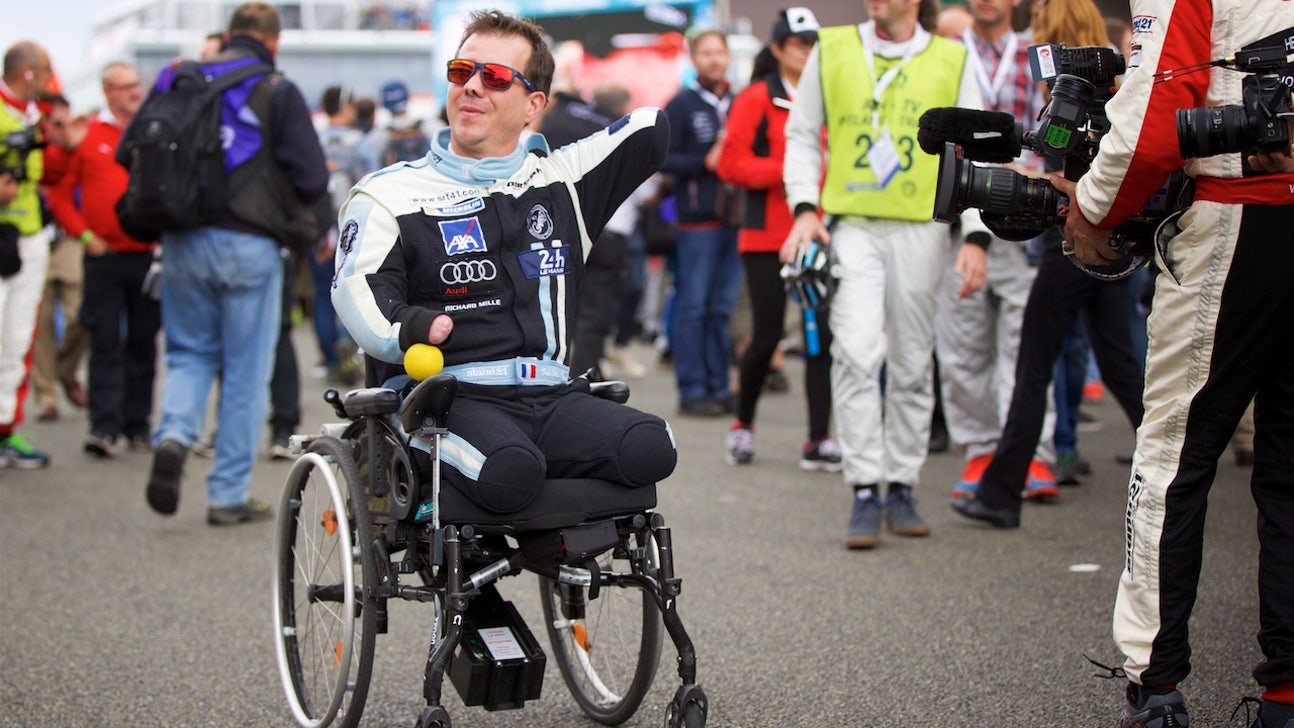 Quad-amputee completes 24 Hours of Le Mans
Published
Jun. 21, 2016 1:09 p.m. ET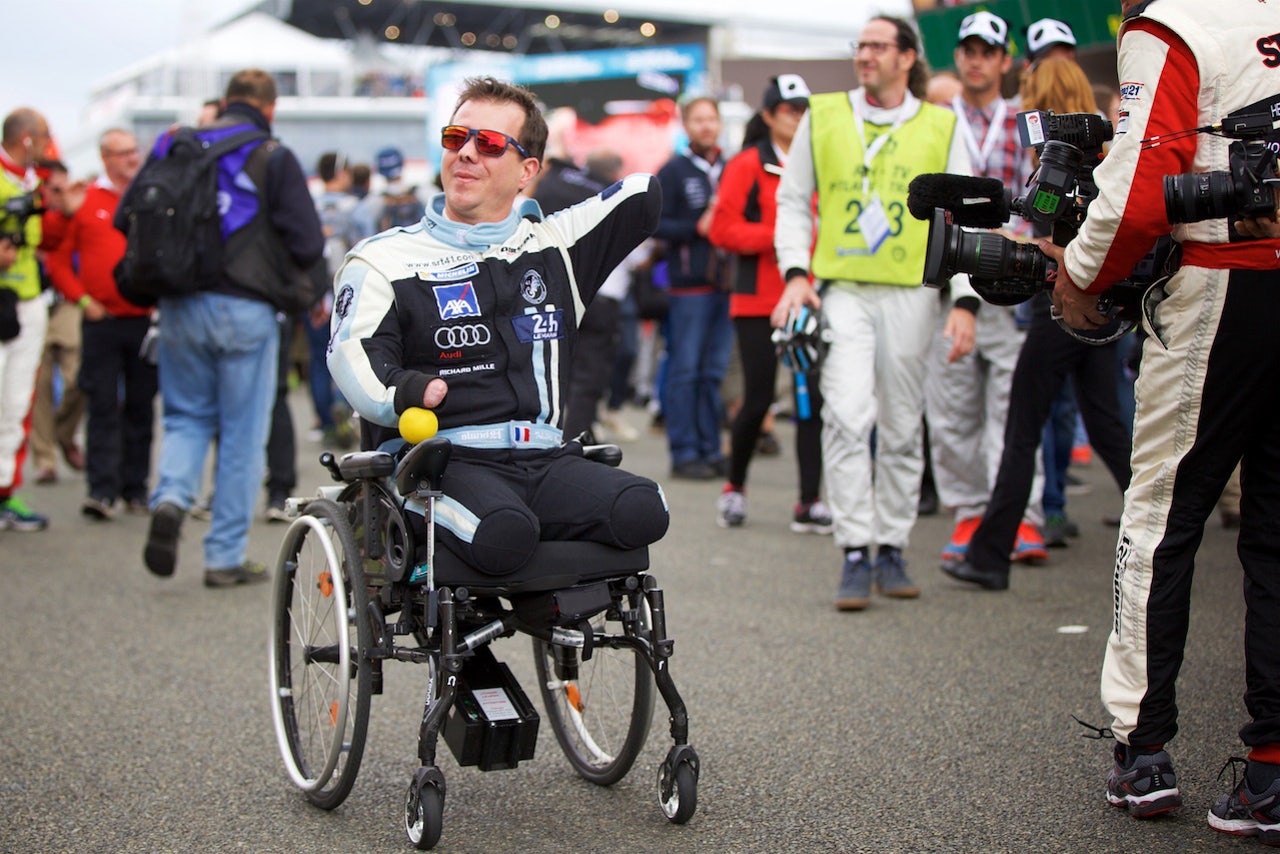 While Toyota's shock last-lap failure and the historic GTE-Pro class win for Ford stole the headlines at Le Mans, history was also made deeper in the field, most notably from Fred Sausset, a quad-amputee who defied all odds of not only driving in the race, but becoming the first Garage 56 entrant to finish the endurance classic.
The 47-year-old Frenchman, who lost all four of his limbs in a bacterial infection in 2012, teamed with Christophe Tinseau and Jean-Bernard Bouvet in a specially adapted Morgan-Nissan LMP2 car for the historic endeavor.
Sausset, who had only begun top-level racing last year, initially in the French VdeV Endurance Series, fought through numerous physical, sporting and financial challenges just to get his SRT41 by OAK Racing entry to Le Mans.   
He was awarded the Garage 56 entry -- reserved for technical or innovative initiatives -- last year and began a rapid development program that included participation in the French national series as well as this year's European Le Mans Series round at Silverstone.
It culminated with Sausset's much-anticipated Le Mans debut, where he didn't put a wheel wrong all race.
"I did not encounter any problems," Sausset told Endurance-Info. "I was focused on my one and only goal, and that was to reach the finish.
"During the last laps I [paid] attention even more and I wanted get into a little rhythm. Before [going on] track, Christophe told me not to change anything, explaining that this is how the problems could happen.
"I was very apprehensive during my first stint. Christophe [started] in difficult conditions. For my part, I stayed focused on my work, which was to complete 11 laps of the stint."
Sausset clicked off laps in the low four-minute range, a considerable achievement considering his handicap, and the 80kg of additional weight carried on the Morgan-Nissan for the related equipment.
Special controls were made under his thighs to operate the accelerator and brake pedals, while steering was achieved with a prosthetic limb attached to his right arm.  
"The physical preparation was good," he said. "For me there was a lot of new things... But I have to say it was easier than Silverstone. The circuit suited me."  
Sausset, who was installed in the car via a sling attached to a metal pole while in the garage, took the car to the checkered flag, finishing 38th overall.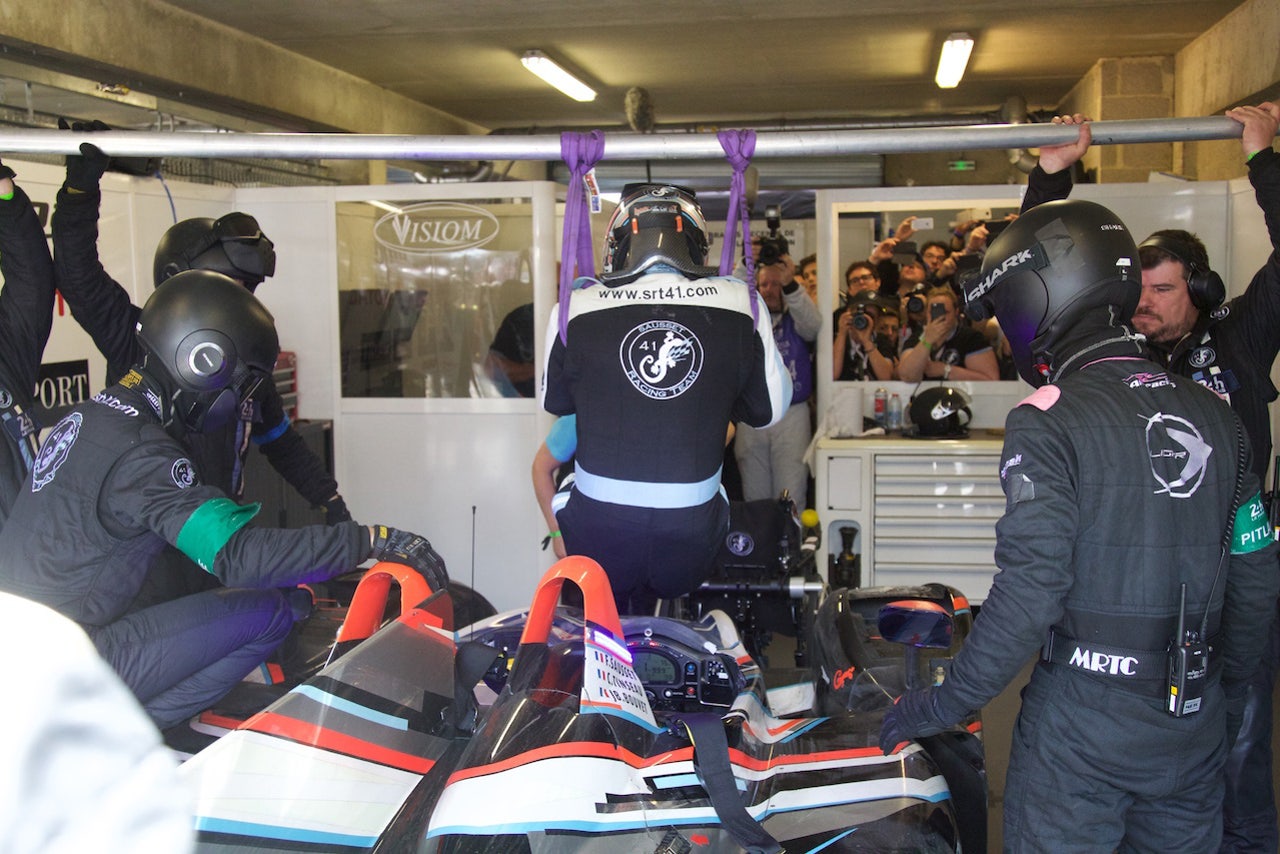 Fred Sausset.
"Crossing the line was a joy," he said. "This was an extraordinary human adventure that goes beyond [my] participance in this race.
"For those who lived through the different phases of this project, it is a real victory and that we lived together. SRT41 has become a real family.
"The result was beyond our expectations. Without stopping for 1 hour and 15 minutes at night to change the clutch, we could have finished in the top-30. Nobody made the slightest mistake.
"All if it has been etched forever. The end of the race, the podium with the standing ovation... I had forgotten about my handicap and my pain."
What's more, Sausset's effort became the first Garage 56 entry to finish the race, after retirements for both the Nissan DeltaWing and Nissan ZEOD RC, the only two other experimental entries in recent history.  
Sausset said the outpouring from fellow drivers, fans and supporters has been overwhelming.
"I've already received many warm messages, whether from Loic Duval, Romain Dumas and many others," he said. "They all told me that I belonged in this race.
"I have a lot of highlights, including the family spirit with all of the stakeholders, friends, family and journalists. 
"An hour before the end, Dr. Ullrich came over and [talked] to me for ten minutes. We all know he's a great man of endurance racing. 
"I want to thank everyone at the ACO, who believed in this project, as well as Onroak Automotive, Jacques Nicolet and AXA Insurance."
"There is no reason why we can't continue," Sausset said. "I have some ideas for the future and will work on them in the next few months.
"For now, we will take time to enjoy and relax. This was a beautiful story that went all the way."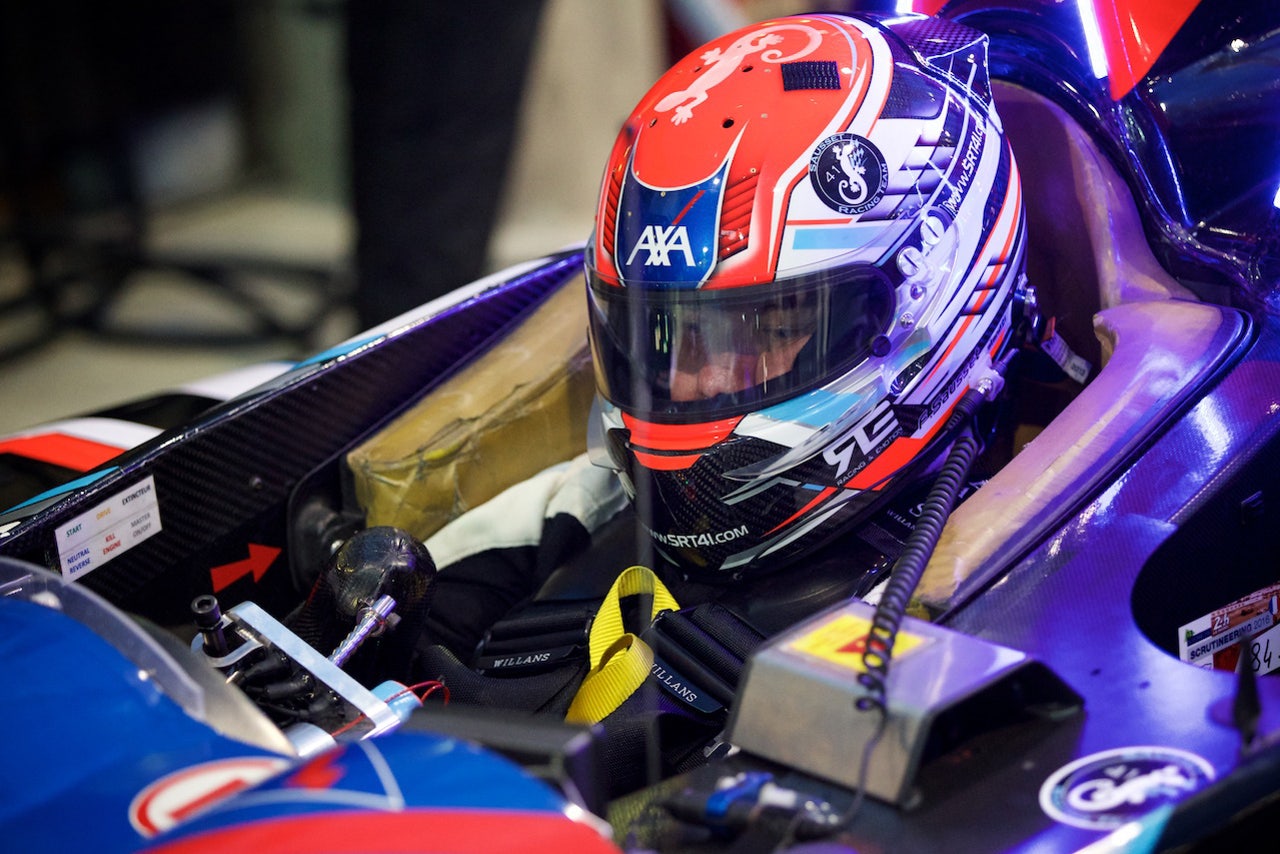 Fred Sausset.
---