Prosecutors say will accept ending Ecclestone trial for payment; approval needed
Published
Aug. 5, 2014 4:06 a.m. ET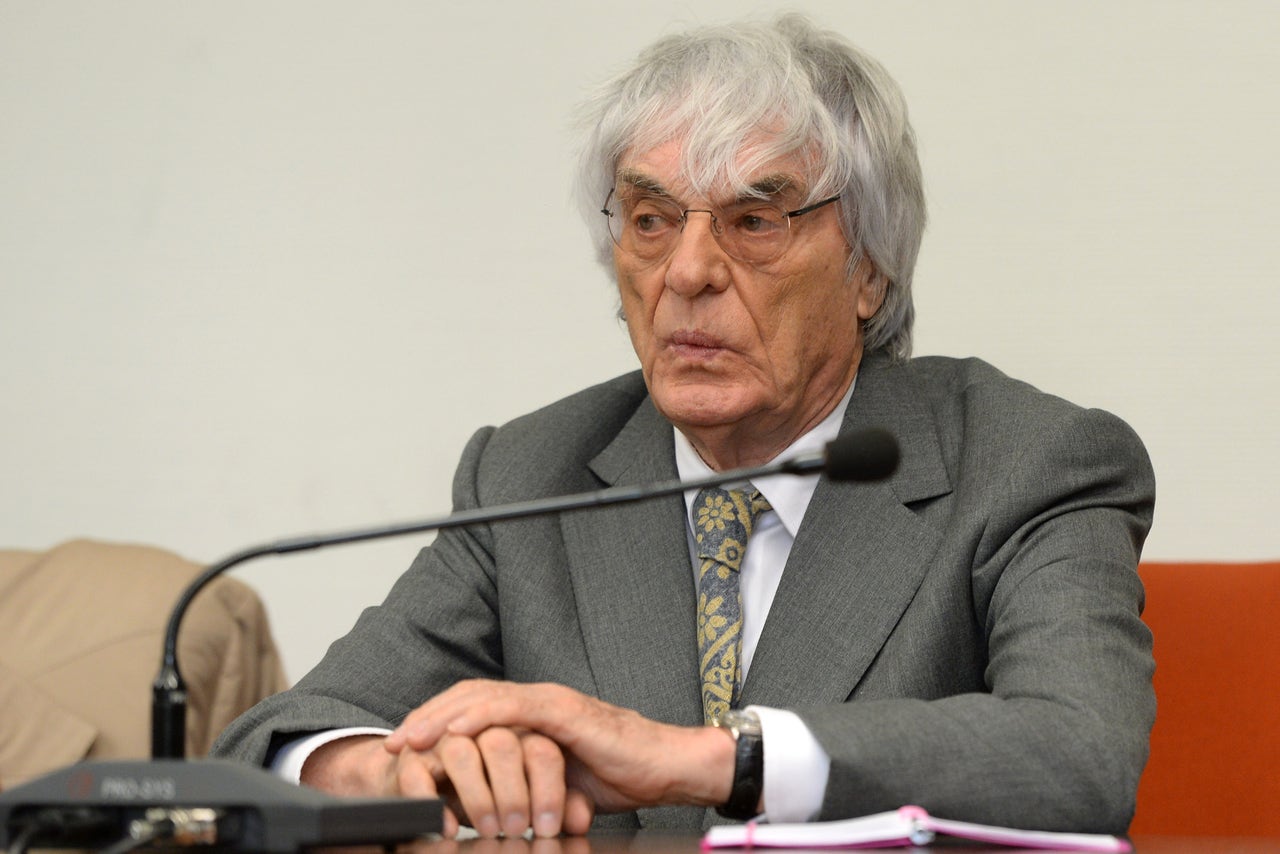 MUNICH -- German prosecutors said Tuesday that they will accept dropping the bribery case against Bernie Ecclestone in exchange for a $100 million payment by the Formula One boss, and judges were considering whether to close his trial.
Ecclestone went on trial at the Munich state court in late April on charges of bribery and incitement to breach of trust - which could, if he were convicted, carry a sentence of up to 10 years in prison.
The charges involve a $44 million payment to German banker Gerhard Gribkowsky, who is serving an 8 1/2-year sentence for taking the money. Gribkowsky was convicted of corruption, tax evasion and breach of trust in a trial led by the same judge who is hearing Ecclestone's case.
The 83-year-old Ecclestone denies wrongdoing and says Gribkowsky, who was in charge of selling German bank BayernLB's 47 percent stake in F1 in 2005, blackmailed him.
Last week, his defense team called for proceedings to be closed, citing a lack of evidence that Ecclestone was criminally responsible and asserting that the proceedings were a strain for their client. He has been running Formula One while attending twice-weekly court sessions in Munich.
German law allows for prosecutors to agree to drop a case in exchange for conditions such as a fine or community work, so long as ''the gravity of guilt'' does not stand in the way.
Such deals, which have to be approved by the court hearing the case, are common in Germany though they rarely involve anything close to the amount of money Ecclestone would pay. Fines are geared toward the assets of the defendant.
Ecclestone's lawyers and prosecutors have been in talks over the past week. Prosecutor Christian Weiss said in court Tuesday that they accepted an arrangement that would see Ecclestone pay $100 million, news agency dpa reported.
Weiss said that closing the trial would be justified in view of the long proceedings, Ecclestone's age and other extenuating circumstances. Ecclestone said that he could pay the money within a week.
Judges were expected to decide later Tuesday whether to approve the deal and close proceedings. Proceedings were adjourned until 1 p.m. (1100 GMT).
The trial is currently scheduled to last until mid-October.
---