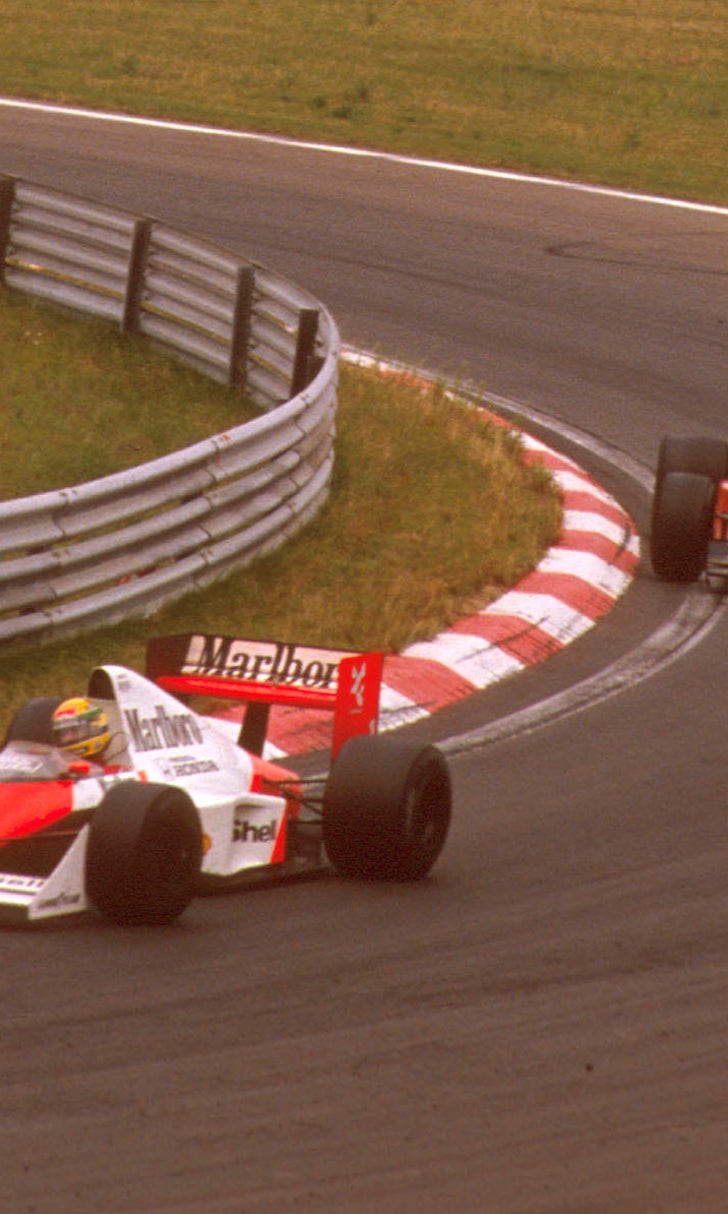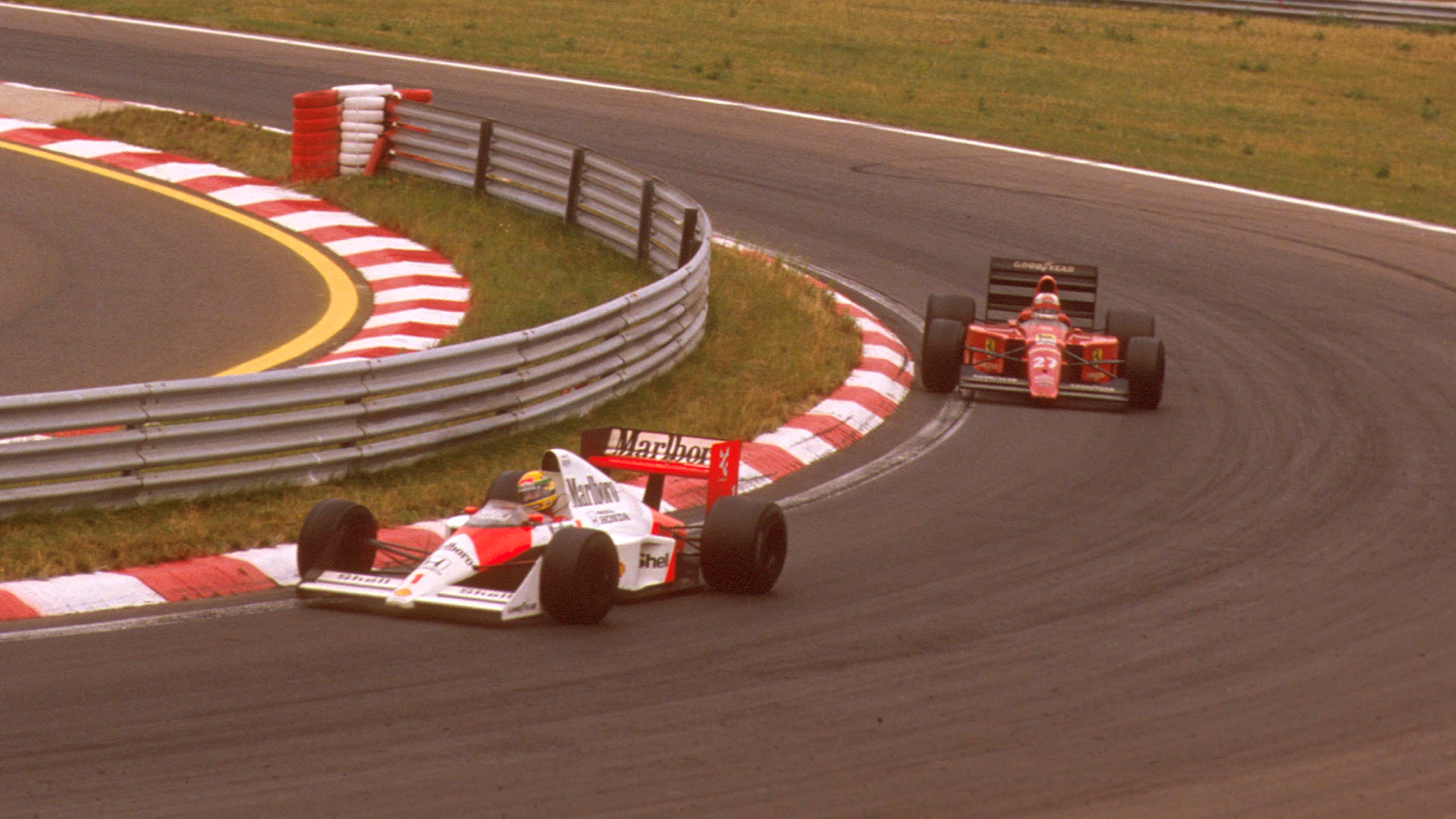 On this day: Three-wide for the lead, Mansell's greatest race?
BY Samuel Reiman • August 13, 2014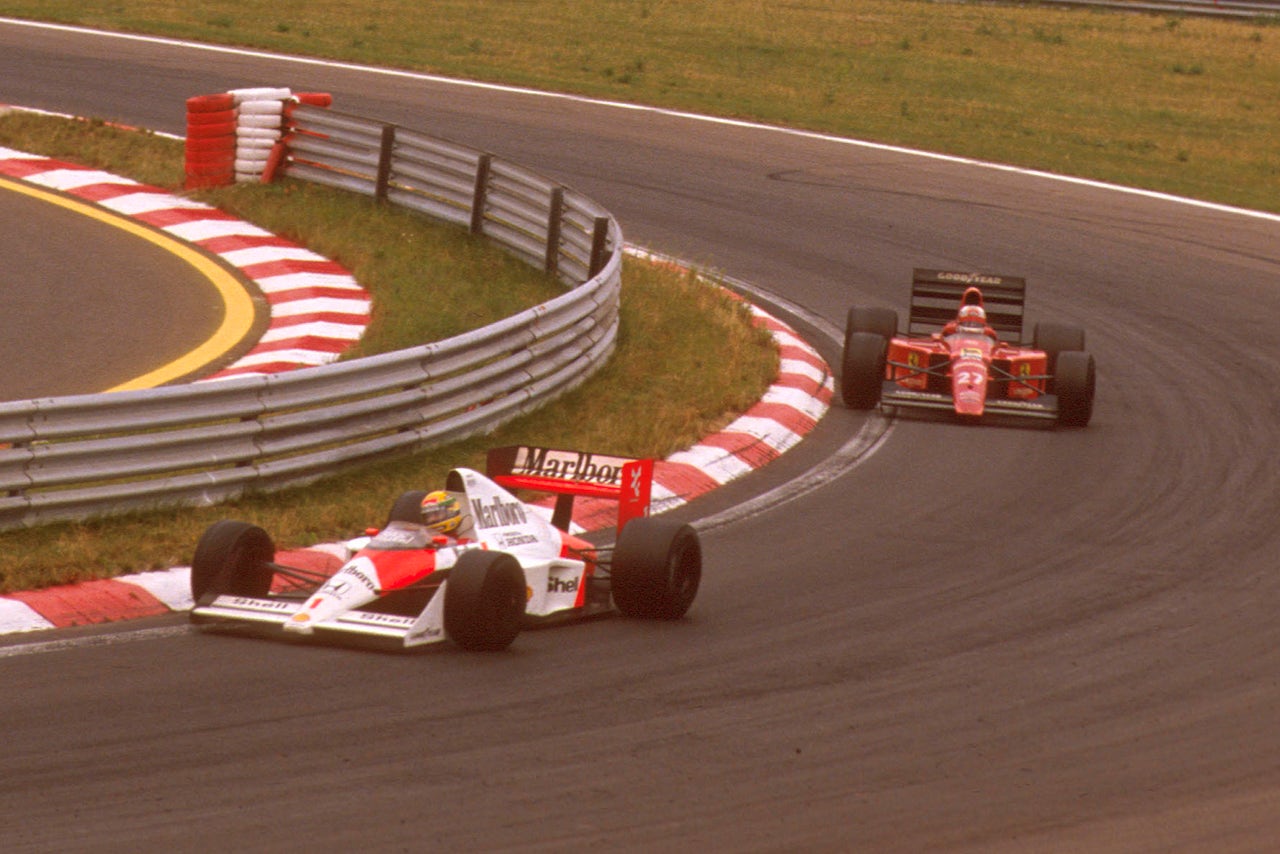 August 13, 1989 saw the second of Nigel Mansell's three wins for Ferrari, and arguably one of the most memorable ones of his Formula 1 career.
The Brit had signed for the team towards the end of 1988 after a four-year stint with Williams. He struggled with mechanical issues for most of the 1989 season, but came to the Hungarian Grand Prix fresh off of three back-to-back podium finishes.
After a dismal qualifying session, many wrote Mansell off on having a chance to continue his podium streak, with the Ferrari-driver lining up 12th on the grid on race day.
Mansell, however, wasn't ready to give up, and he moved his way up into eighth position before the field even got through turn 1.
Slowly but surely, the Brit was able to work his way up through the field, eventually finding himself in second place.
On Lap 58, race leader Ayrton Senna caught the slowed lapped car of Stefan Johansson exiting turn 4, and briefly hesitated. Mansell took advantage and went three abreast with Johansson and Senna, passing them both on the run up the hill.
Mansell went on to win the race by 26 seconds.
Full highlights of the race are available below, but we won't hold it against you for skipping to 7:15.
---