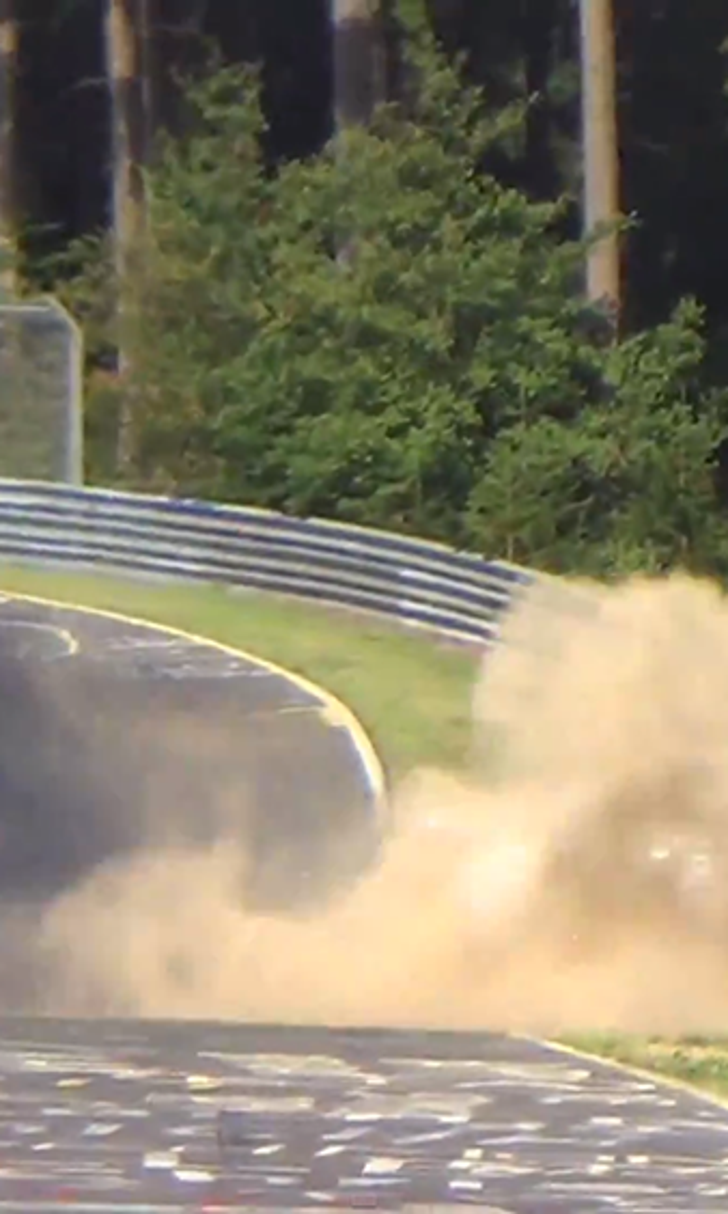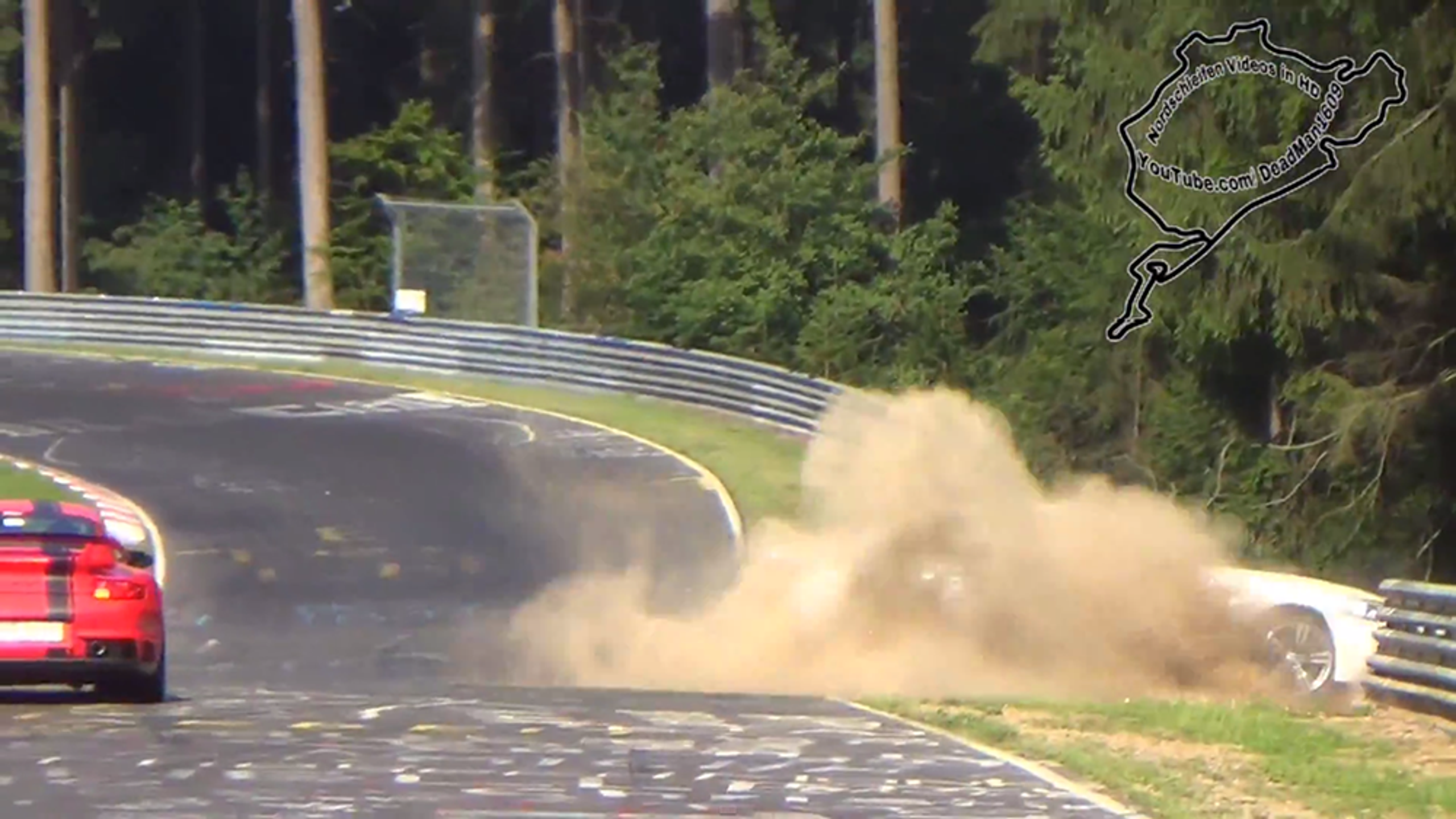 Nurburgring circuit is so tricky, even touring taxi crashes
BY Samuel Reiman • August 4, 2014
A BMW M5 Ring Taxi, designed to educate passengers on the challenges and intricacies of the Nurburgring while being driven by an experienced driver, crashed last weekend after the driver lost control out of one of the 'Ring's corners.
The Nurburgring Nordschleife is regarded as one of the longest, most historic and most challenging motor racing circuits in the world. So much, in fact, that the 'Ring Taxi' has been long established as a way of touring even professional motor racing drivers around the circuit to learn about the course's challenges.
Sometimes however, such as last October, the 'Ring gets the better of even the best of drivers, and the Ring Taxi ends up turning into scrap metal.
Last weekend it happened again as, due to nothing more than apparent driver error, this BMW M5 F10 loses control out of a right-hander and ends up nose-first into the wall. Fortunately, there were no reported injuries.
---