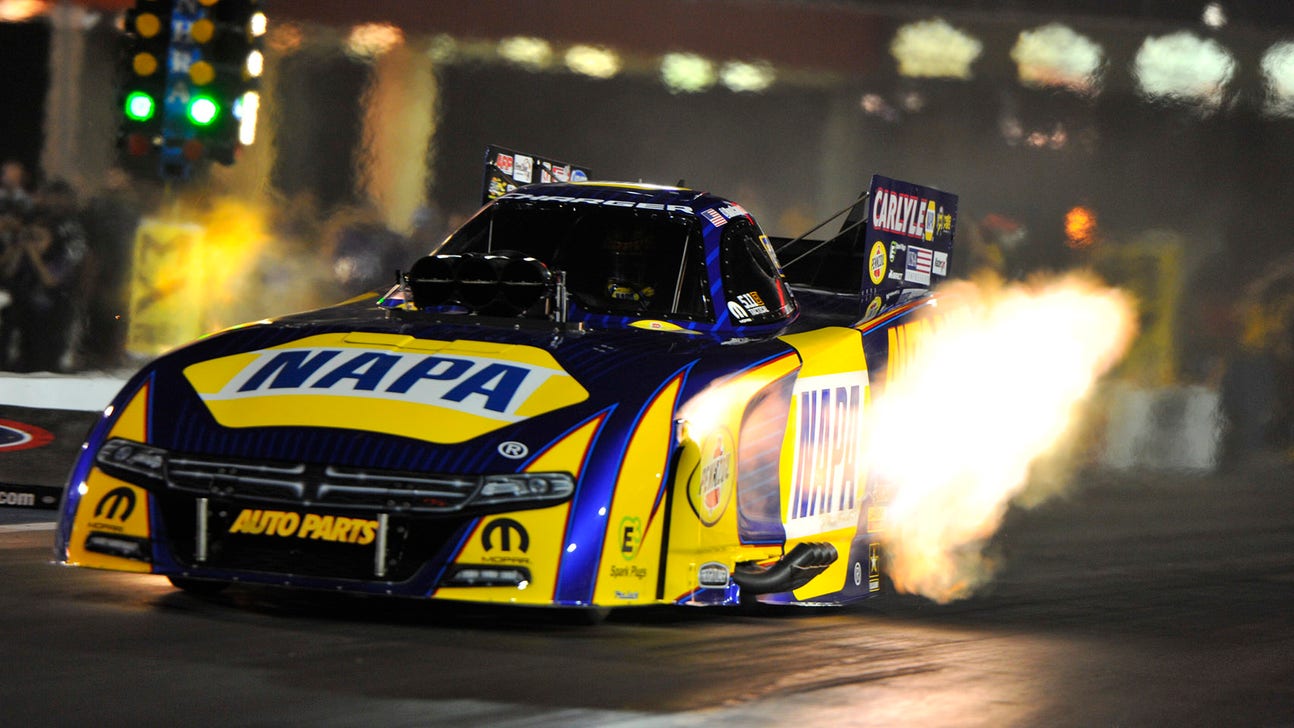 NHRA's Ron Capps is en route to No. 1 qualifier three-peat
Published
Jun. 18, 2016 12:12 p.m. ET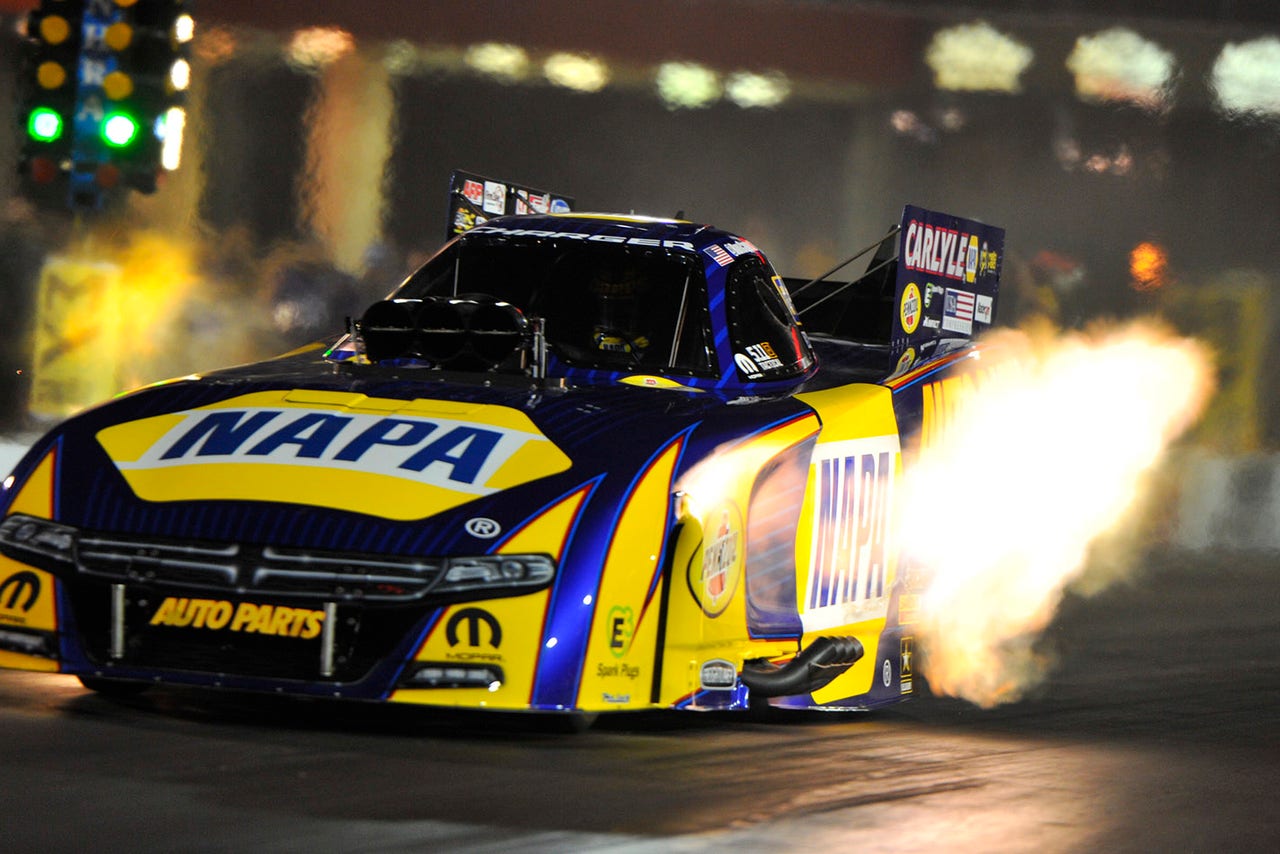 Funny Car racer Ron Capps hears the mumblings and tries his best to block out the whispers outside of his pit area. Sometimes he wants to counsel race fans, but it isn't always easy practicing restraint.
"I had to stop fans today that were coming up and saying, 'Come on! Three-peat,'" admitted Capps. "And I want to stop them mid-sentence and just say, 'It's been great, but let's not get carried away."
With Friday's provisional No. 1 qualifying effort at the NHRA Thunder Valley Nationals, Capps stands on the verge of qualifying No. 1 at three of the four stops on the NHRA's Eastern Swing.
Joining Capps atop the leaderboard in first-day qualifying at Bristol Dragway were Steve Torrence (Top Fuel) and Jason Line (Pro Stock).
Capps continued his vise grip on the Funny Car division as he and crew chief Rahn Tobler blistered the competition as he led Friday qualifying for the third event in a row with a track record 3.884 elapsed time at 323.66 mph.
"You're going to a different track; you hope you can keep it up," Capps admitted. "You know, as a driver, you hope that your crew chief and your crew can keep up with what we've been doing because it's been so much fun, it really has. We had an issue the first run today, and it pushed back a little bit; it dropped a cylinder at the hit of the throttle basically and did a little damage down there. I shut it off a little early; it could have been worse, but they bounced back."
Defending series champion Del Worsham was second with a 3.888-second pass while Robert Hight ended a quick Q-2 session as third quickest.
Torrence is riding a hot streak of his own, having qualified No. 1 five times already this season. Last week in Englishtown, Torrence scored his second win of the season from the top spot.
In the final run of Friday qualifying, Torrence uncorked a 3.745 ET at 324.12 to snatch the provisional top spot from point leader Doug Kalitta, who ran a 3.767. Brittany Force was third with a 3.773.
"You know, the car has been exceptional. I say this week in and week out, but my team has given me the best car that I've ever had. So when you get in the seat and you know the thing is capable of outrunning anybody that you come up against and setting low ET, any session is a huge confidence boost for me as a driver and just a true testament to how hard these guys work week in and week out. We've made 16 laps in two weeks, and they're still ready to go, energetic and full of drive. That's what it takes to have a caliber team that can go win a championship."
Line was the class of the field in yet another KB Racing dominated qualifying day. His 6.680 was more than a .01 quicker than teammate Greg Anderson, who was second with a 6.692. Bo Butner was third.
"We weren't as dominant tonight; obviously, a lot of cars were fast tonight, and I guess that's good, it' makes everybody else happy," Torrence said. "Maybe not us, but a lot of cars ran really good. I'm fortunate enough and was fast enough to be up here; I feel good about that."
***
Bobby Bennett is the Publisher/Editor of CompetitionPlus.com, a leading independent online drag racing magazine, since 1999. For the latest in dragster news worldwide, visit www.competitionplus.com or follow on Twitter @competitionplus
---