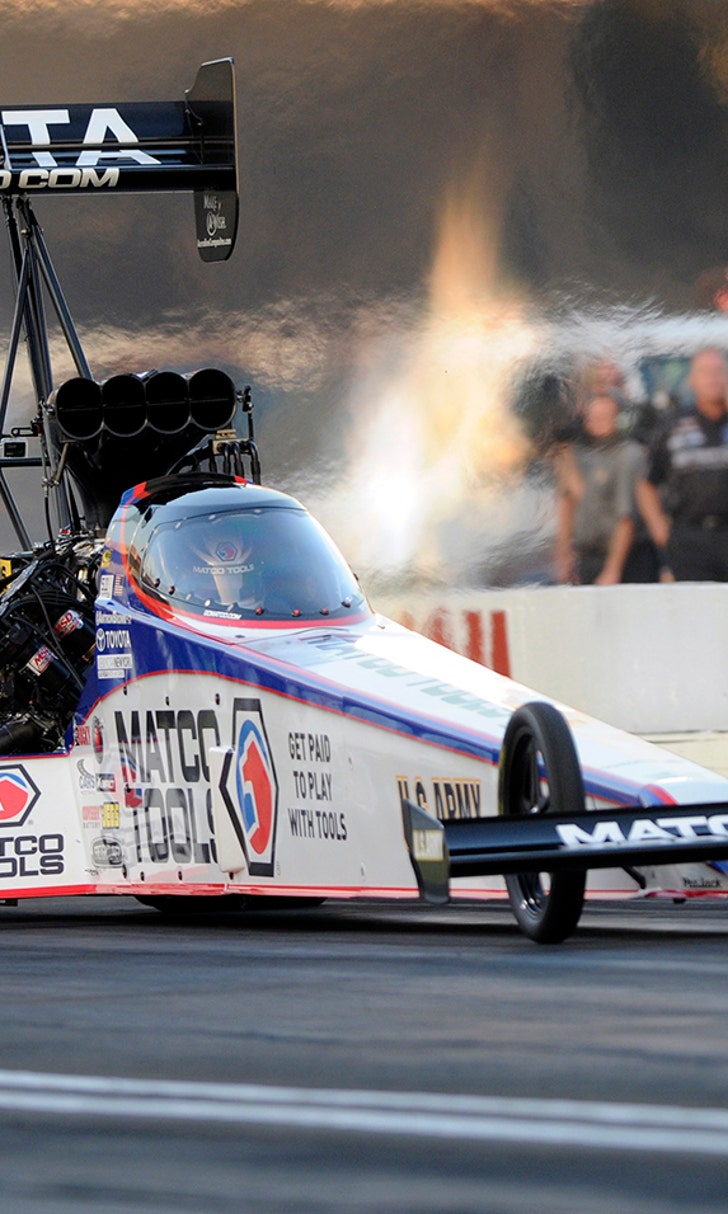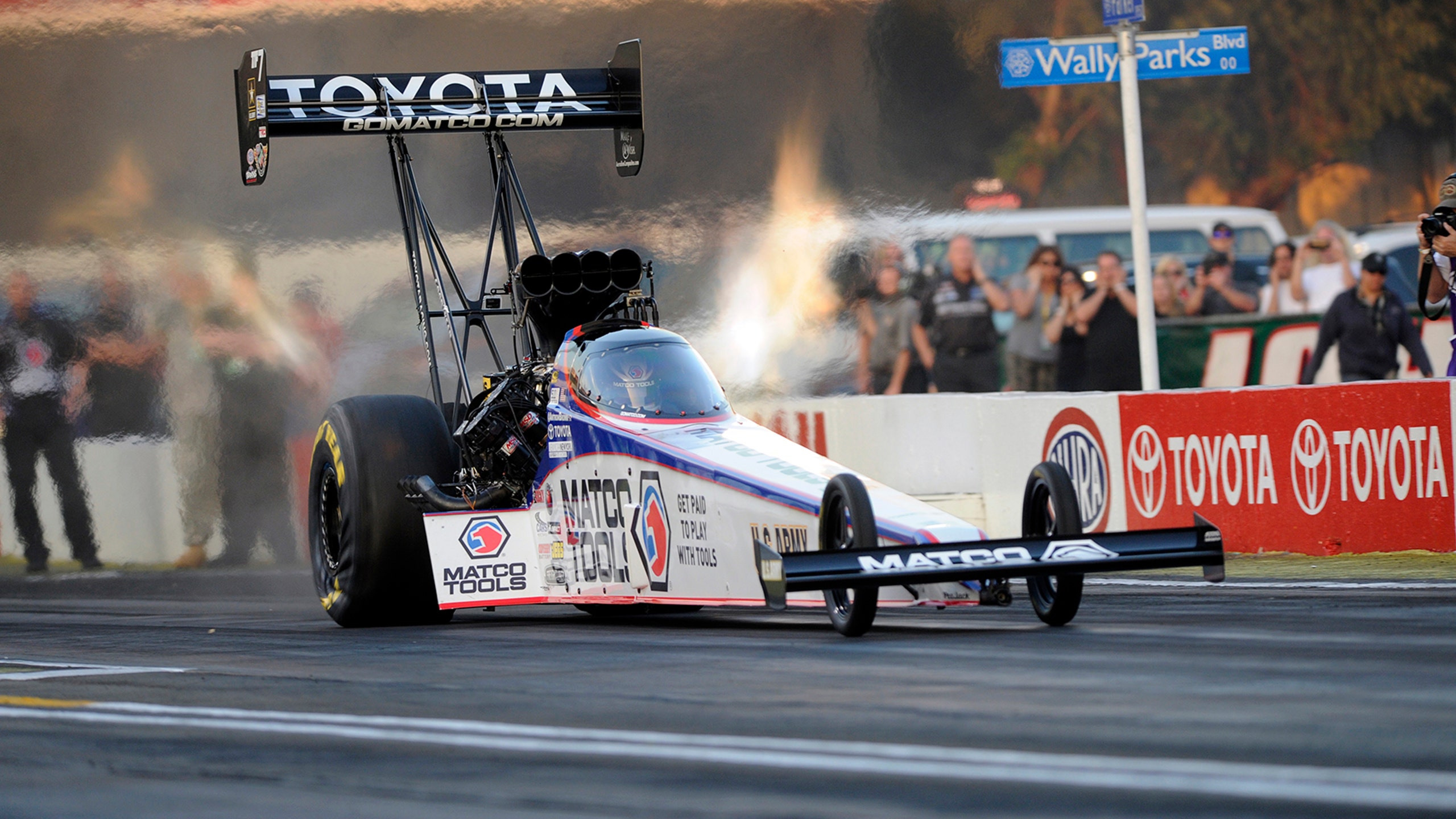 NHRA: Two-time Top Fuel champion Antron Brown set to defend title
BY Samuel Reiman • February 5, 2016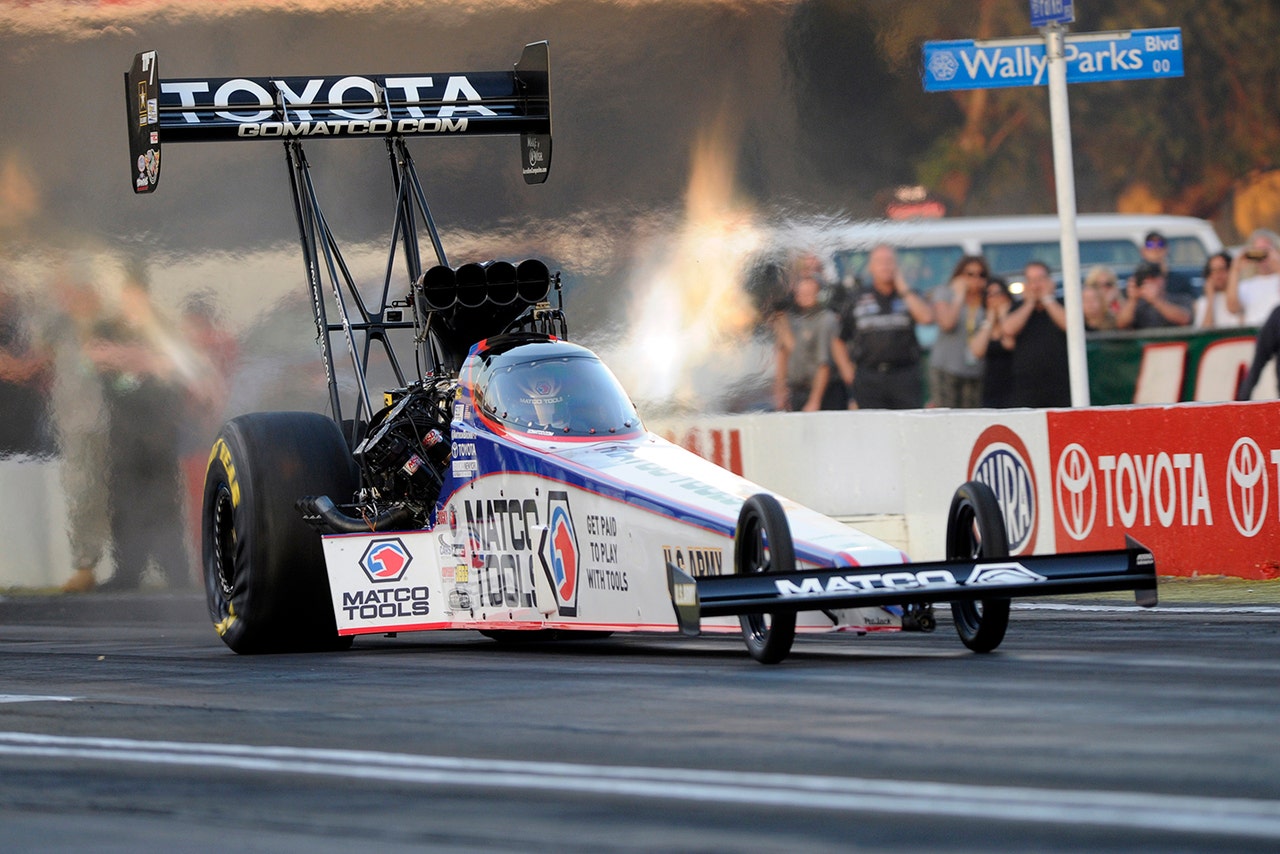 Antron Brown will look to defend his status as NHRA Mello Yello Drag Racing Series Top Fuel world champion in 2016.
The 39-year-old New Jersey native ticked off his second world championship and 50th career win in 2015 in his Matco Tools dragster, ending the year with 54 career wins in total. 38 of his career wins have came in the Top Fuel class.
However, Brown is aware that the competition will continue to be strengthen in 2016.
"The formula hasn't changed but to repeat we have to evolve and get even better," said Brown. "Everybody else in the class has made adjustments to improve and that's what we're striving to do. We have to be just as efficient but even quicker. In this age, you have to be the quickest and most efficient. That's where the level is at in this class.
"When you assemble all the same people together who share that same passion, that's when you can make unbelievable things a reality," Brown added. "I think as a team we're ready to defend this title. We have a little building to do but that will come in time. It's important to get back on that same jell level.
"To see how we grew last year, it was very exciting. (Crew chiefs) Brian (Corradi) and Mark (Oswald) were planning to peak at the right time and we just kept getting better and better. We grew throughout the whole year and capitalized on that when we got to the Countdown. To win seven races and as many rounds as we did with the competition level in this class, it was just phenomenal."
The 2016 NHRA Mello Yello Drag Racing Series kicks off with this Circle K NHRA Winternationals from Feb. 11-14 at the Auto Club Raceway at Pomona.
Three of Brown's 54 wins have came at Pomona, but it was Shawn Langdon who won in the Top Fuel class at the Winternationals in 2015, with Brown having to settle for second.
Meanwhile, defending Pro Stock champion Erica Enders will be looking to stop 2015 Winternationals winner Jason Line from picking up his sixth win at the historic event.
Matt Hagan took the Funny Car win at the Winternationals in 2015, but will have to fight off many big names if he wishes to repeat, including Del Worsham, who will have his sights set on a second straight world championship.
The stars of NHRA have been in Phoenix testing this week, with nhra releasing this NHRA Nitro Spring Training report on Thursday:
---