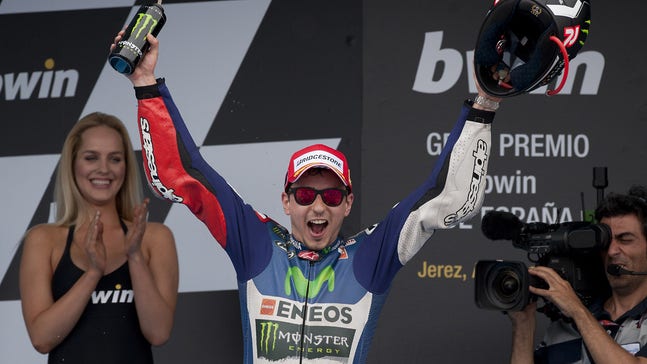 MotoGP: Lorenzo returns to winning ways in Jerez
Published
May. 3, 2015 9:33 a.m. ET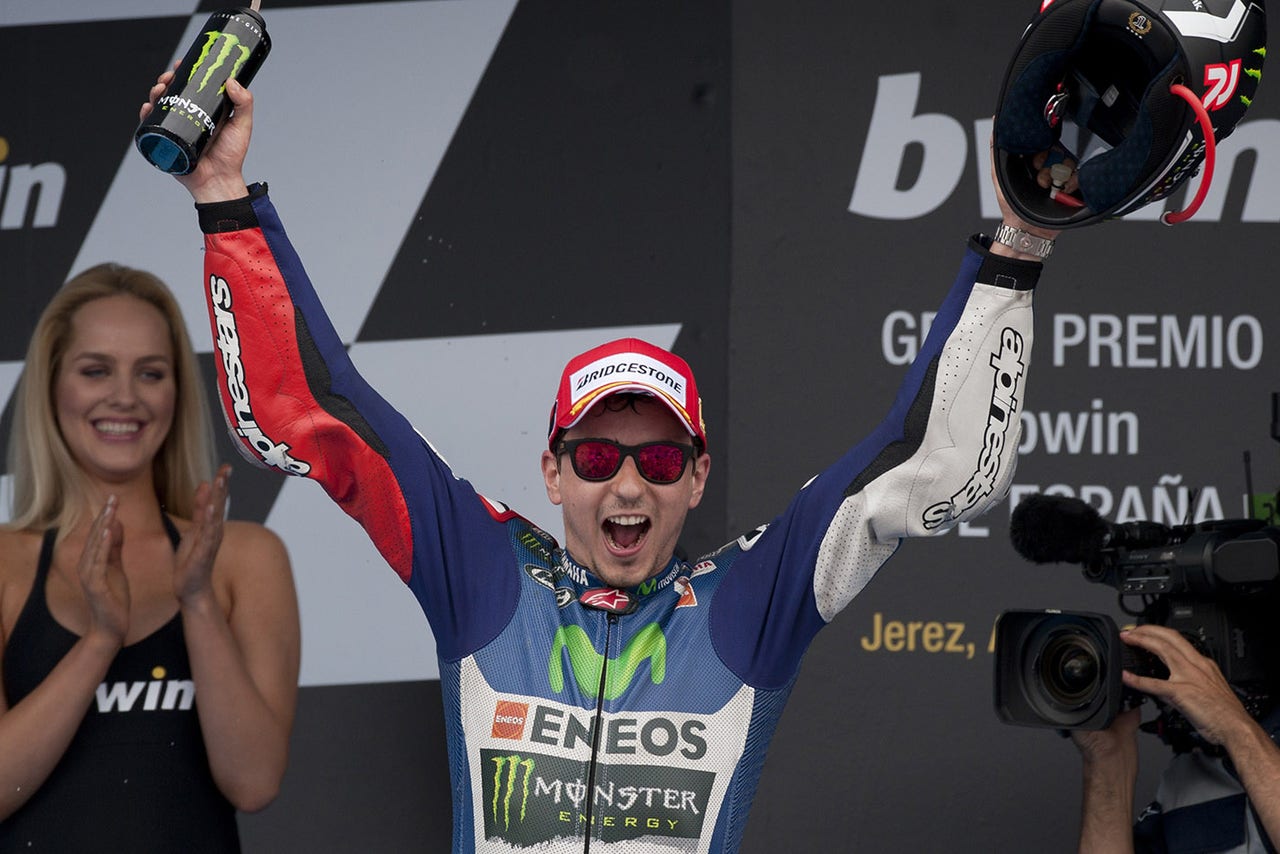 JEREZ, Spain (AP) -- Jorge Lorenzo won his first race of the season after leading the Spanish Moto Grand Prix from start to finish on Sunday.
The two-time former champion had a good start from pole position and steered his Yamaha unchallenged through the 27 laps of the 4.4-kilometer (2.75-mile) Jerez Circuit.
Defending champion Marc Marquez, who had surgery on a broken finger last week, kept his Honda in second place all the way behind his fellow Spaniard.
Points leader Valentino Rossi was a distant third on his Yamaha.
It was Lorenzo's 34th win in the top category, after failing to make the podium in the season's first three races.
"All weekend has been perfect," Lorenzo said. "I was fast everywhere on the track."
Lorenzo won in 44 minutes, 57.246 seconds, with a gap of 5 seconds over Marquez. Rossi was a full 11 seconds off the pace.
Lorenzo had a big enough lead over Marquez to take time to wave to the crowd on a curve before coming into the final straight.
"I am happy with second place because one week ago I was in the hospital," said second-place finisher Marc Marquez.
With his third place finish, Rossi, with 82 points, increased his points lead over fellow Italian rider Andrea Dovizioso in second with 67. Lorenzo passed Marquez into third with 62.
It is Rossi's 200th career podium in all categories.
---