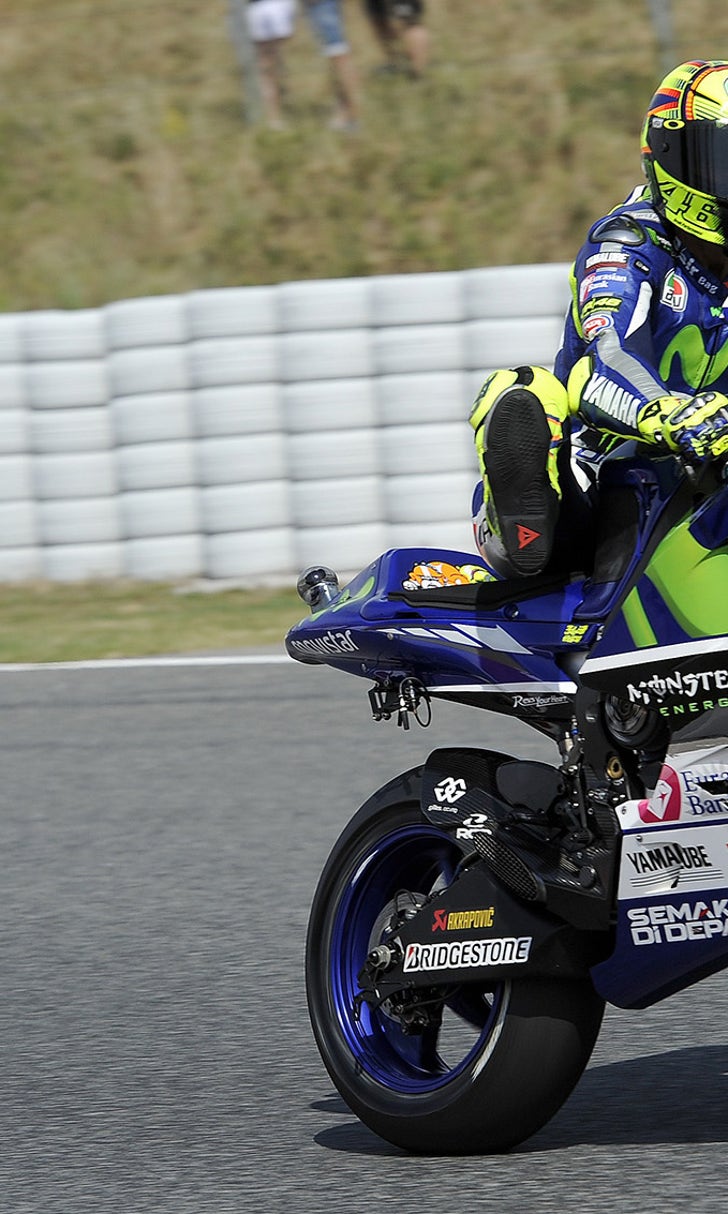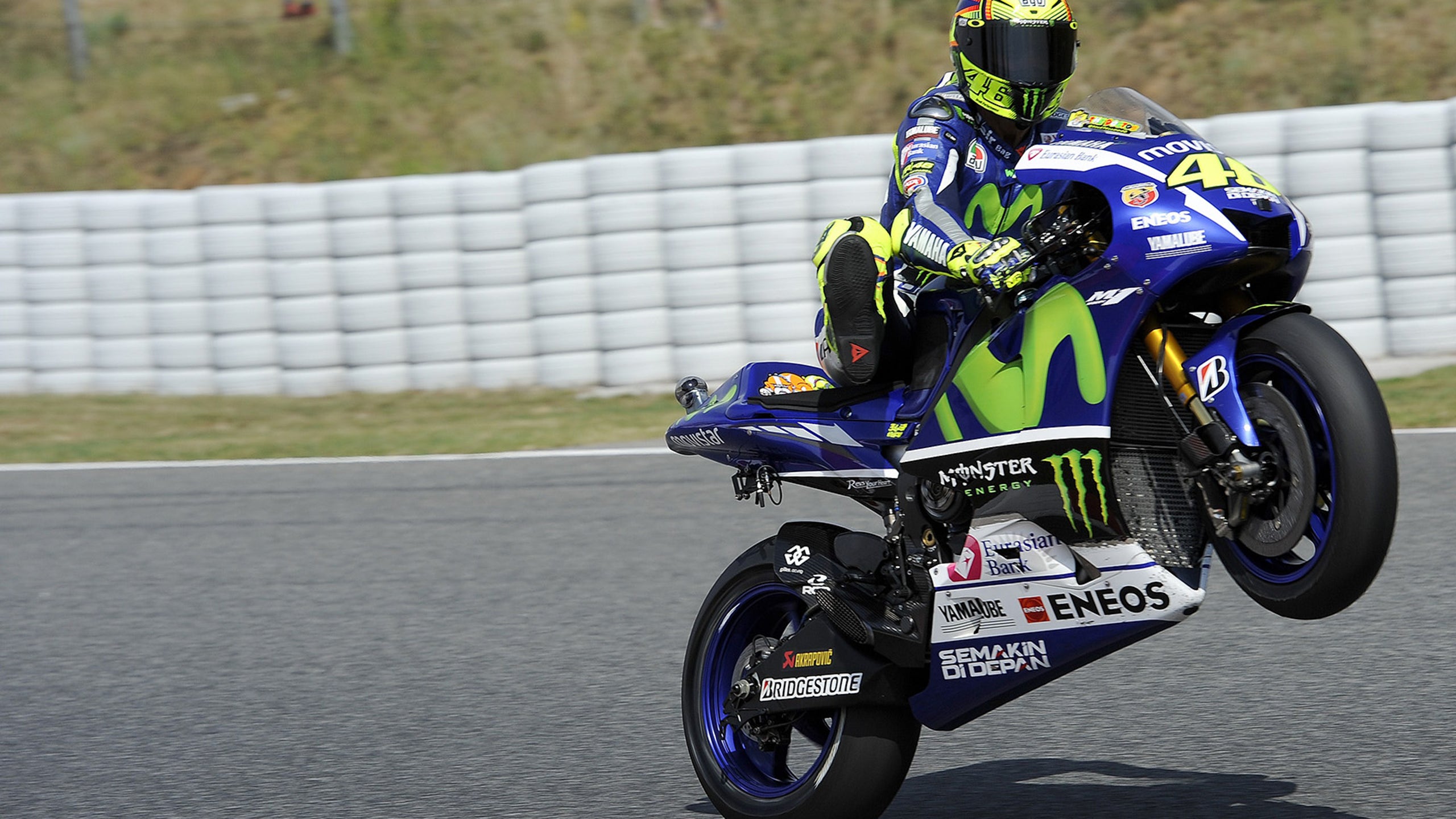 MotoGP: Five things to watch at the Catalunya GP
BY foxsports • June 13, 2015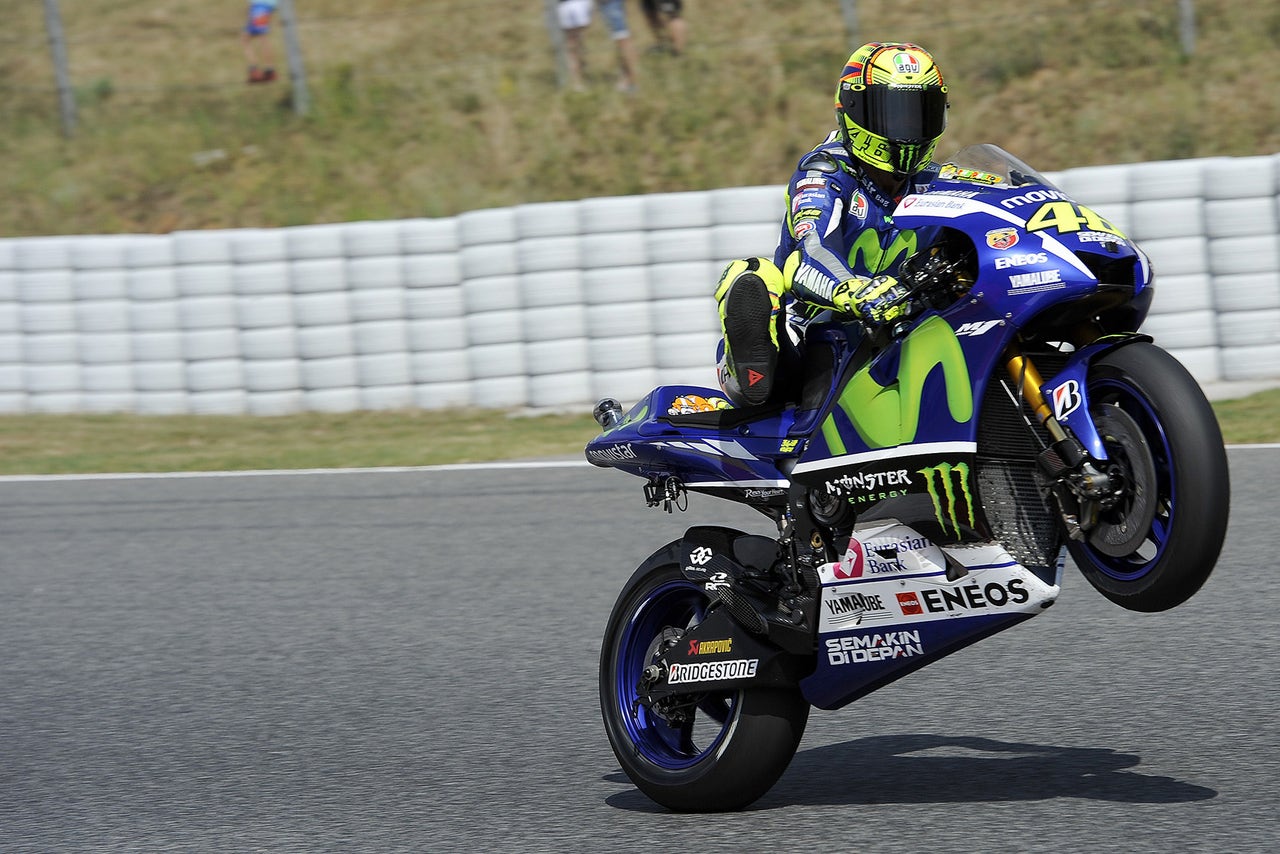 Round 7 of the 2015 FIM MotoGP World Championship from Catalunya will be shown LIVE beginning at 7:45 a.m. ET Sunday on FOX Sports 1.
Here are five things to watch during the race:
JORGE LORENZO - Four in a row?
Jorge Lorenzo is in the zone and has been untouchable to win the past three races by leading every lap - 78 in all. His practice performance with the Yamaha M1 in race trim has been both supremely fast and consistent. Lorenzo is at his best when racing alone out front, and all his rivals concede that his race rhythm here can be a platform for victory. The key to having a chance against Lorenzo is to upset his rhythm early in the race, so expect the Suzuki riders and Honda ace Marc Marquez to make an early charge to gain the upper hand. But Lorenzo has the mindset to put the hammer down from green light to checkered flag, and if he repeats his practice pace, he is on target to take the championship lead from Yamaha teammate Valentino Rossi.
SUZUKI - Eight-year losing streak
Aleix Espargaro ended Suzuki's eight-year pole position losing streak here. Can he also end the eight-year race win blackout? Back in 2007, Australian rider Chris Vermeulen was the last Suzuki rider to a pole (Assen) and race win (Le Mans). It's a big call against the supreme race pace of Lorenzo, but the Suzuki engine upgrade here has added horsepower without hurting bottom-end response. Along with increased top speed, both Espargaro and teammate Maverick Vinales have a strong race pace. After a three-year break from MotoGP, Suzuki is just seven races into its comeback, so victory might be a step too far. The last time Suzuki went 1-2 on the grid was way back in 1993 with Kevin Schwantz (pole) and Alex Barros (2) -- and Schwantz won that race at Jerez.
MARQUEZ - Honda Band-Aid
Is the Honda Band-Aid enough for Marc Marquez to kick start his stalled championship campaign and end a four-race losing streak? A revised exhaust system has helped smooth out the throttle response of Honda's awesome V4 motor, according to Marquez, but it is not the final solution to a lack of rear grip and front-end crashes that he claims has been triggered by the "aggressive" engine character. This is Marquez's home race in his beloved Catalunya, and a packed house of partisan fans will be urging for victory. But the notorious low grip levels of a usually hot Barcelona circuit will test Marquez's patience and the ability of Honda's electronics geeks to further tame the RC213V. The one thing Marquez says he will not tame is his attacking style, and he has only one target, to push 100 percent to try and win.
ROSSI - Sunday man
Valentino Rossi has a deserving reputation of being at his ruthless best on race day. But his inability to get his head around MotoGP's 15-minute qualifying shoot-out is increasingly making Sunday a massive challenge even for Rossi's brilliant race craft. For the third race in a row, Rossi starts from Row 3, and he will be forced to engage in an early scramble for track position. By the time he gets clear air, it is likely that Yamaha teammate Lorenzo, Honda man Marquez and one of the Suzuki riders will have made a break. Rossi can get to the podium from seventh on the grid, but he needs race wins to maintain his championship points lead and end the surge by Lorenzo.
TURN 13
The final corner -- Turn 13 -- of the 2.9-mile Barcelona circuit was the scene of one of the most dramatic moments in the history of the Catalunya Grand Prix. In 2009 at the final corner of the final lap, Rossi made a stunning winning move, up the inside of Yamaha teammate Lorenzo, within sight of the checkered flag. It came after a titanic between the pair and Lorenzo vowed that he would never again give anyone the room to pull that move. If this race comes to a last lap showdown, then watch Turn 13. On that day in 2009, a 16-year-old Marquez watched the drama unfold.
"I think everybody remembers this last corner by Valentino and I will try and I hope to arrive at this situation on Sunday," said Marquez.
Click HERE for more MotoGP news and features.
---