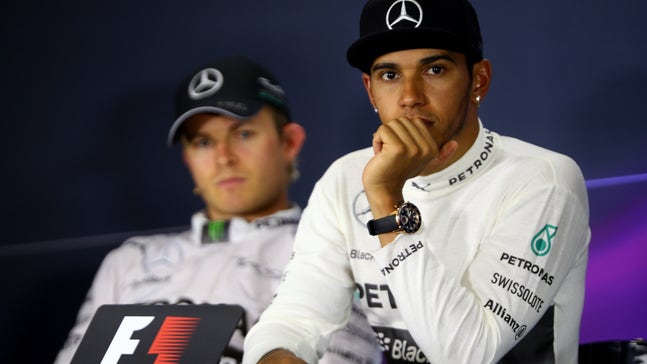 Mercedes' only Formula One rival lies within
Published
May. 12, 2014 9:05 a.m. ET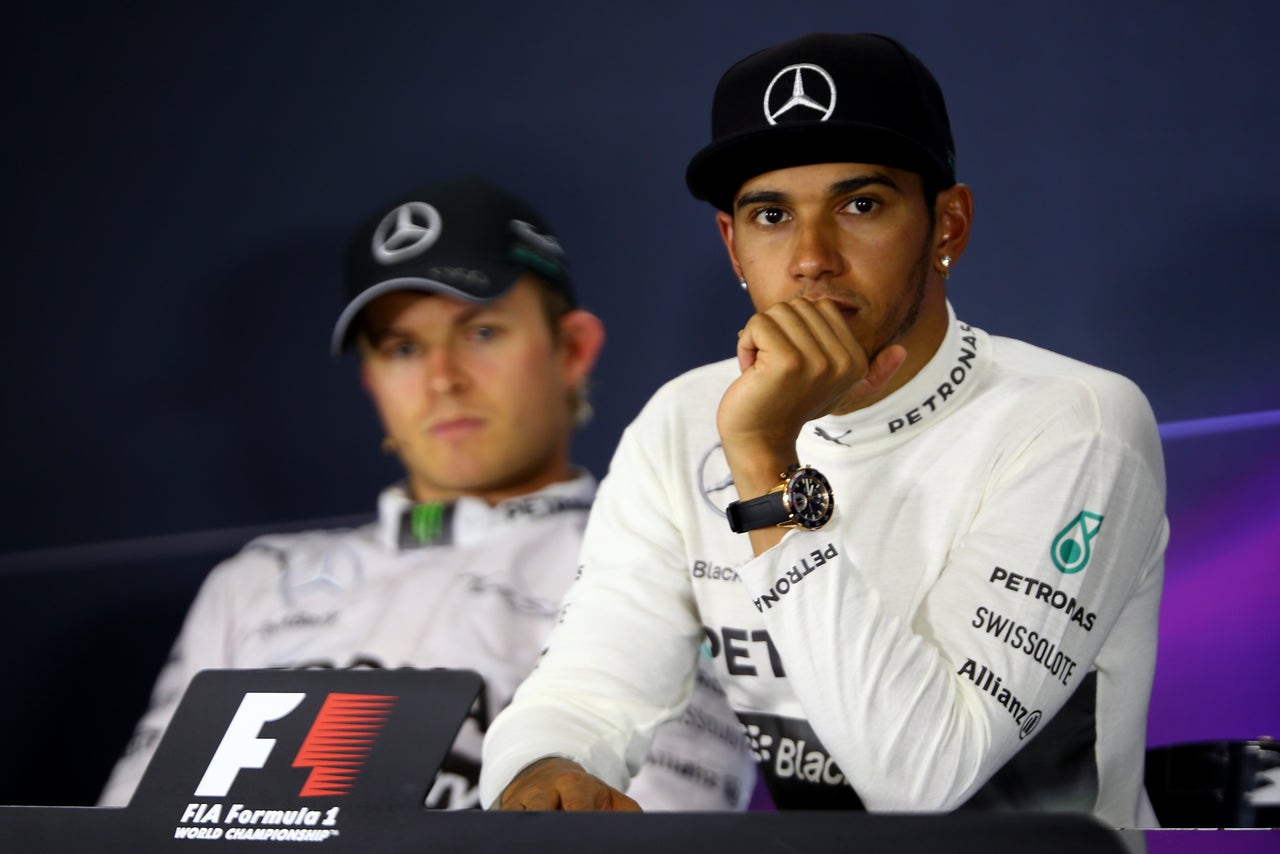 BARCELONA, Spain (AP) After cruising to a fourth straight 1-2 finish at the Spanish Grand Prix, it appears the only obstacle to Mercedes winning its first constructors title would be a feud between drivers Lewis Hamilton and Nico Rosberg.
The rest of the Formula One field sure isn't putting up much of a fight.
Before coming to Spain, teams had three weeks to improve their cars after Rosberg won the season opener in Australia and finished second behind Hamilton as the British driver earned a hat trick of wins in Malaysia, Bahrain and China.
No matter. Hamilton and Rosberg breezed through qualifying to start from the front of the grid, and then took in Sunday's race and never looked back.
The German team based in Britain has handled the switch to V6 turbo hybrid engines and a rule book overhaul better than any other car builder. Mercedes has 197 points in the constructors' championship, while four-time defending champion Red Bull trails in second with 84.
''We're becoming the best team in F1,'' Rosberg said. ''I would still say Red Bull is the benchmark at the moment but we're definitely shaking their chair ... and I think there's the possibility that soon we will be the absolute best team. In terms of team organization, capabilities, we're getting there and hopefully it will be a long domination.''
So far, Mercedes is letting the duo battle it out, and provided each with a different pit stop and tire strategy on Sunday. In Bahrain, the twosome dueled down to the wire and had several close calls.
Hamilton's fourth victory in a row moved him ahead of Rosberg in the driver's championship with 100 points to Rosberg's 97.
''We have two incredible drivers who are capable of fighting until the last corner of the last lap,'' Mercedes team principal Toto Wolff said. ''They were incredibly closely matched in spite of running different strategies in the race.
''Their battle is so intense and so close that I am sure it will carry on all the way to the final race.''
Teams will have two more days of testing at the Barcelona-Catalunya track. Then it is off to Monaco, where - in theory - Mercedes' challengers can hope the serpentine urban circuit will limit their full potential.
They have a huge gap to make up.
At Montmelo, Rosberg crossed the finish line 48 seconds ahead of Red Bull driver Daniel Ricciardo in third. The fastest Ferrari driven by Fernando Alonso was 1 minute, 27 seconds slower than Rosberg, and all but the top six finishers ended up being lapped by both Mercedes cars, including Ferrari driver Kimi Raikkonen and the two McLarens.
''They have the title in their grasp,'' Alonso said.
It is no secret that the term ''teammate'' in F1 is a misnomer with little relation to its use in other sports. As Lotus driver Pastor Maldonado said when asked how he would feel to be Rosberg and coming in runner-up to Hamilton: ''I would hate Lewis as well. For sure, you always want to beat your teammate.''
Hamilton's disruptive rivalry with then-partner Alonso at McLaren in 2007 left both drivers one point shy of the driver's title. Hamilton is now seven years older at 29 and six years removed from his only title.
The problem for the other 10 teams is that while Hamilton and Rosberg make no attempt to raise their relationship above a cool cordiality, they have known one another since competing in carts as youngsters.
''We've been through this before,'' Rosberg said. ''It's not a first time and even back then we had discussions, debate(s), but (we) always discuss it and life goes on. So that helps.''
Hamilton joined Mercedes last season after Rosberg had spent three years alongside Michael Schumacher. Hamilton said it took time to adjust and develop an understanding with his driving partner.
''I guess Nico and Michael both kind of gelled and went in one direction with the balance and then as I've come along, mine is slightly different and I guess we've then created a hybrid,'' Hamilton said. ''Nico's come halfway, I've come halfway so we now require the same things from the car. It takes a while to build those relationships and that's probably been a key strength to this year.''
---