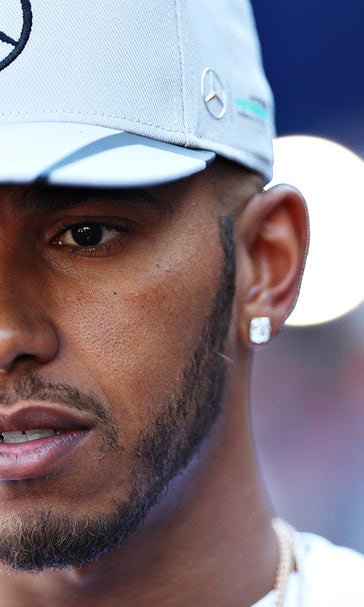 Mercedes confirms Lewis Hamilton will take grid penalty in Belgium
BY foxsports • August 25, 2016
Mercedes has confirmed that Lewis Hamilton will take grid penalties in Spa as he will use the sixth examples of some power unit elements.
Exactly how far back Hamilton will start is yet to be determined, as he might take seventh examples as well, to give him extra stock for the remainder of the season. If that happens he will definitely be last on the grid, whatever his position in qualifying.
Hamilton said that he hadn't given up hope of winning the race but will definitely be out to minimize the damage to his title chances.
"In terms of winning, that's the goal," he said. "But it's going to be very, very hard if, obviously if the gap is close between other cars. We're in the third year of evolution of these cars, so Red Bull have been very quick in some of the races, same with Ferrari particularly and down the whole grid, so it's going to be harder than it was last year or the year before to climb through the field, for sure – but I'll do everything I can. It's really about minimizing the damage of taking the penalty.
"I really don't know how far I can get up. It depends, the pace of the other cars. We'll start tomorrow and we'll find out. If Red Bull are right close with us, that's two cars less, that's three down and then the gap follows behind. If the others are much much slower than the possibilities go up.
"There's going to be safety cars, all sorts of things. I started last in Hungary a couple of years ago when the gaps were much bigger and came fourth, so Sunday's definitely going to be harder than that and I just hope that I can get into the points. As long as I'm going forward, that's what matters."
Asked if the driver should pay the penalty for the "incompetence" of the team he said: "I mean it is a team sport. We win and we lose together as a team. Whether I make a mistake and the team take the penalty for it, or the team make a mistake, sometimes it's not actually mistake, it's just the kind of thing that happens.
"I don't look at it as incompetence, I find it a growing experience for us because we've learnt a lot from the issues that have happened and hopefully won't have them again. It's just unfortunate that I'm the – I guess – the test mouse, or whatever you want to call it, that's tested all of these issues, because obviously none of the other Mercedes engines has had the problems I've had."
---
---