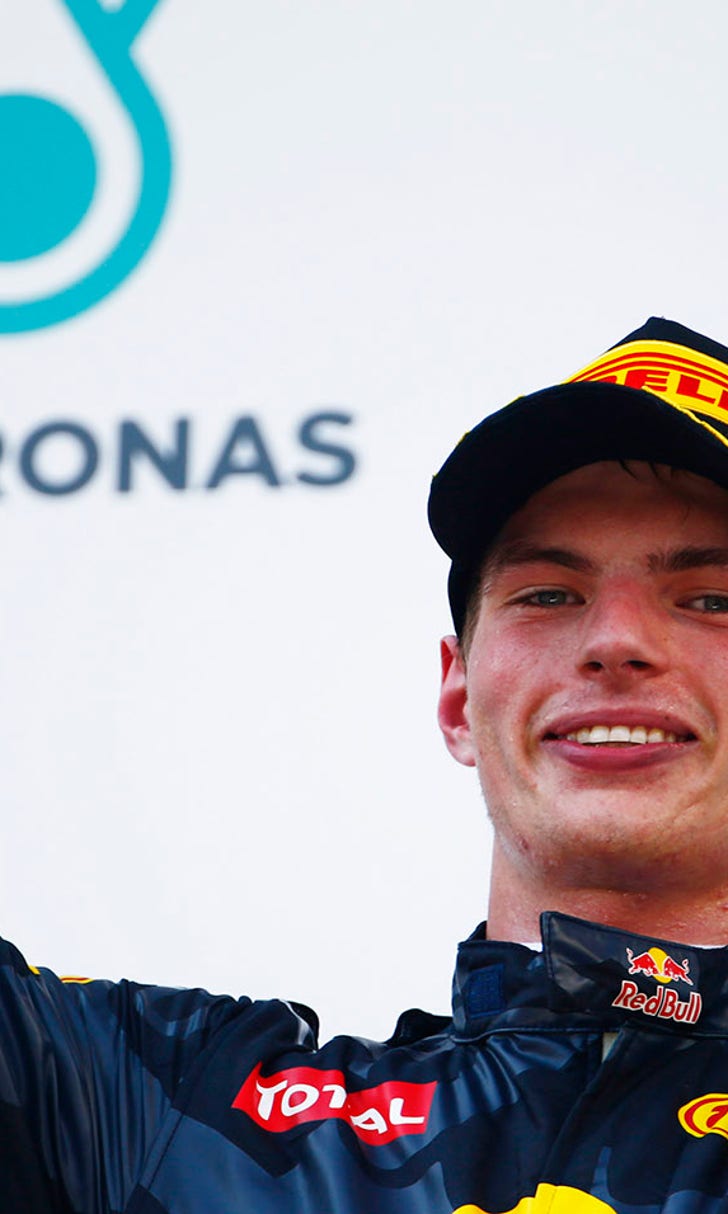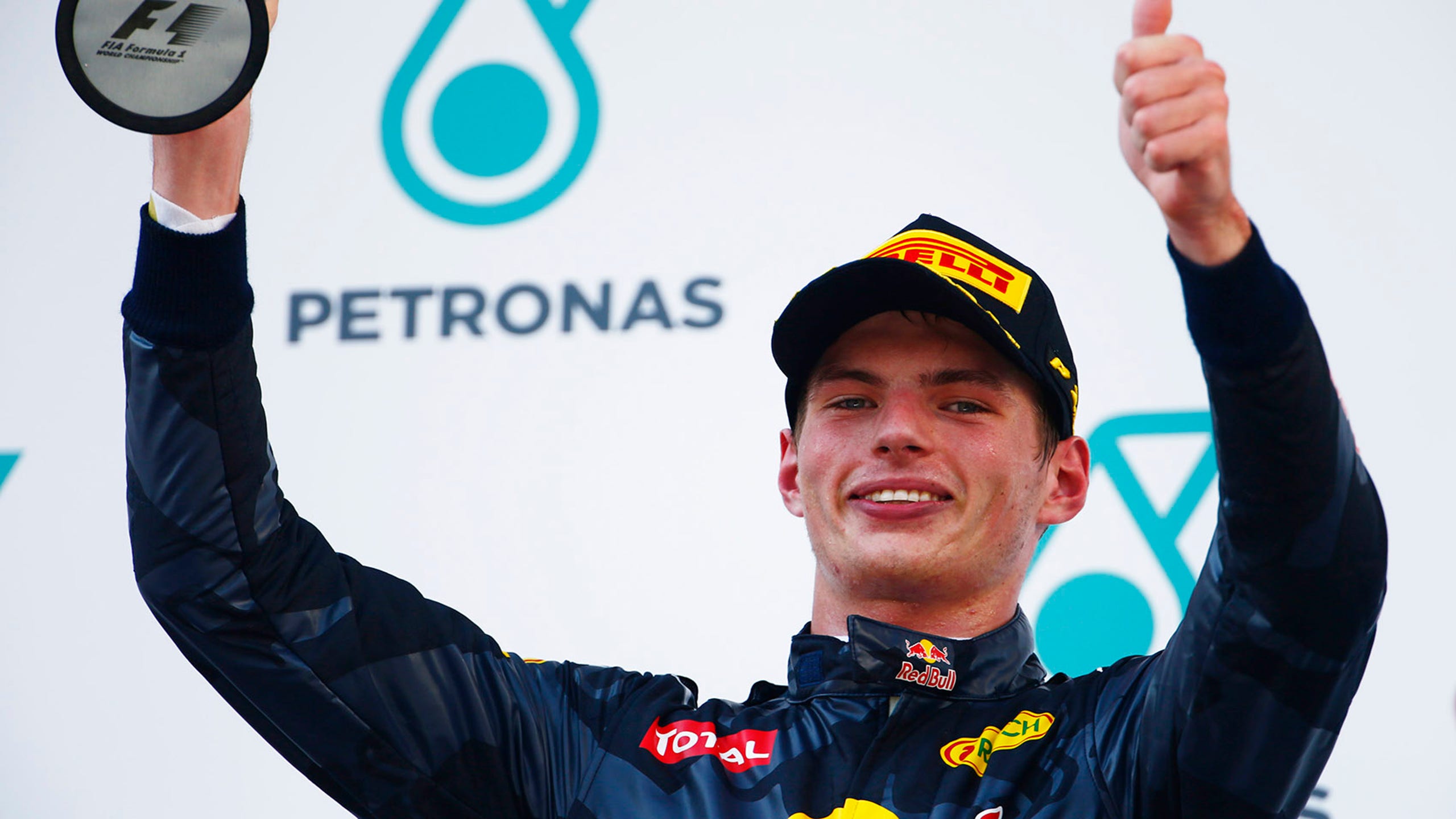 Max Verstappen upbeat despite losing out to teammate
BY foxsports • October 3, 2016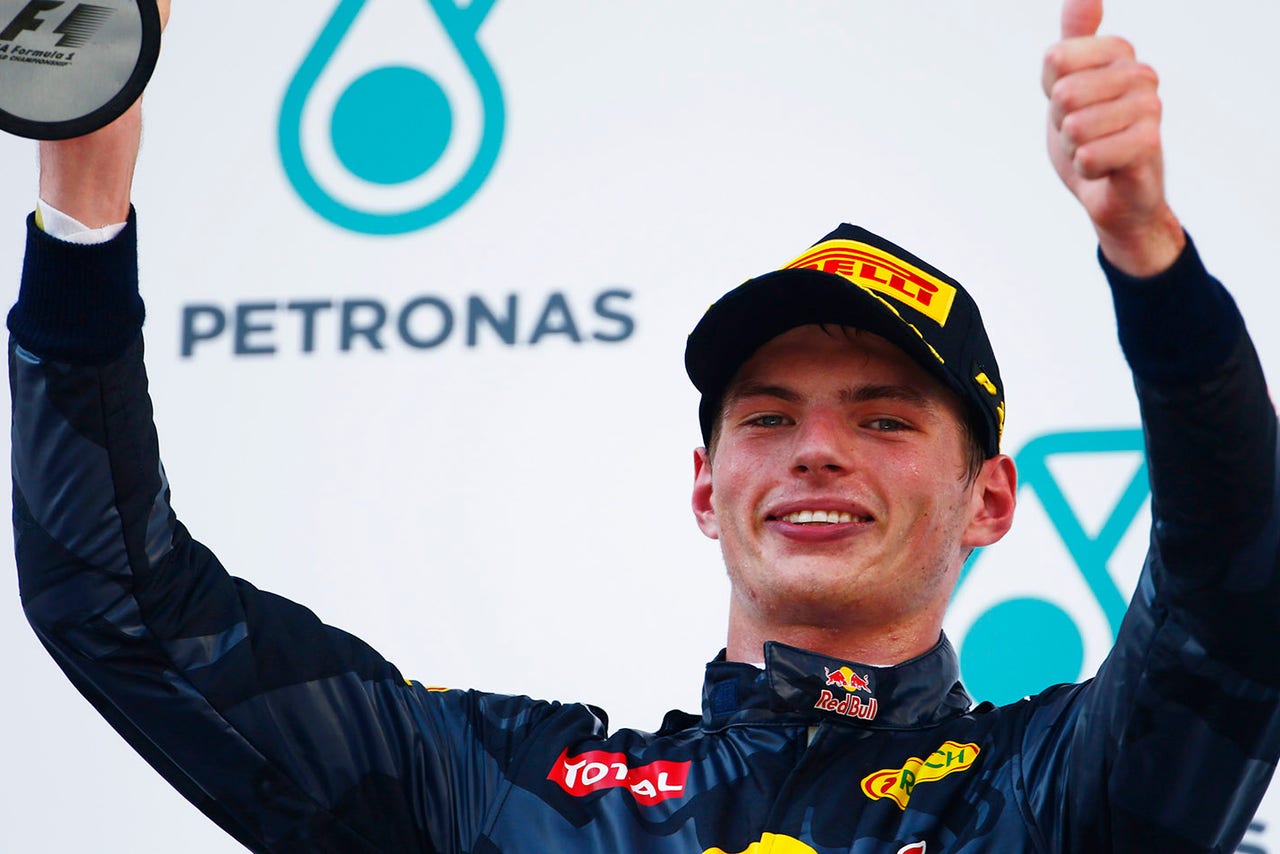 Red Bull Racing's Max Verstappen put in another strong performance in Malaysia and, at one time, looked like he might threaten Lewis Hamilton for victory. However, in the end, the Dutchman finished second behind teammate Daniel Ricciardo.
Verstappen lost ground at the start but put himself in a good position with an early pit stop under the Virtual Safety Car, which put him out of sync with Hamilton and Ricciardo ahead.
"Finally I had a good start, so I was happy with that," said Verstappen. "But then into Turn 1 I braked late, but I was still behind Nico, and then Sebastian just dived up the inside, just went really deep, and there was definitely no space for that and he T-boned Nico.
"So I had to avoid all the debris and the two cars. I lost three or four positions because of that which, of course, was a shame because we were in a good position after the start. But then after the Virtual Safety Car I saw the green flag, so I immediately passed, I think it was Kimi, so I was of course happy with that.
"From there on the pace was good. I passed the other cars and I was closing up to the guys in front and then we tried a different strategy and, when I was driving on the hard tires it seemed to be the right one, so I was closing up to Daniel and we had a good fight, a fair fight, and I think it shows a respect between us."
In the closing stages, Verstappen had the advantage of fresher tires, but the VSC after Hamilton's retirement allowed both Red Bull cars to pit, and that handed the tire advantage back to Ricciardo.
"Even after that little fight it looked like it was going to happen - but then unfortunately the Virtual Safety Car came out again. So we pitted again. I had to go on used soft, I think Daniel had new ones, but still it was a great battle, we were pushing each other in the heat.
"Normally you can cruise a bit at the end of the race, or at least it's a bit less physical, but until the last lap we were pushing really hard. Today that's second but it's a great result for the team, scored a lot of points. The car was working all weekend, I think it showed already on Friday in the long run that it was working really well. I think we can be really pleased with this."
Verstappen said he enjoyed his on-track battle with Ricciardo.
"I think it's always fun when you give each other enough space. We were not trying to squeeze each other or anything, that's great racing at high speed. And then into Turn 7, we tried to brake as late as we could - but at one point I decided to give up because I was a bit in the tighter line so, in case you clip the curb, you bounce to the left, we both have nothing. It's better to be one and two."
---
---