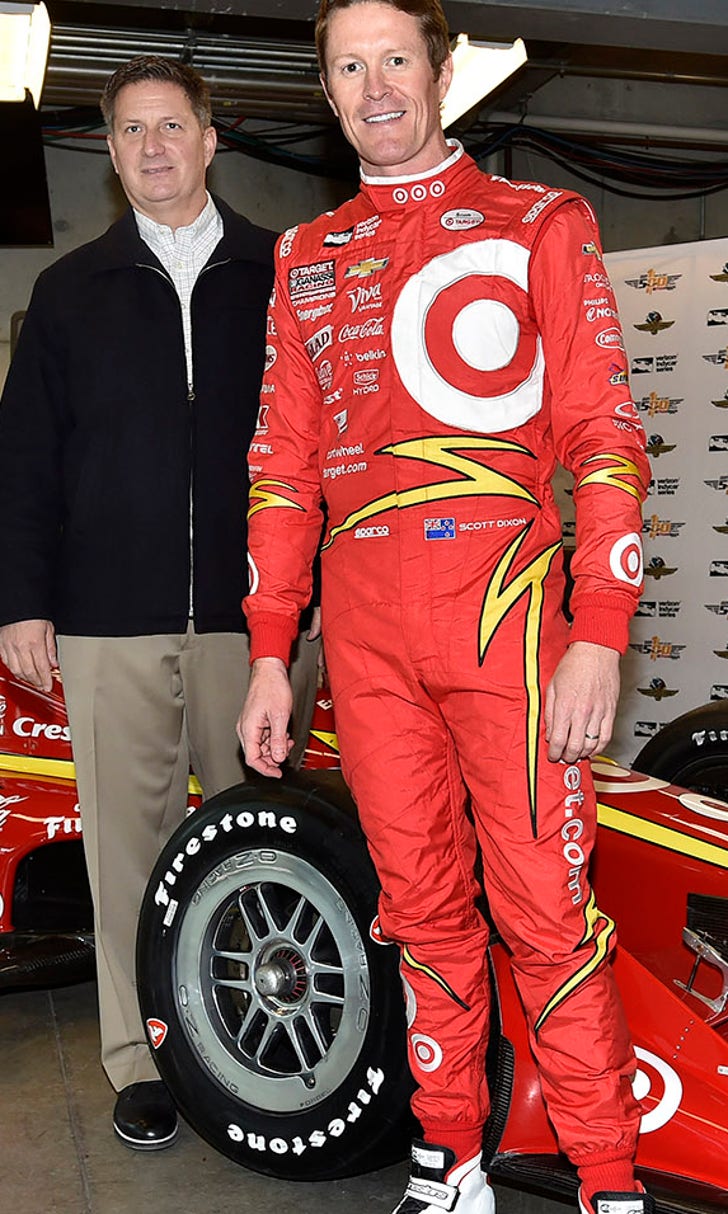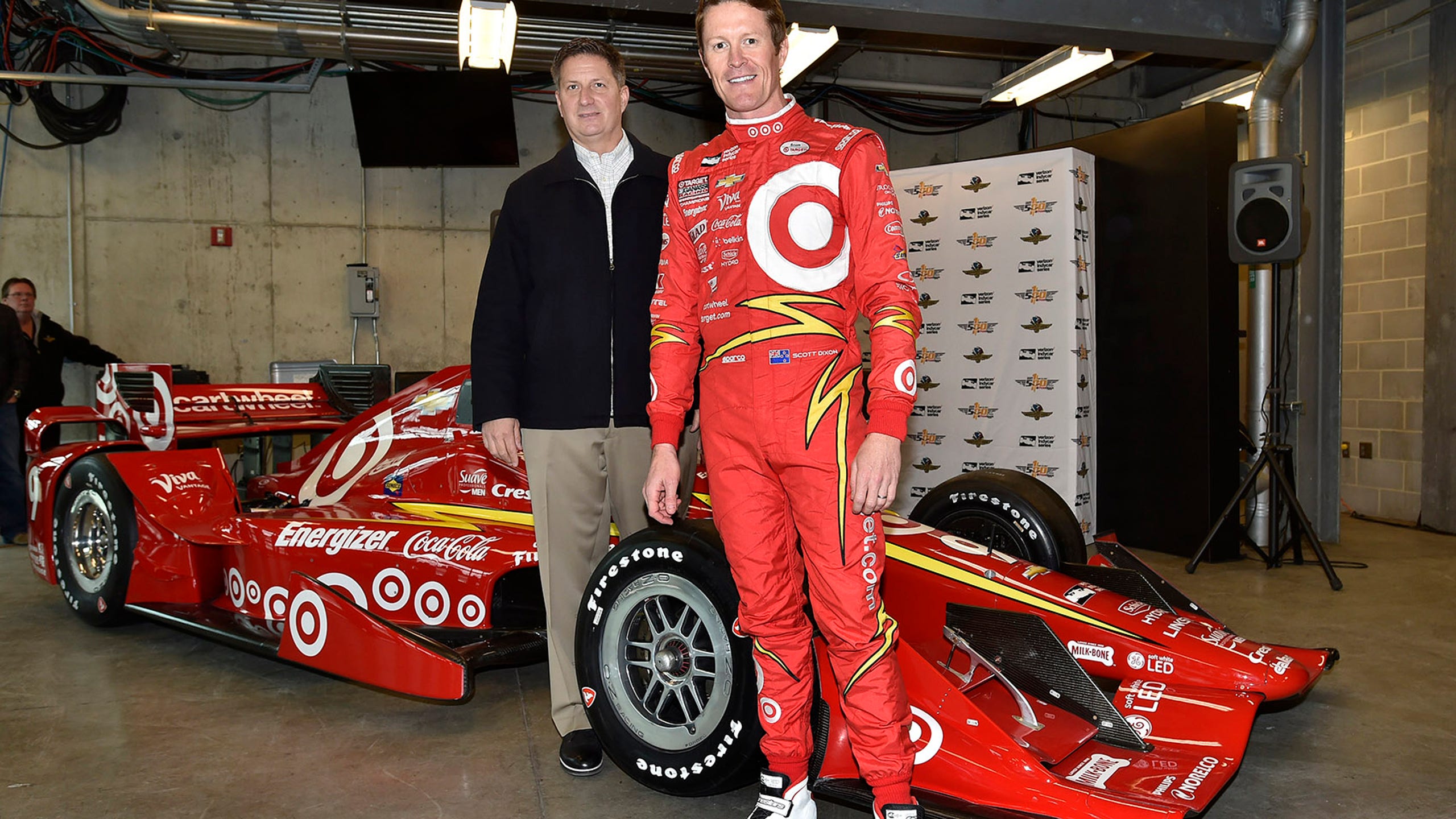 'Lightning bolt' livery returns to IndyCar
BY Samuel Reiman • February 2, 2016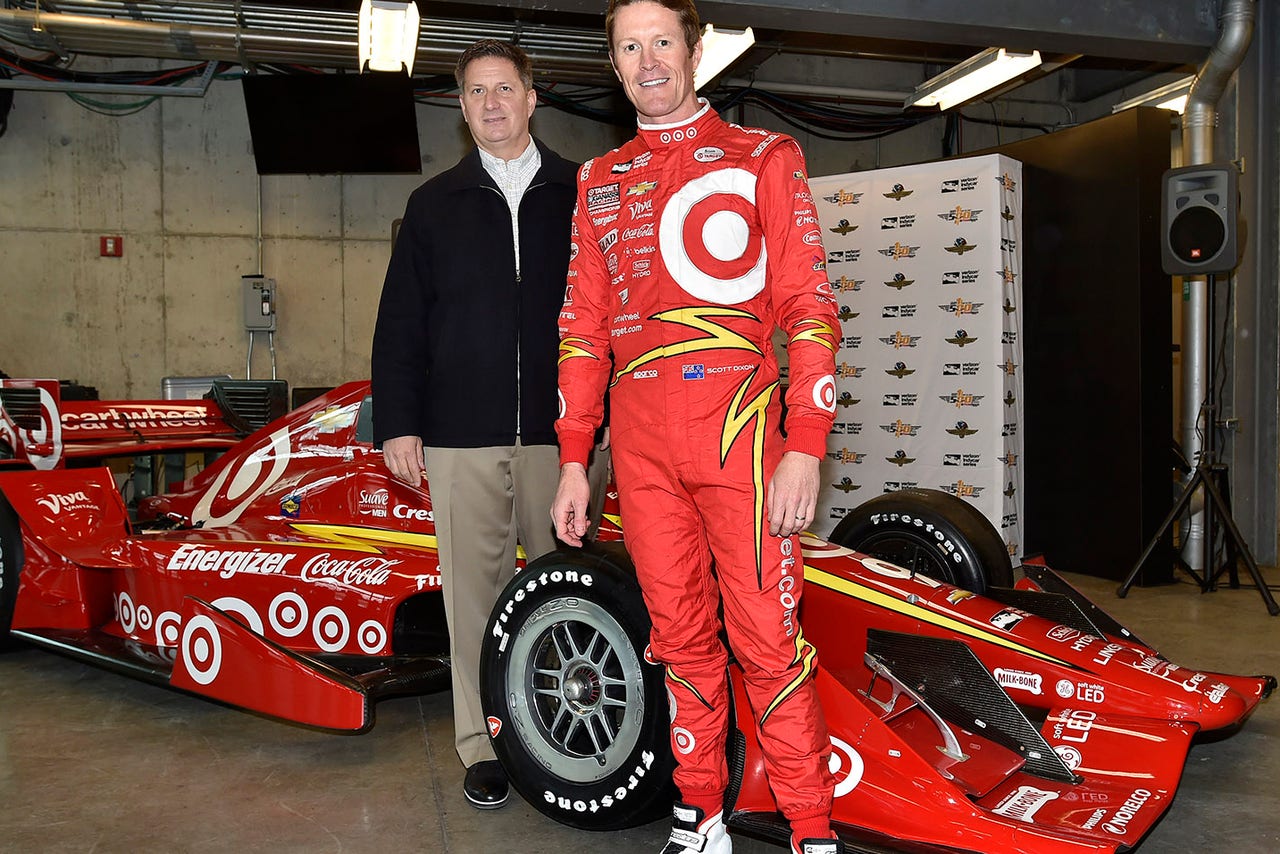 Scott Dixon will bring back the "lightning bolt" livery to IndyCar in 2016.
Four-time IndyCar champion Dixon unveiled his No. 9 Target Chip Ganassi Racing Chevrolet to a crowd of onlookers at IndyCar Media Day on Tuesday in Indianapolis. The unveiling was also being watched by many on a YouTube live stream provided by IndyCar.
The livery had debuted at the 1995 IndyCar season opener at Homestead-Miami Speedway, with Jimmy Vasser and Bryan Herta behind the wheel.
It soon became world famous, with Target Chip Ganassi Racing drivers taking the scheme to the championship from 1996-1999, with Vasser winning it in 1996 followed by Alex Zanardi from 1997-1998 and then Juan Pablo Montoya in 1999. Montoya then took the livery to victory lane at the 2000 Indianapolis 500. It was last ran at the 2001 season finale in Fontana, with Bruno Junqueira and Memo Gidley.
"Heading into such an historic season with the 100th Running of the Indianapolis 500, the Lightning Bolt paint scheme taps into some of the most memorable times in Target's longstanding partnership with Chip Ganassi Racing," said Steve Lauletta, President, Chip Ganassi Racing Teams. "Scott Dixon will be carrying a big part of history with him in the 2016 Verizon IndyCar Series season, not only as the four-time and defending Champion for Team Target, but with the livery of past Target Champions such as Vasser, Zanardi and Montoya from a very special era in Target's racing history."
Click HERE for more IndyCar news and features
---