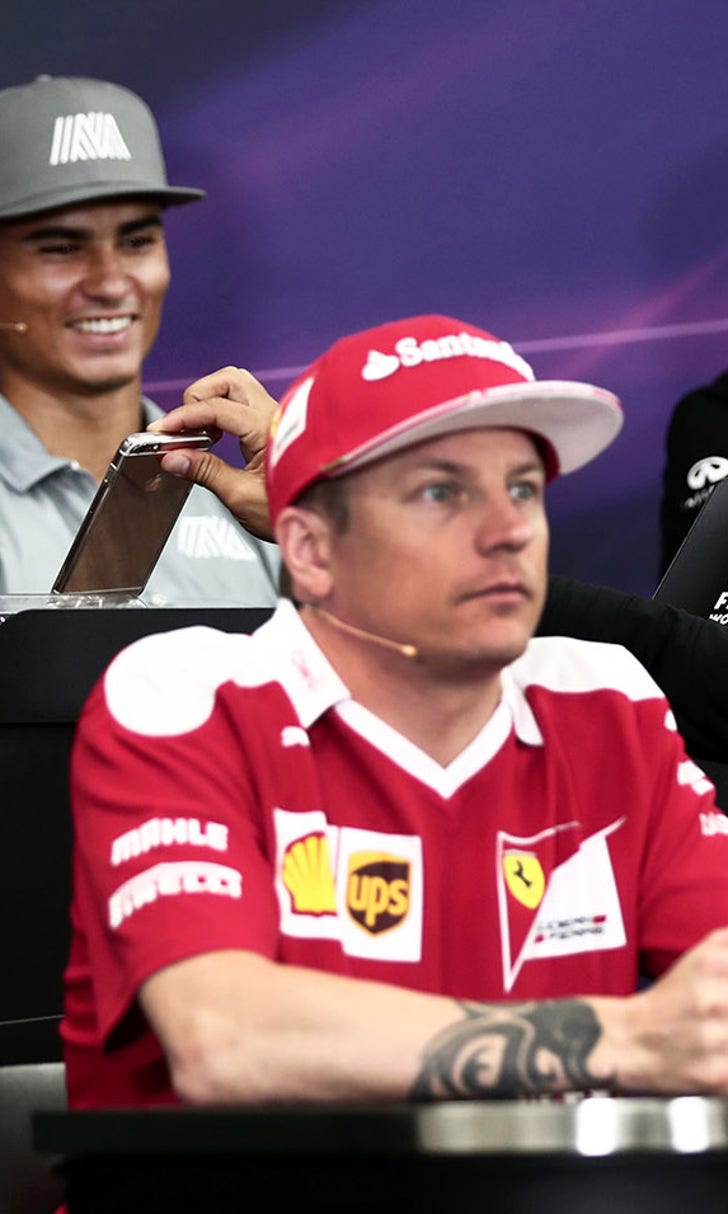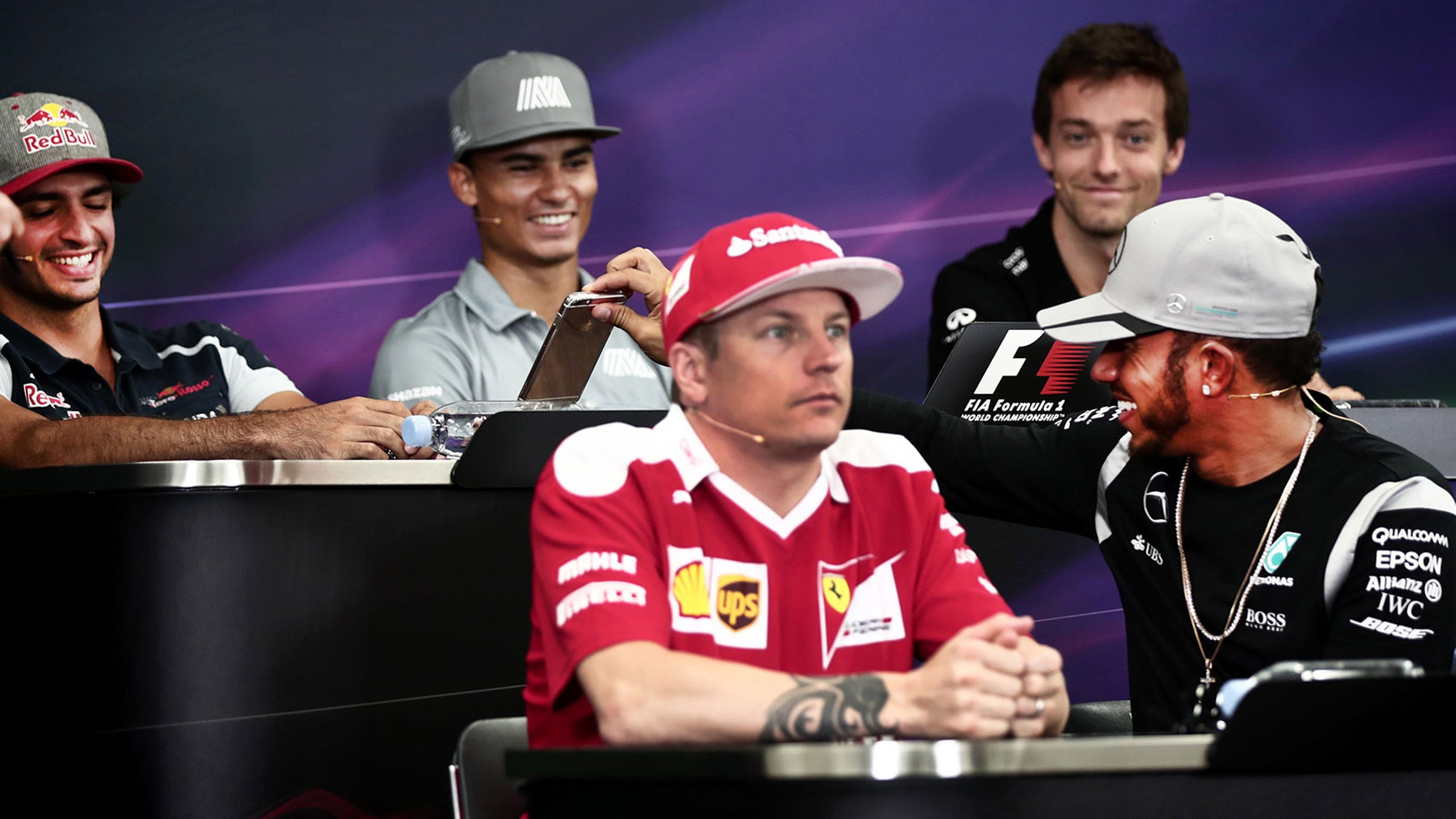 Lewis Hamilton plays around on Snapchat during F1 press conference
BY foxsports • October 6, 2016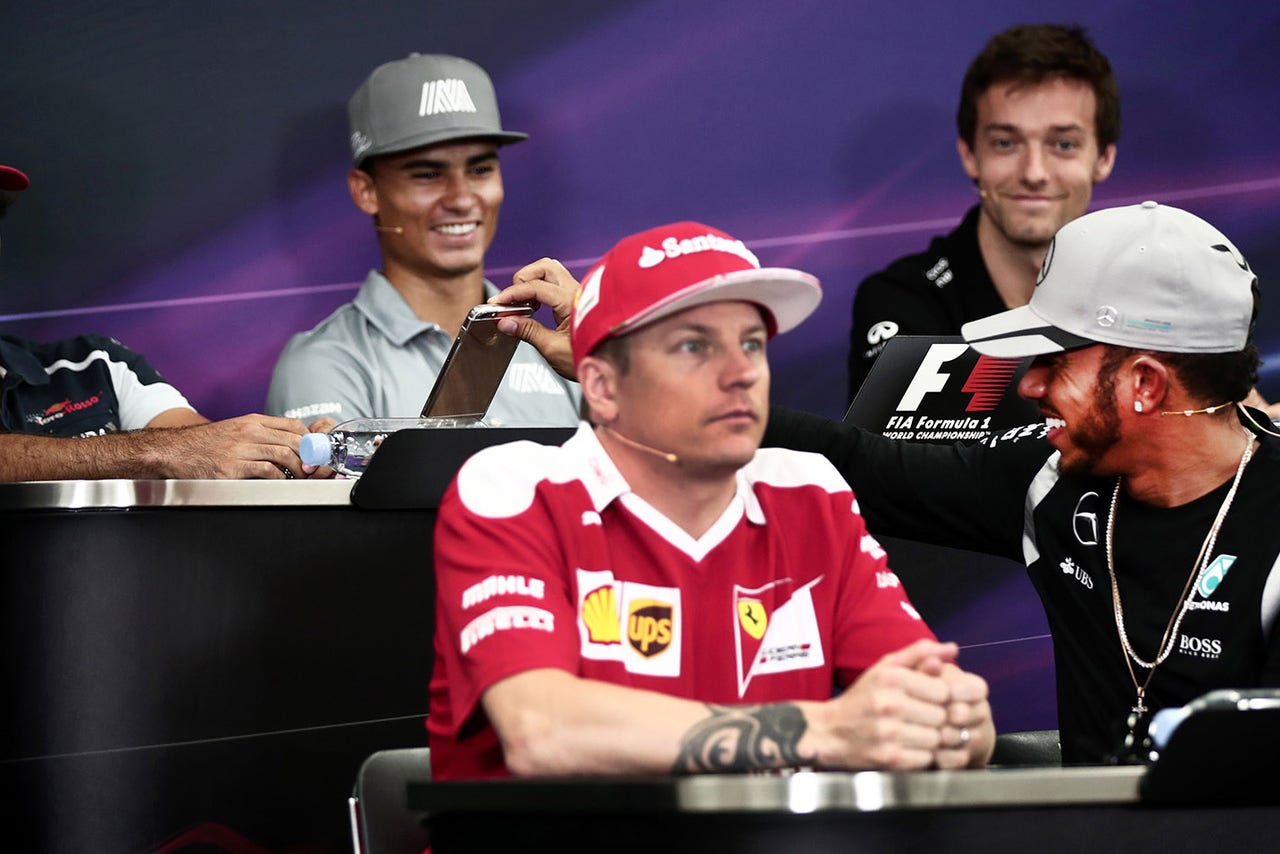 Mercedes driver Lewis Hamilton is under fire after spending his time during Thursday's F1 press conference in Suzuka, Japan, playing around on Snapchat.
Hamilton enters this weekend's Japanese Grand Prix 23 points back of teammate Nico Rosberg due to an engine failure in Malaysia.
Despite that, the defending World Champion seems to be in high spirits entering this weekend as he spent his time during Thursday's press conference taking short videos of his competitors on Snapchat, and using filters to add an element of humor: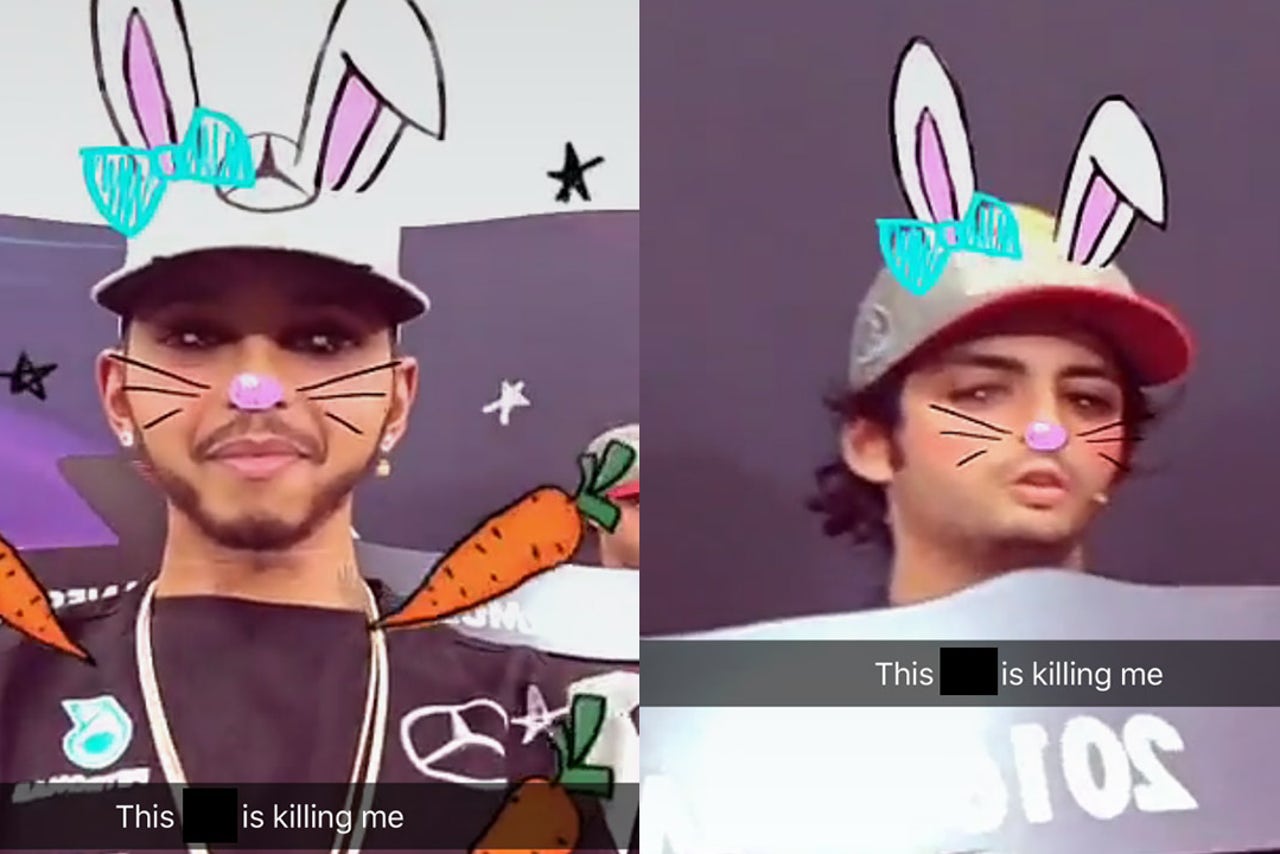 F1 drivers Lewis Hamilton and Carlos Sainz, Jr. as rabbits with the caption "This [expletive] is killing me."
F1 driver Carlos Sainz and Mercedes F1 Communications Manager Bradley Lord as deer.
When asked what he was doing, Hamilton answered, "just some snaps of us drivers, it's quite funny.
"We've been doing [these press conferences] a long, time time, and it's the same each time so got to keep adding new things to it."
However, not everyone was impressed with Hamilton's antics during the press conference, and some British media outlets have called him out for being disrespectful to the media and fans in Japan.
To that point, Hamilton responded on Twitter: "Today was meant to be fun, not at all disrespectful. Some people take themselves too seriously. I had a blast, highlight of my day!
"Regarding the press conference, it's been the same for 10 years. It's not the media or mediator, it's the format. Fans should be asking the questions!
"Lastly, Japan is one of my favorite places. I admire their culture and values as people. Please visit if you can, there's not place like it."
Meanwhile, Toro Rosso driver Carlos Sainz wanted to make sure he got the last laugh after Hamilton turned him into a deer using filters:
---
---