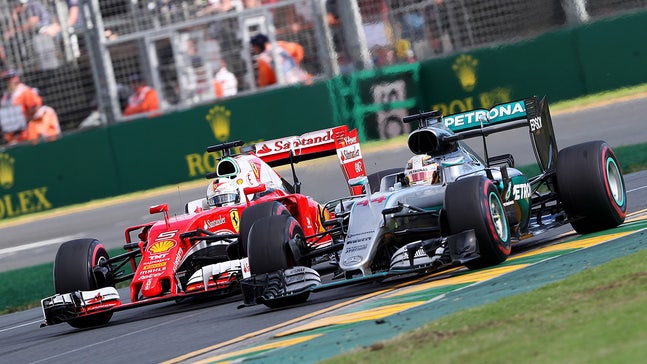 Lewis Hamilton forced to do some damage control in Australian GP
Published
Mar. 20, 2016 11:01 a.m. EDT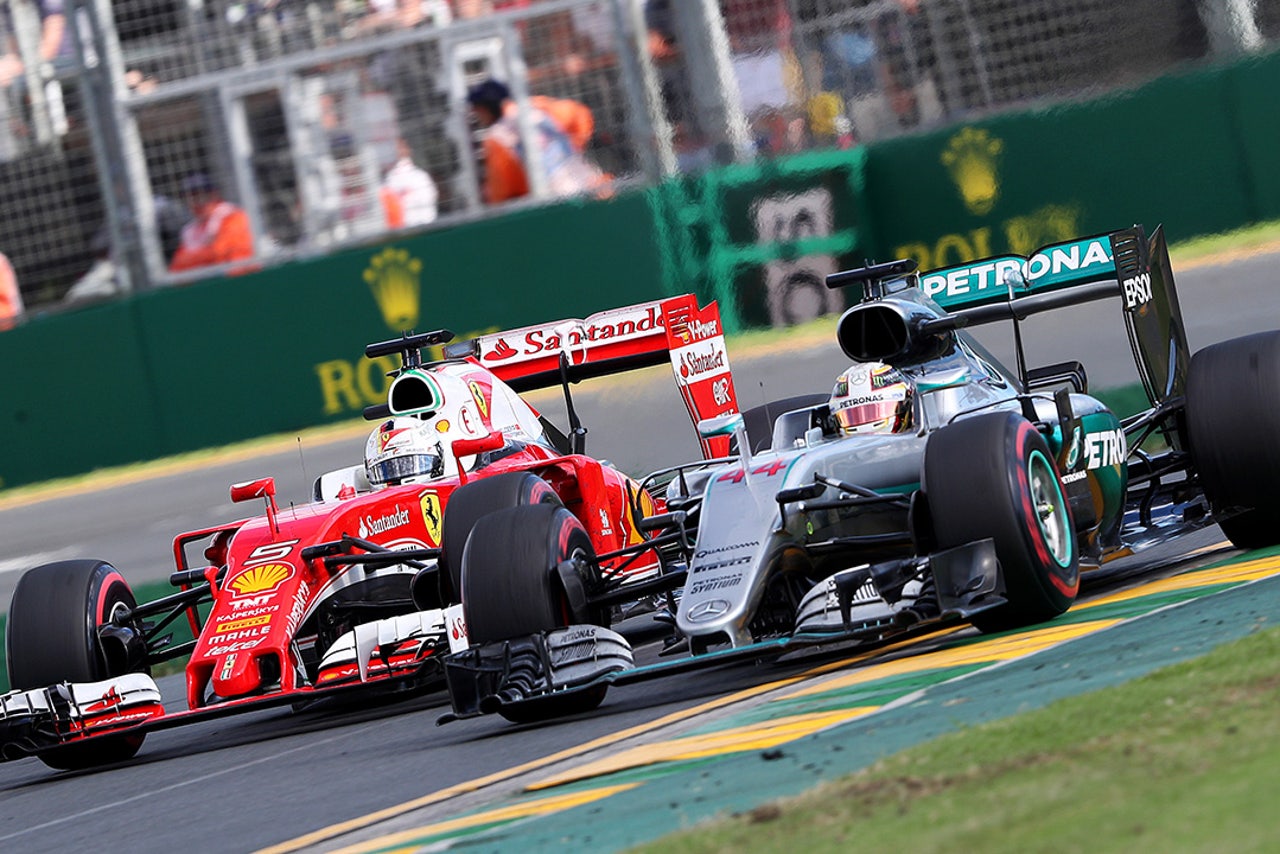 Lewis Hamilton was in upbeat mood after the Australian Grand Prix, despite losing out to Mercedes teammate Nico Rosberg.
Hamilton acknowledged that by finishing second he lost only seven points to Rosberg, whereas two years ago he left Melbourne 25 points behind after retiring.
"Well, generally for me a great race," Hamilton said. "I think it was really exciting. Obviously it's always great when you get away in the lead, especially with all the work we did in the past days, but it doesn't always go your way. Having to fight back from behind, it's very, very hard to follow as we all know from the history here -- but ultimately I'm just really proud of what the team have done to enable us to finish on the front today.
"Ferrari obviously are there and in the battle as you've seen today, so hopefully some exciting races coming up ahead of us. I did the best I could with a difficult start and, yeah, just grateful I got back. Damage limitation really, because obviously Nico [Rosberg] could have had a lot more points than me today.
Regarding his start, Hamilton admitted it could have been much worse.
"My one was quite eventful, but fortunately I didn't get any damage, but obviously lost a lot of ground," Hamilton said. "Getting off I just fell to maybe third or fourth. I was on the outside of Nico, and Nico was forced wide or something maybe and I was on the outside of him so a little bit on the Astroturf and the grass so I lost a little bit of ground. I got overtaken by quite a few people and after that did something to try and fight my way back, which was hard work, but I enjoyed it."
---
---