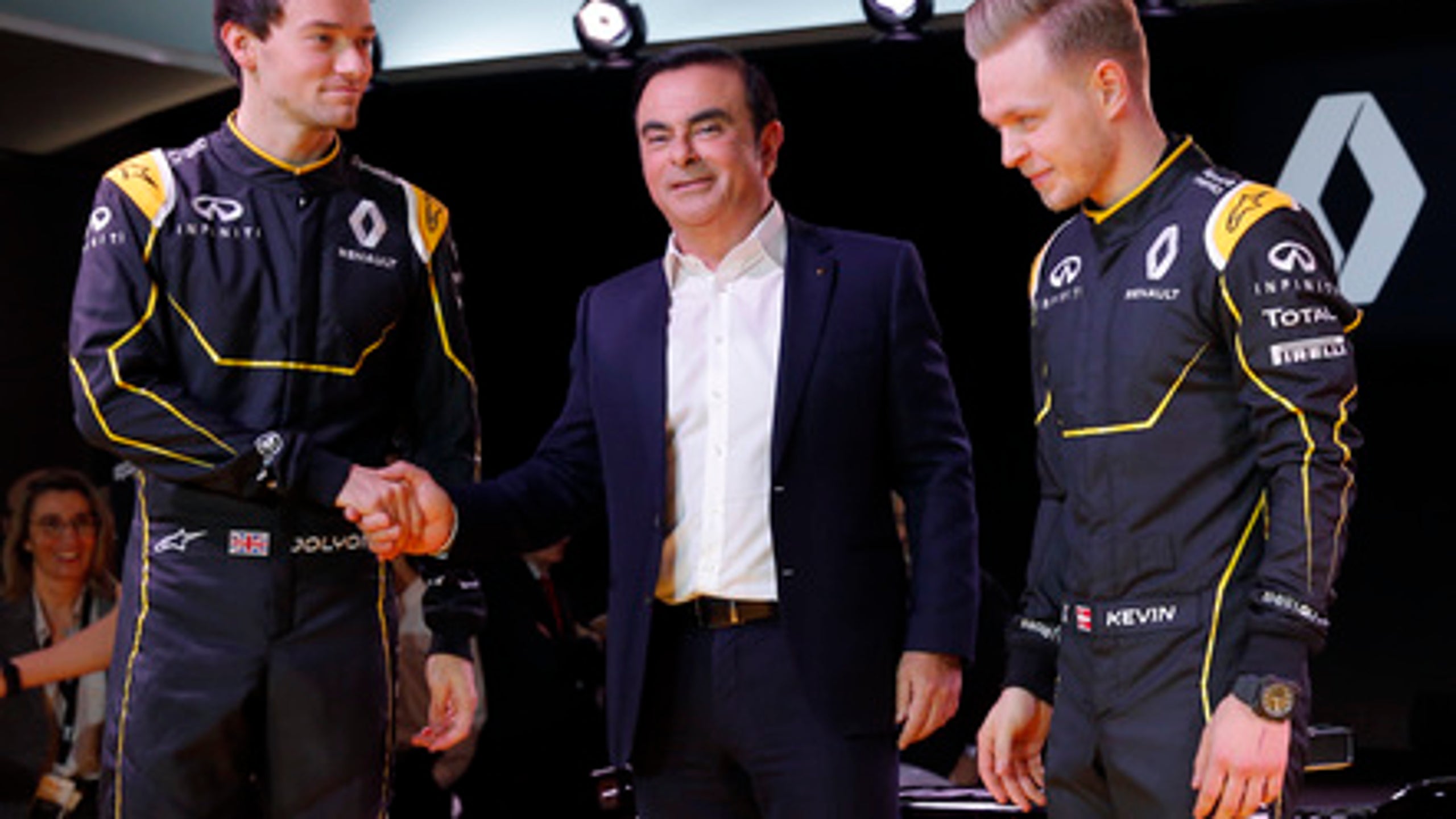 Kevin Magnussen replaces Pastor Maldonado in Renault F1 team
BY foxsports • February 3, 2016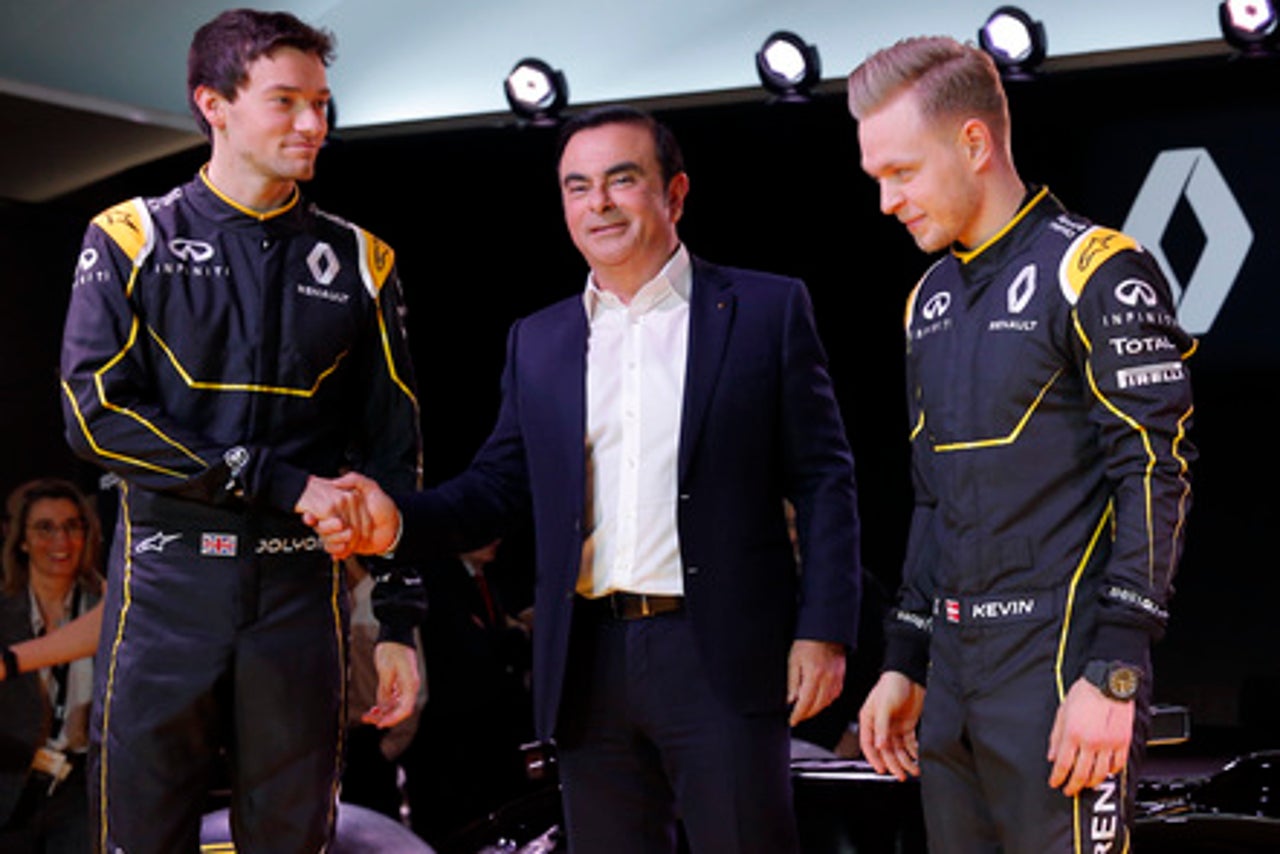 GUYANCOURT, France (AP) Former McLaren driver Kevin Magnussen is Renault's new driver this year in the French carmaker's return to Formula One as a racing team.
Magnussen, who replaced Pastor Maldonado, will partner Britain's Jolyon Palmer. Also on Wednesday, GP3 champion Esteban Ocon was named as test and reserve driver.
The 23-year-old Magnussen joined McLaren in 2010 as part of the team's young driver program. He was installed as a full-time driver for the 2014 championship, and finished second in his debut at the Australian Grand Prix. He was dropped after one season following Fernando Alonso's arrival from Ferrari.
Renault agreed to take over Lotus, which struggled with financial costs last season. Renault withdrew from team ownership after the 2009 season, and has since served as a successful engine supplier, helping Red Bull win four successive championships.
''Since 1977, Renault has won 12 world championships titles and participated in more than 600 grands prix,'' Renault CEO Carlos Ghosn said at the team launch. ''Racing is an important part of our company's culture and heritage.''
Renault also unveiled its new car at the ceremony, the RS16, which will be tested in Barcelona from Feb. 22-25. The model is mainly black with yellow touches but Renault Sport F1 president Jerome Stoll said its color might change before the opening grand prix in Melbourne next month.
''It is an elegant livery,'' Stoll said. ''Will it be black at Melbourne? Guess. You'll see, but the elegance will remain the same.''
Four-time world champion Alain Prost, a former Renault driver who works as a Renault ambassador, was equally enthusiastic.
''I'm happy and pleased. I obviously participated and worked a lot to have this decision,'' said Prost, who won two races in 1982 driving Renault's RE30B, which was proudly on display next to the RS16. ''What is different today is that the whole company is behind (the project) than a few years ago. It's quite important on the technology side and the marketing side, also. It's much more worldwide, so it will be a good project.''
Between racing in its own colors and supplying other teams, Renault has claimed 168 race wins, 12 constructors' world titles, and 11 drivers' championships in F1.
Alonso, who struggled last season as McLaren failed to get to grips with its new Honda engine, won his two world titles driving for Renault in 2005 and 2006. Renault won the constructors' championship in both years.
''F1 will be in pole position of our sporting activities,'' Ghosn said. ''The goal is to be on the podium within the next three years. We realize we are starting with a handicap, particularly with regards to the winner. But we are going to close the gap. We are not here to participate, we are here to win. It's not going to happen in 2016, it's going to take more time.''
Renault subsequently withdrew as a works team from the constructor world championship in 2010, switching to the role of engine supplier, but the return on investment proved limited.
Renault previously indicated it hadn't gained sufficient credit for its role behind the scenes - despite providing the engines that enabled Sebastian Vettel and Red Bull to win every title from 2010 to 2013.
Last season proved far more complicated, and Renault considered withdrawing from the series after facing sometimes vitriolic criticism of its engines' performance from Red Bull team principal Christian Horner.
Horner, who watched with increasing frustration as Lewis Hamilton and Mercedes swept the drivers' and constructors' championship for the second season running, had a tense relation with Cyril Abiteboul, the managing director for Renault F1.
Magnussen was touted to race for the fledgling Haas F1 team, which instead plumped for French driver Romain Grosjean as No. 1 alongside Mexican Esteban Gutierrez.
Palmer is making his F1 debut. He is the son of F1 driver Jonathan Palmer, who raced in 82 GPs. The 25-year-old Palmer won the GP2 Series in 2014, wrapping up the title with three rounds to spare and securing a record points total.
He spent last year as the Lotus team's test and reserve driver, driving in 13 Friday practice sessions.
---
AP Sports Writer Samuel Petrequin in Paris contributed to this report.
---