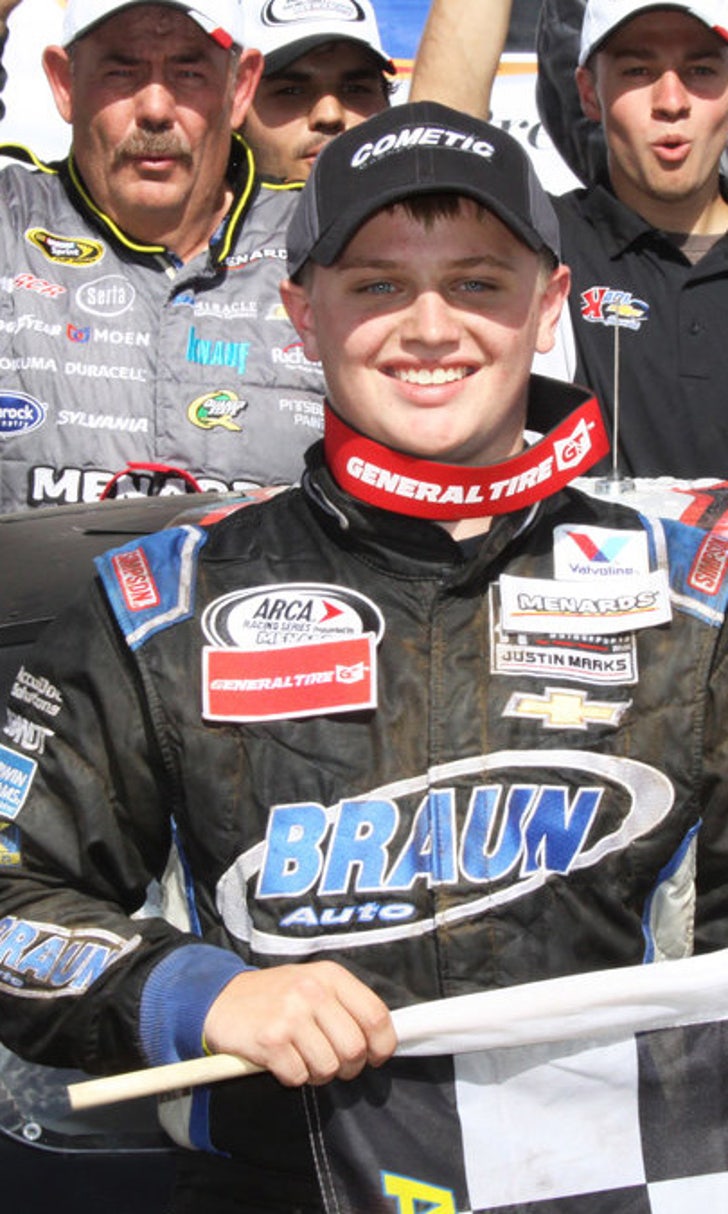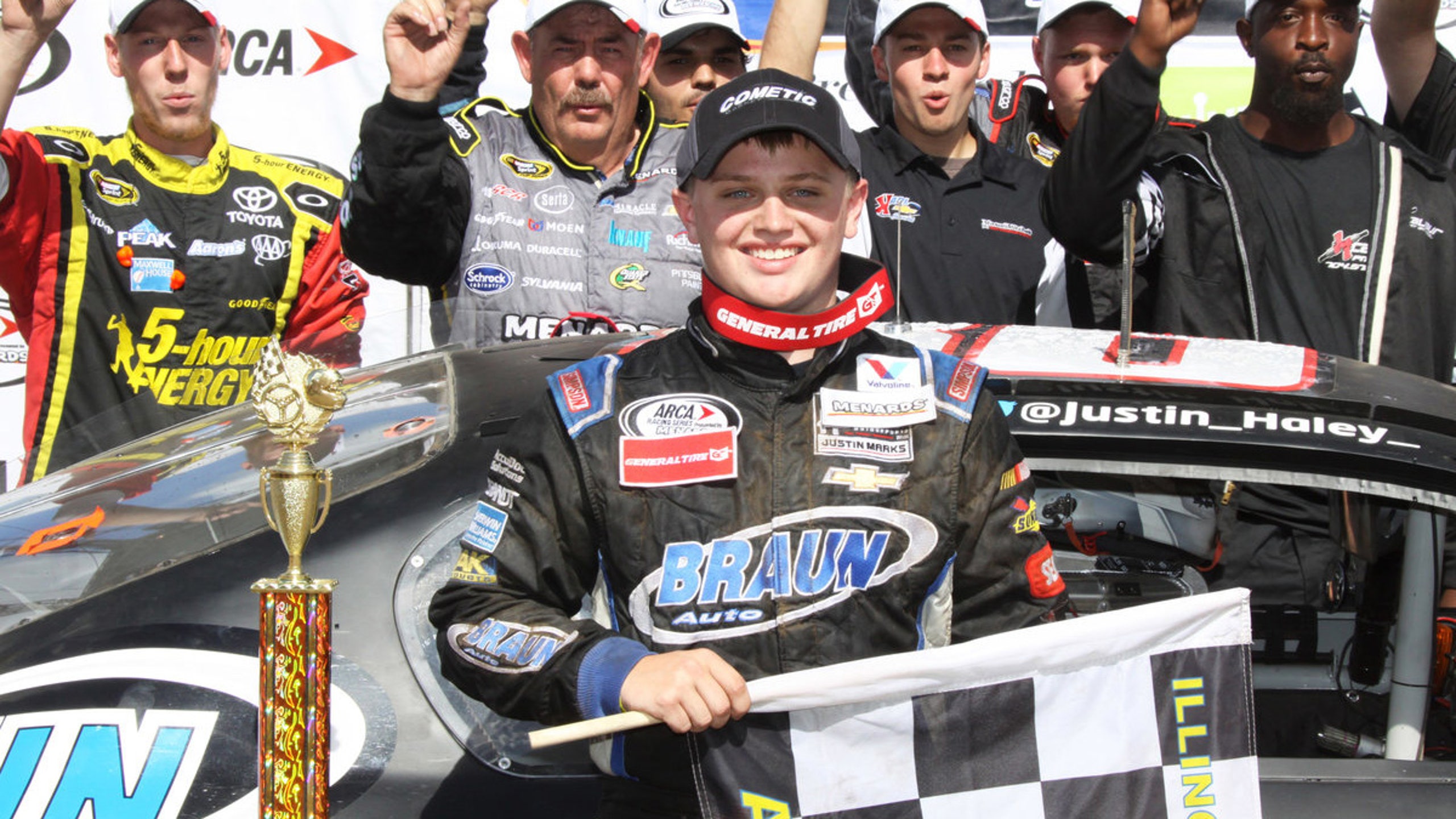 Justin Haley takes ARCA win in Springfield at age 17
BY foxsports • August 22, 2016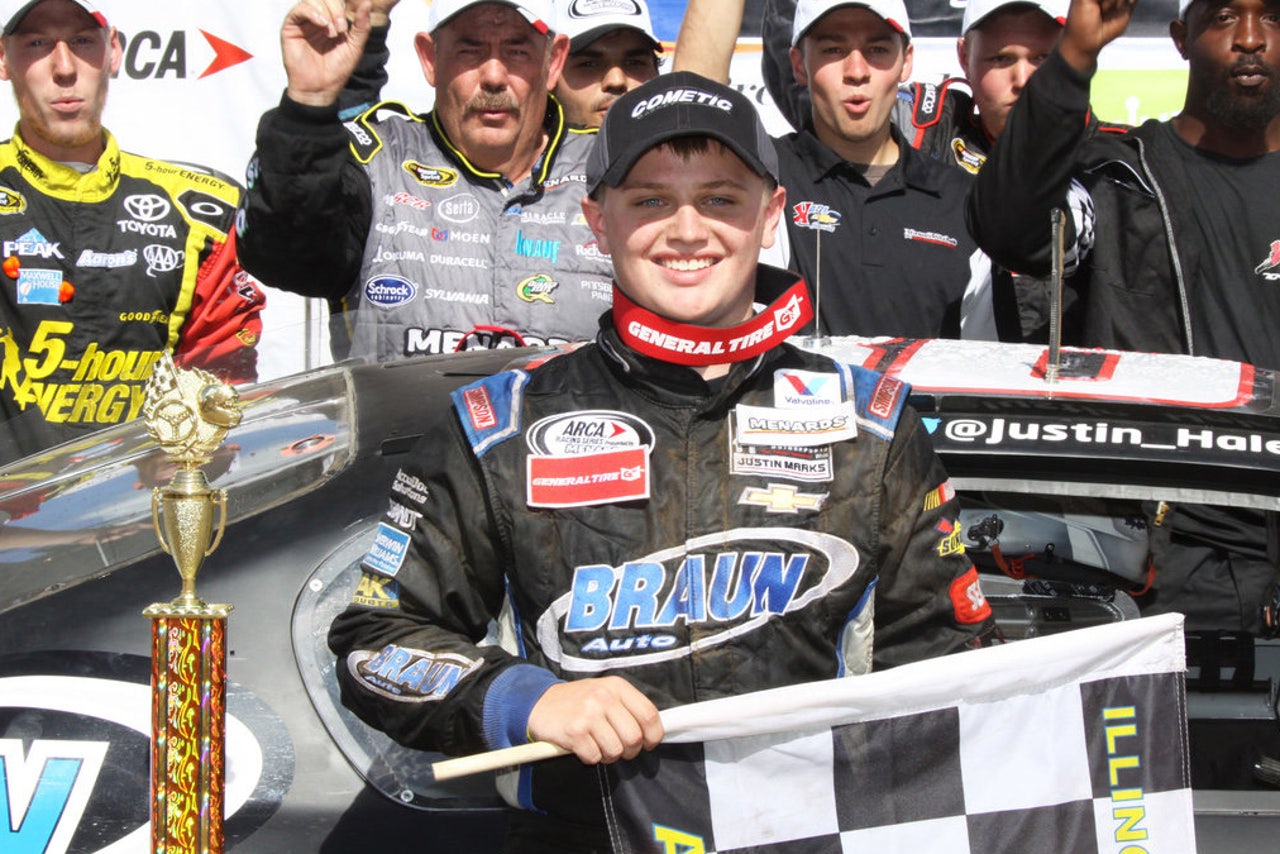 Justin Haley became the youngest winner in more than 80 years of championship racing at the Illinois State Fairgrounds, winning the ARCA Racing Series event Sunday at age 17.
Racing a stock car on dirt for the first time, Haley, from Winamac, Indiana, held off Illinois favorites A.J. Fike and Ryan Unzicker during a green-white-checkered finish on the mile track.
"I tried to hold him (Unzicker) off the best I could," Haley said. "I stayed strong through that first corner. I was very impressed how well he ran us, up on the outside of us. We almost wrecked down the backstretch, but we held onto it."
Driving Mason Mitchell Motorsports' No. 98 Chevrolet, Haley surpassed Justin Allgaier -- the 2006 champion in his hometown event at 20 -- as the youngest major winner at the track that opened in 1934.
"I'm a little surprised," Haley said. "Never would have dreamed in a million years my first ARCA win would come on a dirt track, but to be here in victory lane is super cool. This dirt track racing is definitely different... It's tough. I would never have expected this. I'm really happy for Mason Mitchell Motorsports... It's so cool to get those guys a win here."
A crash on the backstretch inside 10 laps to go between leader Josh Williams and Unzicker forced the final caution in the race that went 102 laps.
Fike was second, followed by Unzicker, 61-year-old former NASCAR driver Ken Schrader, and season points leader Chase Briscoe.
"Considering how bad our car was at the beginning of the race, second feels like a win today," Fike said. "We just couldn't get off (turn) four like we needed to... Loose in and loose off all day. Felt like the track got a little better the last 40 laps, and the restarts helped a bunch."
---