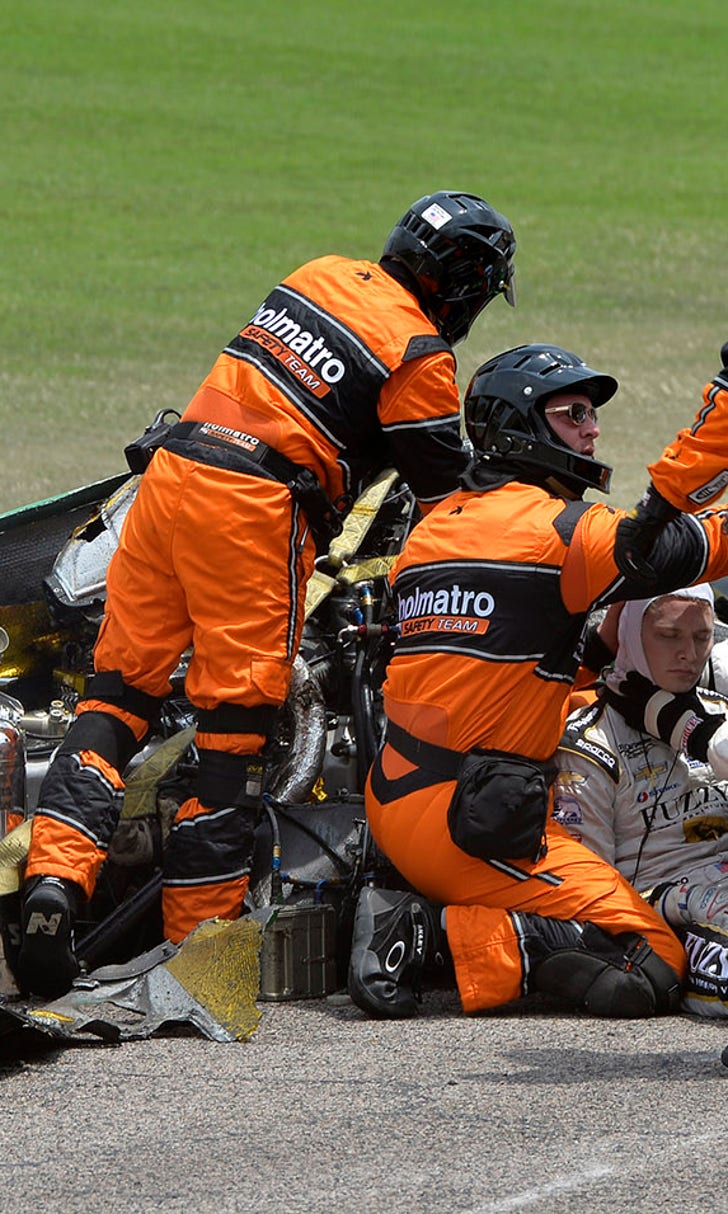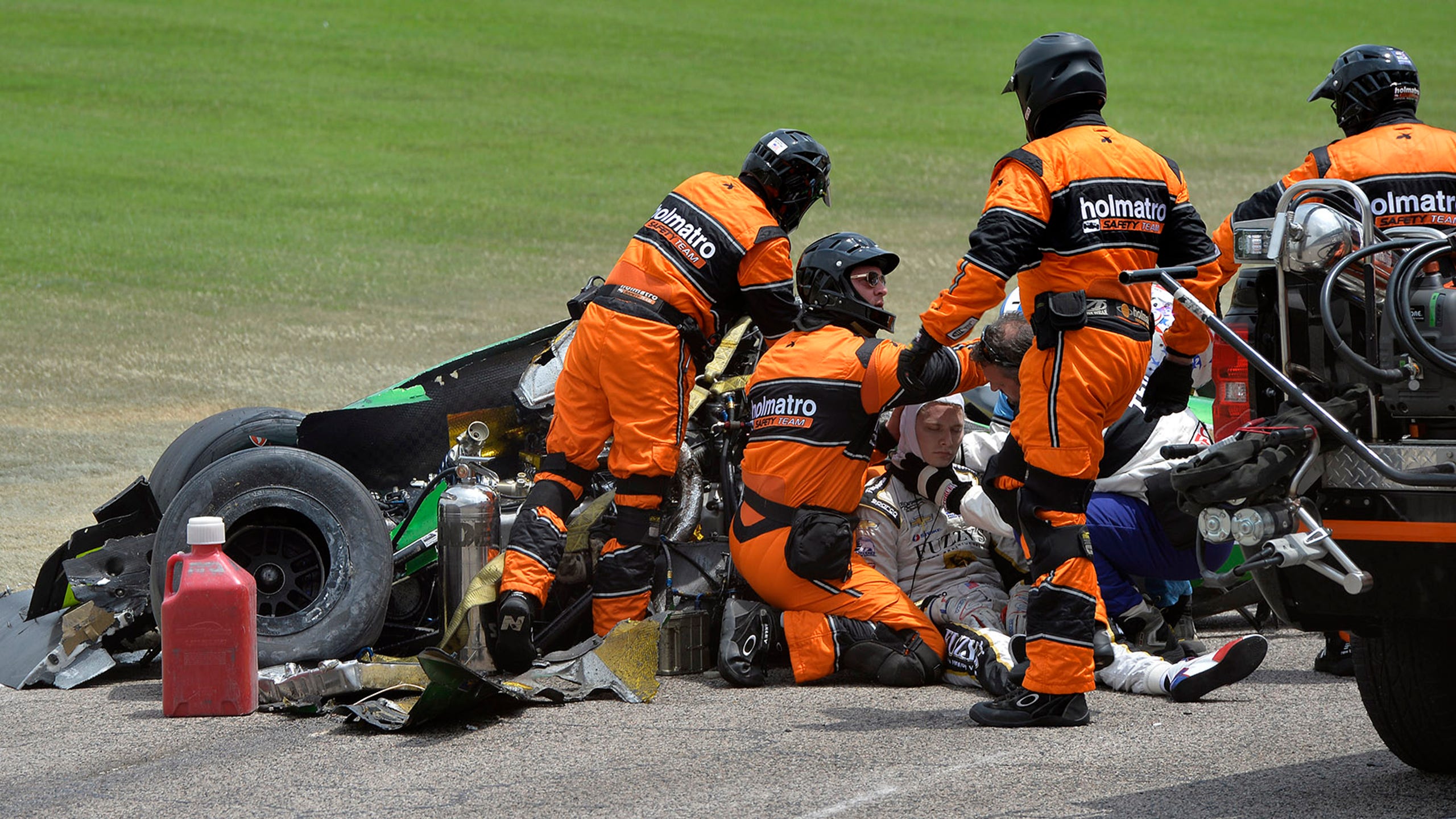 Josef Newgarden sustained fractured bones in IndyCar crash
BY foxsports • June 12, 2016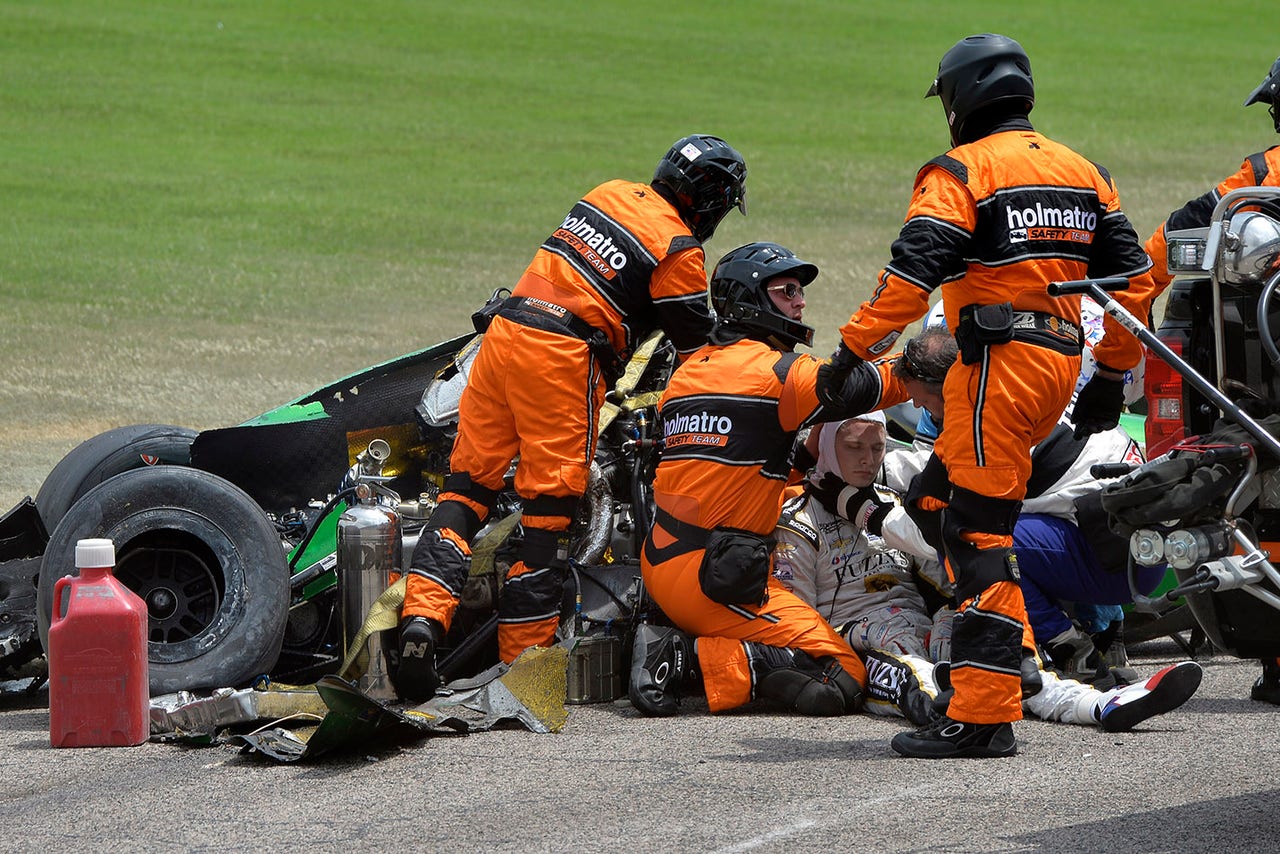 25-year-old Verizon IndyCar Series racing driver Josef Newgarden has sustained a fractured right clavicle and a small fracture on his right hand following a crash at Texas Motor Speedway on Sunday, according to a statement released by the series.
Newgarden was involved in a scary crash on Lap 42 of the Firestone 600, which saw his No. 21 Ed Carpenter Racing Chevrolet turn upside-down and slide rollcage-first into the outside wall.
Newgarden was airlifted to Parkland Memorial Hospital in Dallas while Conor Daly, the other driver involved in the incident, was checked and released from the infield care center.
"Thank you to Dallara, INDYCAR, the Homatro Safety Team and everyone we work with at Texas Motor Speedway," said Newgarden. "The car held up great and the response from the safety team was amazing. I'm banged up a little bit but I'm generally OK. That's all thanks to INDYCAR and all the work everyone within the series does.
"I am feeling a little pain but I hope to be ready to rock and go again soon."
The race was red flagged on Lap 71 after a sudden downpour. It will be restarted from Lap 72 on Aug. 27.
---