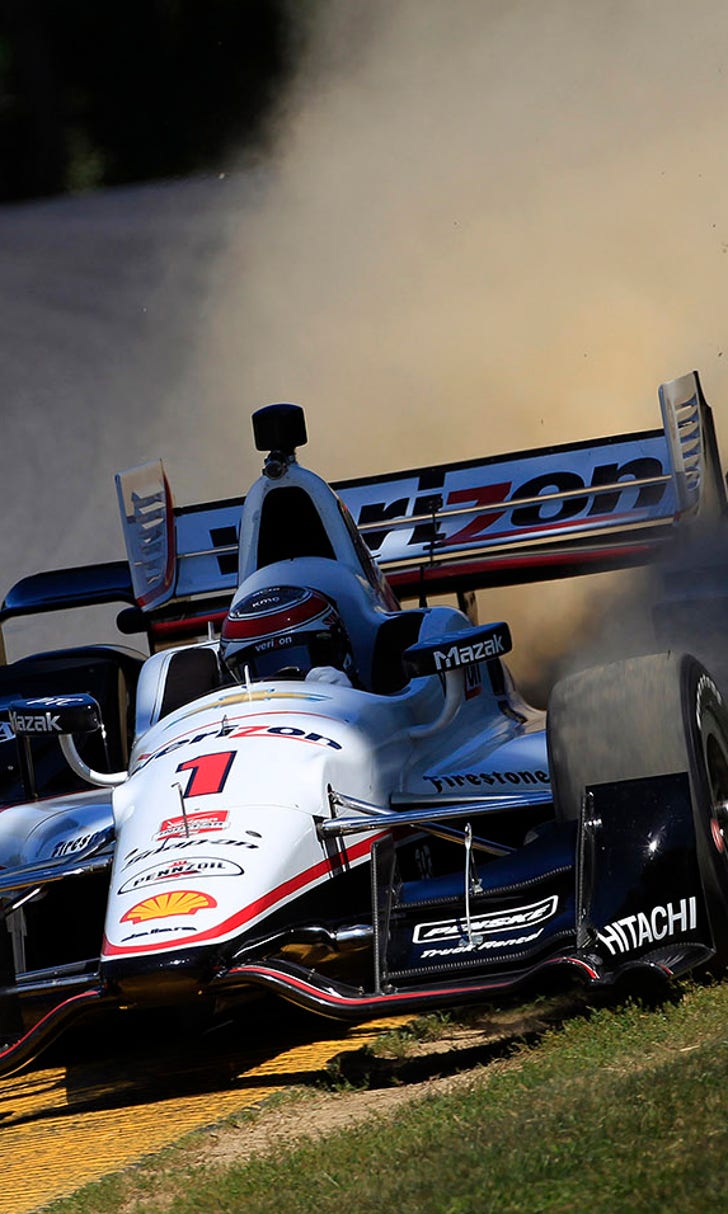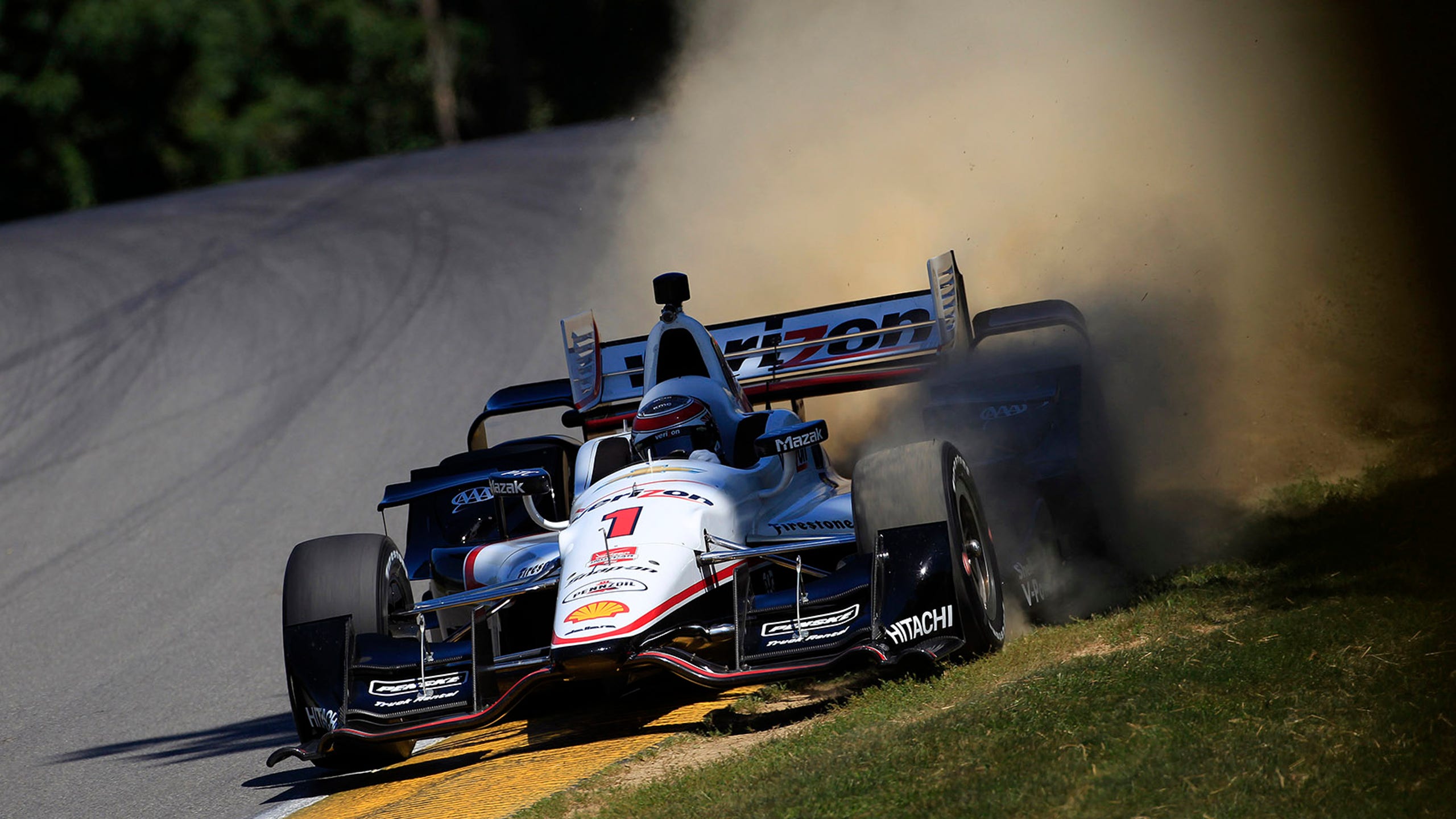 IndyCar: Weighing in on drivers' title chances heading into Mid-Ohio
BY foxsports • July 31, 2015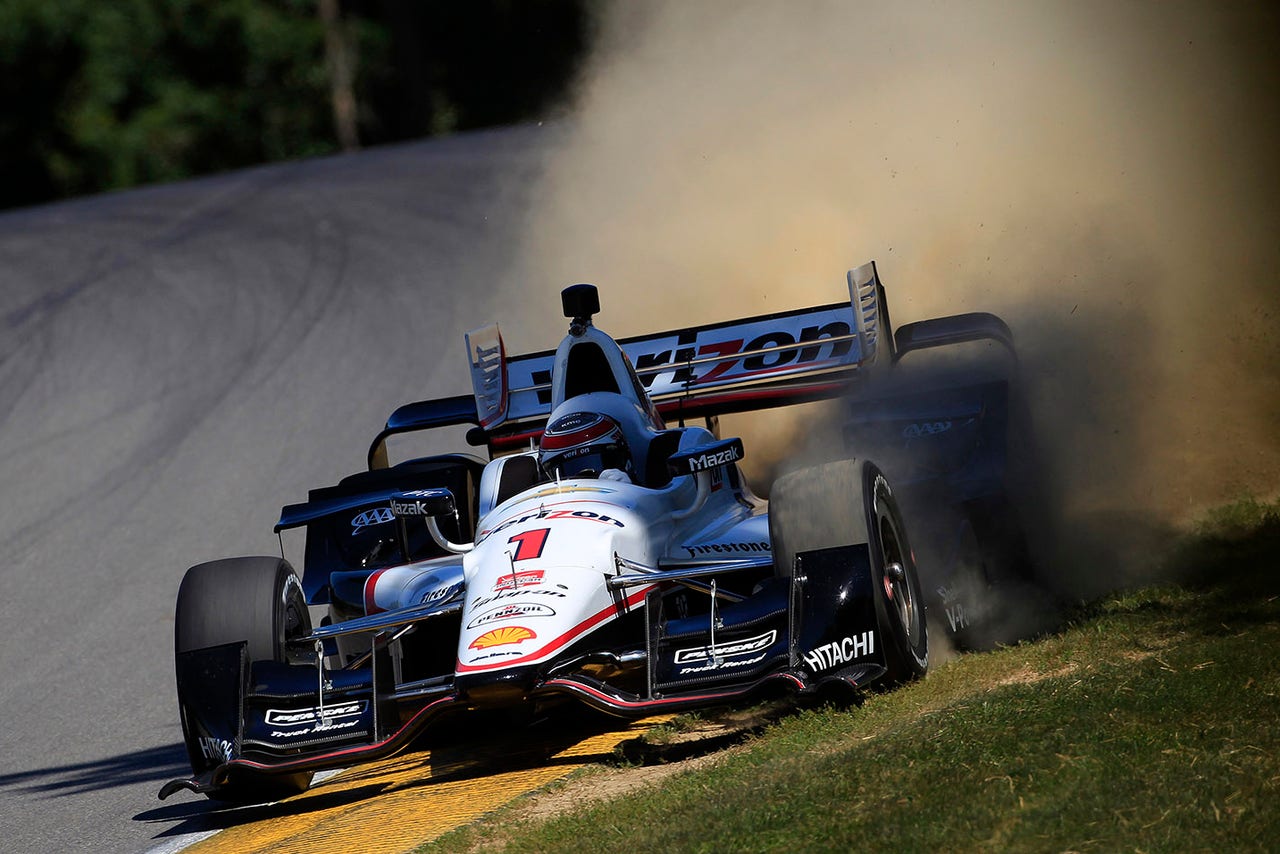 STEAM CORNERS, Ohio – Although much of the news involving the Verizon IndyCar Series has focused too much on a code of conduct rule and INDYCAR President of Competition Derrick Walker tendering his resignation, the spotlight now shifts to a great battle for the 2015 series championship.
Team Penske driver Juan Pablo Montoya takes a 42-point lead over the season's biggest surprise, Graham Rahal, heading into Sunday's Honda Indy 200 at Mid-Ohio. Three-time Verizon IndyCar Series champion and winner of five of the eight races at the Mid-Ohio Sports Car Course, Scott Dixon, is third, 48 out of the lead. Two more Team Penske drivers are fourth and fifth including three-time Indianapolis 500 winner Helio Castroneves, 54 out of the lead and defending Verizon IndyCar Series champion Will Power, 55 behind Montoya. Mathematically, there are 13 drivers still in contention for the championship, yet even Power in fifth is a stretch.
Power could easily score several victories in the final three races beginning with Sunday's contest at Mid-Ohio, the Aug. 23 500-mile race at Pocono and the Aug. 30 season finale at Sonoma Raceway. He would still need some help with poor finishes from the four drivers in front of him.
"I've had a bad run the last three races and two of those could have gone very well for me," Power said. "I got taken out at Fontana on June 27 and at Milwaukee on July 12. My head is down and I'm focused on putting myself in a position to have a shot at the end. These last three races I have to finish ahead of all those guys in the last three races – that's it. It's all about the mindset of coming in and try to win the last three races. I can take a bigger risk strategy wise and racing wise.
"Juan has had such a good run. The first bad run he had was at Iowa and his competition had bad days, too. He's had the smoothest possible run you can have and has done a very good job. He has won a couple of races and that is what it takes to win a championship. He has done that up to this point."
Montoya has led the championship standings from the first race this season when he won the Firestone Grand Prix of St. Petersburg on March 29.
"It's difficult in this series to do that," said Team Penske president Tim Cindric. "I don't know the last time that has happened. It's difficult to do in the series, for sure. Juan is in his second season back and you might expect that from somebody who has been here longer but Juan has certainly brought his game."
Montoya has maintained the lead by not having bad races. That is why his last-place finish in the Iowa Corn 300 on July 18 after he hit the wall on Lap 9 could have damaged his points lead. Ironically, the only driver to make a substantial gain was Rahal, who finished fourth. Dixon, Castroneves and Power all had problems in the same race.
"These cars are all pretty reliable and that track goes to show you how difficult the conditions were there," Cindric said. "The champions in recent history are the ones that have the least amount of bad days – not the number of good days. It was that way with Will for a few years when he won more races than anyone but had more bigger bad days than anyone."
When it comes to success at Mid-Ohio, nobody is better than Dixon, who is the defending winner of this race and has driven to victory in five of the eight races in the current Verizon IndyCar Series at the 2.258-mile natural terrain road course.
"I think it's rhythm and a place I really feel comfortable at," Dixon said. "It's one that typically feels natural. Combine that with a team that has a great record here with 10 victories it's a combination that obviously works well. It's always a combination of lots of different things. The team has a good basic setup here, an understanding of what you need and a track that I like."
Dixon has won at all three tracks remaining on the schedule for this season.
"It's wide open, man," Dixon said. "Obviously you would like to be leading at this point and having some points in the bag but if I remember in 2013 we came from a bigger deficit than this when we beat Helio. I've won at all these tracks but typically a Penske car is very quick at Sonoma. We won at Pocono in 2013 and Juan won there last year.
"There aren't just three people. I think there are five possibilities that if any one of them get on a streak they will be hard to stop."
**
Be sure to catch Bruce Martin's Honda IndyCar Report on RACEDAY on FOX Sports Radio every Sunday from 6-8 a.m. ET.
---