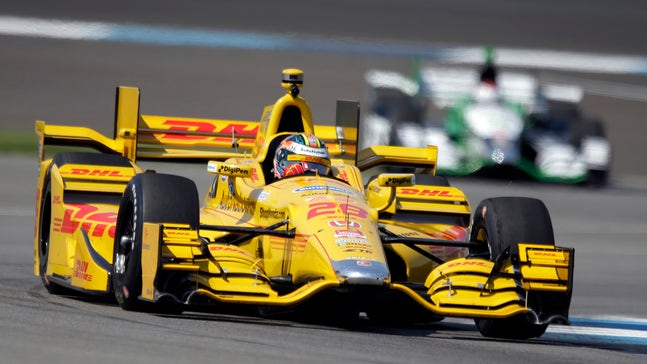 IndyCar personnel view GP of Indy as crown jewel of road courses
Published
May. 9, 2015 2:31 p.m. ET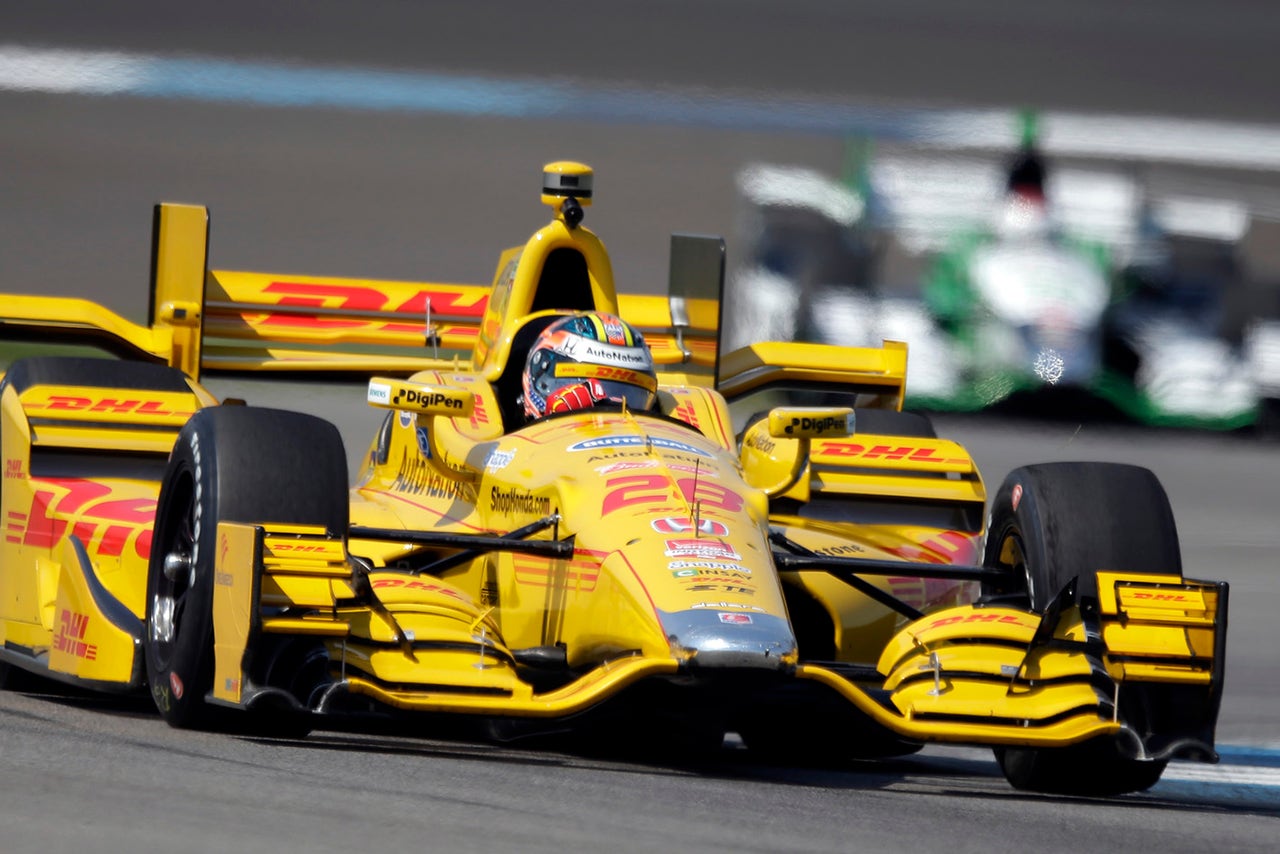 INDIANAPOLIS – In just its second season on the Verizon IndyCar Series schedule, the Angie's List Grand Prix of Indianapolis has already earned a special place among the drivers and teams that compete on the Indianapolis Motor Speedway Road Course. Held two weeks before the biggest race of the season – the 99th Indianapolis 500 – it has given the month of May a bit of a boost, at least for the 25 drivers that will compete Saturday on the 2.439-mile, 14-turn road course.
"This is the race that opens the month of May," said 2013 Indianapolis 500 winner Tony Kanaan, who starts sixth on Saturday. "It's one of the best road courses we go."
Whether it becomes a commercial success remains to be seen. Last year's race drew a crowd of 55,000 fans and Indianapolis Motor Speedway officials were happy with that turnout. Instead of using the 300,000 permanent seats that are used for the Indianapolis 500 IMS officials, encouraged fans to enjoy the Grand Prix of Indianapolis in true road course fashion by using the many spectator-viewing areas in the turns in the infield portion of the course.
This race will never be as big as the Indy 500 but it was never intended to be. It was a chance to revitalize the month-long buildup to the Memorial Day Weekend Classic while utilizing one of the best permanent road courses in the United States in terms of track surface and the historic venue where it takes place.
"It's a great facility and a standout in that area," said Scott Dixon of Target/Chip Ganassi Racing after he qualified second on Friday. "The track is fun to drive on. The race was pretty good last year so it is definitely one you try to win and if you do pull that off it would be a big achievement."
To the pole-winning team, however, it is unquestionably the best road course on the schedule incorporating part of the historic oval and the infield portion of the world's most famous speedway.
"As far as road course races go, this is the Crown Jewel, really," said David Faustino, the Team Penske Race Engineer for pole winner Will Power. "This is just a special place. We really want to win here. For a road course race among the drivers, it's the one they really want to win. It's a World Class race track. There are no excuses here. It's a perfect race track. You can have different strategies for aero and trimming and strategies for the car."
As far as track surface, what sets this one apart is the smoothness of the course.
"This is by far the smoothest track we go to so for us that's pretty different," Faustino explained. "It has a good balance of drag and downforce so you an be quick many different ways. It's a real challenge, actually. Picking the right amount of downforce and drag for the race is a challenge because the straightaway is so long but you have a hard corner getting onto it. We want to make sure we race well and pick that perfect level of aero and drag.
"When downforce is a premium with medium to faster corners the Chevrolet excels so I think we have an edge with downforce at that drag level."
Team Penske has four of the best drivers in the sport with Power the 2014 Verizon IndyCar Series champion, three-time Indianapolis 500 winner Helio Castroneves, 1999 CART champion and 2000 Indianapolis 500 winner and former Formula One and NASCAR driver Juan Pablo Montoya and defending Grand Prix of Indianapolis winner Simon Pagenaud.
"A smooth track make it easier for everybody to get their cars right, the setup right," said Pagenaud, who starts fifth in Saturday's 25-car field. "This track is a lot of fun. We got to push the car really hard in the braking zone and use the aero kit pretty fine to the limit. It's a lot of fun but it's definitely very different to Long Beach."
When it comes to qualifications, however, Power is often able to "will" his way to the pole. Friday's pole was the 38th of his career – sixth on the all-time IndyCar list.
"He is reasonable happy with the car and once he is in his window we let him do his thing," Faustino said. "I'm sure Roger Penske would love to get his first win the Grand Prix of Indianapolis but I'm sure he likes his Indianapolis 500 wins, more. We'll just have to sweep it."
That is what Power intends to do as he starts on the poles for the 82-lap race that begins at 3:30 p.m. ET on Saturday. Power won the pole on Friday with a time of 1:09.4886 for a speed of 126.357 miles per hour to break the track record of 1:09.6716 (126.062 mph) set by Pagenaud last year.
"As far as a track goes, it's one of the nicest tracks we race on," Power said. "It's so smooth, so European like, very consistent grip level all the way around. No bumps. It's like a real pleasure when you actually go out for the first couple laps.  I wish we raced on tracks like this every weekend. 
"It's a special track just because of where it is, right here (at the Indianapolis Motor Speedway). This is the home of IndyCar. It to me makes total sense there's a road course here.  We should be racing on it, and we are. I think it's absolutely the right move.
"This is phenomenal the way this track is. Every year I've said, 'We should be racing tracks like this every weekend because it's first class.' They are the type of tracks around the world that Formula One races on. It's setting the standard really. Barber Motorsports Park is similar, too. They do a great job with the track layout and the event itself. 
"It's those sort of events we need to embrace, keep going back to and grow the sport."
**
Be sure to catch Bruce Martin's Honda IndyCar Report on RACEDAY on FOX Sports Radio every Sunday from 6-8 a.m. ET.
---