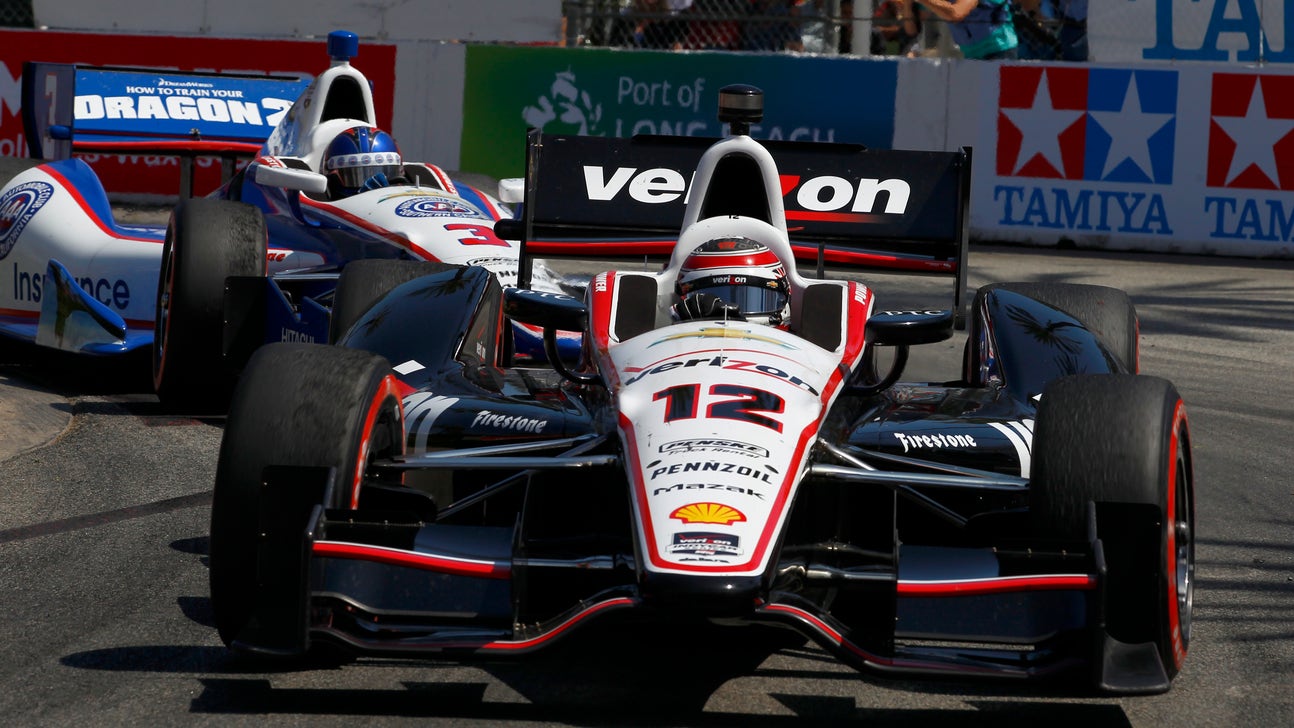 IndyCar: Penske teammates willing to force each other into mistakes for championship
Published
Aug. 1, 2014 4:05 p.m. ET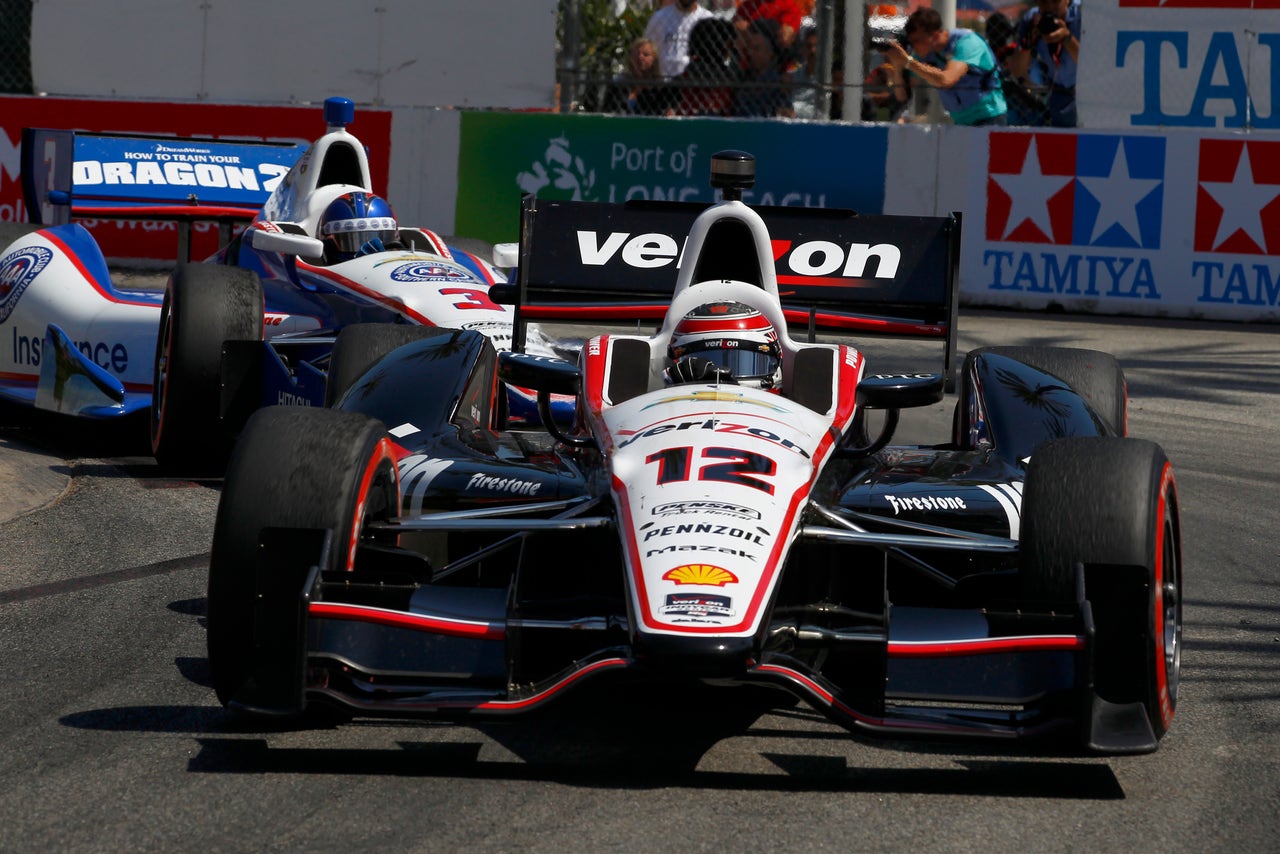 STEAM CORNERS, Ohio – With two teammates separated by just 13 points for the series championship and only four races left in the 2014 Verizon IndyCar Series season, Team Penske's Will Power said he is willing to force teammate Helio Castroneves into a mistake to win the championship.
Castroneves leads Power by 13 points entering Sunday's Honda Indy 200 at Mid-Ohio. Third-place is this year's Indianapolis 500 winner and 2012 IndyCar champion Ryan Hunter-Reay of Andretti Autosport at 69 points out. Sunday's race starts the final four races of the season that will determine the championship and with the two Penske drivers fighting for their first title; the battle is about to become fierce.
"I have to beat Helio to win the championship, that is exactly right," Power said. "I'm taking every session and lap as it is. I have to go for it. I'm always trying to pressure people to make a mistake – that is racing. I won't force him into a crash but I will drive him aggressively."
Power plans to play offense as the driver from Toowoomba, Australia tries to win that elusive IndyCar title. He was in control of the points entering the final race of the season in 2010, 2011 and 2012 and lost each year by playing defense.
Last year, Power finished the season with a convincing oval-track win at Auto Club Speedway because he was long since out of championship contention and that allowed him to race without fear.
That "No Fear" attitude may be the key to Power finally winning the title in 2014.
"If you are 20 points back or 20 points up you have to be going for it," Power said Friday at Mid-Ohio Sports Car Course. "Last year I showed I'm at my best when I'm not worried about the championship. The years I played defense the points slowly slipped away. There is a comfortable feeling about not worrying about anything other than racing and that is what I intend to do."
And that means if Castroneves is running in front of him, Power will race him hard and aggressively hoping it wears out his teammate's tires or causes him to lose momentum.
"Like my Dad says, 'It's up for grabs – it's there for the taking,'" Power said. "You've got to keep doing what you do."
Castroneves is another driver who has accomplished so many things in racing except win the IndyCar title. The three-time Indianapolis 500 winner came close last year but a bad weekend at Houston saw a 25-point lead over Dixon turn into a 49-point deficit entering the final race of the year.
Castroneves is prepared for the pressure in 2014 even thought it's coming from his Team Penske teammate.
"I don't like to be second but I'll continue to have the mentality that I'm on the hunt because that helps you push and get what you want," Castroneves said. "Whatever happens is going to come our way."
Is he prepared to force Power into a mistake?
"Absolutely," Castroneves said. "I want to make sure I keep the position I have. It's racing. But you have to race fair. You want to race hard but you have to race fair. You can use your experience to do that and force a driver to make a mistake but just as long as it is fair. I have to make sure I finish in front of Will Power. That's very important.
"I hope my experience finally gets me the championship."
**
Be sure to catch Bruce Martin's Honda IndyCar Report on RACEDAY on FOX Sports Radio every Sunday from 6-8 a.m. ET.
---