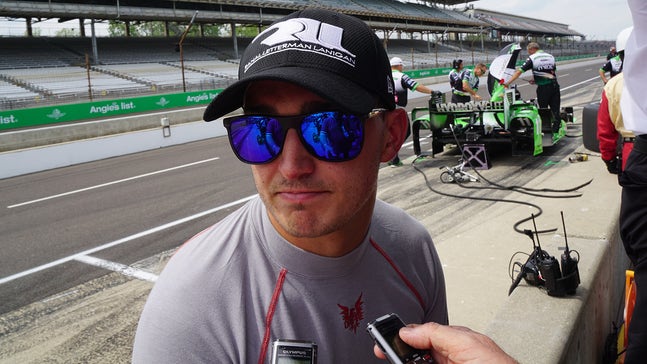 IndyCar: Honda fails to make top 10 in GP of Indianapolis qualifying
Published
May. 9, 2015 8:34 a.m. ET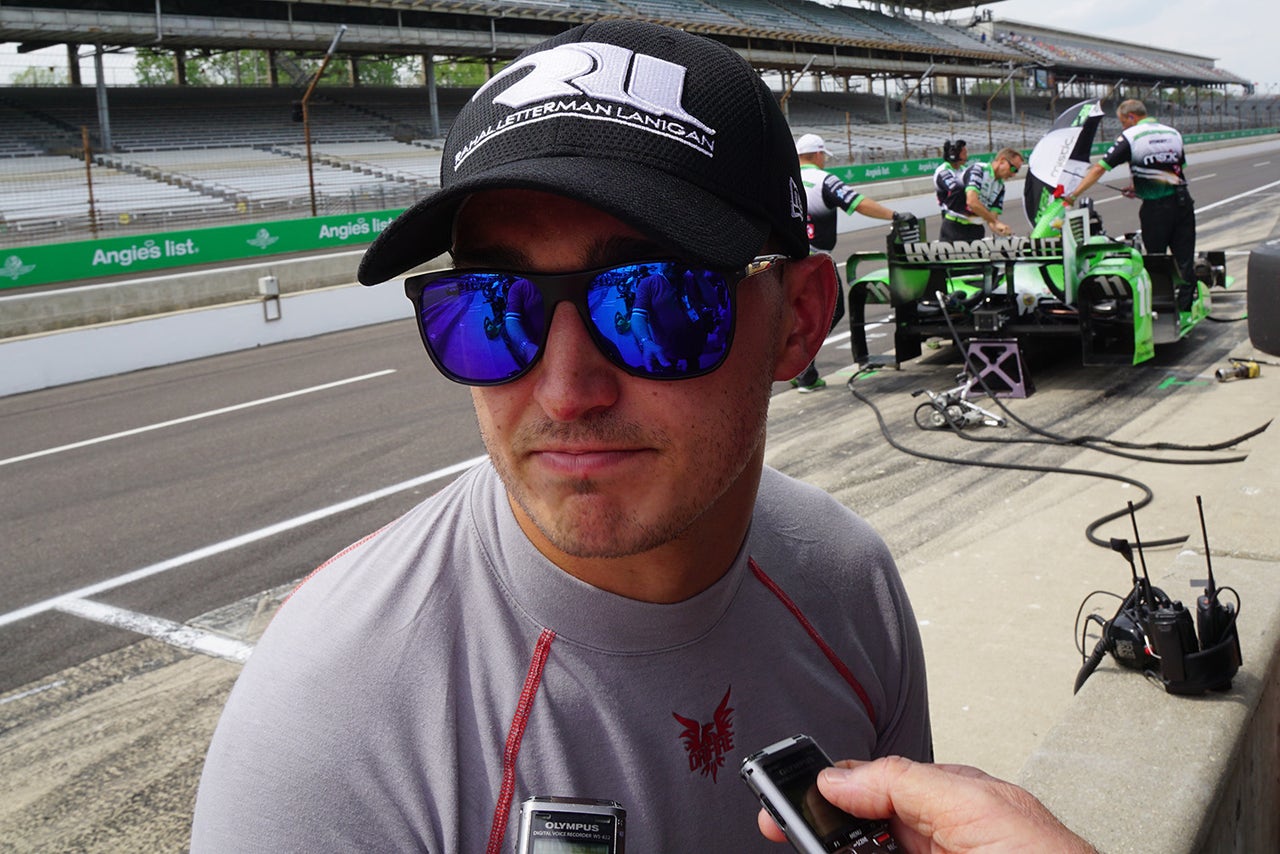 INDIANAPOLIS – The numbers tell the complete story of frustration for Honda in the Angie's List Grand Prix of Indianapolis starting lineup. The top 10 drivers on the grid are starting Saturday's race in Chevrolet IndyCars. Honda powers the last 10 cars on the 25-car grid in the Verizon IndyCar Series race at the Indianapolis Motor Speedway.
The only two Honda drivers to stay out of the "Bottom 10" are 11th-place starter Jack Hawksworth and 13th-place James Hinchcliffe. The big Honda names in the "Bottom 10" include Graham Rahal, the best Honda driver so far in the 2015 Verizon IndyCar Series season in 17th, defending Indianapolis 500 winner and 2012 IndyCar champion Ryan Hunter-Reay starting 19th and two-time IndyCar winner Marco Andretti starting way back in 24th.
Rahal entered Friday's qualifications coming off a second-place finish in the Honda Indy Grand Prix of Alabama at Barber Motorsports Park on April 26. He was totally frustrated after getting bounced out of the first group of qualifications on Friday and Honda teams continue to struggle with too much drag and downforce on the complicated Honda Aero Kits.
"It's tough, man, I'm driving harder than I've ever driven before and it seems we can't find any speed," Rahal said. "When it comes to qualifying every weekend the Chevys somehow have a little more when they come out. To find seven-tenths of a second – that's not going to happen."
Rahal had the race of his career at Barber Motorsports Park and hoped to continue that momentum in the road course race at the Indianapolis Motor Speedway that kicks off the month of May. He will have to find a way to race to the front after starting in the bottom third of the 25-car field.
"The problem with Honda is it's race able but the Chevy's trap speeds are about 5 to 6 miles an hour faster than the Honda so that is hard to overcome," Rahal said. "There is nothing we can do – it's out of our control. Our team has done the best job of driving the Honda all year but we have to get the cars better. Cars have to be more drivable. Not a single Honda advanced. We have to make these cars more comfortable to drive. I know everybody is working hard but, man, as hard as we are driving to be this far off is demoralizing because you know there isn't seven-tenths in it so where do you find the speed.
"It's pretty demoralizing. It's not looking good."
Rahal said the car is off everywhere and lacks a little bit to the Chevrolets in every aspect of competition.
"When you put that everywhere it all adds up," Rahal said. "We still have momentum – we need some help. We are doing the best we possibly can and have proven to be up there with the best but here is it showing its head. The Chevrolet is showing the top speed.
"We have to work hard. It isn't going to be easy."
Allen Miller is the Team Leader of Honda Performance Development. Before Friday's qualifications he addressed the situation that plagues the Honda Street and Road Course Aero Kit.
"This car really is a new car compared to last year," Miller said. "All these teams have dealt with the Dallara for the last three years. They have a pretty good understanding of how to make that car work. This new aero package has changed the car pretty drastically. They have to try to rethink about how they approach the car.
"Each of the teams has a little bit of a different thought on what is the best approach. Some are doing better than others right now. But they'll get there."
Miller realizes Honda has a bit of a handicap at the moment but is hopeful Saturday's race reflects the fantastic racing that took place at Barber two weeks ago.
"There's no reason to think it shouldn't or couldn't end up as a similar situation," Miller said. "Last race, Barber, qualifying was pretty dismal. We definitely struggled. Seems like in the race we had a little bit of an advantage with tire wear, things holding up a little bit better. I think that may just be due to some differences in the cars, their kits.
"We'll look to see if we can try to repeat those results tomorrow."
**
Be sure to catch Bruce Martin's Honda IndyCar Report on RACEDAY on FOX Sports Radio every Sunday from 6-8 a.m. ET.
---