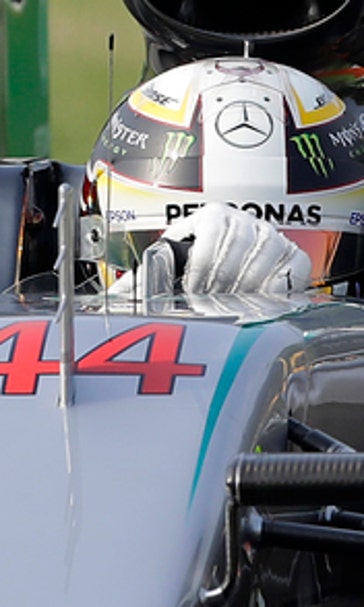 'I'm chill': Hamilton looks to dominate again at Italian GP
September 2, 2016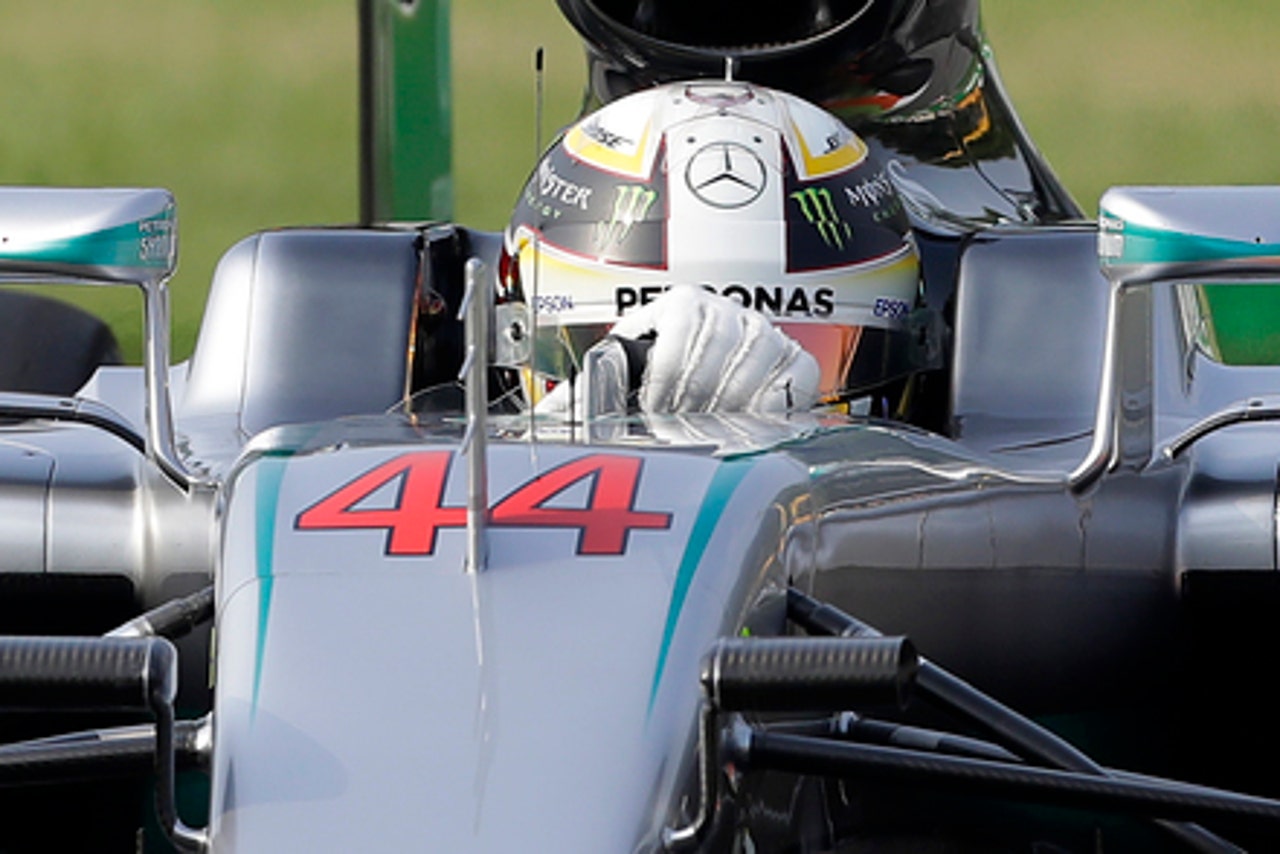 MONZA, Italy (AP) Locked in another tight duel with Mercedes teammate Nico Rosberg for the Formula One title, Lewis Hamilton is as loose as can be.
After all, Hamilton is racing at a track this weekend where he's dominated in the past.
''I'm chill,'' Hamilton said after reversing positions with Rosberg and leading Friday's second practice session for the Italian GP.
Hamilton can become the first driver since racing great Juan Manuel Fangio in 1955 to win at Monza three consecutive years. He's aiming for his fourth win overall at the track, with his three victories to date all coming from pole position.
''Overtaking up front is very difficult so pole position is definitely a good place to start,'' Hamilton said.
Second to Rosberg in the morning session, Hamilton surged ahead in the afternoon amid hot and sticky conditions with a track temperature of 42 degrees Celsius (108 F).
Hamilton edged Rosberg by 0.193 seconds.
Ferrari's Sebastian Vettel and Kimi Raikkonen placed third and fourth, respectively, and also flip-flopped spots from the morning.
With Max Verstappen placing fifth in the more important afternoon session, the Red Bull driver was shaping up another clash with the two Ferrari cars after their tangle in Belgium last weekend.
Daniel Ricciardo was next in the other Red Bull, and Fernando Alonso overcame technical problems in his McLaren Honda to place seventh.
Featuring long straights and sweeping curves, Monza features the fastest speeds in Formula One. On the main straight, speeds topped out at 355 kph (220 mph) Friday.
Last year, Hamilton led each practice in Monza, took pole position, and led the race from start to finish.
Rosberg won the Belgian GP last weekend to cut Hamilton's championship lead to nine points. But he's still seeking his first victory at the track outside Milan, which has hosted more F1 racing than any other circuit.
Hamilton is aiming for his 50th career win on Sunday.
In the morning, Verstappen, Jenson Button, and Sergio Perez tested out a protective halo device designed to reduce the risk of head injuries, following the deaths of F1 driver Jules Bianchi and British IndyCar driver Justin Wilson last year. The halos could be introduced for races in 2018.
Meanwhile, F1 boss Bernie Ecclestone and the Italian Automobile Club announced that they have reached an agreement to keep the Italian GP in Monza for the next three years.
While the deal hasn't been officially signed yet, Ecclestone said it's just a matter of ''small details'' at this point.
''The contract is only for three years but I hope we will be here for another 100,'' Ecclestone said.
The deal is reportedly worth 68 million euros ($76 million), slightly less than the 25 million euros ($28 million) per year Ecclestone requested.
Based on his previous record, Hamilton should be enthused by the extension.
---
Andrew Dampf on Twitter: www.twitter.com/asdampf
---