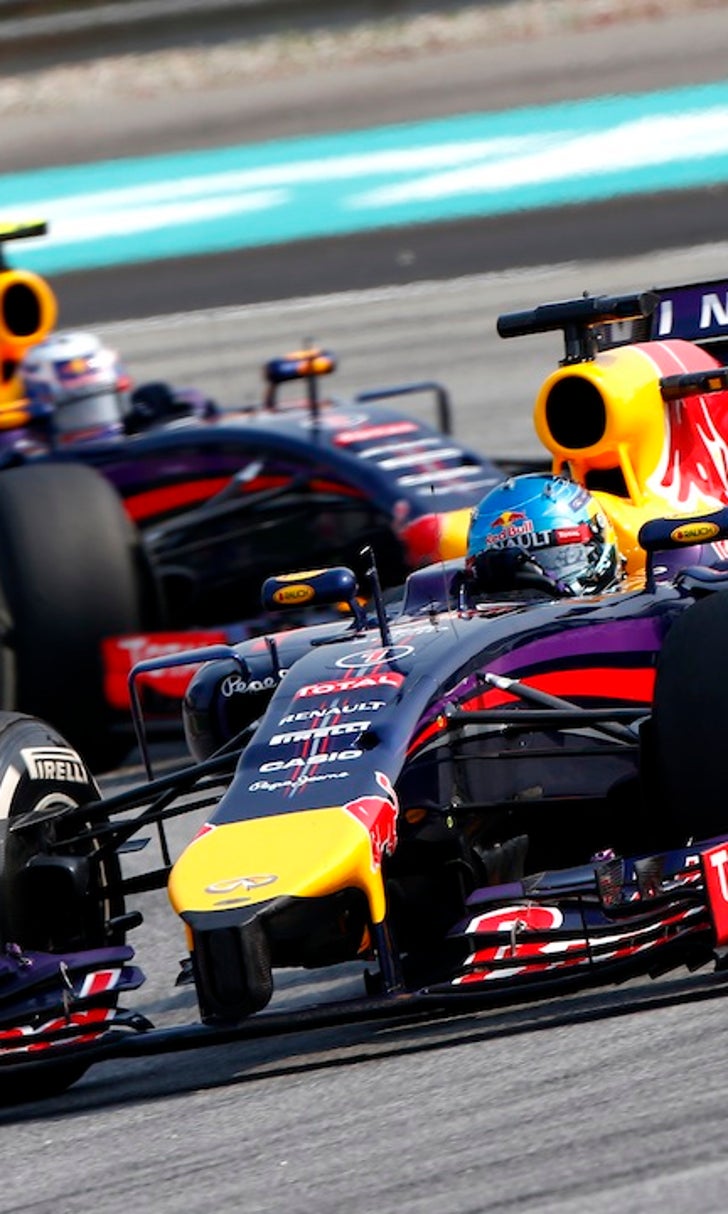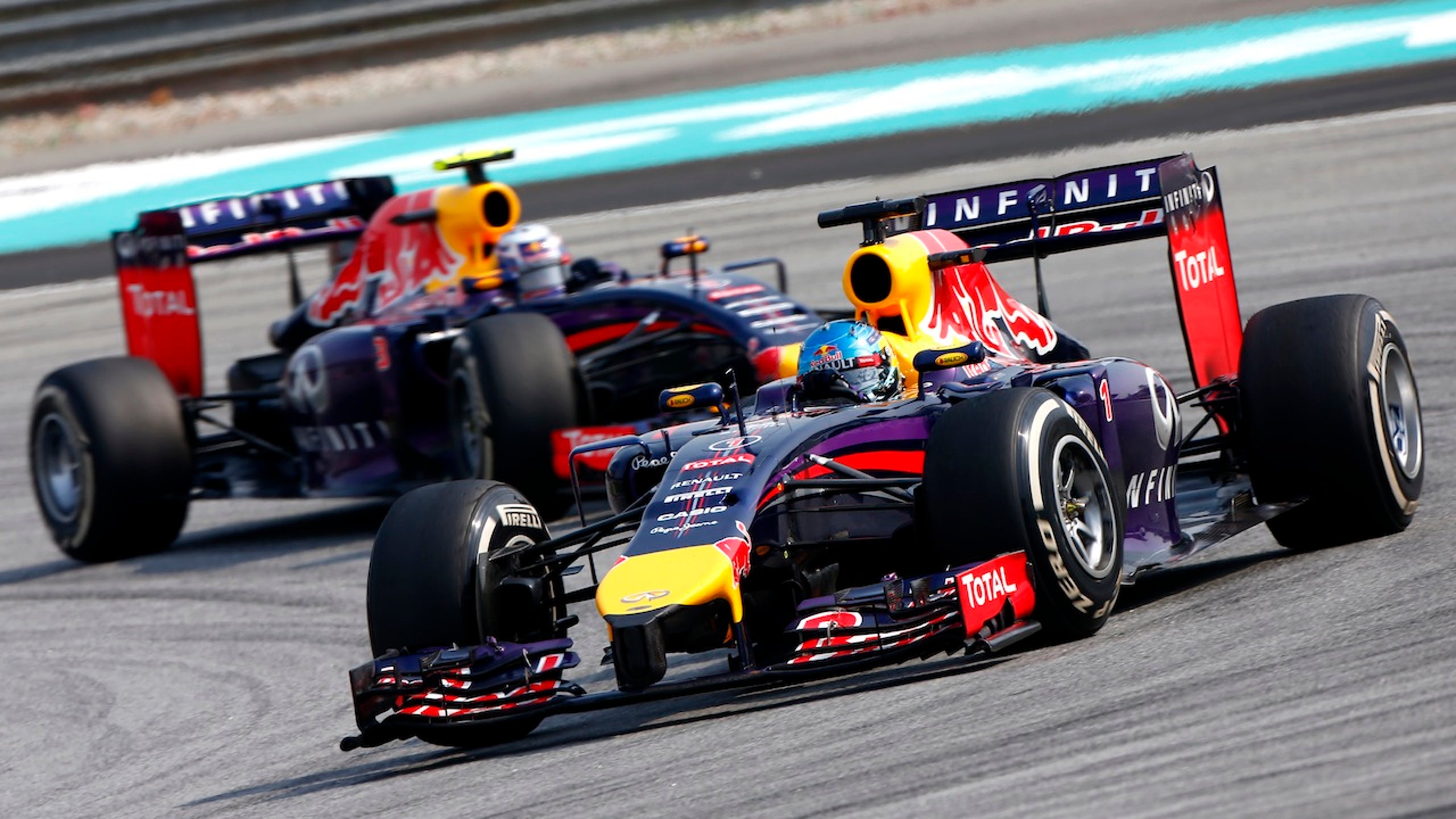 Illegal wiings: Red Bull drivers excluded from qualifying in Abu Dhabi
BY Adam Cooper • November 22, 2014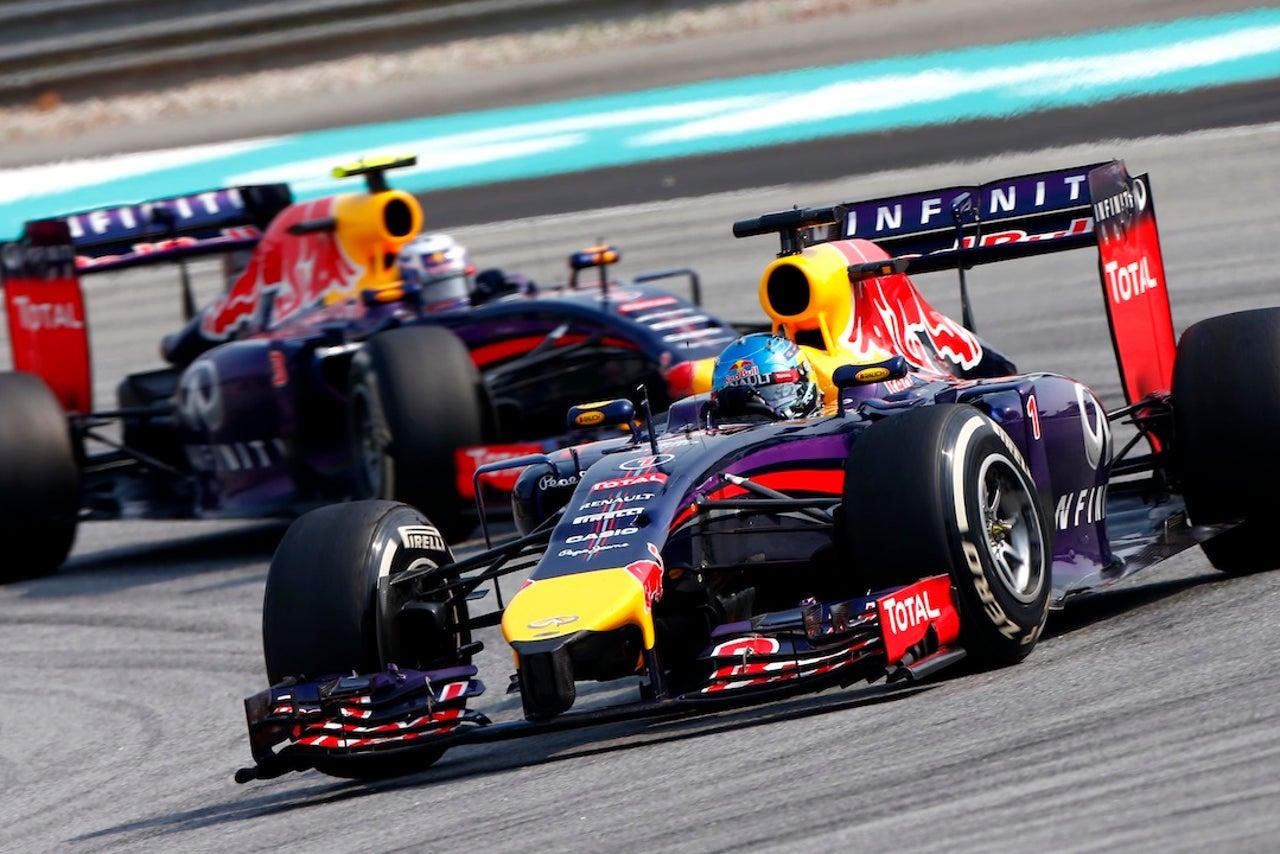 Red Bull Racing says that its drivers will start the Abu Dhabi GP from the back of the grid after the FIA deemed that its front wing flaps were flexing illegally.
The team has to change the wings on the cars of Sebastian Vettel and Daniel Ricciardo to make them legal, and normally that would be a change of spec and result in a pitlane start. However, after the precedent of the Hamilton brake disc manufacturer change in Hockenheim, if the FIA deems that the revised wing is of similar mass, inertia and function, the cars will be allowed to start from the grid.
However, the team could yet start from the pitlane for strategic reasons - for example taking off wing to maximize straightline speed for overtaking.
RBR also said that it had been singled out by the FIA for a deflection test when in fact four teams were tested yesterday.
An RBR statement said: "Following the decision of the Stewards regarding the front wings on both our cars (Car 1 and Car 3), we are disappointed that we have been singled out for a front wing deflection test when it is clear that other teams are interpreting the rules in a similar fashion.
"The team accepts the decision of the Stewards and will start the race from the back of the grid."
Abu Dhabi GP Starting Grid:
1. Nico Rosberg - Mercedes
2. Lewis Hamilton - Mercedes
3. Valtteri Bottas - Williams
4. Felipe Massa - Williams
5. Daniil Kvyat - Toro Rosso
6. Jenson Button - McLaren
7. Kimi Raikkonen - Ferrari
8. Fernando Alonso - Ferrari
9. Kevin Magnussen - McLaren
10. Jean-Eric Vergne - Toro Rosso
11. Sergio Perez - Force India
12. Nico Hulkenberg - Force India
13. Adrian Sutil - Sauber
14. Esteban Gutierrez - Sauber
15. Pastor Maldonado - Lotus
16. Kamui Kobayashi - Caterham
17. Will Stevens - Caterham
18. Daniel Ricciardo - Red Bull (Excluded from qualifying)
19. Sebastian Vettel - Red Bull (Excluded from qualifying)
20. Romain Grosjean - Lotus (20-place grid penalty)
---